Were you able to follow everything that happened at Apple's WWDC 2022?
Well, if you weren't, this article is all you need. So here's a compilation of all the important announcements made at Apple's 33rd annual developer conference, providing a quick overview of everything notable.
But before we get on to explore what all has happened, let's quickly have a look at what exactly is this Apple event, when & where did it take place.
WWDC 2022 – An Introduction
What is WWDC?
Apple WWDC or Worldwide Developers Conference was Apple's annual event wherein developers from all around the world got together to meet apple engineers and attend the expert sessions. This yearly event was organized to introduce Apple's new products, devices & latest operating system versions.
When did WWDC 2022 take place?
Apple's WWDC 2022 was Apple's 33rd Worldwide Developers Conference. It was a digital-only event for the third year, held from June 6 to June 10 and aired via Apple TV. However, Apple held an in-person viewing event for a select number of developers and media members at Apple Park, California.
The online event gave worldwide developers access to future versions of iOS, iPadOS, macOS, watchOS, and tvOS, as well as the opportunity to engage with Apple engineers through sessions and labs.
Everything Apple Announced at WWDC 2022
Apple's WWDC 2022 keynote event kicked off on June 6. At the keynote, there were some exciting announcements around iOS 16, iPadOS 16, macOS Ventura, watchOS 9, and tvOS 16, everything that will improve the Apple ecosystem.
Curious to read? Let's Begin!
Apple iOS 16: First Look at New Features
On June 6, Apple unveiled the company's next major update for the iPhone – iOS 16.
The new iOS 16 features the most significant update ever to the Lock Screen, in addition to some thrilling features like new sharing, improvements to Messages, Maps, and Home, personalization capabilities, and a lot more that'll change how users experience iPhone.
Renewed Lock Screen, Focus & Notifications
The newly announced Lock screen is fully customizable and allows users to edit numerous design elements, including type styles and colors, enabling a more personalized look. In addition, the new Lock Screen includes a row of widgets, and Apple also mentioned the unparalleled possible design combinations available for users, wherein they can seamlessly create and switch amongst multiple lock screens in just a swipe.
Another interesting add-on feature is the new bottom roll-up notifications. Along with this, it's easier to track real-time notifications and events right from the screen while listening to music or exercising.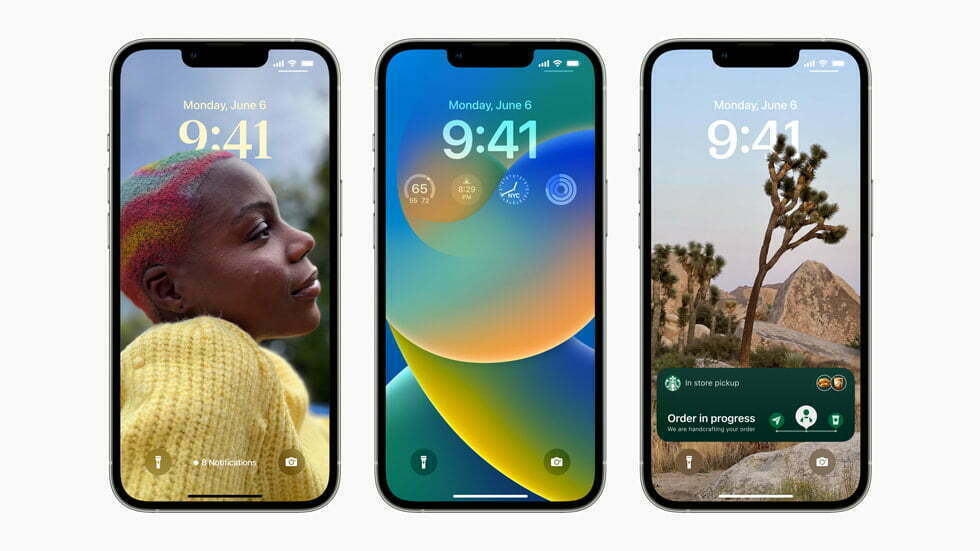 The renewed focused modes of iOS 16 enable users to align focus modes per their lock screen, and users can filter out apps at their convenience without hassle.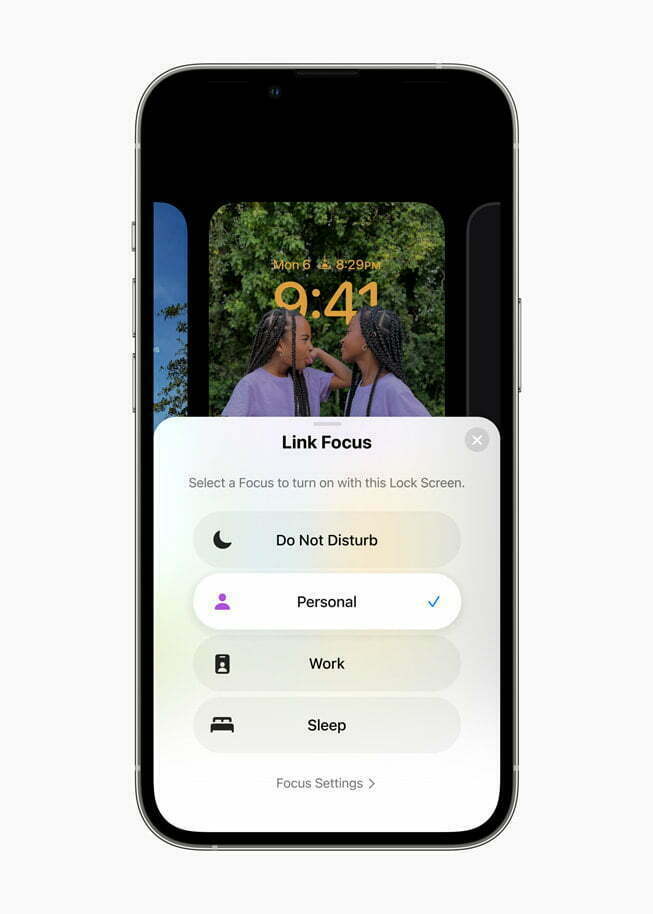 Messages
Another exciting feature that Apple announced is Messages. iOS 16 users will be able to edit sent messages and delete and mark them as unread. SharePlay sessions can also be activated right from the Messaging app. Additionally, the developers can integrate shared experiences into apps while the new Shared With You API.
Siri, Live Text & Dictation
Another exciting feature that enhances customer experience is the dictation feature. Users can dictate the OS while having the screen in front of them, enabling them to use an amalgam of speech and typing in real-time. Dictation also grammatically corrects the adds punctuation and emojis to messages, including Siri. Besides this, a new App Intents API allows ‌Siri‌ Shortcuts to start working without setting up.
The new Live Text feature empowers users to select Text in from the video. In addition, users are equipped with functionalities like translating Text directly in the camera view, converting currency, etc.
Wallet & Apple Pay
One of the most intimidating features that were announced was the Wallet app. The Wallet app enables permits users to share keys via message. Besides this, the new feature Apple Pay Later permits the users to pay for their apple purchases in installments. The installments will be distributed over six weeks without interest of add-on fees.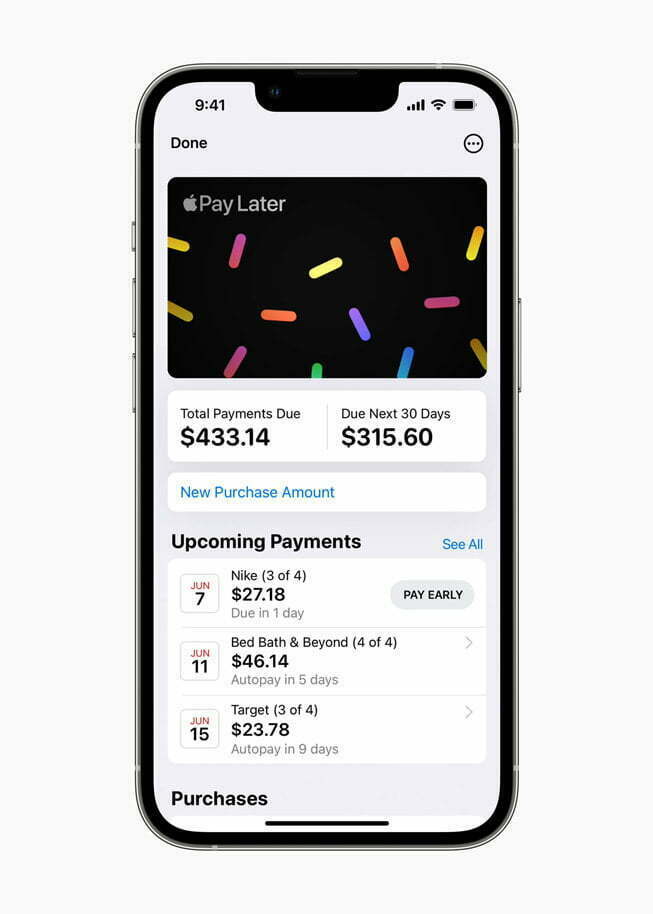 ‌Also, Apple Pay‌ Order Tracking will ease the tracking of purchases from retailer stores and also provide them with paid bills.
Maps
Improved Apple Maps are expanding and are being introduced to many more countries and cities worldwide. Multistop routing enables users to plan up to fifteen stops ahead of time. Users can plan a trip on Mac, send it to ‌iPhone‌, and add stops to a journey using ‌Siri‌. Transit allows users to see the trip cost, and transit cards can be integrated more closely into Wallet, with the ability to be notified about low balance.
Sports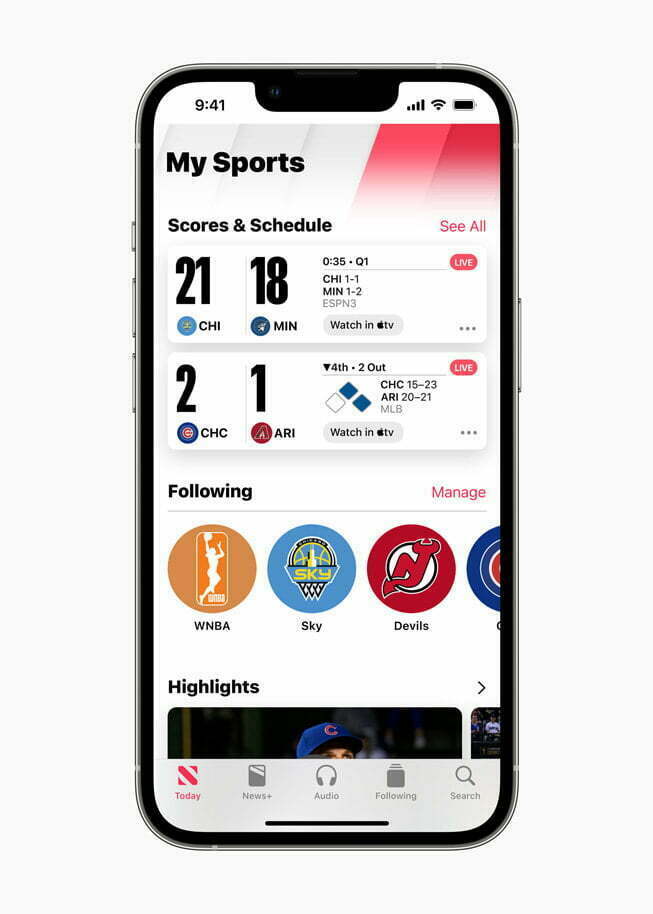 The Apple TV app via Live Activities displays information about sports games and allows users to follow their favorite players and teams and match for a dedicated view. The only limitation is that this feature is available only in the U.S., UK, Canada, and Australia.
Family Sharing
The newly introduced family sharing feature offers more accessible ways to manage accounts for kids, with quicker ways to set age-appropriate restrictions and new devices. In addition, there is a more straightforward device setup experience with parental controls with QuickStart, Screen Time requests in Messages, and notifications informing about the need to review parental controls.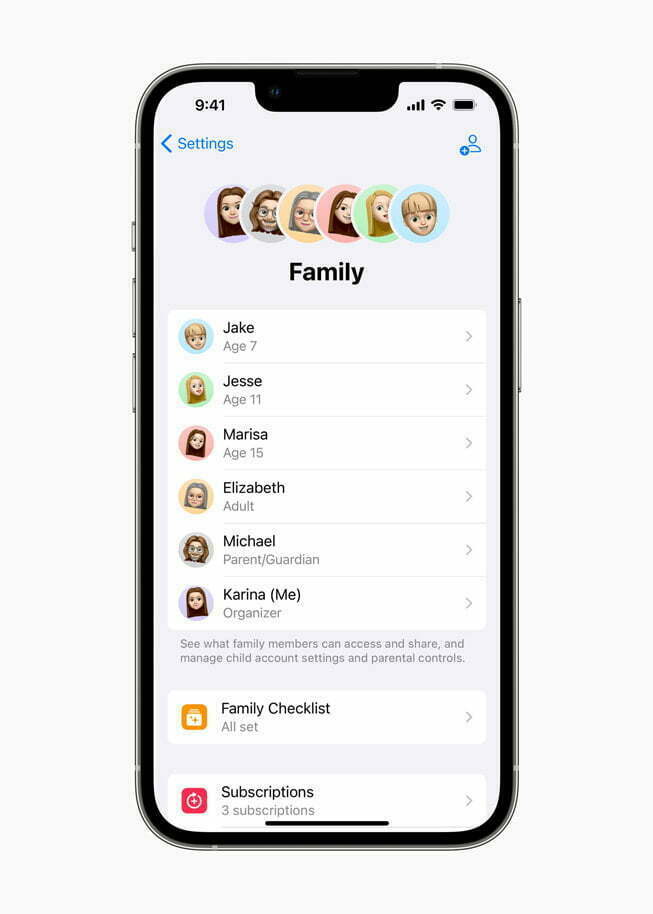 In view of the family sharing feature, the iCloud Shared Photo Library permits up to six family members to contribute to the Photos Library with equal permissions to access the photos in widgets and memories.
Privacy and Security
‌iOS 16‌ entails another new feature in Settings. Users can review and edit access granted, reset privacy permissions, protect access to messages, and stop location sharing.
Home App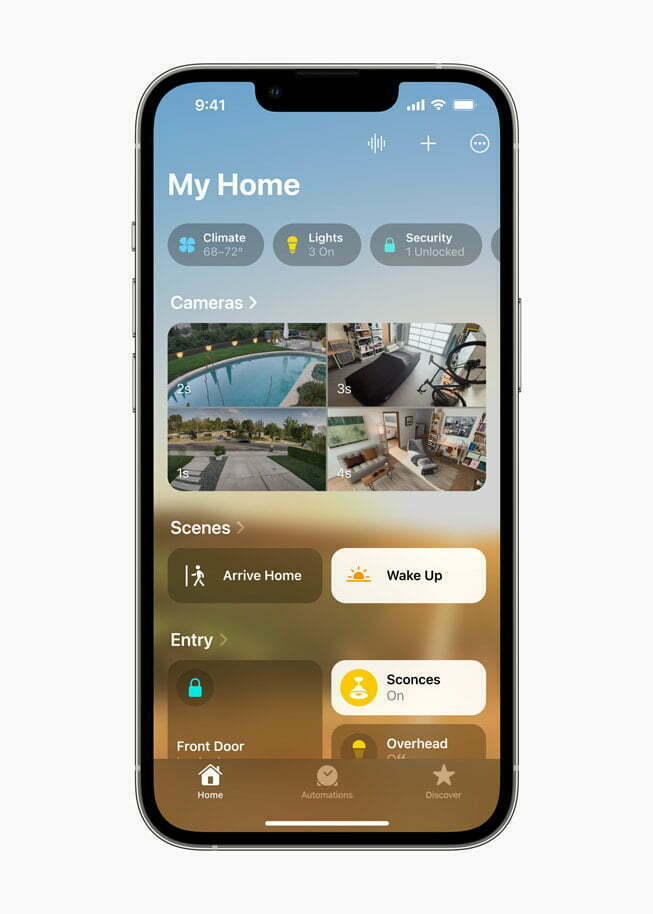 The Home app is completely renewed and is available across the ‌iPhone‌, iPad, and Mac. The new home page features a new main tab view to see the entire home in one place. In addition, there are new dedicated categories along the top for climate, security, and more, while significant, distinctive tiles ensure that the accessories are more identifiable.
Other Features
‌In addition to the features mentioned above, iOS 16‌ also entails improvements to Spatial Audio with AirPods, enabling users to use the TrueDepth camera on ‌iPhone‌ to create a commendable music experience, new Mail features, QuickNote, and Fitness app that functions without the Apple watch, Rapid Security Response, additional Memoji customizations, and more.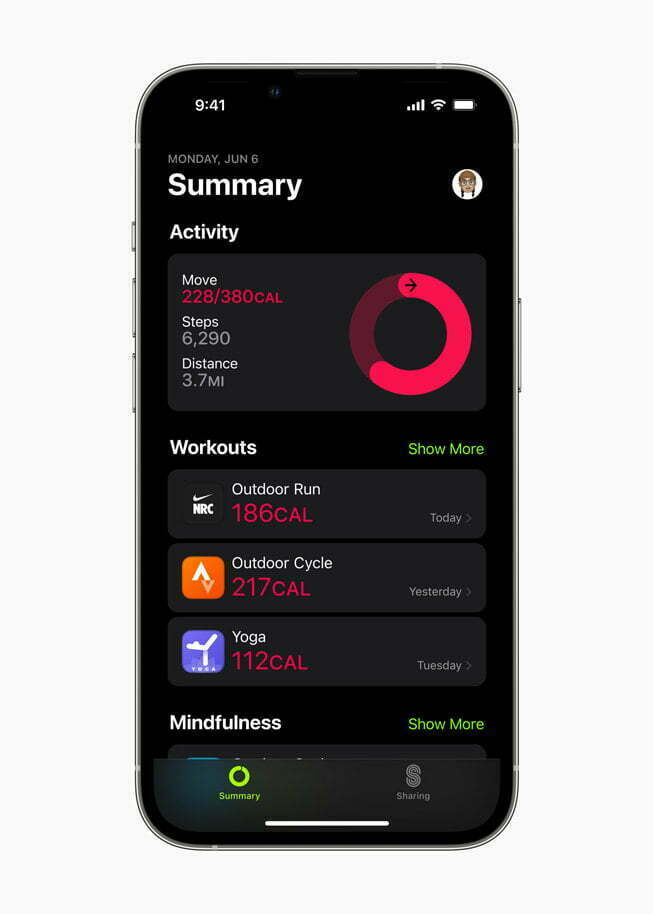 Availability
iOS 16 first beta version will be available for developers in July and ‌will be supported on the ‌iPhone‌ 8 and the other upgraded versions.
Apple iPadOS 16
Apple today unveiled iPadOS 16, including several new features common to iOS 16, a new collaboration and multitasking features, and a dedicated Weather app.
Collaboration is a set of new features available in iOS 16 and iPadOS 16, allowing users to work together on projects in Apple's apps in more ways than ever and in real time.
New features in Messages allow users to start collaborating and managing shared content across third-party apps. For example, when users send an invitation to collaborate via Messages, everyone on the thread is automatically added to the document, spreadsheet, or project. Then, when someone changes to a shared file, everyone can see updates at the top of the Messages thread. And when a user is working on a collaborative project, they can jump into the associated Messages conversation or tap to start a FaceTime call with their collaborators.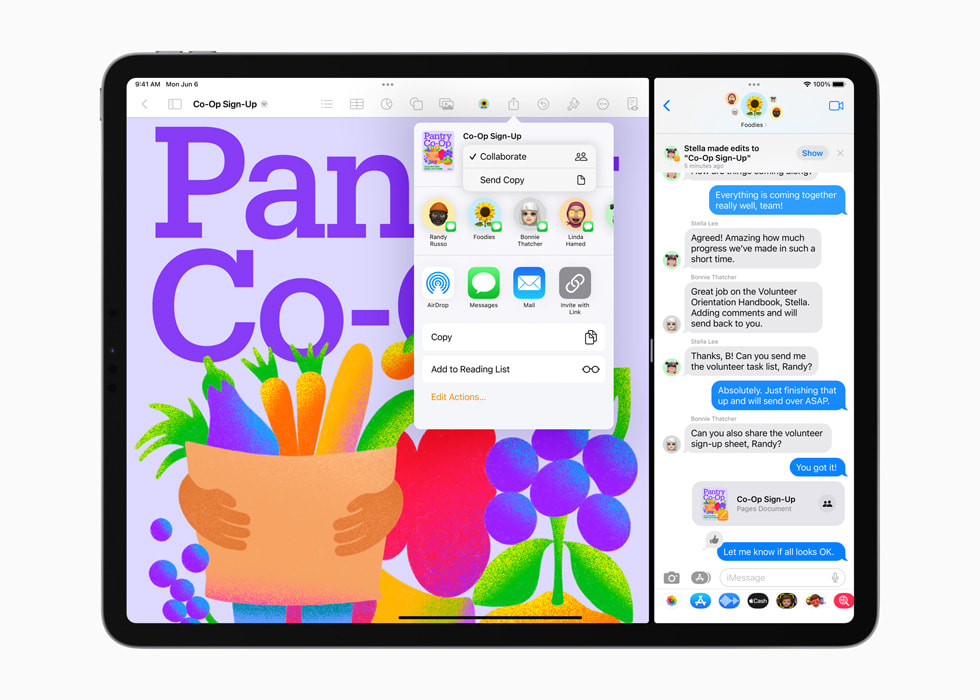 freeform 1
Apple will also, in the future, bring a new Freeform app to iPadOS 16. It's like a digital whiteboard that Apple says is perfect for brainstorming sessions and gives users the ability to see, share, and collaborate all in one place, with full support for Apple Pencil. Users can easily look at the other contributor's views as they add content or make revisions in real time. Freeform also allows collaborators to start a session from ‌FaceTime‌ and see the updates from others right in the Messages thread.
Apple Mail is also getting several enhancements in iPadOS 16, including the ability to cancel the delivery of a message and schedule emails. For example, a new Remind Later feature re-surfaces messages at a specified time, wherein users will be intimated about missing the essential part of the message, like an attachment or recipient.
In addition, Apple says an all-new search experience delivers more complete and accurate results by correcting typos and using synonyms for search terms and allows users to see a richer view of contacts, shared content, and more.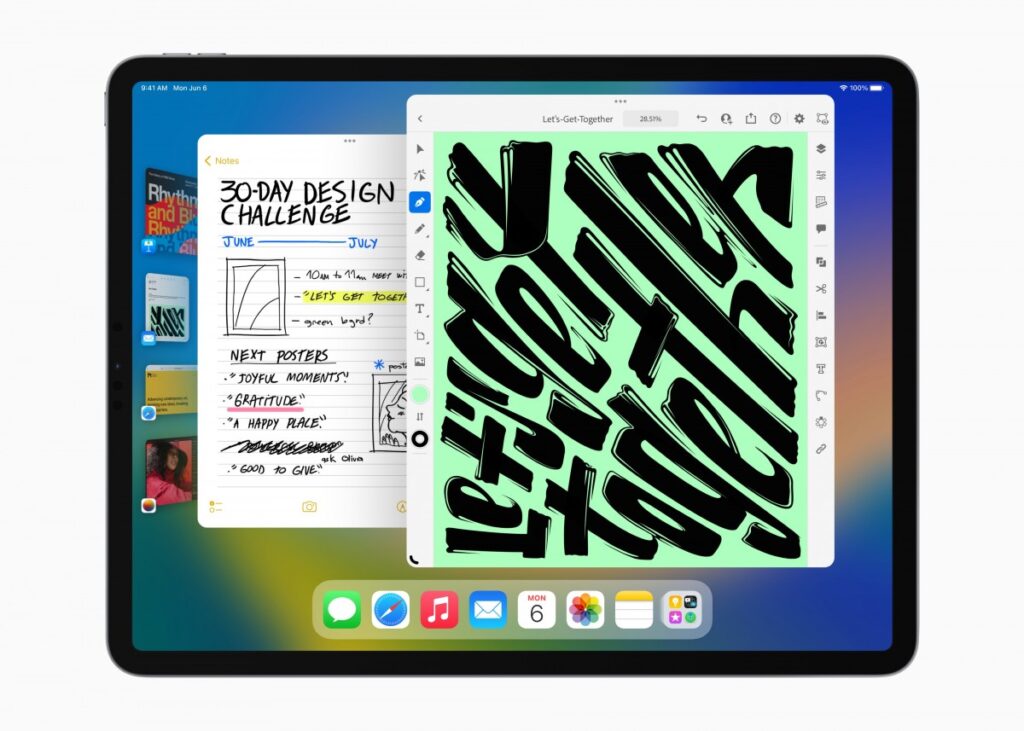 iCloud Shared Photo Library
Apple is also bringing a new iCloud Shared Photo Library to the iPad that allows up to six family members to collaborate and share photos in Memories, Featured Photos, and the ‌Photos‌ Widget. Users can share their past photos or use setup tools to contribute specific images based on a start date or people in the pictures. ‌Photos‌ can be added to the collection manually or through Bluetooth proximity or sharing suggestions in For You. When anyone in the Shared Library adds, edits, or deletes photos, the library is updated for everyone.
iPad Safari
Elsewhere, Safari is gaining new customization and collaboration options. Shared Tab Groups allow users to collaborate on a set of tabs with friends and see updates instantly while they work together, share tabs and bookmarks, and start a conversation right from Safari. Tab Groups also get dedicated start pages customized with a background image, bookmarks, and individual sections everyone can see and edit.
Safari on ‌iPad‌ is also gaining passkeys, which Apple says is an easier and safer sign-in method designed to replace passwords on the web and in apps. Passkeys are kept on ‌iPad‌ to prevent hackers from leaking or tricking users into sharing them. They are specific to the users of the site created for, and users can sign in to websites or apps on Apple and non-Apple devices with their saved passkey by scanning the QR code with ‌an iPad‌and using Face ID or Touch ID to authenticate.
Stage Manager
Stage Manager is a new multitasking experience that automatically organizes apps and windows to make it quicker and easier to switch between tasks. For the first time, Apple empowers iPad‌ users to create concurrent windows in a single view and drag and drop windows from the side or open apps from the dock to create groups of apps.
Available on iPad Pro and iPad Air with the M1 chip, Stage Manager comes with full external display support with resolutions of up to 6K so that users can work with up to four apps on ‌the iPad‌ and four apps on the external display.
Other Features
In other feature additions, Live Text is coming to video, making Text completely interactive in paused video frames, Display Zoom allows users to increase the pixel density of the display so they can view more in their apps, and a new Reference Mode enables the 12.9-inch ‌iPad Pro‌ with Liquid Retina XDR display to match the color requirements in workflows, and Virtual Memory Swap lets ‌iPad‌ storage be used to expand the available memory for all apps.
Weather iPad
Lastly, Apple is bringing a dedicated Weather app for the ‌iPad‌. Users can see the essential weather information with a tap or explore maps to check precipitation, air quality, and temperature. Users can also be notified when a severe weather alert is issued or check the air quality using a color-coded scale. WeatherKit is also coming for developers to tap into the Weather app's features.
The developer preview of iPadOS 16 is available to Apple Developer Program members, and next month iPadOS users will be equipped with a public beta version.
macOS Ventura
Apple today announced the next version of macOS, called macOS Ventura, with several new features, including Stage Manager, Continuity Camera, latest security updates, and more.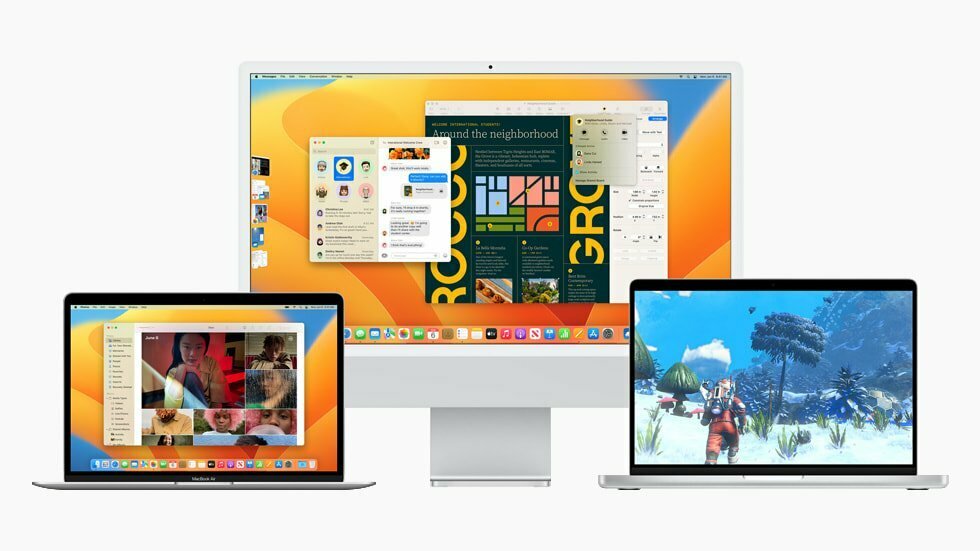 Stage Manager helps you focus on the app you're using without distractions by arranging all unused apps on the side, with the principal and active app in the middle.
Continuity Camera
Continuity Camera allows macOS users to use their iPhone as a webcam. Using the Continuity feature, Mac can automatically recognize and use the camera on ‌iPhone‌ when it's nearby.
Continuity Camera offers existing features like Center Stage, Portrait mode, and more when connected. It'll also use the ‌iPhone's Ultra Wide camera to enable Desk View, showing the user's face and overhead of their desk.
For FaceTime, you can start a ‌FaceTime‌ call on one Apple device and transfer it to another using Handoff.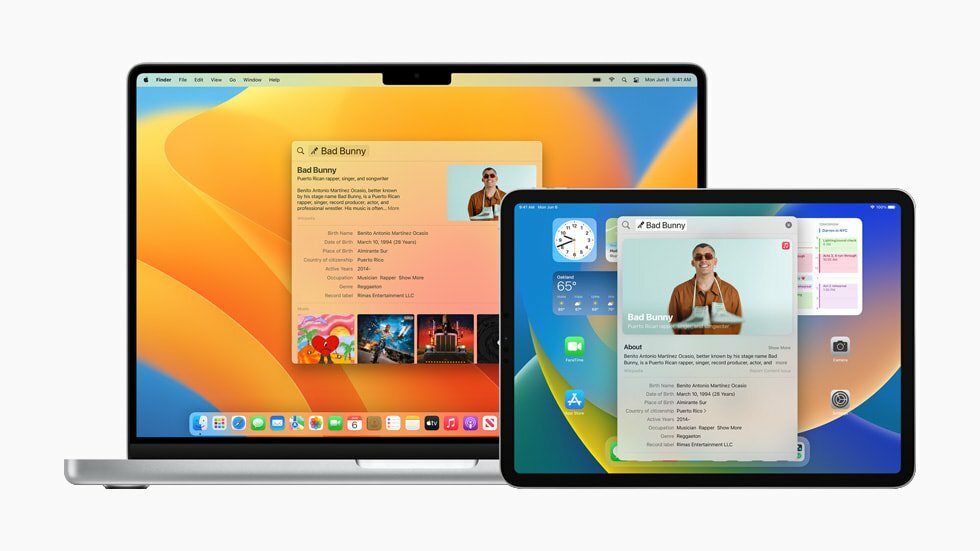 In Safari, Tab Groups will let friends and family share their favorite sites and see what tabs others are looking at in life. For example, the group can build a list of bookmarks on a shared Start Page and even start conversations or ‌FaceTime‌ calls from Safari.
Similar to the updates coming to iOS 16, Messages on the Mac will let users edit or undo a recently sent message, mark a message as unread, or recover accidentally deleted messages.
‌macOS Ventura‌ also improves Spotlight with Rich Results, coming to iOS and iPadOS, letting users take actions right from within Spotlight. Spotlight also now indexes more apps, including Photos and Live Text, and more.
As part of ‌macOS Ventura‌, Apple is also adding significant improvements to the Mail app on Mac. Undo Send will let users undo a sent email a few moments after it's shipped. Users will now also be able to schedule emails and add reminders to follow-up.
iCloud Shared Photo Library will let family members create and share a photo library among up to six people. Everyone in the library can add, delete, or edit photos, and they can select which pictures from their library they want to add to the shared library.
Safari Passkeys
To enhance security, Apple has introduced "Passkeys" in Safari. Described as next-generation credentials that are more secure than passwords, Passkeys are unique digital keys that stay on the device and are never stored on a web server.
Users can easily create Passkeys using Touch ID or Face ID, and ‌iCloud‌ Keychain saves all Passkeys from syncing across devices with end-to-end encryption.
Apple also highlighted Metal 3, the latest software version that powers gaming experiences across Apple devices. Combined with Apple silicon, the company noted that "even greater gaming experiences" will be arriving on Macs.
Other macOS Ventura updates:
Live Text now supports paused video frames and can detect Japanese and Korean Text.
Visual Look Up can recognize animals, birds, insects, statues, and more landmarks.
Weather and Clock apps have been optimized for Mac.
New accessibility tools include Live Captions for all audio content, Type to Speak on calls, Text Checkers, and more.
System Preferences has been renamed System Settings and features a streamlined design similar to ‌iPhone‌ and iPad Settings app.
‌macOS Ventura‌ will be available to all supported Macs later this year, with a developer beta available later today and public beta testers in July.
watchOS 9
Apple today announced watchOS 9 for the Apple Watch, which will include more watch face options with more in-depth customization options, updates to notifications, new features in the Workout app, and more.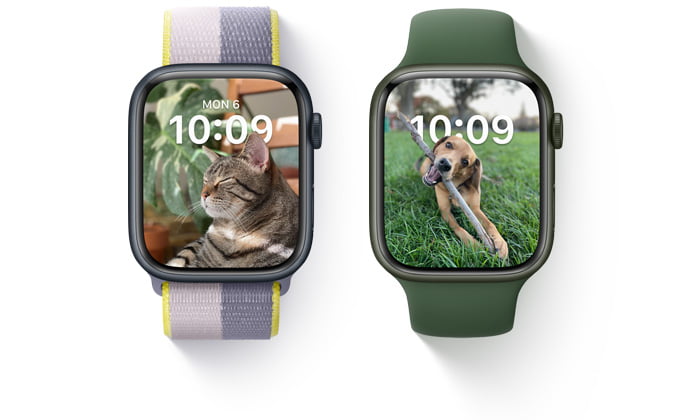 Similar to iOS 16's new lock screen, the new watch faces in ‌watchOS 9‌ let users personally style each look. There are four new faces: Lunar, Playtime, Metropolitan, and Astronomy; classic watch faces have also been updated to showcase the enhanced depth effects of ‌watchOS 9‌.
Workout App Updates
Regarding specific apps, the Workout app has been updated with more detailed metrics for measuring performance and a new training experience to help you reach your fitness goals. For example, you can see different Workout Views by rotating the Digital Crown and changing between different training styles during a workout.
Heart Rate Zones help monitor the intensity of a workout, and Custom Workouts allow for work and rest intervals throughout a workout. New alerts include pace, power, heart rate, cadence, and more, which can be added to guide you through the training.
Runners can track stride length, ground contact time, and vertical oscillation. These appear in the Fitness app summary and the Health app, allowing runners to track trends over time and learn from their patterns.
Frequently used routes allow runners to race against their ghost times, including their best or last results, and receive alerts during the run for being ahead or behind their ghost. Lastly, some updates to swimming workouts, like kickboard detection as a new stroke type.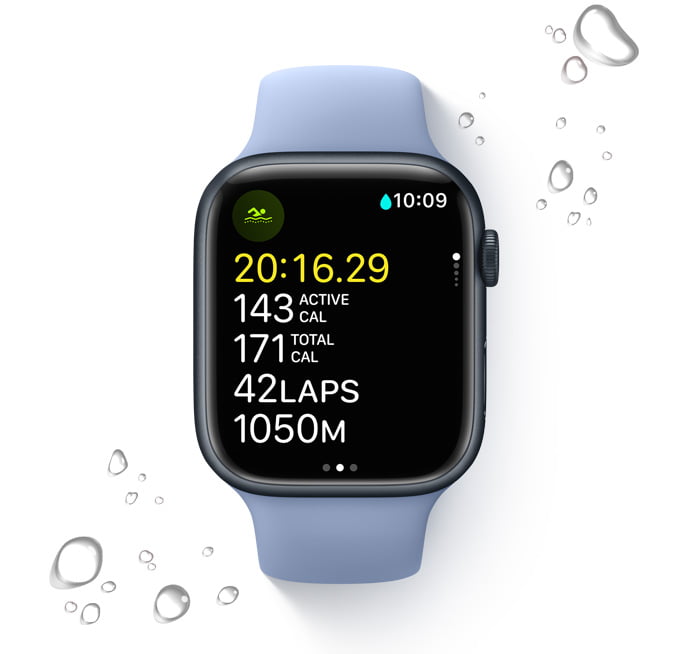 Apple Watch will now be able to track more sleep insights with the new sleep stages feature. Using signals from the accelerometer and heart rate sensor, ‌watchOS 9‌ can detect when users are in REM, Core, or Deep sleep. These stats will be available in the Sleep app upon waking up.
Anyone diagnosed with AFib can use the new AFib History feature in ‌watchOS 9‌ to access important information. This includes an estimate of how frequently a user's heart rhythm shows signs of AFib and more, and the FDA has cleared this feature.
WatchOS 9 meds
Next, a new Medications experience on ‌watchOS 9‌ and ‌iOS 16‌ can track a user's medications, vitamins, and supplements. Then, they can create a medications list, set up schedules and reminders, and view information on their meds in the Health app.
The Health app tracks all medications and can even alert users if it sees potential critical interactions between two meds that were added (for people in the United States). Otherwise, it'll let users create schedules to remind themselves to take their meds.
Other watchOS 9 updates:
Notifications have been redesigned to be less interruptive, similar to ‌iOS 16‌.
Family Setup now supports the Home app, letting kids be invited to control Home accessories.
Quick Actions lets users do even more with a double-pinch gesture, like ending a phone call or taking a photo.
Apple Watch Mirroring helps users with physical and motor disabilities control Apple Watch via iPhone.
QWERTY keyboard supports French, German, Italian, Japanese, Portuguese (Brazil), and Spanish (Mexico, Spain, Latin America).
Redesigned Dock features apps that are actively in use ahead of others.
Reminders app lets users add or edit key details like dates and times.
The calendar app lets users create new events directly on Apple Watch.
Cardio Recovery tracks cardiovascular health after walks and runs.
‌watchOS 9‌ is now available as a developer beta to Apple Developer Program members, and a public beta will arrive next month. It'll launch to the public this fall as a free software update for Apple Watch Series 4 or paired with ‌iPhone‌ 8 or later and iPhone SE (second-gen) or later, running ‌iOS 16‌.
M2 Chip and MacBook Announcements
Another announcement Apple made was about the M2 chip, which is certainly Mac's second-generation silicon chip, built using 5nm technology with 20 billion transistors, 25 percent more than the M1 chip.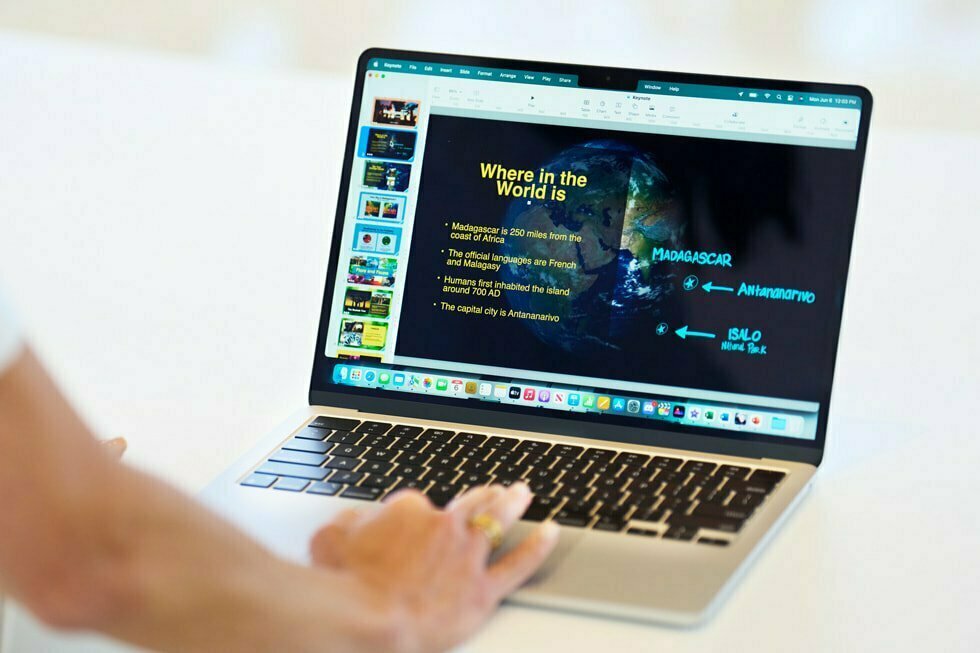 In addition, it features an 18 percent faster CPU, a 35 percent more powerful GPU, and a 40 percent faster Neural Engine and supports up to 24GB of memory with enhanced efficiency and performance.
Apple claims that the ‌M2‌ is comparatively faster at lower power usage and delivers 87 percent of the peak performance of a 12-core PC laptop chip with just one-quarter of the power usage.
‌M2‌ also includes an improved media engine with a higher-bandwidth video decoder, supporting 8K H.264 and HEVC video, a ProRes video engine to playback multiple streams of 4K and 8K video, Apple's latest Secure Enclave for enhanced security, and a new image signal processor (ISP) that delivers better image noise reduction.
In addition, Apple announced that the 13-inch MacBook Pro with M2 will be available to customers to order on apple.com, the Apple Store app, and through Apple Authorized Resellers, and will start arriving at customers worldwide on Friday, June 24.