As the digital revolution continues its triumphant march by conquering new industries and spheres of activity, various enterprises today aim to streamline or entirely automate routine operations and free humans to pursue activities that machines are incapable of doing. But as globalization squeezes the market for many industries, it has become inevitable for entrepreneurs and businesses to introduce tools like CMS & ERP accounting software that give their business a competitive edge and help them manage their business functions within a centralized and integrated system.
ERP software is neither a new concept nor limited to a particular department or industry. But how does ERP help businesses?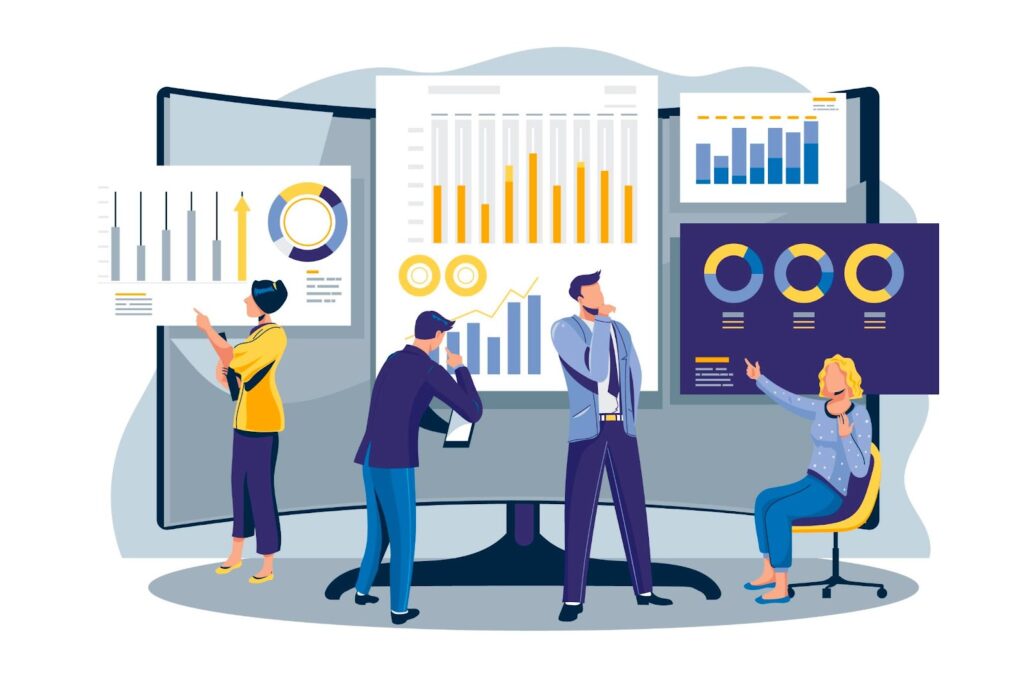 Today's article will delve into the intricacies of ERP software when introduced to accounting & financial management and debunk some myths about ERP software.
Ready to read? Let's Begin!
An Introduction to ERP Accounting Software
At its core, ERP is an application system that primarily automates regular business processes and offers insights and internal controls in a central database. This database accumulates and organizes crucial business information that empowers business leaders to gain cross-departmental visibility and helps them analyze various scenarios, discover process improvements, and generate significant efficiency gains, which ultimately translates to cost savings and better productivity for people who will spend less time struggling to find data.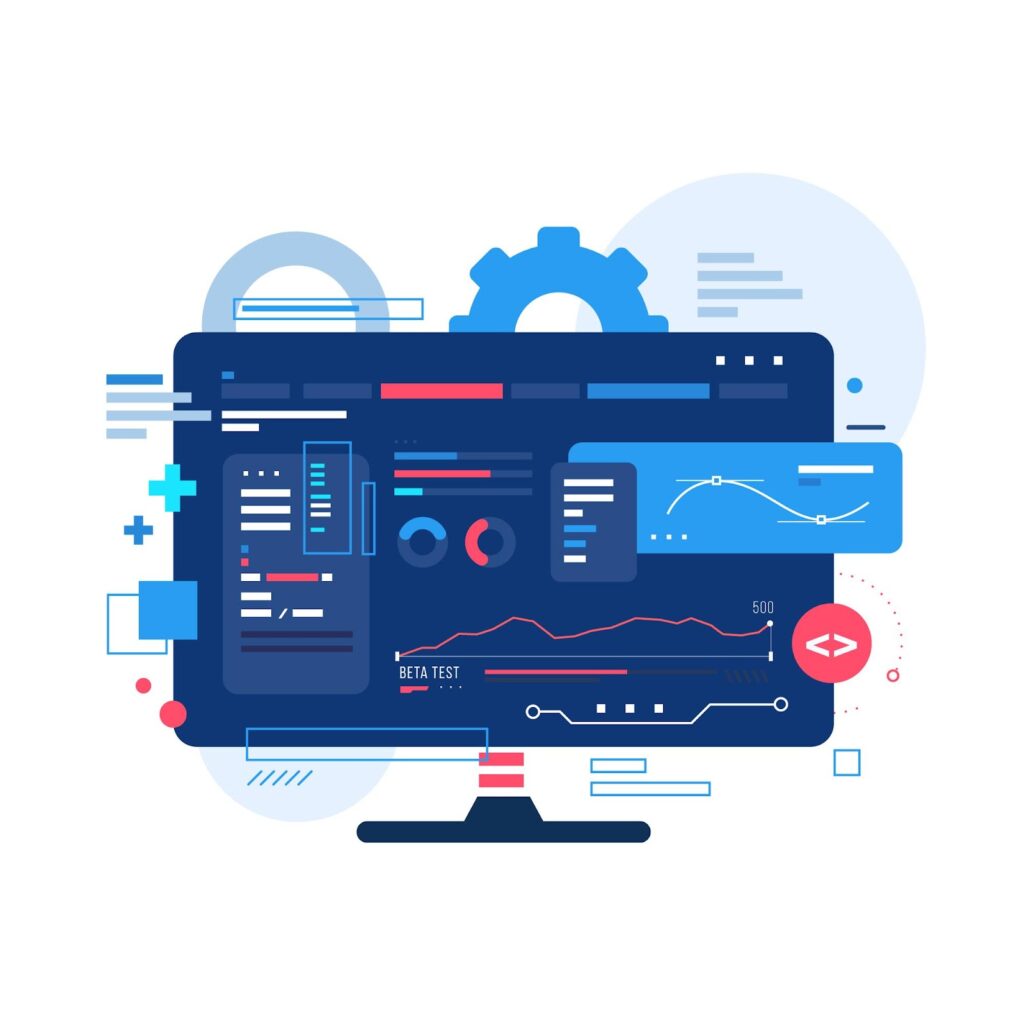 Now, if we come to define ERP accounting software, primarily it is intended to track numerous tangible and intangible assets like working hours, customer relations, product life cycles, and other primary performance indicators, along with streamlining and automating all the tasks that accounting software can perform, like generating POs, billing/invoicing, electronic payments, expense handling, timesheets, etc.
In today's times, opposing accounting systems vs. ERP can be fallacious, as being part of a modern business era, dealing with accounting issues presupposes integrated solutions. For example, an enterprise can begin digitally transforming itself by introducing standalone accounting software and then supplementing it with some activity-specific modules (like supply chain management, reporting, and analysis), then efficiently turning the entire operational structure into an ERP financial accounting system.
Why ERP Accounting Software?
In Essence:
An ERP Accounting Software supports customer-facing and back office employees, making every customer engagement easy, enjoyable, and valuable.
An ERP Accounting Software accelerates the pace of your business and is aligned with the complete customer journey.
An ERP Accounting Software streamlines a business's financial operations and improves customer experiences.
In addition, ERP Accounting Software aids in improving a business's analytics and reporting and helps maintain compliance at every stage.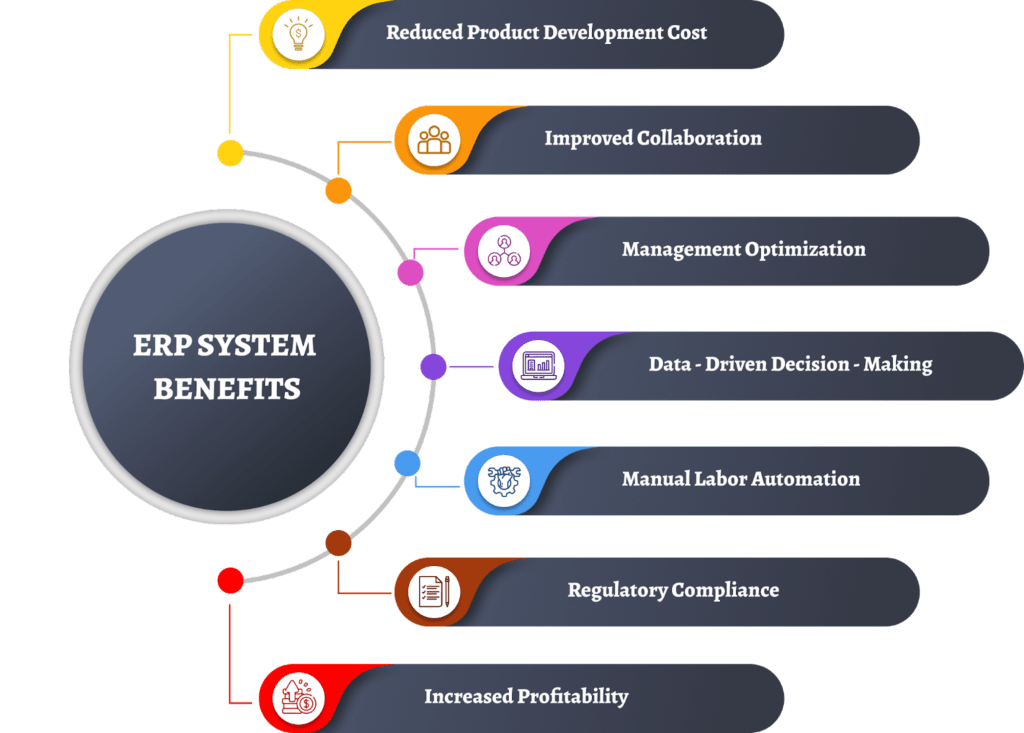 The Truth and Myths of ERP in Accounting

Myth Debunked 1 – Small Scale Companies or Startups do not need ERP Accounting Software.
It is often considered that if an organization is small-scale with fewer employees, managing the operations and finances won't be as tedious as in large-scale organizations. B t this isn't true. Present-day ERPs are designed to suit all sizes and kinds of enterprises, catering to various business needs and requirements. Therefore, any organization aiming to scale and grow needs a robust ERP accounting system for efficient functioning.
We at Copper Mobile are well-equipped with the most robust technologies and trends regarding ERP software development. If you are a budding organization willing to build your ERP accounting software, we can help you. So, reach out to our experts and explore the potential opportunities for your business.

Myth Debunked 2 – All ERP software is the same.
The deployment of an ERP system in an organization generates many changes in all company areas. These impacts transform both the routine of the people and the processes. Tough all ERP software shares similar core modules, they significantly differ in their utility in the industry.
Some ERP systems follow a multi-industrial discipline approach that requires complex configurations and interactions between departments and has a longer time to implement as they are intended to cater to large enterprises where different businesses and processes are in place. O the contrary, some ERP offerings are partnered with a few other organizations that offer the same solution in a specific department of an organization, such as HR, manufacturing, finance, etc., giving end-users more customization options.

Myth Debunked 3 – Integrating & Understanding ERP is Tedious
The most known myth is that the initial integration of the ERP and the post-integration training might acquire weeks or even months in the existing technical environment of the company. Implementing any novelty is a disruptive procedure, yet talking of months-long chaos ravaging the entire company is just an exaggeration. Equipping team members with advanced training, prompt support, and efficient maintenance services will undoubtedly lead to the path of accessible learning and adapting to the new system that offers individual growth to the users.

Myth Debunked 4 – You do not need ERP accounting software with a separate accounting system.
While there is a crossover between the fundamental functionality of accounting software and ERP accounting software, the two are still different. Accounting Software is limited in providing real-time data and mobility. For example, ERP integrates all financial information in a single database. B providing an integrated solution for a wide range of business processes, ERP systems eliminate the need for different tools to manage the requirements of different departments.
Primarily ERP accounting software is a resource management system that, when introduced to financial and accounting, tracks tangible and intangible assets, materials, human resources, and financial resources, in addition to the functionalities and offerings of the accounting system. E en though an organization's financials are well addressed by accounting software, introducing an ERP accounting software will link the financials with factoring in intangibles that ultimately affect the financial performance, such as human work hours, product life cycle, and customer relations.

Final Words
The essence of enterprise resource planning systems is to break barriers between company departments for more efficient performance. By choosing an ERP accounting software or developing your own, you can empower your business with powerful performance-enhancing means, sure to result in business growth.
Suppose you plan to opt from the existing ERP software available or wish to build your software. In that case, you can reach out to experts at Copper Mobile to help you make the best-suited decision and turn your envisioned software into reality.