In every industry, having a customer-centric culture has become a matter of survival for businesses. We are living in a data-driven world that requires digital agility and long-term digital transformation. Focusing on retail technology, where digital transformation is rushing, retailers leverage AI to get deeper insights, identify customer needs, and deliver proactively to customers across every touchpoint. From contactless delivery to cost optimization, retailers are responding to covid-19 by building adaptable business models.
Businesses are reprioritizing their plans for digital investments to prepare for large-scale transformation. For example, moving forward with digitalization, Amazon will soon avail Pay-over-Time option at checkout to its customers. In addition, Shopify merchants now have their OMS App to track their sales, inventory, orders, transactions, fulfillment routing, and service flows. Through this, Shopify retailers can extend their superior customer experience beyond the storefront.
Customers' digital expectation is growing, and so is the pressure on brands. They need to reimagine their digital experience and evolving Martech stack or tech-stack. Lockdowns have led to significant changes in consumer behavior. In 2020 alone, more than 12,200 big retail chains closed their stores permanently in America. Despite that retailers are planning to open more stores in 2021 due to the rise in the percentage of online sales of their brands. In America, E-commerce has grown from 11% of retail sales in 2019 to 14% in 2020.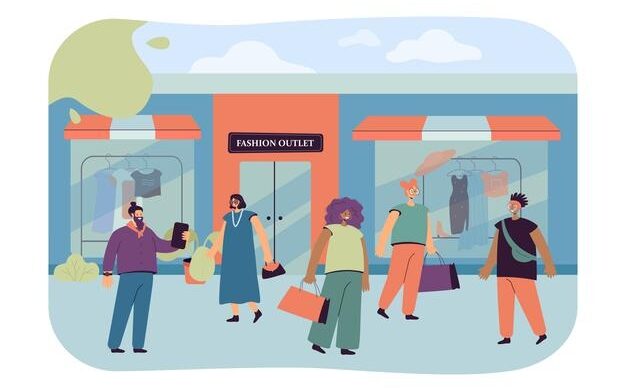 The World of New Retail Technology
Digital transformation in retail or retail technology is changing the way business is done. Be it any segment of retail such as pharmacy, grocery, apparel, personal care and wellness, sports, all are seeing bulk in actions and are expecting strong sales growth. In addition, location-based services, data analytics, and mobile apps bring significant changes to the retail industry.
Digital transformation does not have an endpoint. Your website and app should be updated as per the customer's behaviors and expectations. Small businesses, medium-sized B2B merchants, and large corporations will benefit if they take digitization seriously. While transforming, retailers should be able to consider every aspect of their business. They must have a digitally efficient and effective workflow, including inventory management, sourcing, employee management and training, and customer experience management.
Remodeling has not been a cakewalk for businesses. Challenges faced by them while remodeling cannot be ignored.
Potential Challenges on the way:
a. Change management
Retailers are unwilling to implement new ways of working because the whole internal system gets disturbed for once.
b. Commitment
Sometimes, the retailer does not take the change seriously. They lack commitment while their mobile apps or websites are not able to satisfy customers.
c. Complexity
Transformation is quite complex, and some businesses should look up to a trusted partner for outsourcing to create that transformational impact on the customer.
d. Technology
It is essential to evaluate and choose the right kind of valuable technology for the business. Hence, selecting suitable technology that can bring value is a challenge for the retailer.
Retailers should have a good understanding of how a digital transformation can make their business successful. To bring that considerable impact, they should collaborate with trusted partners and leverage their strengths to pass through the challenges easily.
Newer Trends Comin' Up!
a. Touchless Experiences – Providing touchless experiences gives a sense of sanitization and safety. But along with that, the personalization and loyalty of retailers for customer satisfaction.
b. Moving towards the Omnichannel way – Convenience plays a significant role in deciding the value of online shopping. The omnichannel should be such that it allows the customer to browse, research and pick their products with convenience. It is a multichannel approach that provides a seamless shopping experience to customers.
c. Mobile-based Payment Applications- Mobile-based payment applications are on the rise. We can integrate them with mobile wallets like apple wallet, google wallet, amazon pay, Samsung pay, etc., which makes it an easy and shopping experience online. For retailers, it works as a competitive edge, reduces operational costs, and increases efficiency.
d. Social media and content marketing molds customers' buying behavior – Millennials are highly motivated by user-generated information and reviews. Social media increases the presence and exposure of retailers. Retailers can use top social media platforms such as Facebook, Instagram, Pinterest, youtube, etc., to sell the products.
e. Reverse Showrooming is Beneficial for Retailers – As per a Business insider, 69 % of people have done reverse showrooming in the U.S. This offline and online mix of experience allows retailers to understand customer buying behavior, making it easier for retailers to serve them personalized in future purchases.
f. IoT (Internet of things) for business efficiency and intelligence – sensors are deployed across the retail value chain to track and collect the required data. The commonly used sensors are card readers, cameras, scanners, NFC tags, smartphones, etc. These sensors give detailed insights into buying behavior and other important information.
g. Voice Recognition and Virtual Reality – Various voice assistants like Amazon Alexa, Apple Siri, Google Assist are used by consumers for faster search results. Hence retailers should work fast towards ensuring that speech-led voice assistants quickly suggest their products.
h. Beacons in Retail: When retail apps detect the beacon technology, it sends location-specific information to the store's server, such as the department the customer just passed by. This data, coupled with other details in the customer's profile, triggers specific actions, for instance, sending personalized promotions/discounts for visitors to make a purchase.
Buying behavior has led to rapid transformation in the retail industry. This has opened up new opportunities for retailers to innovatively and timely engage with their customers. For this, remodeling of the retail sector is a must. Retail is in customer's homes and hands now. This is the right time and opportunity for retailers to act and ensure that their business is future-ready. We are a recognized mobile app development company in Dallas. In case you want to know further about the digital transformation in retail and how to leverage it for your business, feel free to contact our experts today.