One of the most astonishing emerging technologies today, Virtual Reality (VR) has leaped beyond its uses in providing technological solutions for various industries. Businesses today are using VR to visualize their workflows, increase productivity, and offer new solutions to complex problems by using real-time data. It has highly emerged as a bridge between the physical world and the digital world, and it will contribute to the increasingly important role that technology has in our society.
How does Virtual Reality Work?
To better understand how VR is changing the world around us, we need to know how this technology works. According to recent studies from PwC, training employees with VR is significantly faster and cheaper than classroom methods. Moreover, workers are 340% more confident in their new skills and feel four times emotionally connected to the content.
Virtual Reality – App Development
The New York Times created a VR mobile app that tells stories in an "immersive, 360-degree video experience." In the VR film The Displaced, they portrayed refugee children and sent 1.2 million Google Cardboard units. The unique storytelling and advanced technology built huge anticipation and empathy during the launch.
1. VR apps can completely change the way customers see your business, experience, and shop their products. Better designed apps mean intelligent shopping decisions that will go in your favor.
2. VR apps help to create visually rich presentations as well as demos to enhance customer engagement. You can perform changes and iterations quickly without too many complications.
3. Thirdly, reality apps present an exciting option to fortify your brand presence and recollection in the mind of your customers.
VR Application Development for Different Industries
Virtual Reality is already adopted in many different industries, namely real estate, travel industry, automotive industry, and even education. Let's talk about how VR is adopted in these industries:
a. Real Estate:
Virtual Reality is helping several organizations to sell properties much faster and increase their customer retention. Projects can range from real estate tours to mindful entertainment apps. Smartphones and VR headsets are used in general to check out properties in 3D before they even step foot in the firm's office!
b. Travel Industry:
Virtual Reality Mobile apps let you go on virtual reality tours of even the most significant cities worldwide. You can check out monuments of different areas and plan your next trips or sightseeing.
c. Automotive Industry:
The automotive industry already uses Virtual Reality in full force for multiple purposes. Companies like Ford and Audi create 3D experiences that allow customers to check out different cars' models and customize them based on consumer preferences. This is quite handy and useful for the customers, helping them to make decisions faster. Another exciting project that Volvo has released using VR is the Volvo XC90 test drive. Customers can use this feature to have a complete test drive virtually, with their sofa's comfort!
d. Education:
Another important industry where Virtual Reality is used is education. The fact that students remember better with videos helps aggravate the potential of Virtual Reality in education. In such trying times, VR has helped students experience field trips as well as virtual classrooms.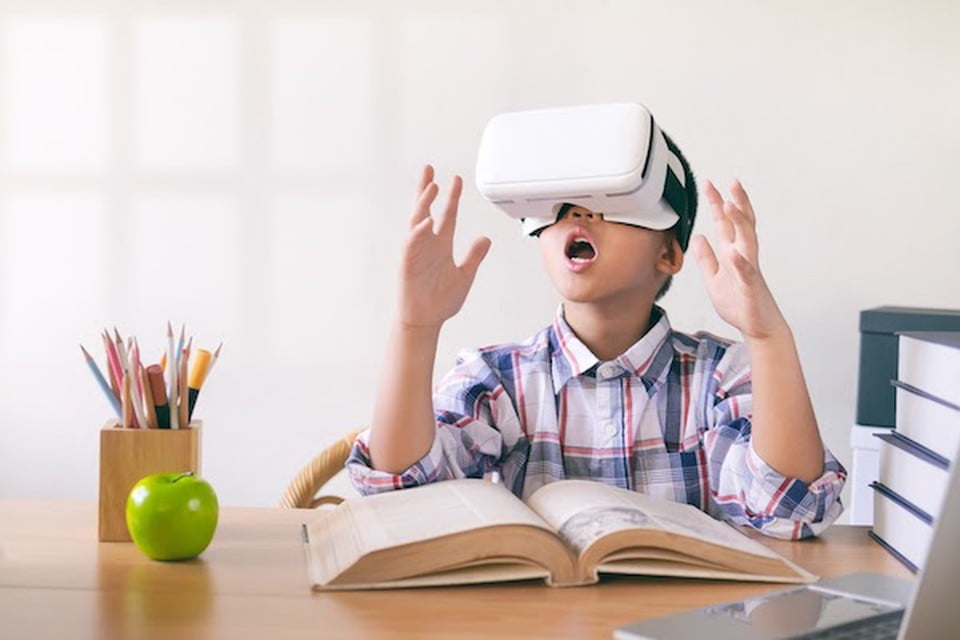 e. Healthcare:
Based on Lumus Vision studies, an estimated $5.1 billion in revenue is expected to be generated by using AR technology in the healthcare industry. Virtual Reality will undoubtedly change the way healthcare professionals use technology to improve their patient care.
Even something as little as drawing blood from a patient can be bettered through the use of VR. According to AccuVein, 40% of intravenous injections miss the patients' veins on the first try. This isn't just frustrating from a patient's standpoint, but the practicing nurse as well.
f. Engineering:
Engineering is projected to generate up to $4.7 billion by 2025 using AR and VR. It can be implied to build and design roads, buildings, and bridges. Today, most engineers are already well-versed in 3D design to provide their customers with a complete picture of their future projects. This way, engineers can have continuous space for improvement in their design by collaborating with them in real-time. These quick AR mockups can increase productivity and enhance the overall workflow.
All in all, Virtual Reality is still in the native stages, but it's rapidly developing. If you start designing your app now, in a couple of years, it might grow into something we can't even imagine yet! Some of the most common issues with Virtual Reality at the moment are low resolution and latency. The technology is already so fascinating, and we can anticipate that a mass use case for Virtual Reality will soon be invented. With that happening, it will be impossible to imagine our life without virtual Reality!