As of 2019, Forbes reported a 62.5% increase in the global population of internet users. Out of 7.6 billion people, over four billion people use the internet daily. Moreover, about 84% of these users prefer purchasing online, one of the most prominent and convenient ways to do so is through a mobile app for business. Not only big brands but small or mid-sized enterprises also have started following the M-commerce trend.
As a result, every small business from a local cafe, or a spa outlet nearby have their mobile app. 95% of mobile internet users look up local information on their phones to call or visit a business. These businesses have a cutting edge over those that ignore the morphing trend. Being multi-channel in a growing mobile environment becomes critical.
Mobile apps offer undeniable value to your business. A few things to consider before getting into mobile app development include:
Assess the impact a mobile app could have on your business.
Assess if a mobile app can enhance the touchpoints with your customers in their journey.
Make sure to set specific metrics that are related to your goals and clearly define success.
Here are potential reasons why businesses need an M-commerce application to bloom:
1. Personalized Experience: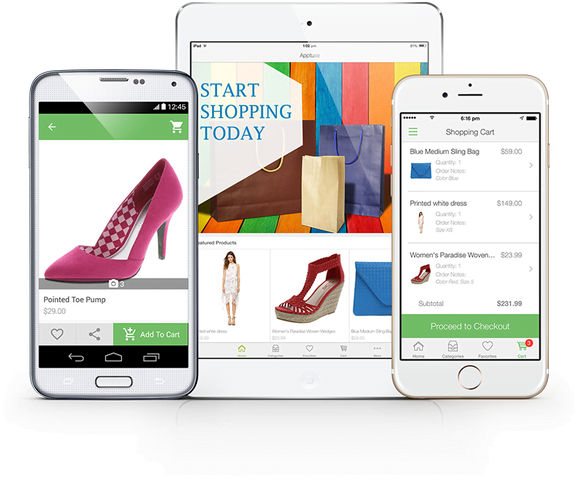 One of the most important benefits that come with M-commerce applications is a personalized experience. Creating a one-to-one connection with the user improves user experience, for starters. Over 61% of mobile users prefer platforms delivering services customized as per their location and choices. Users can filter their specific interests based on their previous decisions, usage, and behavior. This way, your app can provide them with what they need, and thus increasing your conversion rate.
Let's discuss how digital transformation can accelerate growth for your business
2. Increased Visibility:
The second significant benefit of using an M-commerce application is visibility. With 51% of businesses relying upon about eight channels (Omnichannel strategy) for delivering customer experience, the Omnichannel strategy concept will gain momentum in 2020-2025. The more visible your business is, the better it is for your brand's reputation.
Along with multiple channels, Social Media presence is another important aspect that you need to focus on. Platforms like Instagram and Facebook help you create a beautiful online store for your brand. Users are instantly attracted to your brand if it looks appealing and trustworthy. Mention your brand's whereabouts, story, and product details to boost sales through Social Media instantly.
Since stores with a social media presence gain 32% more sales than those without one, more companies are inclined towards having a delightful social media presence to increase their revenue.
3. Faster Purchases:
According to statistics, mobile applications load content 1.5 times faster than any E-commerce site. Unlike traditional websites, M-commerce applications are designed to save time, facilitate quicker check-outs, and scroll through products/services in a shorter time. The smoother the user experience, the more repetitive purchases and increased sales you're bound to experience.
4. Source of Valuable Analytics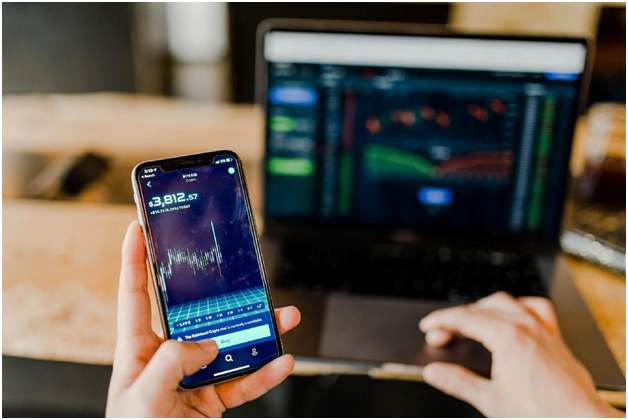 Another reason why your business needs an M-commerce application is because of tons of useful information that it provides. For instance, obtaining analytics and analyzing them to determine your best selling products or services, your worst performers, customer retention rate, peak productive hours, and all the information you need. Your App helps you make data-driven decisions, backed by solid facts, thereby adding tremendous value.
5. Communication Opportunity
Another critical factor for business growth is effective communication. Vendors usually use Emails to communicate with their customers. However, people prefer instant messaging apps and other prompt tools to converse over emails, like push notifications.
M-commerce applications help you achieve just that!
You can send out Push Notifications at regular intervals and make them personalized to attract the customers. It is observed that most people check your offers if they get an instant notification.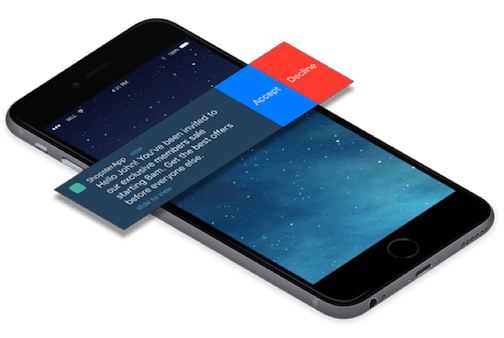 Apart from Push notifications, M-commerce apps provide you with a platform for two-way communication with the customer. You can have your customers' contact details as well as a chat option in your M-commerce App.
6. Multiple Payment Options: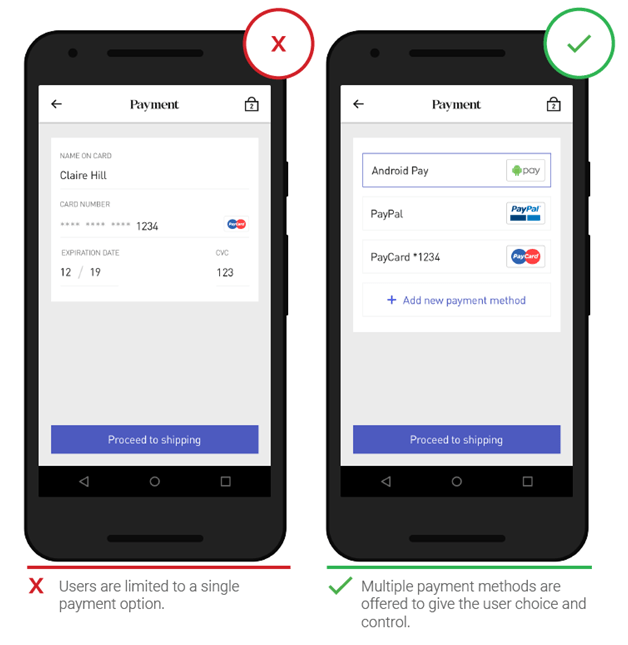 M-commerce solutions enable users to pay through mobile wallets and other options. All the user information from their mobile wallets to cards can be added in one place. This prevents users from entering their card numbers time and again, and thus saving their time and enhancing sales.
7. Brand recognition:
Businesses require recognition as a brand for them to stand out in the market. Building a mobile app is an ideal way to achieve that. It is natural for customers to build their trust in companies with a well designed M-commerce application. The minute they start liking the purchasing experience, they are bound to return and look for more from your brand.
8. Enhanced Business Opportunity:
A great way to get traffic on your website is to connect with your customers through an M-commerce app. It provides easy navigation to the site. Provide adequate information for your customers in the app, and then take them to the website. It is more likely for users to come back to your application if they have their preferences, cart details, billing addresses, and payment information in one place. Not only does it speed up the online purchasing process, but also makes them come back for more.
9. Dedicated Customer Base
With the number of Apps exponentially increasing in the App store, it is easy for customers to forget about your brand. A well-developed M-commerce application paves the way for a dedicated customer base. Once a customer starts enjoying your app, he/she is most likely to come back and shop from you.
10. Improved Promotions For Your Brand
The increased usage of the Internet and Smartphones has made it imperative for businesses to have a virtual presence. Especially if you have an E-commerce application, you need it to reach the right people. The more platforms your app shows upon, the more opportunity there will be. And we don't mean only social media.
Having an application helps you run multiple App Campaigns, to reach more relevant customers. One such tool for running excellent campaigns is Google Ads. With Google Ads, you can rotate your ads and adjust bids automatically, based on what works best for your business. It also allows people to download your app right from the ad link, allowing seamless app downloads without having to go to the App Store. In conclusion, an ideal mobile application can guarantee uninterrupted communication with your customers, which means higher business revenue. You need to take note of your App development process. Be mindful of the features you want to showcase and how you want to communicate with your clients. You must ensure that experts supervise the entire process. The perfect M-commerce application is a result of a well-drafted top-to-bottom plan. All you need is the right app developing partner.