On November 10, 2020, Apple announced its new Arm-based M1 chip and three new Macs to support the no-longer Intel hardware. These three Macs include a 13-inch MacBook Air, a 13-inch MacBook Pro, and the surprise Mac Mini. The new Macs look about identical. However, the new M1 chip comes packed with an astonishing 16 billion transistors. The chip integrates the CPU GPU, Neural Engine, I/O, and so much more. It comes combined with the new macOS Big Sur and delivers terrific speed, excellent graphics, and power efficacy. Let's dig into the various aspects of M1 Chip, that pave the way for the future of the next-gen Mac!
Read about the latest Apple event here.
The M1 Chip:
After the recent launch of the iPhone 12 series, Apple came up with the thinnest and lightest notebook, with its highlighting M1 chip. The brand chose to run campaigns highlighting the MacBook Air as the fastest laptops sold last year. The crux of that is that Apple doesn't break down category or pricing. The vast range of laptops sold is entry-level and budget devices.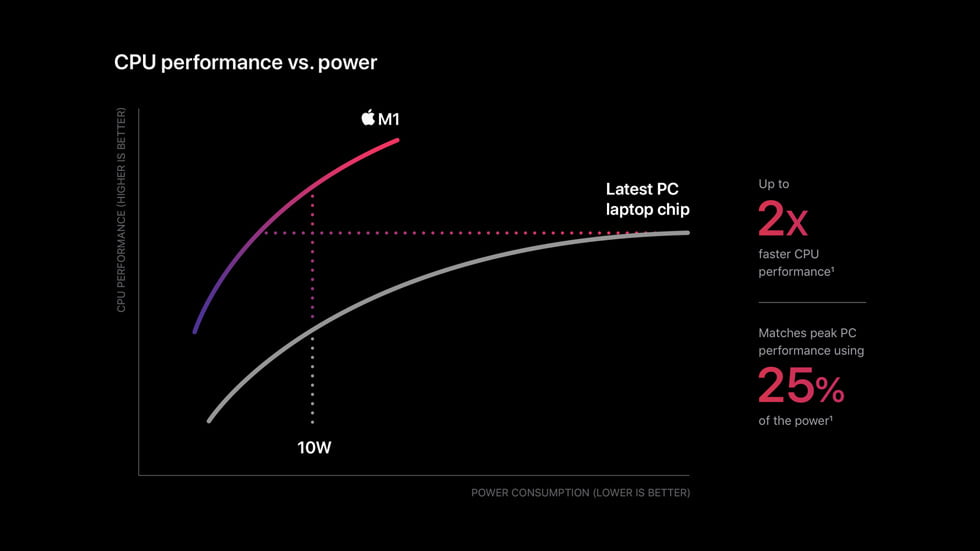 The major highlights of the new M1 chip:
Apple claims that M1 is the fastest CPU in the world. "Given our data on the A114, beating all of Intel's designs, and just falling short of AMD's newest 5950X Zen3," added Apple.
The M1 chip delivers up to 3.5x faster CPU performance, up to 6x speedier GPU performance, and up to 10x quicker machine learning, with up to double the battery life.
Moreover, Apple's Garageband can handle up to three times more instruments and effect plugins, and Final Cut Pro can render complicated timelines up to six times faster.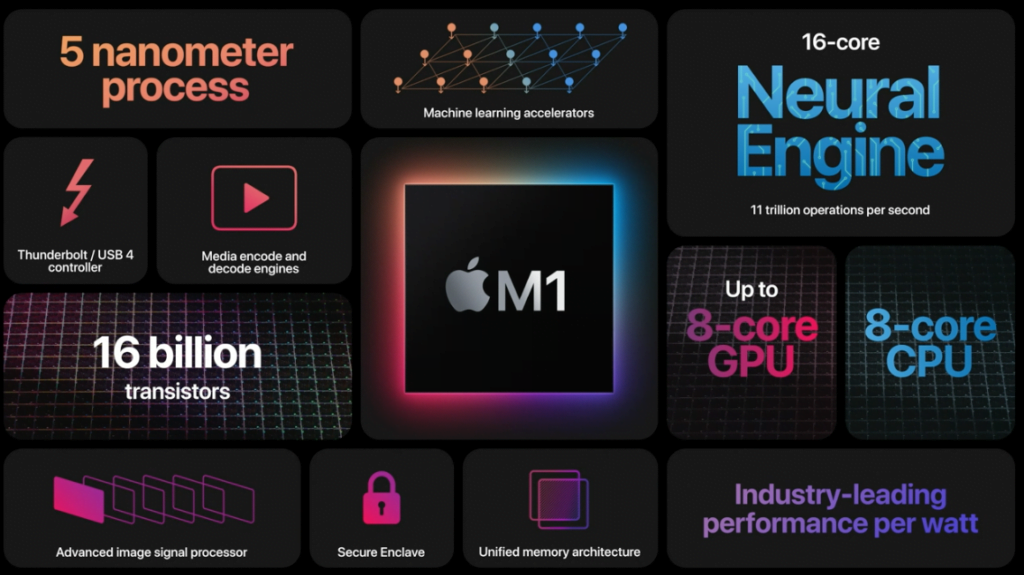 Another significant advantage of the new update from Apple is the silicon in these chips deliver an overall enhanced performance with longer battery life (up to 20 hours)! The new Macs act like a smartphone and tablet, with the ability to wake up instantly. Moreover, the new Macs can even run iPhone apps if developers make them available on Apple's App Store.
The original MacBook had a fanless design but featured a weaker Intel processor. The new MacBook Air has an M1 chip, making the entry-level notebook as powerful as the new MacBook Pro. The highlighting features of MacBook are its higher CPU performance, x faster graphics and up to 11x speedier machine learning, and up to 20 hours of battery life.
In conclusion, we can say that Apple's M1 chip is the next-gen Mac's future. Apple's current lineup includes the iMac, the 16-inch MacBook Pro, Mac Pro, and iMac Pro- and they can all be purchased from Apple's online store. Contact our experts for the latest technology updates.