Gone are the days when every business operation required manual intervention.
Today, we are a part of an immensely advanced digitized business era. Entrepreneurs and businesses are well-equipped with the most robust range of cloud business intelligence tools that can result in immense growth when leveraged smartly.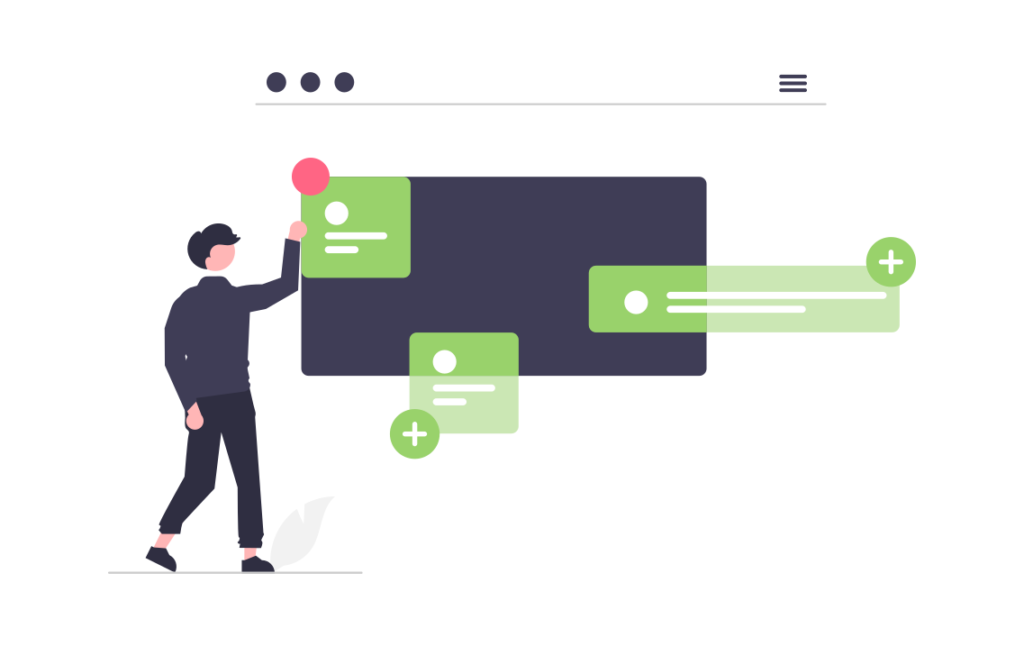 A buzzword you might have seen in recent times – is Business Intelligence or Cloud BI. The core of how cloud business intelligence solely refers to utilizing the power of data and converting it into actionable insights.
It's no news that enterprises today are setting their pace in the fast-forward era of technology by adopting a cloud business intelligence environment.
But what exactly is this cloud business intelligence? Let's talk about it in this article. If you are new to this business environment or are looking forward to adopting the accelerating business technologies, we assure you that this article will be worth your time.
Let's discuss how digital transformation can accelerate growth for your business
What is Cloud Business Intelligence?
As the names suggest, Cloud Business Intelligence refers to a strategic amalgamation of cloud computing and business intelligence. It deploys Business Intelligence tools on cloud infrastructure, making it accessible via virtual networks.
Some cloud-based technology examples contributing positively to business growth are Customer Relation Management (CRM) like Salesforce, online file collaboration & storage software like Dropbox, and helpdesk software integrated with advanced business intelligence tools, with no limitation to data access are becoming increasingly popular among businesses that plan on embracing the cloud's agility and accessibility.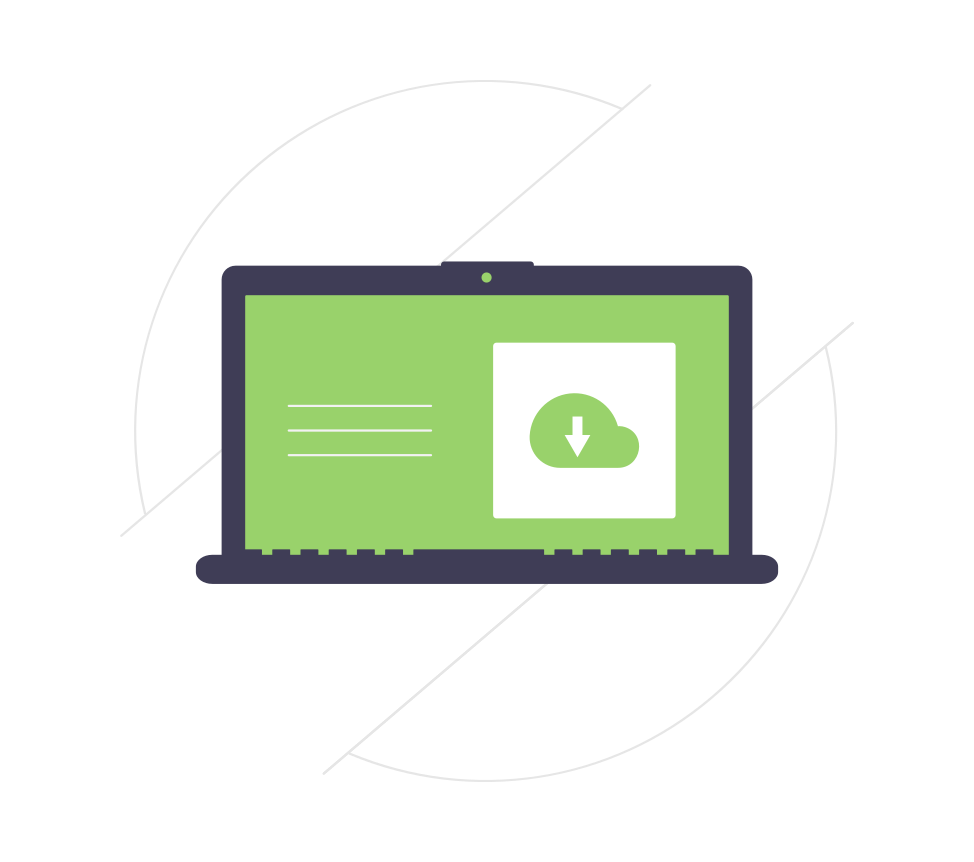 But before we explore cloud business intelligence in detail, let's define cloud computing and business intelligence.
What is Cloud Computing?
In more straightforward terms, Cloud computing refers to delivering computing services over the cloud (internet). Computing services encompass databases, software, servers, storage, and analytics. These services aim to equip enterprises with flexible resources, quicker innovation, and economies of scale.
Cloud computing is a shield for large amounts of business data such as KPIs, dashboards, and business analytics when it comes to cloud BI. In addition, it also equips enterprises with a platform where data can be easily gathered from a wide range of resources and easily accessed anytime and anywhere.
What is Business Intelligence?
Business Intelligence refers to tools, technologies, and practices that help enterprises accumulate, consolidate, examine, and interpret the raw data into perspicacious and actionable business information. In essence, Business Intelligence (BI) comprises three key elements – Data mining, Analytical processing, Querying, and reporting; ultimately aiming to provide the correct information to the right people at the right time and in a suitable format.
Benefits of Cloud Business Intelligence for your Business
Do you know? Statistics show that the Asia-Pacific region is expected to exhibit the highest cloud-based business intelligence growth rate at a CAGR of 10.2% from 2017 to 2023. And the global cloud BI software market is projected to reach $57,055 million by 2023.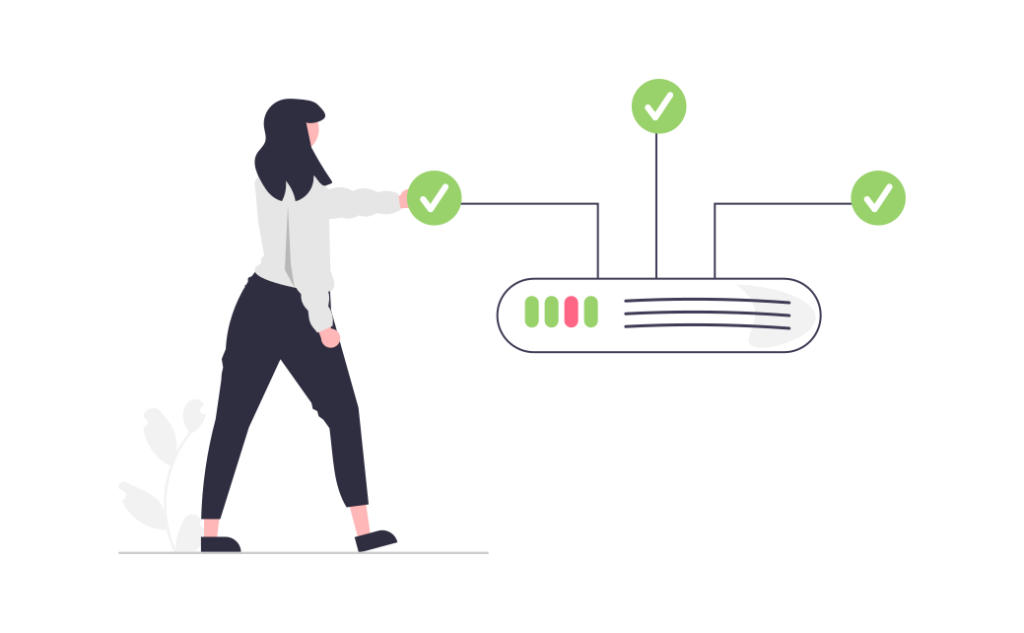 Imagine the immense growth a business can attain by moving its business intelligence to the cloud.

Let us unveil some of the most significant benefits of cloud business intelligence for your better understanding:
Actionable Insights & Business Trends: Business intelligence (BI) essentially represents business data through reports and dashboards, aiming to reveal critical organizational statistics. BI and analytics work hand-in-hand for any enterprise, as analytics turns data into insights, and these insights guide intelligent business decisions for the growth of the business. Now moving to Cloud Business intelligence eases data collection, sharing, interpretation, and analysis.
Advanced-Data Sharing: Another advantage of cloud business intelligence is data accessibility. Cloud computing apps often enable the data to be accessed and shared remotely across locations. The data is typically deployed over the internet and thus remains outside the company's firewall.
Cost Effective: When businesses opt for cloud computing, they do not require extensive hardware or a specific software acquisition budget. Since everything is intended to be stored and operated on the cloud, implementing BI becomes cost-effective.
Scalability of Deployment: Cloud BI solutions aim to equip technical users with immense flexibility by enabling them to access additional data and processing resources while experimenting with the analytics model.
Cloud resources may seamlessly and quickly scale in and out by enabling many concurrent users and helping users expand software consumption without waiting for additional hardware or software to be installed.
Easier Setup and Operation: Cloud BI solutions are often easy to use. Thus, enterprises can deploy the cloud BI solution on their own using internet-based software.
Improved Reliability: Numerous redundant sites can enhance reliability by offering reliable and secure data backup storage. Because they may share these resources among several users, Cloud Computing is an excellent choice for disaster recovery and business continuity.
What are the various Cloud Business Intelligence Deployment Models?
Now that we have a clear understanding of how cloud business intelligence can be one of the best investments for your business, let's quickly have a look at the different deployment models of cloud BI:
Public Cloud
The deployment model name itself signifies its meaning. The term public implies that multiple tenants share this kind of cloud infrastructure. And the cost because of being shared is divided accordingly, making it one of the most affordable options for cloud BI. The public cloud is the best for small and mid-sized businesses with limited budgets.
Private Cloud
The private cloud empowers businesses with regulatory complaints and dedicated storage at a slightly higher cost. Enterprises concerned with compliances can opt for a private cloud considering it is the most expensive option to deploy the cloud BI solution.
Hybrid Cloud
Another deployment option is the Hybrid cloud. This is suitable for enterprises that can ensure segregated data storage. If your company can segregate the data that require the highest security levels from the one that doesn't, opting for a computing environment that combines the public and private cloud traits will be the most suitable option to deploy your business intelligence on the cloud.
Which deployment model best suits your business needs will ultimately be your call. But before you make a choice, consider the associated cost and the benefits you can leverage.
Final Words!
Now that we have had a detailed discussion about cloud business intelligence and how it can benefit your business, it's easier to conclude that Cloud BI tools and solutions can empower numerous enterprises that aim to leverage technology and stay ahead of the competition.
But since most entrepreneurs and leaders at enterprises aren't very familiar with business intelligence and cloud computing, it's to join hands with a trusted BI solution partner that can equip you with the guidance you need for your business's digital transformation. If you plan to leverage cloud BI opportunities for your business success, connect with our experts at Coppe Mobile. Let us help your business transform digitally, and turn envisions into reality.