Apple held its most important product launch with the expectations of a 10th anniversary iPhone. This was Apple's first ever event at the Steve Jobs Theater where Apple unveiled the iPhone X, iPhone 8 and 8 Plus, a new Apple TV with 4K video and Apple watch series 3 models with LTE connectivity.
Apart from this, Apple also announced the the official release date for iOS 11, and likely macOS High Sierra, watchOS 3 cellular, and tvOS 11 as well. And, of course, there were plenty of other announcements and surprises in the cards.
The Apple Watch Series 3 Cellular comes with an in-built electronic SIM or eSIM. It ensures that the Watch is connected to your telecom network, even when it is not near your iPhone. Cellular will increase the scope for developers hoping to build watch apps which require connectivity on the go.
The highlight of the event, iPhone X will come in 64GB and 256GB. The price starts at $999 and will be launched on 3rd November 2017. iPhone X, the future of smartphone, in an all-glass design with a beautiful 5.8-inch Super Retina display, A11 Bionic chip, wireless charging and an improved rear camera with dual optical image stabilization. iPhone X has come up secure new way for customers to unlock, authenticate and pay using Face ID, enabled by the new True Depth camera.
Exciting new features in iPhone X, iPhone8 and 8 Plus:-
Let's discuss how digital transformation can accelerate growth for your business
Apple is driving the technology ahead successfully to mark future trends for others to follow. A combination of Artificial Intelligence, Machine Learning and Augmented Reality have been incorporated to create cutting edge features.
Apple had promised to shrink down its AI systems onto a chip for use with its augmented reality ARKit and other things, and using it with the camera seems a smart choice. Apple has delivered it quite well with its new features making full use of these technologies.
Face ID
Touch ID is replaced with a new Face ID facial recognition feature. It relies on the new True Depth camera system. The touch system has been upgraded and is more responsive than ever. iPhone X comes with a new unlock feature- unlock your phone with your face. Being able to unlock the phone with your face in the dark is amazing.
iPhone X features the new A11 Bionic chip with a special neural engine that helps power Face ID. The best part is Face ID cannot be spoofed by photographs, masks, makeup, and even if you change your actual appearance with a hat or beard or makeup won't prevent Face ID from working. All the processing is completed locally and securely, and the feature will only work when you are eyes are open and you are paying attention and not looking away.
In terms of security, Touch ID has a 1 in 50,000 stat for security. Face ID is also used with Apple Pay and the new side button and in apps that already support Touch ID.
iPhone X also uses facial recognition for Apple's new Animoji feature in Messages. It uses facial tracking to capture your expressive as well as your voice to send animated emoji.
The new ARKit in iPhone X, iPhone 8 and 8 Plus
With ARKit, iOS developers can take advantage of the cameras to create games and apps offering fantastically immersive and fluid experiences that go far beyond the screen. All-New Camera for Better Photos and Video
Apple today showed off a handful of new augmented reality demos to show the efficacy of its new ARKit platform and power of the new camera and A11 Bionic chip on the just-announced iPhone 8 and iPhone X. The demos, ranging from gaming to sports were high fidelity visuals placed dynamically in the real world.
iOS 11 also brings augmented reality to hundreds of millions of iOS devices with a new platform for developers to build apps that let users place virtual content on top of real-world scenes.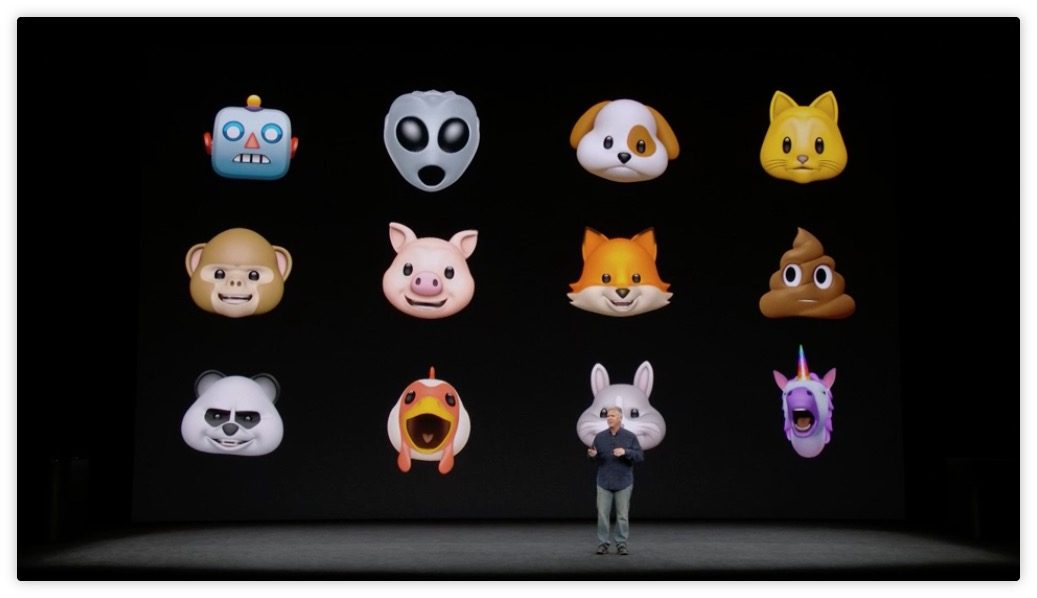 You can make little videos using Animoji- that is some futuristic stuff. Very impressive. ARKit has been upgraded as well, working with some face tracking ability and Snapchat is working with it too. Craig showed off the face tracking and it makes a perfect mask of your face. It does work very well.
Better battery life and wireless charger, Airpower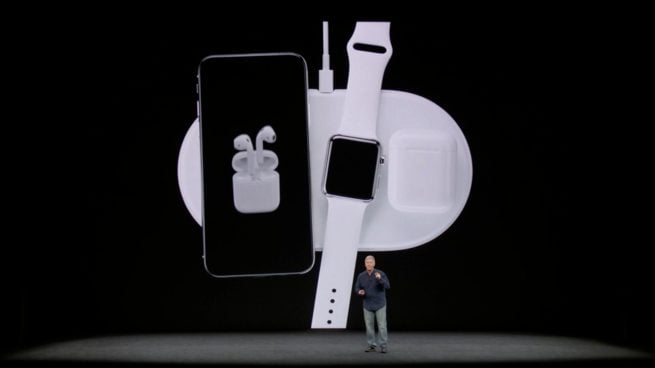 iPhone X comes with a two hour better battery life than the iPhone 7 and it'll also be wireless-charging enabled too. Apple is working on a new mat that allows you to charge the watch, phone and new AirPods wireless charging case on it. It's called AirPower – it's designed to make other improve their products, to make wireless charging better.
True depth front Camera
The True Depth camera on the front can take Portrait Lighting photos – that will enhance and provide impressive effects on selfies. That could be a real winner. This camera is designed to rival the Note 8 – dual cameras, 12MP on each, and optical image stabilisation on both. F/1.8 and f/2.4 on both the normal and telephoto lens
Video looks more immersive – and with multi-tasking, you swipe up and stop and the other apps come in. This phone is very gesture-based as you'd imagine, and go back with a swipe at the bottom.
Other features include:-
Super Retina Display
Apple's first iPhone with an OLED display is finally here, and the Super Retina Display which measures 5.8 inches diagonally, and features a pixel density of 458 ppi with a 1,000,000:1 color ratio. It is a True Tone screen, which means it automatically adjusts its color temperature based on the lighting you are in at any give time.
No Home Button
Apple has replaced the home button's functionality with gestures. For example, you swipe from the bottom which brings you the home screen Or, you can swipe up from the bottom and pause to open the app switcher. Siri can be triggered by pressing the side button twice.
Animoji
The iPhone X's new True Depth camera system also enables a fun new feature called Animoji. There are a dozen different animated emoji to start, and once you send them they mirror your own expressions and movements.
Cameras
The iPhone X has a new dual-lens camera system on the back of the phone and has a dual optical image stabilization. The cameras have 12-megapixel sensors which feature a ton of enhancements to improve color reproduction and reduce noise.
New Portrait Mode
Portrait Mode has been enhanced with a new portrait lighting feature that lets you add lighting to your Portrait Mode shots. Not just the back camera, the True Depth camera also lets you take selfies in Portrait Mode!
Launch dates:
iOS 11 public release date: September 19
iPhone X launch date: November 3. Pre order from 27th October
iPhone 8 and 8 Plus launch date: September 22, pre order from 15th September
Contact Copper Mobile for mobile app development on all platforms using latest technologies and versions.