Thanksgiving is that wonderful time of the year, where you want to reunite with your friends and family. Unfortunately, the ongoing pandemic put an end to all of our travel plans. However, with apps transforming the way we live, we can still do what we like without stepping out of our homes.
Whether you're shopping, cooking some good food, or are glued to the TV binge-watching your favorite shows, apps have become a new tradition this Thanksgiving. According to reports, smartphones and tablets accounted for an even greater share of online retail visits and sales (43% of visits and 26 sales). These results show the extent to which connected devices now influence retail sales and our other daily live operations.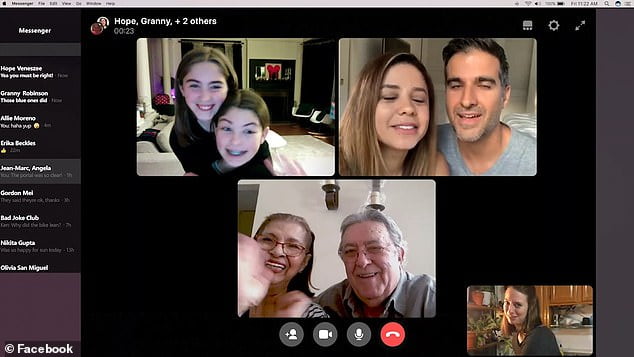 App usage overall spiked by 25% in the US last Thanksgiving and is expected to rise even more this year. The overall app usage pattern over the Thanksgiving weekend demonstrates that smartphones and tablets have become the first truly personal computer and are changing our routines completely.
It may be surprising that TikTok is one of the most downloaded apps of 2020. As of April 2020, the app has been downloaded over 2 billion times worldwide, reported by Sensor Tower. The reason behind this upsurge could be engagement and users trying to entertain themselves.
Moreover, unlike traditionally, it is not only shopping or retail apps that experience an upsurge in their use during Thanksgiving weekends this year. Let's find out the other apps you should be thankful for this Thanksgiving!
Let's discuss how digital transformation can accelerate growth for your business
1. The Media
Thanksgiving marks the onset of the holiday season. And this year, the streaming media services take the opportunity to leverage holiday time by bringing in the latest thanksgiving movies and music playlists. Some of the most popular streaming services include Netflix and Hulu. One characteristic feature of these apps is the regular updates of content to keep the audiences engaged.
2. The Food
A good dinner and an even better dessert can do more wonders than you think. Just in case you've decided to take on preparing dinner this year, we have the perfect app for you. Sidechef is one such app available free of cost on Android and iOS. It's an interactive app that allows you to follow their recipes in real-time, with narrated instructions.
The app helps you find recipes with ingredients in the right amount, thereby preparing your entire shopping list at the grocery store. The hands-free guided voice instructions with a timer feature can help you follow them in real-time!
Another such app is CHOW Thanksgiving Dinner Coach, exclusively available on iOS. The app provides a critical solution for the first-time Thanksgiving dinner planner. It walks you through preparations, step by step directions, and a clear timeline to take you right up to dinnertime.
3. The Drinks
An ideal Thanksgiving dinner is never complete without the perfect glass of wine. And it's completely okay not to know all about what wine to choose. Delectable helps you become well versed in the world of wines. The app is available free of cost on both Android and iOS.
It allows you to take pictures of wine bottles as you shop and respond with the right ratings and descriptions to make better decisions.
4. The Family
COVID-19 is affecting many people's Thanksgiving plans this year. It's going to be more virtual this year. There are so many apps that facilitate a platform for families and friends to connect. Apart from Whatsapp and Facebook, here are some of the top ones we've chosen.
Google Duo is one such app, available free of cost. It's an excellent video chat app from Google that supports video calls for up to 32 people. Several Android users have this app pre-installed, and it's also available on iOS devices.
Another video conferencing app that saw a significant rise in the number of downloads in 2020 is Zoom. The app reported over 300 million daily participants and over 2 million daily downloads in March 2020.
In all, no one could have predicted that some of these apps would be this popular this year. It will be interesting to see how the year ends. Although there's still time for more apps to shine, these are some of the best we've noticed in 2020. The way things are looking right now, we'll have many more apps solving business solutions and engaging audiences this year. In case you're looking for one to grow your business, you must contact our experts. Have a wonderful thanksgiving!