"Success in creating Artificial Intelligence would be the most significant event in human history. Unfortunately, it might also be the last, unless we learn to avoid the risks." -Stephen Hawking, Theoretical Physicist.
There's no doubt that Artificial Intelligence is already morphing how businesses operate. A PwC study predicts that Artificial Intelligence could contribute more than $15 trillion to the global economy between 2017 and 2030. Furthermore, Gartner suggests that 37% of organizations have already adopted Artificial Intelligence into their operations. When it comes to Artificial Intelligence (AI) opportunities in Real Estate, there are many opinions out there.
It shouldn't be surprising that Real Estate has been relatively slower in adopting innovation considering the current technology-driven environment. However, this phenomenon is changing, and the potential of Artificial Intelligence in real estate is gradually being recognized.
Whether it's task automation, mortgage calculation, property analysis, insight generation, or other use cases, Artificial Intelligence is spreading its web through the real estate industry! Artificial Intelligence is a complex field, and it's essential to view Artificial Intelligence objectively and separate science fiction from fact.
This blog covers the scope and growing role of Artificial Intelligence in real estate, how brokers and real estate agents can leverage the technology to expand their business, and the challenges they need to look out for!
Let's discuss how digital transformation can accelerate growth for your business
Growing Role of Artificial Intelligence in Real Estate
According to studies from PwC, Artificial Intelligence is predicted to exceed the global GDP of a 14% boost from 2017 until 2030.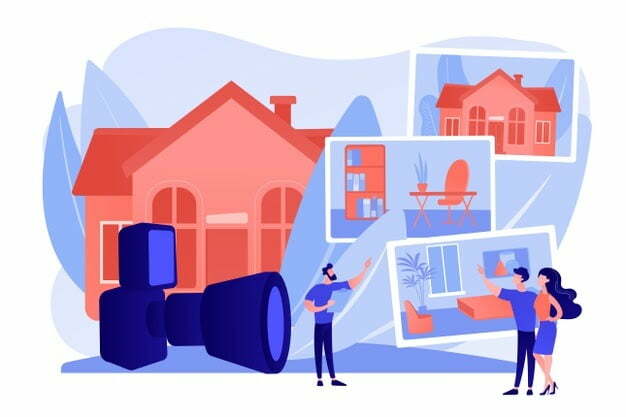 Real estate is all set to leverage Artificial Intelligence to increase productivity, reduce costs and minimize errors. The number of employees engaged in manual tasks that require basic cognitive skills is likely to decline. On the other hand, the number of technology experts will continue to grow as the demand for social and creative skills will increase dramatically.
Companies will undergo a mind-set shift.
Applications of Artificial Intelligence in Real Estate
Here are some of the most diverse ways in which Artificial Intelligence can be used in Real Estate!
1. Automated Valuation Models
Automated valuation models (AVM) estimate the value of a property based on varied factors. AVM algorithms use different combinations of data to evaluate the value of a property, including the age of the property, images, market value, trends, neighborhood, and more. Since the analysis involves a wide variety of sources, AVMs often give a more accurate property valuation than that estimated by a real estate agent.
2. Smart Property Analysis
Artificial Intelligence-infused real estate software makes a faster and more accurate calculation regarding various property aspects. For instance, data like annual sunlight amount, the best time for sunlight during the day, sound disturbance, parking space availability can aid in daily activities.
3. Property Development
Artificial Intelligence is an invaluable asset in the hands of developers and investors interested in a specific property. Artificial Intelligence software can suggest building sites based on city zoning, trends in the industry, current availability, and future local infrastructure with accurate datasets.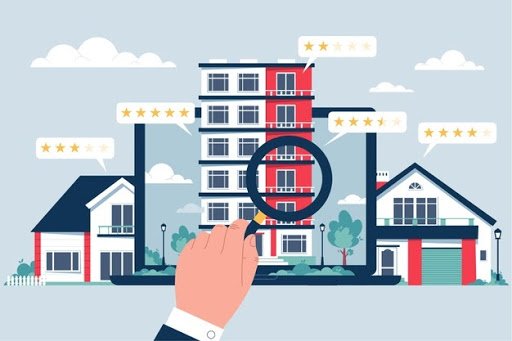 4. Mortgage Calculation
One of the trickiest aspects of real estate is the Mortgage calculation. However, with Artificial Intelligence, real estate agents can complete the process in a streamlined way! Intelligent algorithms can quickly review mortgage applications to screen them for errors/completion status. Moreover, Artificial Intelligence can calculate income, analyze critical documents, and check various income sources accurately.
5. Personalized Property Recommendation
Smart, self-learning algorithms on listing websites gives personalized property recommendations to the customers. Thus, Artificial Intelligence-infused solutions work to redefine marketing activities completely. For instance, by analyzing past purchases, imagery, and messages, Artificial Intelligence can give recommendations to a buyer during the purchase journey.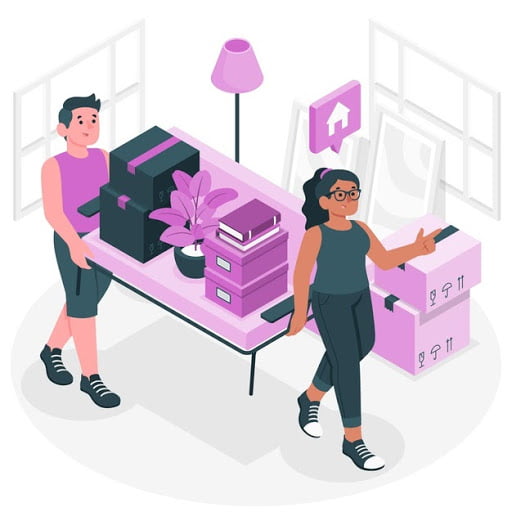 6. Long-term Customer Relationship Management
Artificial Intelligence can help identify/analyze client requirements and thus retain them through Customer Relationship Management (CRM) Systems. These systems can also help agents maintain long-term relationships with their customers. Moreover, they can assist customers during moving, renting, selling, and more.
7. Chatbots to the Rescue
Chatbots collect leads and even give potential homebuyers a virtual tour. Also, by answering common questions 24×7, such as square foot area or lease terms, chatbots let real estate agents focus on more demanding tasks.
8. No More Manual
Reports, legal documents, zonal regulations, requests for proposals, various analyses, or agreements are only a handful of the documents commercial real estate transactions require. Artificial Intelligence-infused tools can review these documents, scan them for any inaccuracies, originality, and inconsistencies (missing signatures, empty fields, invalid characters, etc.)
Dangers and Challenges of Artificial Intelligence
While Artificial Intelligence-enhanced operations are a necessary move forward for growth and increase in sales, it comes with its own set of limitations.
Based on Gartner's studies, the spike in adoption, a 270% increase, can cause a reduction in employment. Furthermore, a 2019 study from Brookings Institute suggests that 25% of all U.S. employment (36 million jobs) is highly susceptible to bear the brunt of automation, leading to a significant decrease in human labor.
But that's not all we should be worrying about!
1. Low- Quality Datasets
Since data is the absolute necessity for Artificial Intelligence, relevant databases are crucial to making better decisions in real estate. Without them, Artificial Intelligence loses credibility and lacks the foundation to formulate insights.
2. Reluctance towards a whole new technology
One of the significant challenges of Artificial Intelligence in real estate is how some real estate agents approach Artificial Intelligence, especially at property evaluation in the real estate sector. One possible reason for the reluctance could be a higher level of error margin when real estate owners used automation valuation models.
"As we move into this world full of invisible algorithms everywhere — is that we have to be very explicit, or have a disclaimer, about what our error rates are like. — Timnit Gebru, Research Scientist, Google Artificial Intelligence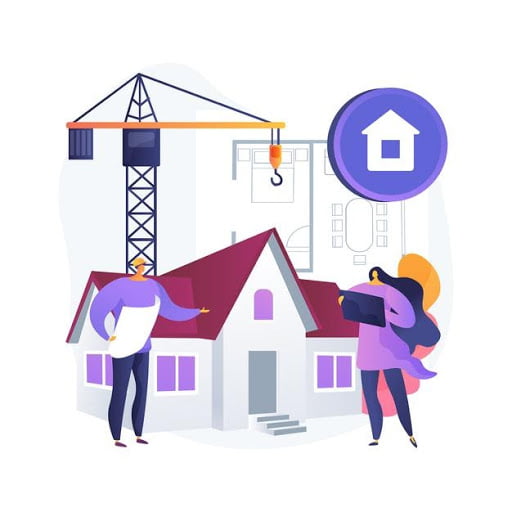 3. Contact Preference
Advanced technology is already taking over multiple applications in real estate, but the distribution of usage is not even close to even. Some buyers prefer dealing with physical agents while buying or selling a property. And thus, we are far from replacing real estate agents with Artificial Intelligence. However, technology can help real estate agents understand and provide better insights into the property, the market, and buyers!
How Can Real Estate Organizations Keep Up?
Here's a four-step strategy plan for real estate organizations to keep up with Artificial Intelligence and new opportunities!
a. Plan and Strategize an overall digital transformation strategy!
b. Access Customer and Operations Data to generate insights into customer behavior.
c. Explore potential partnerships to fuel your organization's growth
d. Pay attention to customer feedback to understand Artificial Intelligence's dynamic environment and adopt technologies in a better way.

To conclude, we can see that the time for digital transformation for the real estate sector is here. Exciting possibilities lay ahead with the widespread adoption of Artificial Intelligence in real estate. Be it by providing customized customer service, automating repetitive tasks, and document management are some of the jobs Artificial Intelligence will take over. A "technology-first" attitude is critical for real estate companies to sustain and enhance their competitive advantage. Contact our experts to learn more about Artificial Intelligence for real estate.