2020 was a challenging yet exciting year for the banking industry. The year of an ongoing pandemic is bought certain dramatic changes in the sector. The banks saw liquidity crisis, low credit demand, and massive defaults. Bankers went through many challenges, and we expect some transformational banking trends made for the industry in the next decade.
Read more: https://www.copperdigital.com/blog/facts-about-banking-mobile-apps/
In a recent interview, Rajkiran Rai, MD, and CEO of Union Bank CMD mention that, we have already hit bottom and that things will be positive from the next decade. We already know that COVID-19 is accelerating demands for advanced technologies and cost-cutting efficiencies. Cloud technologies and AI can help banks weather changes brought by COVID-19 and distinguish their offerings in the long term.
Before the onset of a deadly virus globally, 2020 was predicted to be the year of transformation for the banking industry. The shift towards digitalization reflected a practical need for more efficient operations and increased pressures for banks to boost their equities. Meanwhile, systems like Open Banking (that allow third-party applications to access bank accounts) were already disrupting the industry by splitting the value chain into distribution, manufacturing, and increasing competition from new entrants such as Google, Amazon, Apple, and Facebook.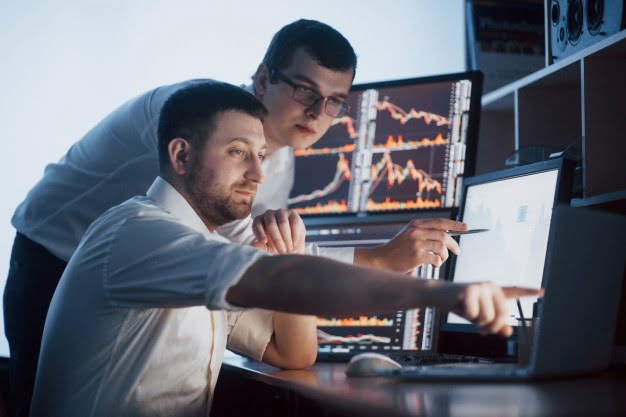 Understanding the changing consumer trends is crucial to understand the fundamentals of banking trends for the next decade. A recent survey by Lightico found that 82% of customers were concerned about visiting their branch in person. Moreover, 63 of those polled were now more willing to try digital applications.
Based on our findings, here are some trends that will shape the future of the banking industry.
1. The Rise Of Big-Tech In the Banking Industry
A large majority of respondents cited new technologies as having the most significant impact in banking over the next five years. This caused a 57% increase from last year's statistics, reflecting the impact of the ongoing crisis. One of the technologies that saw an exponential rise in demand and supply is the Cloud/ Software as a Service (SaaS).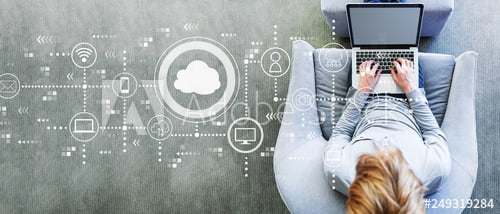 It has low infrastructure costs with an easily adjustable system, offers resilience, scalability, and security. These technologies allowed banks to operate with agility and speed. In three weeks, Atlantic Union Bank in the US used a Cloud-based solution to fund over $1.4 bn in US Government Paycheck Protection Program loans for about 6500 businesses.
2. Artificial Intelligence Will Make Or Break It for the Bankers
Of all advanced technologies, bankers and leaders in the banking industry firmly believe that Artificial Intelligence will be game-changing. They see a varied range of uses for Artificial Intelligence. Everyone from the public to the private sector is trying to develop advanced investment algorithms to strengthen their portfolio management. Developing AI platforms is the focus of technology investments for 33% of executives around the globe.
3. Overhauling of Business Models
A third and pretty exciting trend that emerged from the ongoing pandemic was the change in business models for most banks. More than 80% of consumers and bankers believe that banking will soon become a part of a platform of services. 45% of those are committed to transforming their business models into digital ecosystems.
Over the last decade, technology has brought about a revolution in businesses. Even for the banking sector, services moved out of branches onto the palms of the consumers. With that happening, the entire bank went mobile- allowing consumers to access several critical services from anywhere worldwide.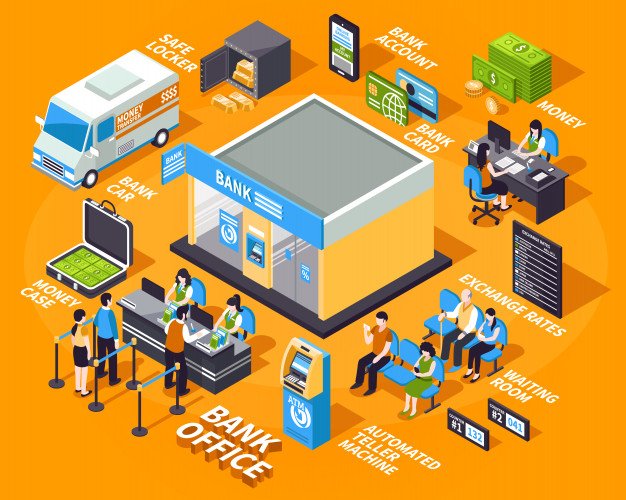 The new ecosystem business model only takes this to a new level. Customers can now interact with the products and services from the banks through mobile apps or websites. These are based on intuitive, self-learning software that allows offerings to enhance and add to customer needs. Such technology morphed the customer experience altogether.
Early success stories include Partners Federal Credit Union- who serve Walt Disney. Partners built an app that offers core banking services, coupons from local merchants, and a portal where users can learn about money management. The app also included a built-in function to include innovative new features like mobile check cashing or image recognition and verification. Partners saw a whopping 20% increase in their remote deposits and a 64% increase in mobile card payments altogether!
All in all, the current environment might not be the best place for humans to survive in, but it is undoubtedly serving as an opportunity for banks to evolve. Pursuing advanced technology and digital ecosystems will be the key to that success, thus ensuring the banking trends to sustain.