If you're here, one of your top concerns must be about making your users' lives easier. Let's start with a simple idea here. Based on Hick's Law, the more choices you present your users with, the longer it takes for them to reach a decision. However cliche and common that sounds, it's very challenging to implement the same while designing your UI interfaces. Some top brands in the world have based their User interface designs based on this law – building the foundation for minimalism as a trend.
As with everything, designers do, UI design principles revolve around the user, making visual elements and the product more user-friendly. They create as streamlined an experience as possible, so people enjoy a site and navigate through it in a breeze. If the interface doesn't allow people to use the website or app easily, they won't use the product, ballooning costs. This blog covers the major aspects of UI/UX design, the best examples of these, and what you can learn from them.
What are the principles of User Interface Designs?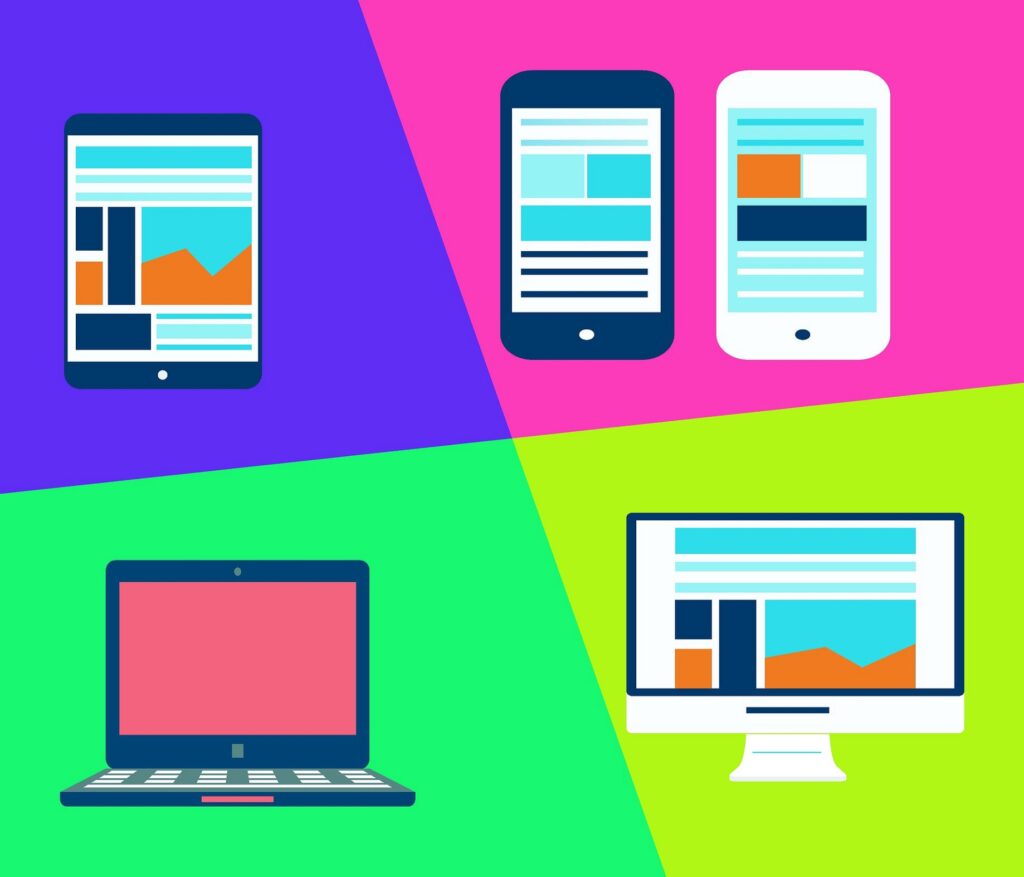 a. Put your users in control of the interface:
Good UIs instill a sense of control in their users. Keeping users in control makes them comfortable; they will learn quickly and gain an immediate sense of mastery. This also means making actions reversible, which makes you forgiving and come back to whatever they were doing in a jiffy.
This would allow users to backtrack their journey/actions and be more carefree with their efforts. We want the users to slow their exploration this way, but we want to make an experience that they will never forget. Consider the diversity in the kinds of users that would use the design in one way or another and make it universally accessible.
b. Make it comfortable to interact with a product:
Your design should be able to converse with your audience well enough, along with doing justice to its purpose.
Let's discuss how digital transformation can accelerate growth for your business
c. Make the user interfaces consistent:
Consistency is the key to designing an ideal interface. Do not include too many colors, fonts, and styles on the website, since that opposes the idea of familiarity. A consistent UI includes using similar design patterns, terminologies, and homogenous menus throughout the design. It helps users have a sense of connection and familiarity with the design, which eventually leads to better conversions.
d. Strive for clarity:
The purpose of the user interface is to allow the user to interact with the website. You need to avoid anything that confuses people or doesn't help them interact.
e. Go with the minimalism approach for actions:
Streamline tasks and activities so that they can be done in as few steps as possible. Each screen should have a single primary focus, and you define that. The key to a good design is to think through what you want to achieve with the design.
f. Make your user interface design invisible to the user:
Never, we repeat, never draw the attention of the user to your user interface. A great UI facilitates people to use the product without friction and not figure out how to interact with the product.
h. Provide useful feedback:
Feedback can be visual, audio (the ding of a new message alert), our sense of touch. Every action should have feedback to indicate whether the action was successful or not. Your design should allow people to navigate the way they want and assist them every step of the way.
7 Best User Interface Designs to Take Inspiration From
1. Awsmd

Awsmd is a data-driven UI/UX design agency that focuses on displaying the mood of its products to stand out. An interesting quote about UI being the soul of a product from their Design Director Anton Mikhaltsov is here:
"If UX is a brain/head of a product, the UI is its soul. User Interface helps a product stand out, creates an emotional connection with users, and helps build relationships. When I work on UI design, I try to facilitate the mood of the product and highlight its specificity. However, I put simplicity above anything else. I believe simplicity, attention to details, balance, and accents are key to delight customers with a visual design."
2. Slack: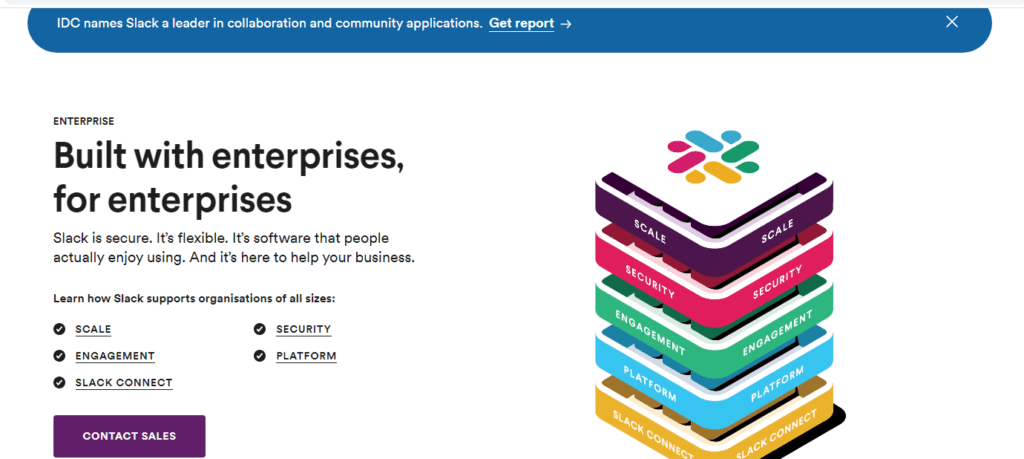 Slack's simple yet effective feedback ensures that users are never clueless about the app's status. If they encounter an issue, an alert will pop up to inform the user of a problem and further steps on what to do. Similarly, whenever users are left waiting cluelessly, Slack uses loaders and update messages to communicate that there is no issue and that the user interface is functioning as it should.
Slack's loaders can also be customized to include messages from teammates, adding a twist to an otherwise dull UI and making waiting as fun as possible.
3. Hello Monday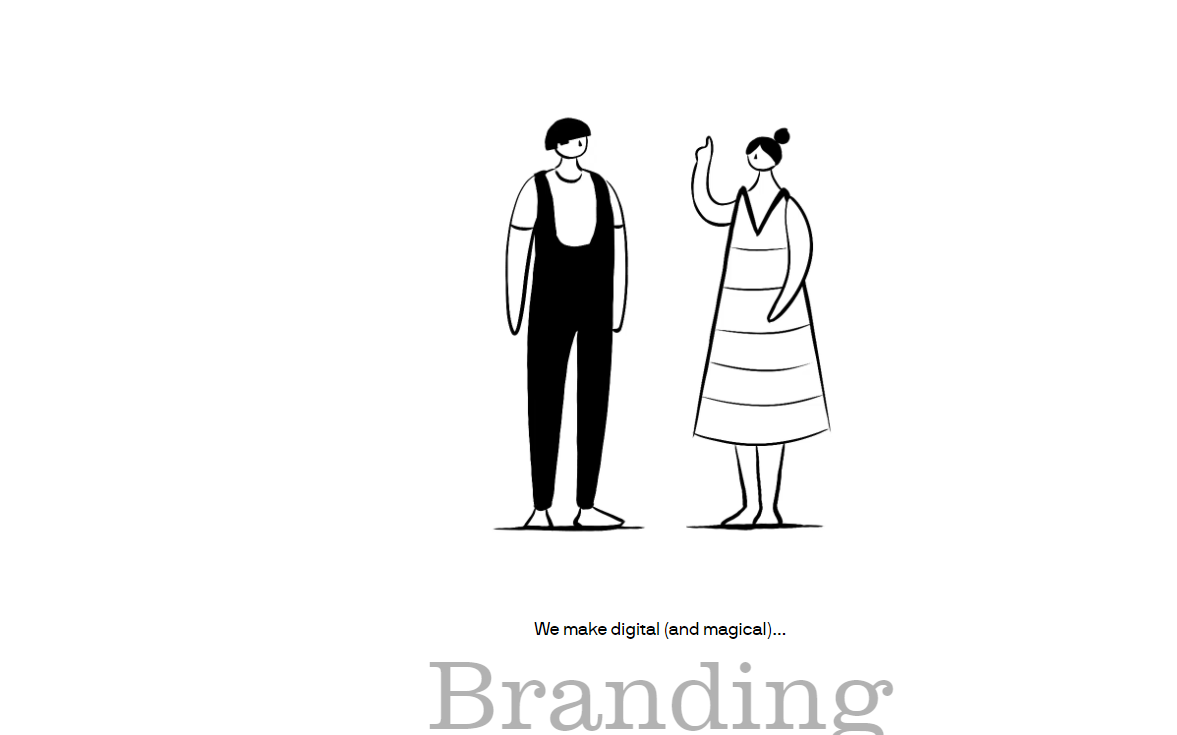 Another great UI to take some inspiration from is from Hello Monday. They have the perfect balance of minimalism, aesthetics, and modernity. The ease with which the designers have implemented and designed the user journey does great justice to their industry. Here, have a look:
4. Spotify: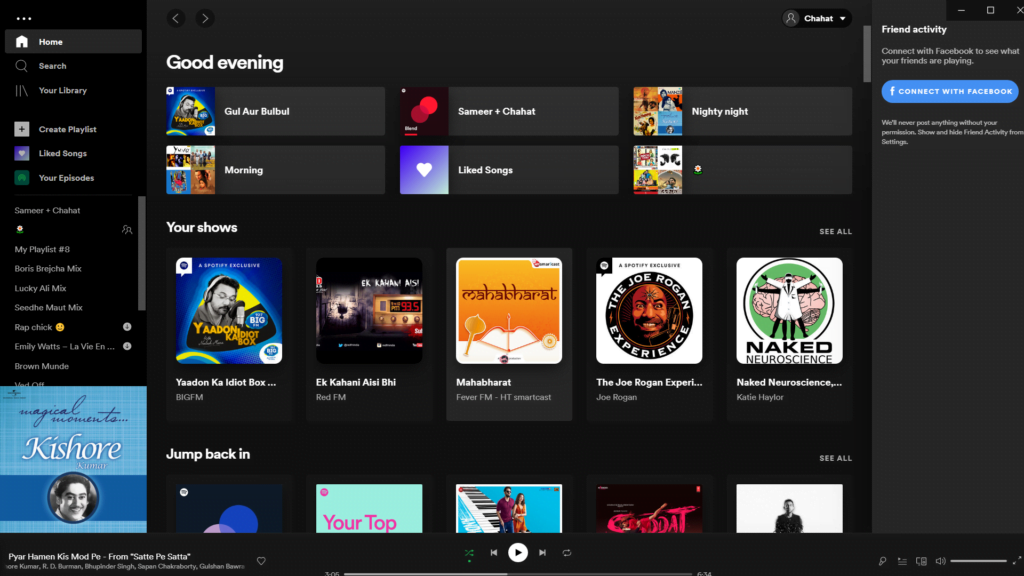 Spotify has been winning streaming wars through its user interface. After its launch in 2008, music streaming was more of a novelty than a battleground today. Only a group of people were interested in such platforms that charged money for streaming music. However, with such a cool User interface, Spotify made history with over 299 million users now (138 million are paying users).
One of the very important aspects that it took advantage of was the dark interface, which was not too popular then; it instantly attracted people and made other apps shift to a dark mode. Then, there is device optimization that Spotify took extra care of. Users could play music among different devices, and that changed the game.
5. Headspace: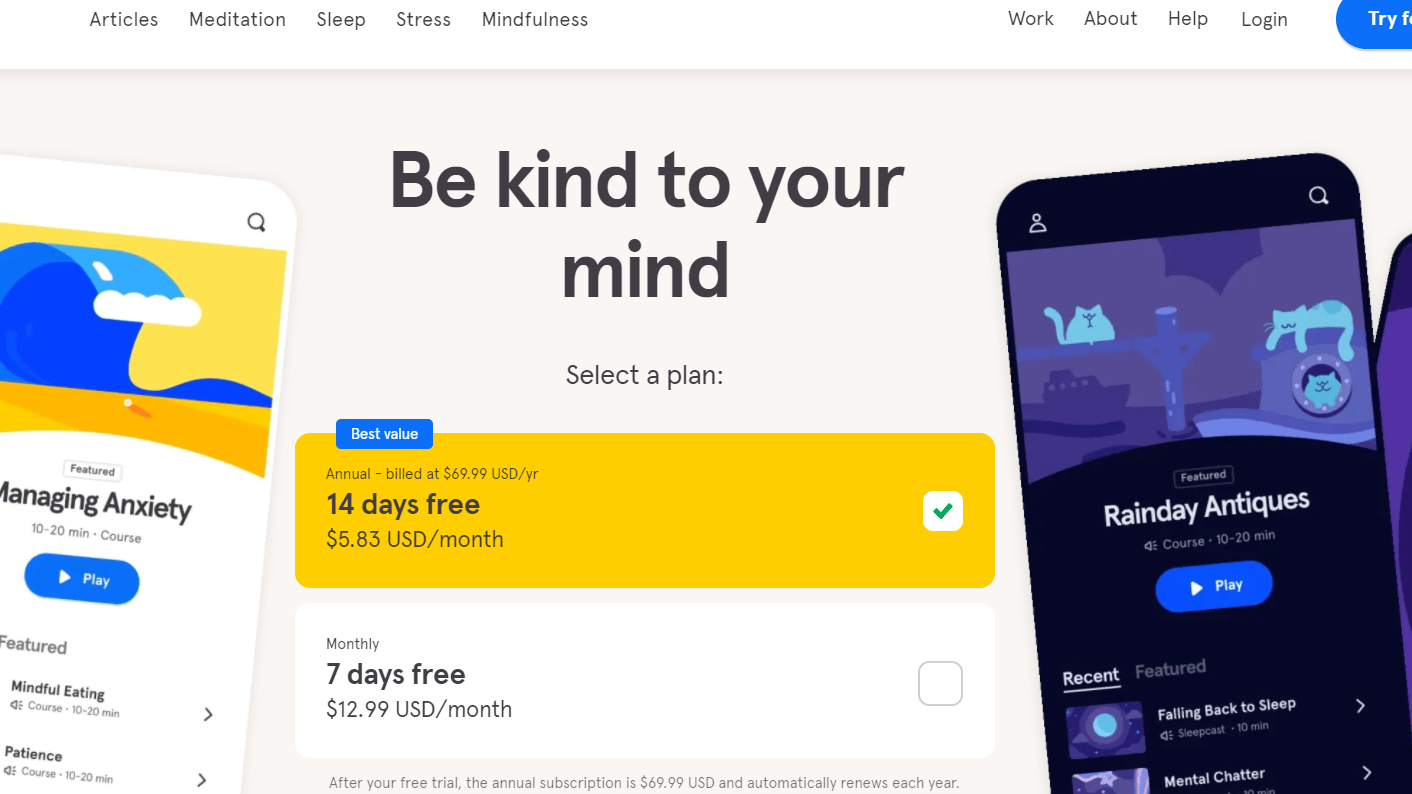 The accessibility options from Headspace are one of the most attractive aspects of their User interface. Users can adapt the sizing, colors, and even the navigating options. With that, they use tools like voice communication, text magnifiers, and even a different background.
6. Notion: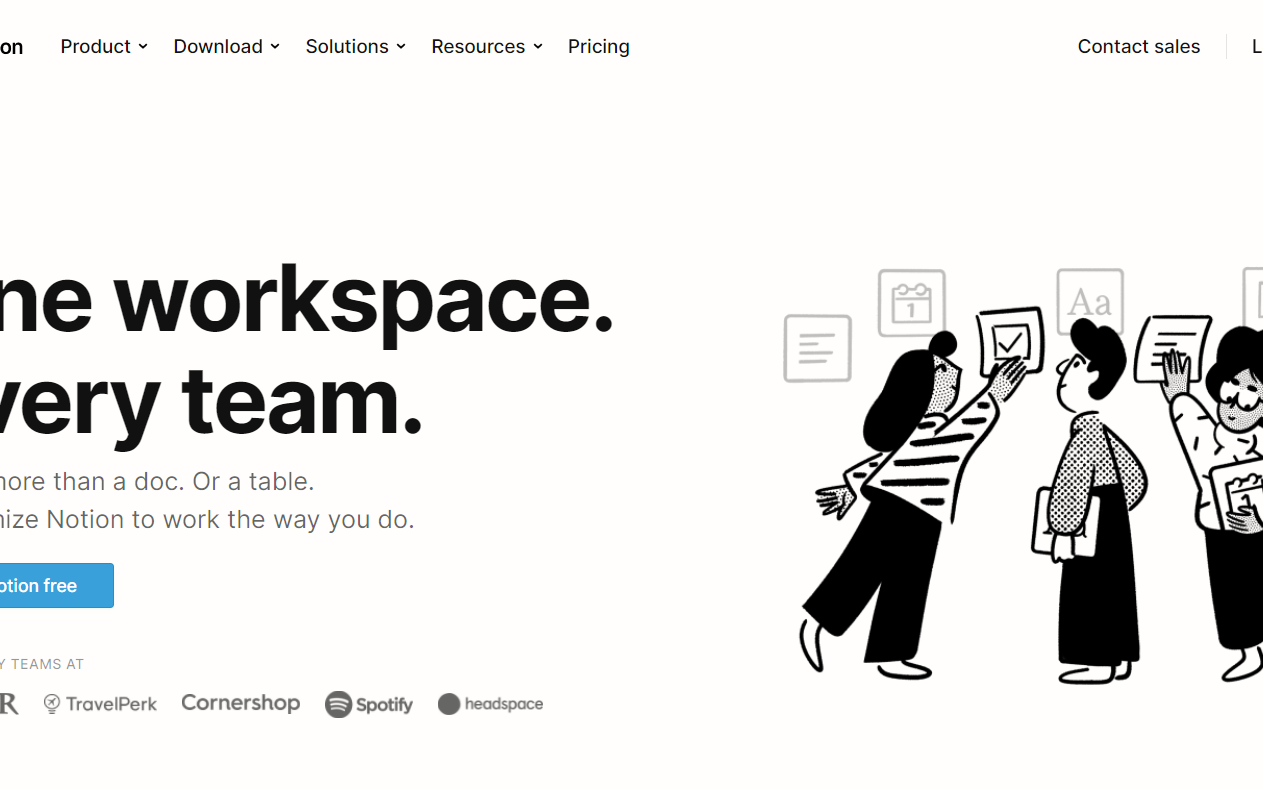 One of the most attractive aspects of Notion's user interface designs is the onboarding option. This is key to user activation being the first point of interaction between a user and a product. Notion's onboarding process begins on a well-structured 'Getting started' page, providing instructions in easy-to-follow steps and a helpful video/blogs for more resources. Notion uses a hands-on approach to onboarding, using their product page to guide users on completing basic tasks—a fast and smart route to both activation and adoption.
7. Drink Half Past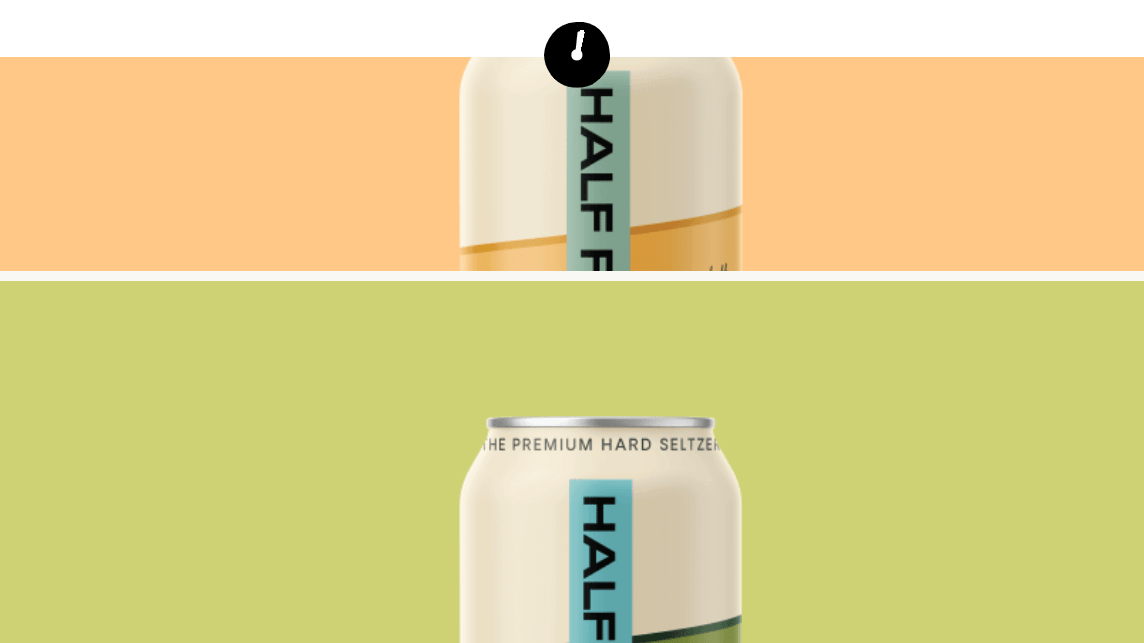 The color gradient system at Drink Half Past is consistent for each drink flavor here reflects the ingredients inside, which directly invites visitors to experience the product before buying. Individual color palettes are used for the homepage, and there is a color match across every block of content for that flavor, maintaining consistency throughout.
Now that some awesome learning examples inspire you, it's time for a change! In case you're looking for such opportunities, you need to get in touch with our experts today.