How are modern E-commerce businesses different from traditional businesses? Well, simply by the way they manage their business. It's well established that a retail business is incomplete without POS software. In fact, POS systems are evolving from the conventional types to EPOS systems.
As per a report from Retail Consulting, 52% of corporate organizations have fully transitioned to cloud-based POS; 40% more are planning to migrate to cloud-based POS. Only 7% of retailers are currently using cloud-based POS, but 28% claim that they plan to adopt cloud-based POS in the future.
At a basic level, an EPOS system records the sum of items a customer buys, processes the number of payments, and modifies your inventory levels to show a sale. There are two kinds of EPOS systems in the retail business. The main difference in their working is how they manage the data:
1. Traditional: A traditional EPOS till system stores data on local servers. The data is only accessible on the premises.
2. Cloud-based: A cloud-based EPOS till system keeps the data online in the cloud, which means it's accessible from multiple devices (such as an iPad) at multiple locations — as long as there's an Internet connection. These types of EPOS till systems are becoming more popular.
Let's discuss how digital transformation can accelerate growth for your business
An ideal POS system workflow looks like the follows:
A customer chooses to buy a product. As the users browse through the store, they can look up prices and inventory availability in the POS system. Finally, when a user is ready to buy, the store associate uses a barcode scanner to add products to their cart.
The EPOS system calculates the total bills of the user. Once these items are selected, the inventory is automatically updated with a sale and an updated list of items. During this step, you can also have applied discount codes and several offers.
Your customer pays the final amount. Customers usually pay via a debit card, a credit card, a digital wallet, or several other means to complete the transaction. There are also ways of doing a split payment, using multiple ways of transaction.
The point-of-sale transaction is finalized. Once the payment goes through, you've officially made a sale. Next, a transaction receipt is either printed or emailed to the customer, and you give customers the products they bought.
Benefits of EPOS for your business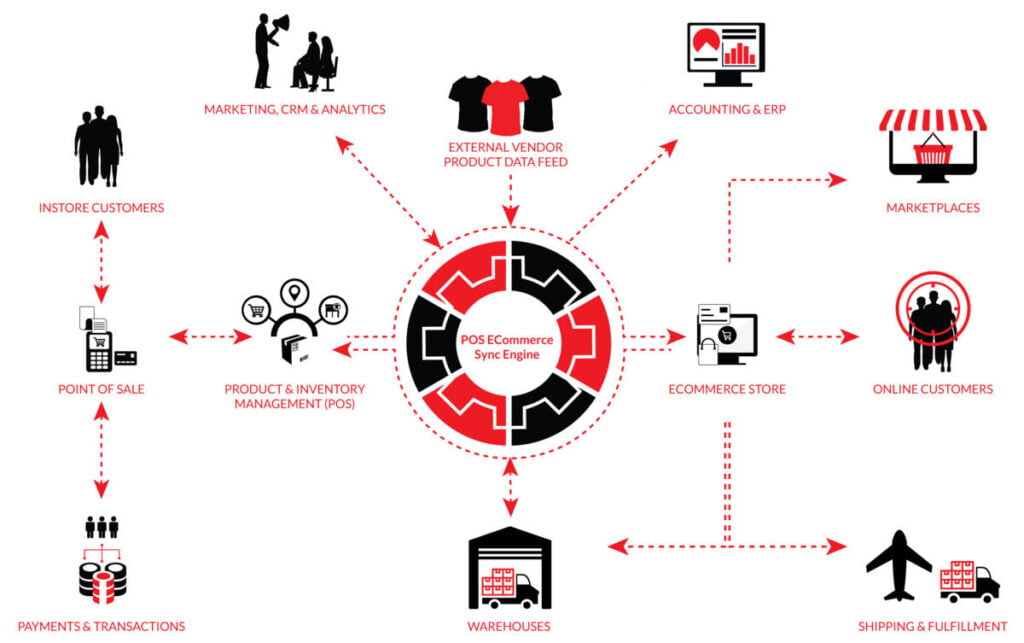 An EPOS can do wonders for your business, especially in the age of digitalization. Here are some of the major benefits you can expect from these systems.
Centralizing your inventory management
Collecting and visualizing sales data in real-time
Building in-depth customer profiles
Accepting payments anywhere
Improving in-store sales
Opening new stores faster
Adapting to changing business needs
Which is the best EPOS system for your business?
Certain EPOS systems are better for small businesses, while others are meant for enterprise customers. Regardless of your aspirations, Shopify POS equips you with the tools and support you need to adapt to commerce as it evolves and achieves your goals.
Most POS systems allow you to integrate with your eCommerce platform by using an API or integration partner. Unfortunately, those integrations don't fully unify your sales channels. After all, you're still using two different tools built by two different companies.
With Shopify, you can start, market, manage, and grow your business everywhere your customers are, from the same powerful platform. That's why we recommend listing your current and future needs to the best of your abilities, testing different systems, and asking potential POS providers questions before making any commitments.
Quick Guide to develop an EPOS for your business
There are some features you may want to consider while developing a retail management system.
1. Quick keys/shortcuts and lookup
These shortcuts within your POS system allow you to fasten the selling process. You should go with a POS that lets you quickly search for products.
2. Multiple payment methods
With the number of virtual payment methods coming up, you need to go beyond the conventional payment methods like cash, debit, and credit cards. Your EPOS should be able to split payments in case the customer wants to choose different modes of transactions.
3. Returns, refunds, and credit features
Ideally, while running an E-commerce store, you should be carefully modifying and running a shopper-friendly renewal policy.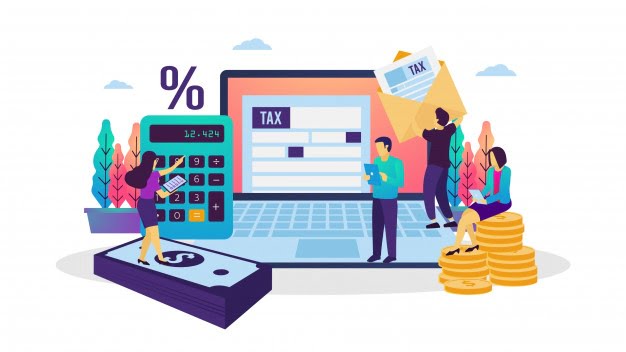 4. User accounts and permissions
Unless you're a single-person operation, chances are you'll have multiple people working your documenting systems. You need an EPOS system that allows you to create a user for each of them to track every sale.
5. Customer-facing display on the rise
A customer-facing display permits a customer to watch their transaction while being rung. These allow customers to have a high level of transparency into the transaction.
6. Bulk product imports
Your EPOS should be able to upload all your products in bulk. This feature would also include different variants of products that you have.
7. Barcodes and other tracking systems
An ideal EPOS should be able to print barcodes to keep track of all your products. That barcode system allows the inventory system to know exactly where a product is in your system.
8. Automatic inventory management
Not only should you use an EPOS that makes counting easier but also allow you to scan digitally. Moreover, it should have a stock transfer system. This feature is essential for a store with more than one physical location. It will make it easy for you to transfer and update items between several stores.
9. Loyalty program and promotions
Look for an EPOS solution with built-in loyalty program software, making it easy for you to get one up and running.
10. Reporting customers and employees efficiently
You need to document everything about your employees- from the best-performing ones to things they need to improve, to report them right. Moreover, your ideal retail management system should give you insights into your best customers and what you can do to engage them.
In all, EPOS systems have come a long way from their initial functions to process and register customer orders to now help customers keep on coming to your stores. Thanks to AI and other innovations, these solutions have truly become an indispensable tool for the modern enterprise, allowing them to gather customer data. In case you are looking for developing such a system, please contact our experts for a free consultation session.