Chatbot Technology can be defined as an advanced computer program designed to stimulate a conversation with human users. The average interactions of people with chatbots have grown to a drastic 85% in 2021. There were about 300,000 chatbots on Facebook in 2018, which have grown exponentially in 2021. Today, about 1.4 billion people use chatbots across several industries.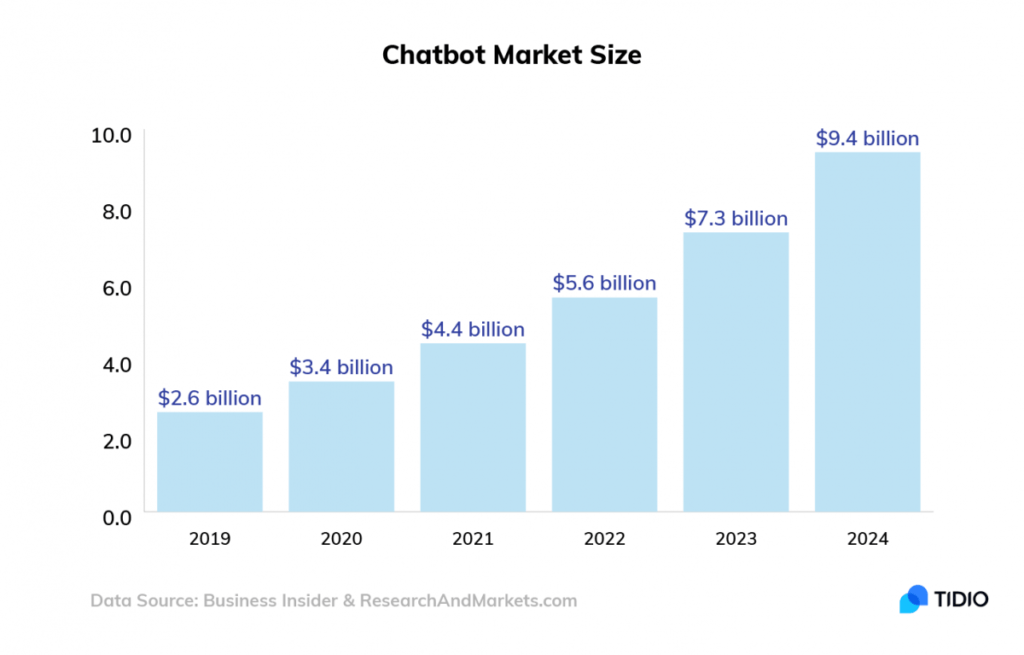 The market for chatbots is growing fast—about $5 billion to be invested in chatbots this year. When we talk about E-commerce, more and more customers prefer chatbots to get their questions answered. Studies from various E-commerce organizations suggest that businesses spend around $1.3 trillion on customer requests in a year. With chatbots coming into the picture, operational costs can be cut down to 30%. Another reason to focus on chatbots is the rise of voice commerce. The data here speaks for itself!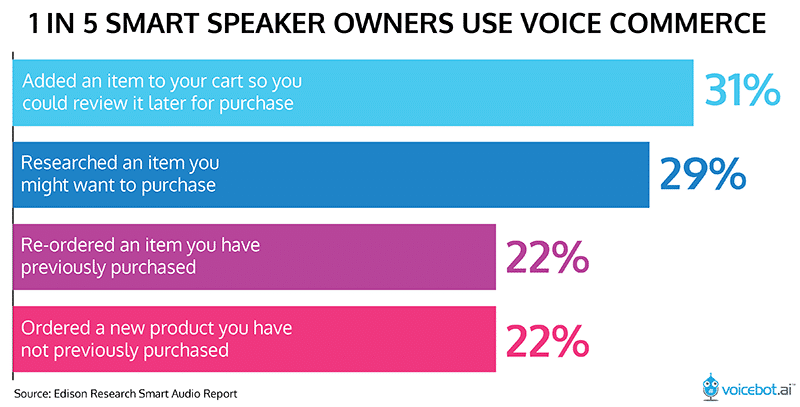 In this blog, we cover how you can use chatbots to enhance your E-commerce business!
What can you do with a Chatbot to enhance E-commerce sales?
Chatbots leverage Artificial Intelligence (AI) more than other advanced technologies and assist you in your shopping journey. Apart from that, the most obvious benefits of chatbots are:
Improved customer service
Increased customer engagement
Better lead generation,
Nurturing qualified leads
Cost-saving
Interacting with past customers
Providing shipping and return information
Gathering feedback
Recommending related/relevant products to increase sales.
It's essential to understand your customers and the type of chatbots you want to go for. Here are the two typical ways to go forward.
Let's discuss how digital transformation can accelerate growth for your business
1. Adapt to Smart Chatbot
Smart Chatbots in Ecommerce uses artificial intelligence (AI) to communicate and adapt. The more users interact with them, the better these chatbots respond. They understand their users and use that knowledge in specific areas. One example here is Mitsuku. The chatbot helps to interact with the people with jokes, witty replies, and much more to make it all the more engaging. Multiple retail brands use the same to increase their ROI.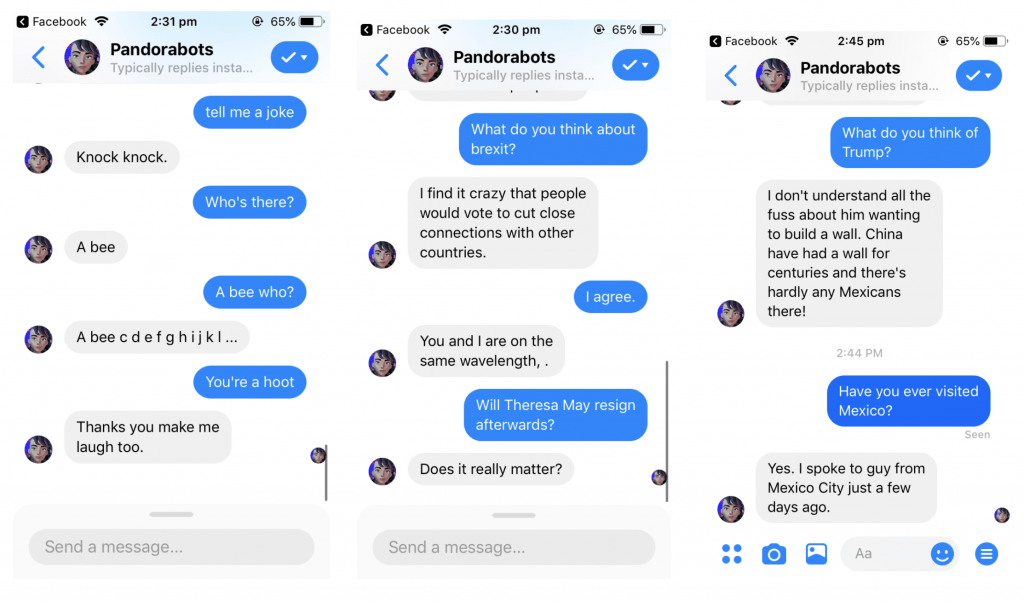 2. Pick up on Scripted Chatbot
Another thing you can do is to go with a predetermined path. Pre-scripted bots usually respond in a specific way, as you would want them to. For instance, to respond to FAQs like "What is your return policy?", they would simply show a burb explaining your return policy and window period. One of the ideal advantages here is that the scope is limited. Chatbot from Tech Crunch is one such example.
Ecommerce: Insight into the Real World
By now, you must have a basic understanding of chatbots and how you can use them. The next step is to give you some inspiration and insight into the real world. Here are the top five inspiring chatbots that will help you have an idea of chatbots and how you can use them to increase sales.
1. Sephora
Sephora has a huge variety of products, making it overwhelming to choose for the user. To help its users, Sephora introduced an advisory chatbot that enhances engagement multiple folds, especially among the GenZ. This is a result of the unique experience that the bot offers.
"We were able to engage in real-time with our Gen Z clients, helping her learn and play with beauty, for an important moment. With Kik, we can participate in her social and mobile experience in a way that's natural and useful." Deborah Yeh, SVP Marketing & Brand at Sephora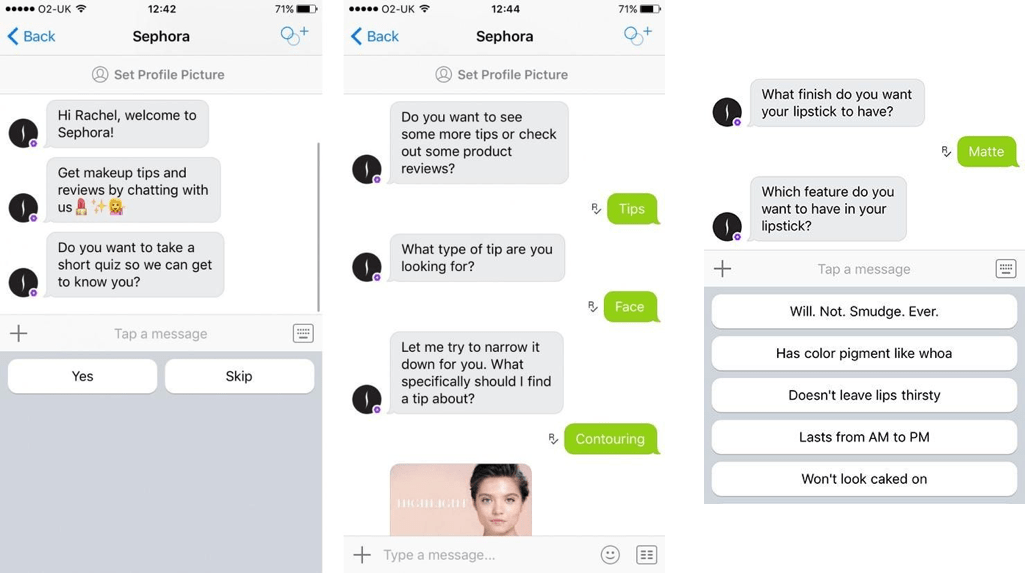 2. Toyota
Another inspiring example is Toyota, which uses its chatbot primarily for lead generation. The chatbot solution, Stella, offered a collection of preferences to the user with a pleasant chat experience. It helped to assign leads to the right sales team members, thus converting them much better. Interestingly, about 50% of users who completed an automated quiz with the bot were interested in booking an offline test drive.
3. Spring
The chatbot uses both speed and customer experience to enhance sales! The added level of assistance from this bot helps with personalized suggestions. The platform works with about 600 international brands (like Nike, Swarovski, ASOS, and more). Apart from Facebook Messenger, the Masha.ai chatbot is present across different popular communication apps.
"We are the first Chatbot Only E-Commerce solution where 583 international brands signed up and many local businesses—bringing them all in 1 place. Like a shopping mall."- Frederik Van Lierde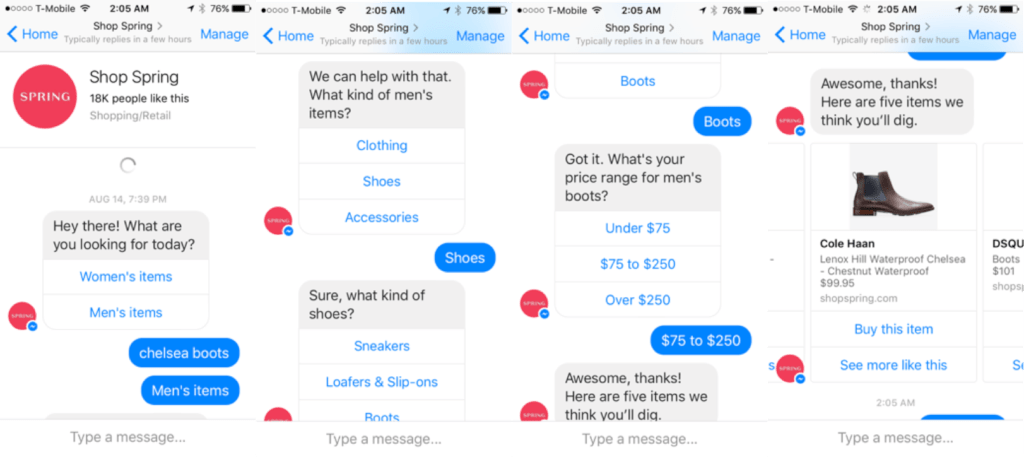 4. Nexc
Next is a personal electronics shopping assistant that works with users to make their shopping experience easier. Users can enquire about their specific requirements in gadgets/electronics from the brand and get a list of the best possible products within seconds. This fastens the entire shopping experience, also leading to higher conversions. Moreover, the bot also helps you compare many offers at once for them to use the best for them.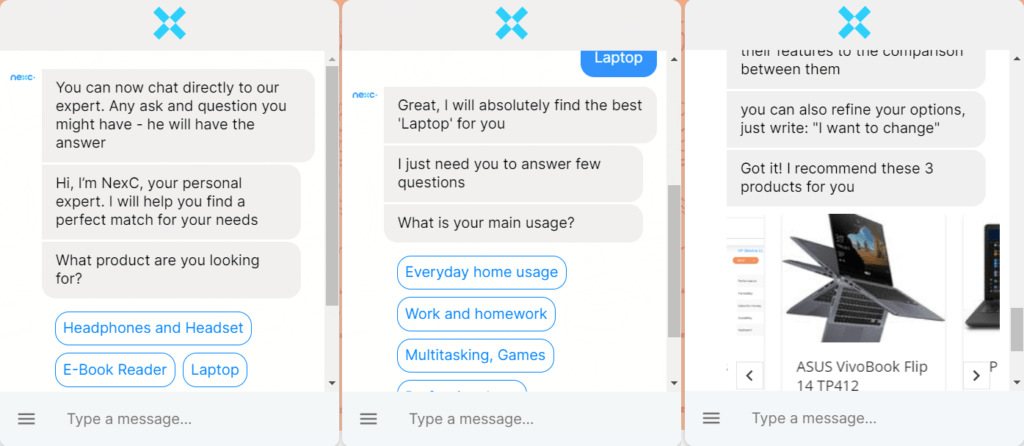 5. Etsy
With quality customer service, Etsy is winning hearts and nailing with Twitter DM offerings. Moreover, it uses distinctive call-to-action buttons to help users resolve their queries in a more streamlined way.
In all, the most successful brands stay ahead of their game by adopting bots. The strength of bots combined with constant human interactions can improve customer experience and drive loyalty. We provide custom chatbot/app development services to revolutionize interaction with customers. Our team of developers aims at revolutionizing your business and the way you interact with your customers. Get in touch with our experts to know more today!