New-age technologies are morphing the way Real Estate works. Developing innovative solutions is accelerating growth in the industry as a whole and contributing to enhancing productivity. One such technology is Cloud Computing. This blog covers how Cloud has emerged as a preferable solution for the Real Estate Industry's critical aspects.
In recent years, Cloud has emerged as a potential solution to Corporate real estate's (CRE) data needs regarding accessibility, data risk management, and controls. With robust authentication protocols, strict user access controls, built-in solid encryption, and centralized databases, cloud platforms have the requisite security features to handle Commercial Real Estate firms' distinct needs.
In our experience with hundreds of Real Estate customers, we see these challenges firsthand. While it can be challenging to address these challenges, we've been able to help companies manage them and position themselves for the future.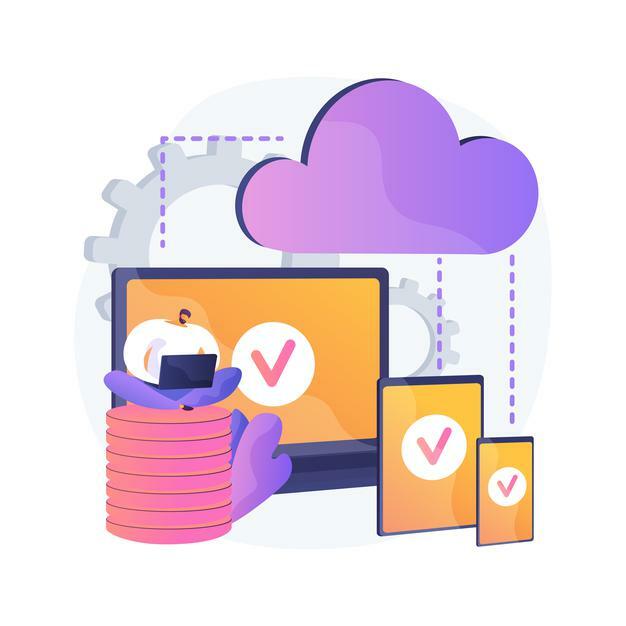 Decoding Cloud for Real Estate: Opportunities and Threats
Here are a few opportunities that real estate can find with Cloud:
1. Lower Operational Costs
Let's discuss how digital transformation can accelerate growth for your business
The Cloud has a nature of upscaling. Since real estate is highly competitive, spending fewer matters. Going into Cloud means storing business data and documentation in one server. With that, there won't be any need to hire an in-house team to manage hardware storage, thus saving money. Also, there won't be any need to invest in new and upgraded hardware.
2. Enhanced Reliability
Cloud enhances user experience by having information readily available. As real estate professionals are always on the move and work is rarely limited to the office, Cloud allows them to manage the business from any location, even overseas. Agents can do all the critical documentation and accounting via the Cloud, ensuring that no paperwork is missed.
3. Sales and Marketing Management
Real estate professionals can easily track their marketing strategies and access them on Cloud. With cloud marketing services, Real estate agents can view real-time insights and thus gain new clients. The information can also help build connections between the marketing team and sales team, enabling them to improve business strategy together.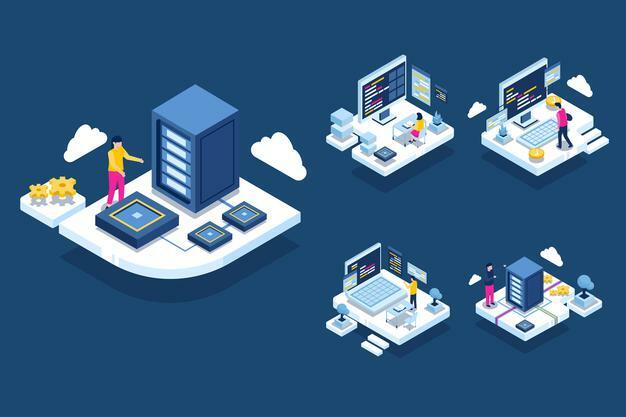 Let's look at the threats/challenges that the industry faces when moving to the Cloud:
Data Security
Security has always been a significant concern for people around the globe. Most businesses are having second thoughts about putting their data online because of cybersecurity issues. Sensitive information such as customer's information, prices of deals, customer's ID, social security number, etc., are all publically available. And hence, data security is a critical aspect of Real Estate. With Cloud, sensitive data is secured through added data encryption.
2. "One Size Fits All."
Ideally, systems are created based on the specific needs of a real estate business. Fortunately, Cloud helps facilitate sophisticated and more customized designs compared to what we had before. Customers can choose fromamong various services and get a tailor-made solution for their business challenges. The challenge here is to identify the services that serve your company best.
3. Dependency on a network
High-speed internet access enhances real estate agents' experiences accessing computer application services and data processing for Cloud users. However, in adverse cases, when the internet connection is poor and/, or there are network interruptions, it leads to unproductivity. For instance, a real estate agent is in a remote location and needs to access real-time to the Cloud. The network interruptions may impact his or her work negatively.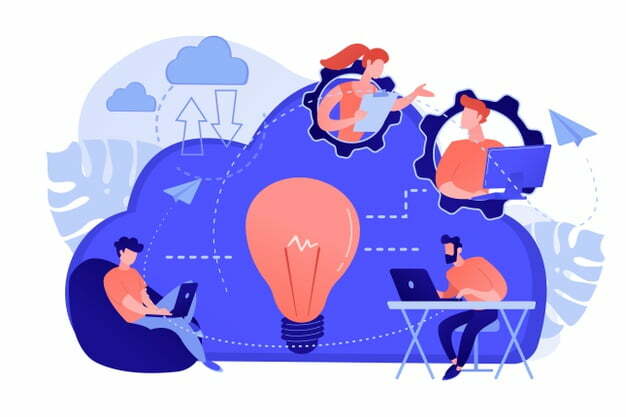 As cloud computing is evolving, all businesses, including real estate, realize how essential it is to move to Cloud. Moving to Cloud is usually done in stages. Starting with communication, collaboration- moving to operational steps. Real estate needs to involve professionals with a strategic approach to manage and reduce the potential risks and costly implementation process. Plus, since customers expect reliable details and up-to-date information, the industry can surely benefit from what Cloud offers. Contact our experts to leverage Cloud for your Real Estate business too!