The concept of contact tracing applications emerged as one of the primary technologies that help us fight against the pandemic. However, data privacy has become a primary concern with the rising adoption of these apps across the global healthcare industry. This could, in turn, be counterproductive since it would complicate the process of identifying who's exposed to the disease and who's not.
"Time to look deeper into COVID-19 contact-tracing apps," wrote Adam Kucharski, Luca Ferretti, Chris Wyman, Christophe Fraser, and other influential researchers in a recent article on the Nature Medicine website February 2021.
Stringent evaluation and measure are needed to develop contact-tracing apps into an accepted and ethical tool for future outbreaks of other infectious diseases.
This raises a lot of questions like:
How do contact tracing apps work?
Why is data privacy a rising issue?
How do companies ensure that consumer data is safe?
We have attempted to resolve most of such queries in this blog and more.
Let's discuss how digital transformation can accelerate growth for your business
How do contact tracing apps work?
A typical contact tracing app works by installing the app on the person's phone, with its Bluetooth being on. Now, two users with the same app tend to exchange a unique identifier via Bluetooth when they reach proximity. This number is stored in the centralized database or their phones themselves.
If a person is COVID-19 positive, their mobile collects details of his traces so far. Subsequently, those individuals are warned as soon as possible. The key to the effectiveness of these apps lies in timely exposure notifications and accurate contact tracing information.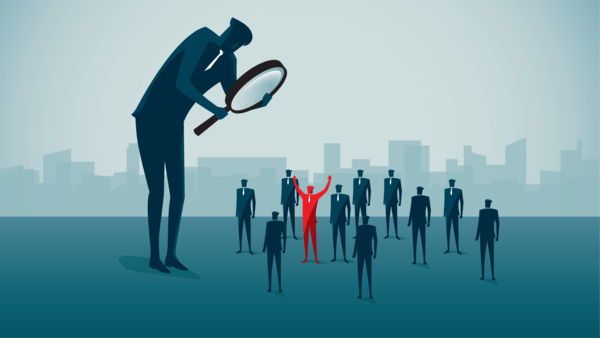 It is claimed that for better results, users' personal information, such as movements, details of the persons the suspected user contacted, etc., have to be disclosed. However, storing any personal data of the individual without their consent brews privacy.
By analyzing a lack of transparency and privacy concerns in contact tracing applications, multiple studies are being conducted on the applications that governments and healthcare authorities have released.
– What is data collection?
Several E.U. countries have worked on applications based on geolocation, such as Coronamadrid and StopCovid19 in Spain. In contrast, others are based on the Bluetooth technology known as a 'digital handshake,' such as Stopp-Corona-App in Austria, ProteGo in Poland, or an app developed by the National Health Service in the U.K.
The Apple/Google ENS enables interoperability between Android and iOS devices and allows tracking using Bluetooth technology of 'contact events' between devices. Apple/Google have stated that only apps designated by public health authorities will have access to this framework, and such apps must meet specific criteria around privacy, security, and data control.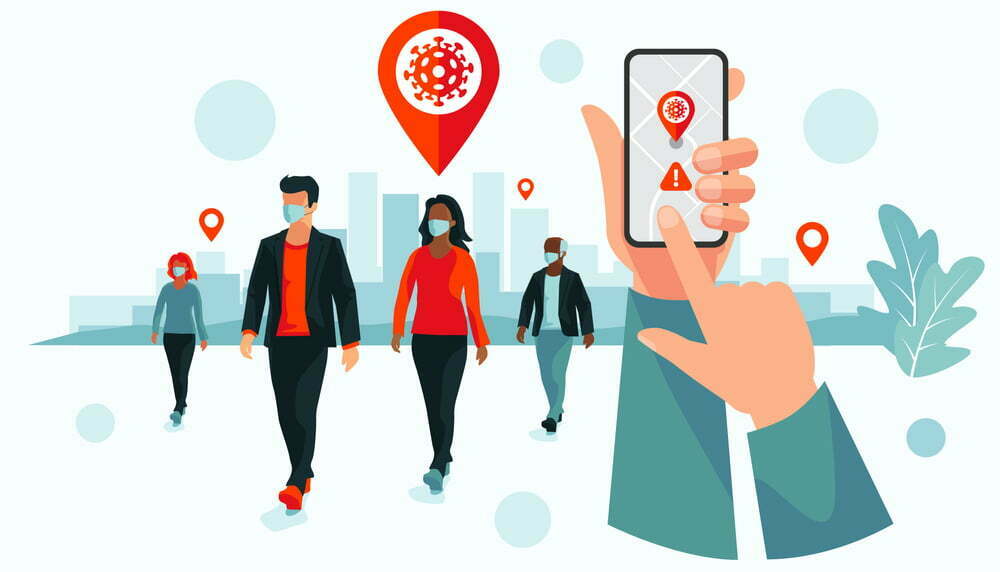 – Why is data privacy a rising issue?
Based on multiple studies done by Nature and other elite publications, only a minimal percentage of applications follow the anonymous data trend. Other than these, most contact tracing apps worked on the criteria, including explicit user consent, voluntary use, and anonymization techniques. The least often implemented standards were information about personal data breaches and data gathered from children.
A recent survey from the Pew Research Center states that half of U.S. adults weren't comfortable sharing location and other personal data from their cellphones, and 4 in 10 are not confident public health organizations to keep their records safe from hackers or unauthorized users.
"Many people feel contact tracing is disproportionate to the risk and therefore doesn't adapt to the level where it can be effective," Bart Willemsen, a Gartner vice president and analyst who focuses on privacy and risk management. says. He further adds that the risk of data privacy and breaches may run deeper.
– Ensuring that the customer data is safe
Robust security measures like end-to-end data encryption, randomization of identifiers, and data retention on the mobile device must remain a top priority for app developers involved in contact-tracing tools. Those functions are also critical to combatting "fallacy of privacy" concerns that prevent people from providing detailed personal information that could profoundly impact their social movements, says Dr. Saif Abed, a London-based cybersecurity expert.
Like other mobile apps, it's essential to build an app that does not breach consumer data. Instead, developers and healthcare organizations must focus on data privacy as one of their top deliverables while thinking of an app. This information may include location data, photos, push notifications, and other sensitive functionalities.
To know more about building efficient apps, feel free to contact our experts for a free consultation session today.