We're honored to be recognized as Best Places to Work 2022: Dallas Metropolitan Area by Comparably, a leading workplace culture site. Copper Mobile is featured among the top 20 companies and selected out of more than 70,000 companies across the USA.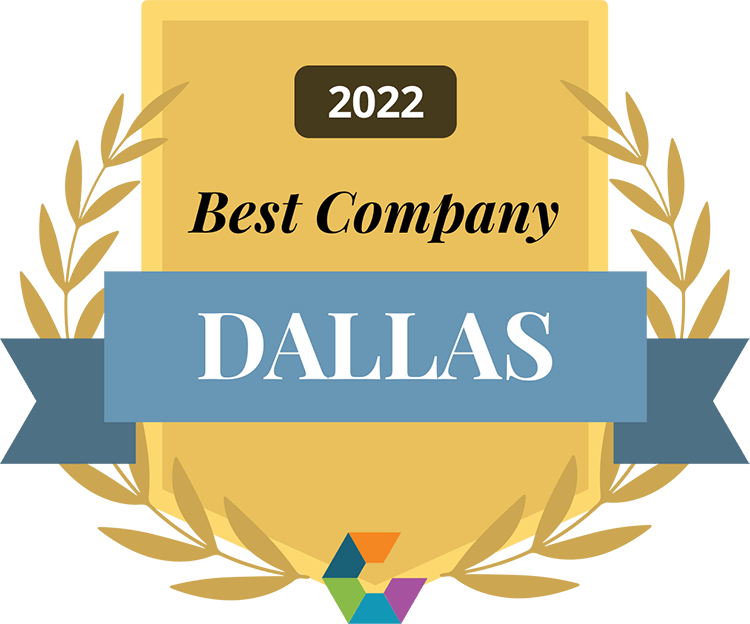 Comparably's Best Places to Work in Dallas Metropolitan Area 2022 list is derived from sentiment ratings provided by employees in Dallas Metropolitan Area who anonymously rated their employers on Comparably.com. Ratings are derived from current employees who provided anonymous feedback on Comparably.com over the past 12 months. Nearly 20 different workplace culture categories were measured, from compensation, leadership, and work-life balance to professional development opportunities and perks and benefits. All ratings were given during the COVID-19 pandemic (March 2021 through March 2022), making this list especially relevant for job seekers looking for a great place to work.
"As the fastest growing digital transformation company, We place Trust, Teamwork, Training, and Transparency at the core of what we stand for. Copper Mobile always believes that a strong culture is integral to building a highly motivated Team that outperforms itself by providing stability, brand loyalty, improving quality, higher NPS, enhancing process compliance, and sustainable business growth. Getting honored with the Best Place to Work in Dallas 2022 is a testament to that!" 
-Rupak Lohit, Co-Founder & CEO, CopperMobile.
This isn't the first time Copper Mobile has been recognized for its outstanding company culture. Copper Mobile was named to Inc. magazine's annual list of Fastest Growing Company in 2021, Top Hundred Place to Work by Dallas Morning News, and Best Companies for Women 2020 by Comparably.
Let's discuss how digital transformation can accelerate growth for your business
Methodology
This list is derived from employee sentiment ratings who anonymously rated their employers on Comparably.com during a 12-month period (March 14, 2021, through March 14, 2022).
Winners were determined based on employee feedback to a combination of workplace culture questions in nearly 20 categories, including compensation, leadership, and professional development opportunities to work-life balance, perks, and benefits. Questions were asked in a variety of data-driven formats – in yes/no, true/false, 1-10 scale, multiple choice – providing an accurate and comprehensive look at what it's like to work at companies.
The answer to each question was given a numerical score and then compared to companies of similar size. For fairness and statistical significance, additional weight was given to companies with more participation from their employee base.
There were no fees or costs associated with participating, nor was nomination required. The final data set was compiled from thousands of ratings on Large and SMB companies in the region. To qualify, Large companies (more than 500 employees) must have met a minimum of 75 employee participants, and SMB companies need 25 employee participants.
About Copper Mobile:
Copper Mobile is a leading digital transformation company with experience of over 11 years. With a portfolio of over 500 clients and developing 900+ business applications, we help companies solve their business challenges with cutting-edge mobile and web solutions. Specializing in turnkey engagements, the company has developed a proprietary methodology that sets a new standard in technology innovation, solutions, and delivery.
We have created success stories with our competence across several verticals, such as Healthcare, Transportation/Logistics, MRO, Manufacturing, Automotives, E-commerce, Utilities, Wellness, Entertainment, Telecom, Energy, Education, and Finance.
From being adept in mobile and web solutions for more than a decade, we're transforming industries with innovative offerings like IoT, AR/VR, AI/ML, SMAC, etc. Businesses count on Copper Mobile for its focus and excellence in strategy, design, development, quality assurance, production support, and project management.
Want to build a career without boundaries, doing work that matters with work-life balance and flexibility? Check out our career page for the recent openings, and get in touch today.