The advent of E-commerce trends complementing digitalism has transformed society's course by a generous margin in the last few decades. Out of all the services that technology has showered us with, E-commerce remains the most essential and broad aspect. It includes drastic transitions that play a pivotal role in business growth and revenue generation.
The majority of global businesses have had tremendous outreach with E-commerce apps/web development. Estimates by various researchers say that more than half of all retail sales involve an online component. Direct internet purchases in 2020 were more than 18 percent of all retail sales, and that percentage is bound to grow. The primary reason for the change in trends is the economics of shopping. Customers save their time, money, and resources while shopping online. Hence, there is an unsaid demand for newer technologies to ease the user shopping experience even further.
In this blog, we cover the latest E-commerce trends (both technological and behavioral) for you to stay ahead of your competitors.
Mobile Shopping Accelerating New Ventures
The biggest strength of E-commerce lies in the mobility of buying and selling. Estimates state that by the end of 2022, 73% of E-commerce sales would take place on a mobile device.
It makes E-commerce apps functionally responsive, thereby turning them into a significant aspect to focus on. For instance, giants such as Amazon and Etsy have revolutionized the E-commerce experience on mobile devices, making it easier for them to shop.
Based on a KPMG report, a time for transformation and thinking for the future states that the COVID-19 situation while presenting challenges is "a time for SMEs to change business models for a sustainable future fundamentally." The report adds that COVID-19 has demonstrated that adapting to digitization isn't a luxury but a necessity. Technology is critical to operating during these times but requires significant focus and attention post-COVID-19 if businesses remain competitive and resilient in the 'new normal.'
Flexible Payment Platforms
Including different payment options in an E-commerce site gives organizations a competitive edge. It provides customers a room to choose between multiple payment methods based on their individual preferences. For instance, a customer has immediately driven away if he/she does not find their preferred way to pay! Moreover, it hinders a business's conversion rates.
E-commerce giants in the past years, be it Amazon or eBay, have the most secure payment options, thus exceedingly high customer loyalty.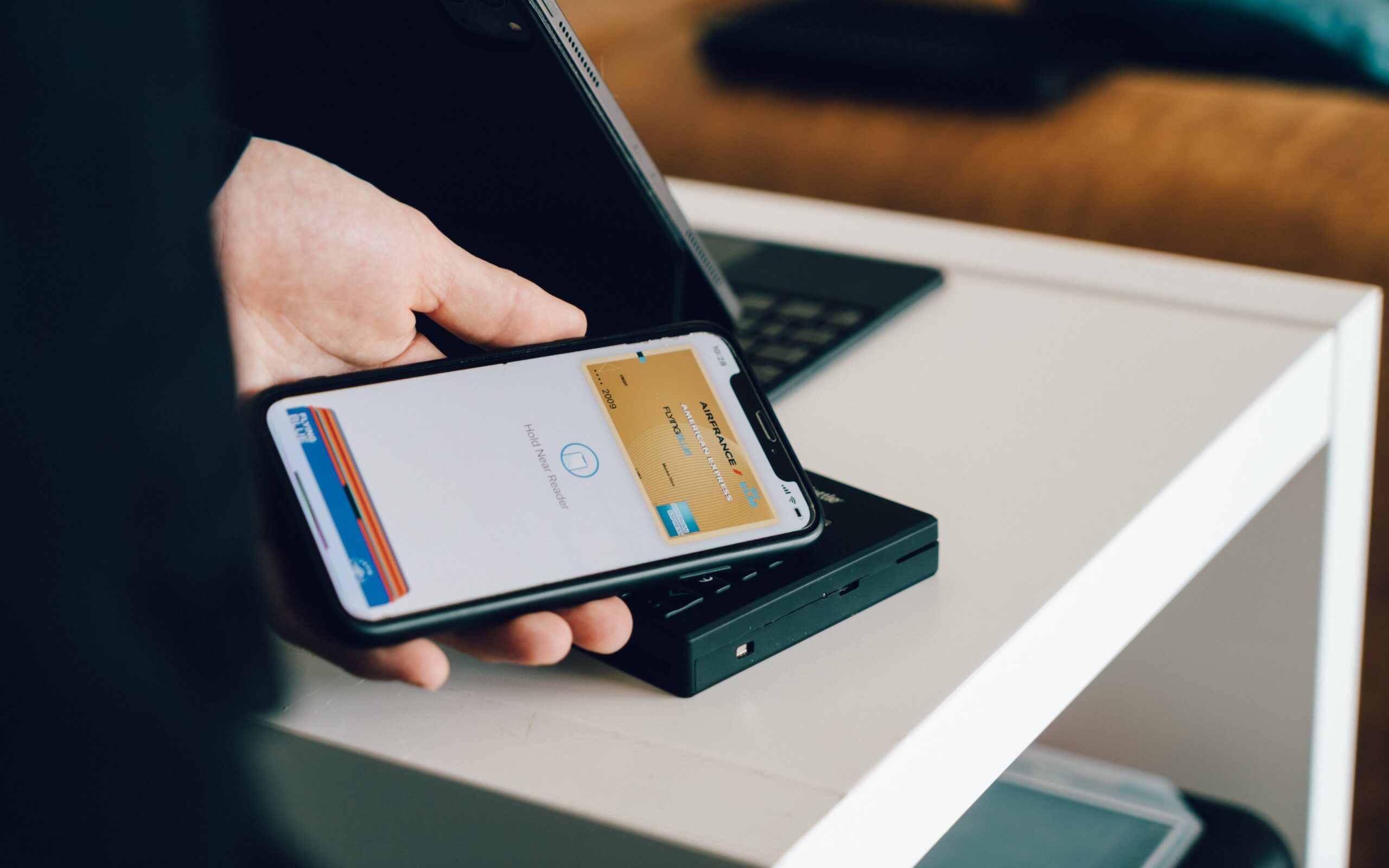 Customer Loyalty is The Key
Customer loyalty is the most overlooked aspect of any E-commerce business. An innovative yet modern way to enhance that is through Subscriptions! It leaves customers craving for more information and thereby enhances regular revisits. Over the years, emerging E-commerce companies use profitable or free shipping as their most significant selling points. Somehow, free shipping remains an evergreen trend for E-commerce businesses to prosper.
David Zimmerman, Director of E-commerce solutions, Kensium, predicts that "more companies will offer subscription offers or monthly payment options for different purchases" in the coming year.
Augmented Reality is a New Reality
Another extravagant trend in E-commerce is Augmented Reality. It improvises the customer experience by making it more interactive and preference-based. Based on reports from Statista, the A.R. market is estimated to grow over $18 billion in the U.S. alone. Moreover, 35% of consumers in the U.S. claim that they would buy more from an app that helps them in their shopping journey!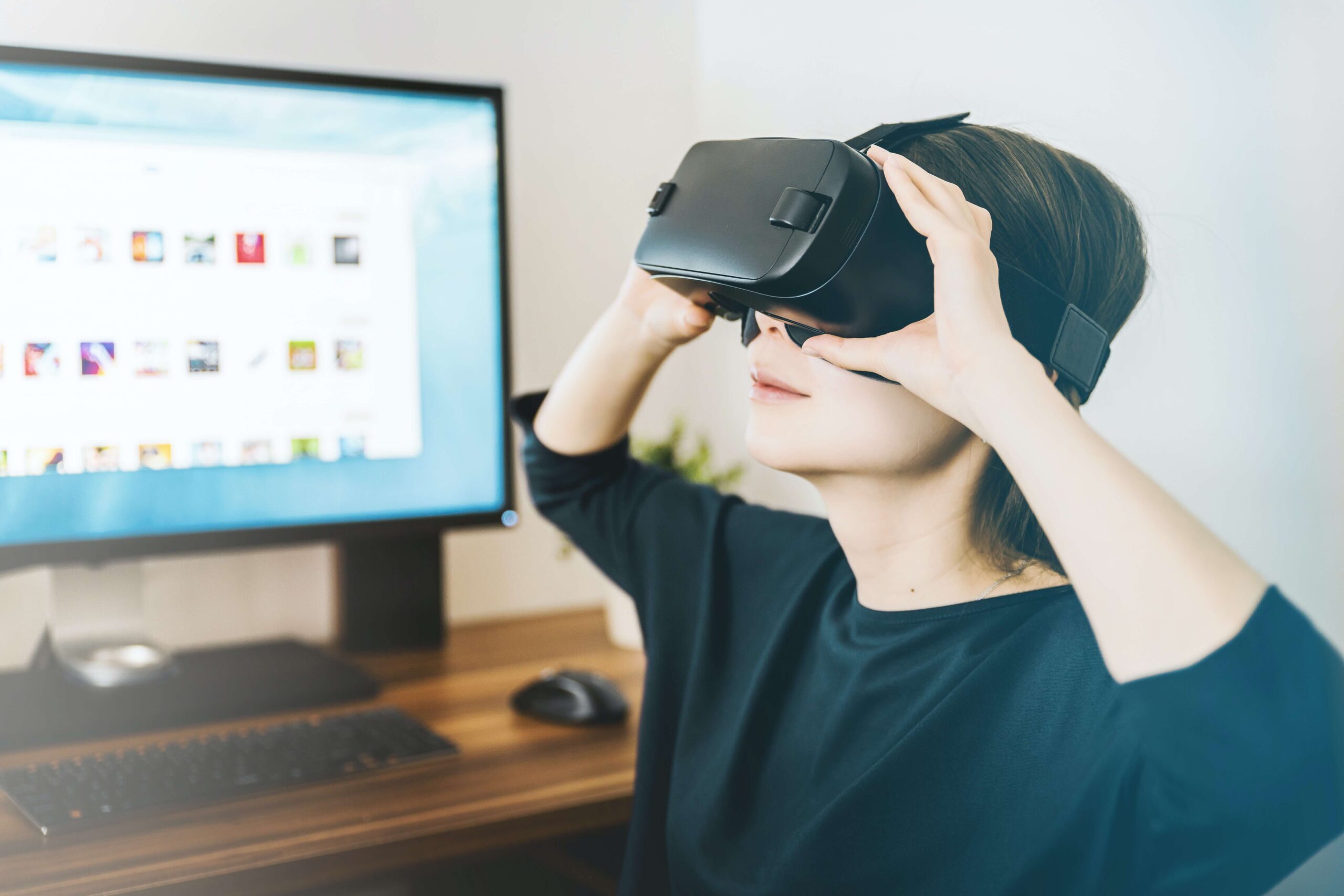 Optimize Your Digital Advertising
Next on the list, Digital Advertising has always been the golden way of enhancing E-commerce sales. And the global pandemic seconded that! According to Influencer Marketing Hub, the influencer marketing industry was expected to reach $9.7B in 2020.
Most E-commerce brands have reached out to influencers to cater to their vast audience, citing a new influencer marketing trend. The biggest reason for E-commerce sites to adopt is consumer engagement on social media platforms. The majority of the people are now available on social media platforms, which gives E-commerce sites a tremendous reach and advantage to market over their competitors.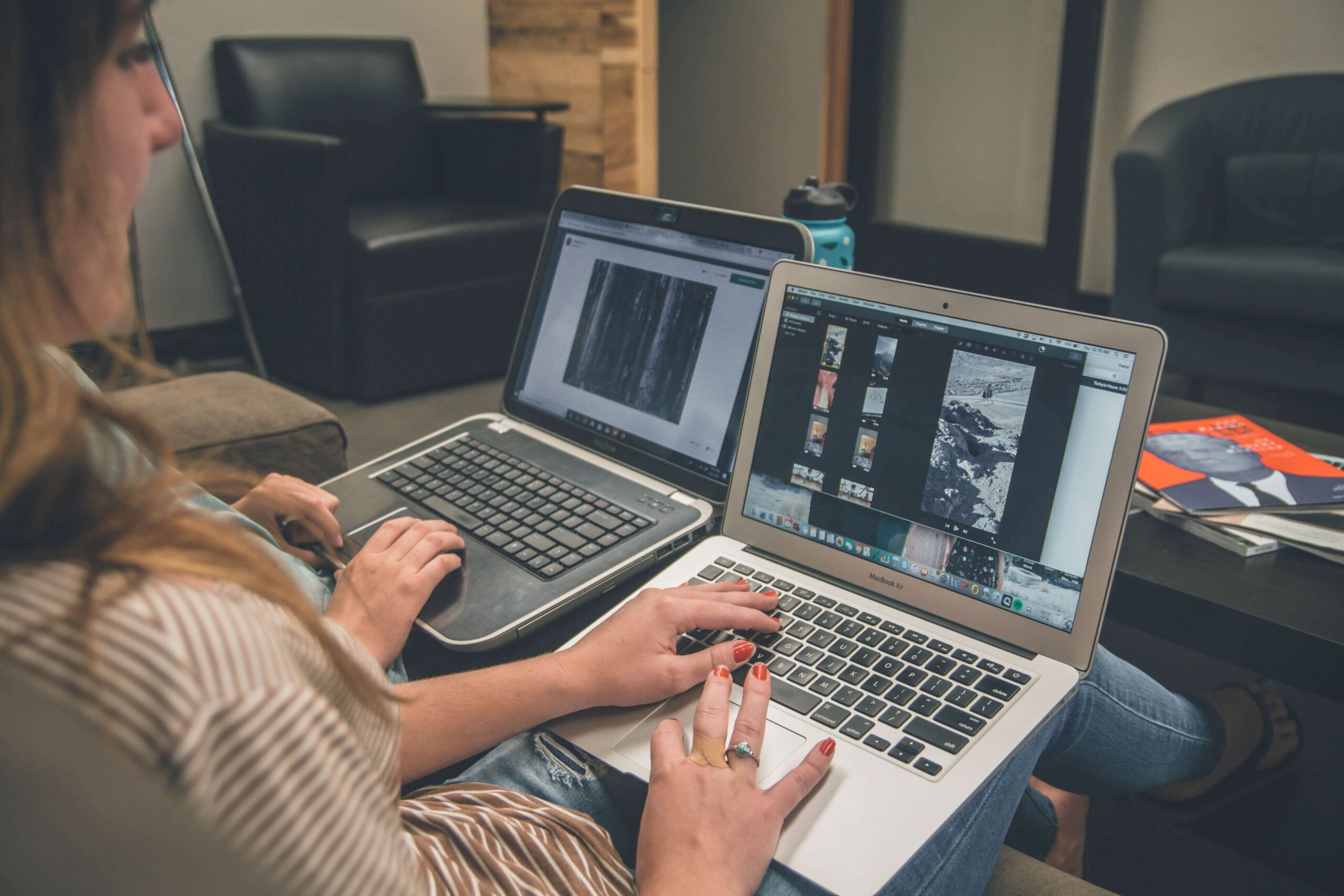 AI/ML to Aid Shopping Experience
Artificial intelligence (A.I.) offers personalized guidance and recommendations to your customers. A.I. uses purchase history and browsing patterns to show them products they are more likely to purchase.
Unlike in physical stores, online shoppers cannot physically inspect the product that they intend to buy. Augmented reality (A.R.) helps eliminate this hurdle by letting customers see how a particular product would look on them even before purchasing the product.
After all, A.I. enables an E-commerce website to recommend products uniquely suited to shoppers and encourages people to search for products using conversational language or images, as though they were interacting with a person.
This has been one of the critical missing ingredients for a larger E-commerce revenue share within the retail industry: lack of the personalization brick-and-mortars can offer.
In that same vein, other opportunities emerging include using A.I. to personalize the customer journey. Here are some of the examples:
Amazon uses ML to drive product recommendations. They use an integration of Collaborative Filtering and Next-in-Sequence models to make predictions on goods an individual consumer may need next.
Amazon uses A.I. for the logistics side of the business. Artificial intelligence reroutes, changes delivery arrival times, and makes other adjustments for accuracy and efficiency. Soon, Amazon's interest in drone delivery starts delivering to your doorstep.
Natural Language Processing (NLP), an emerging deep learning technique, powers Amazon's digital assistant Alexa.
The Rise of Voice Commerce
Consumers increasingly rely on voice assistant devices like the Amazon Echo with Alexa and the Google Home with Google Assistant to do everything, from searching to buying products online. About 75% of U.S. households are estimated to have voice search by 2025. As per OC&C Strategy Consultants, house penetration for smart speakers is predicted to rise to 55% by 2022. Moreover, voice commerce sales are expected to reach $40 billion by 2022.
Also, why voice commerce is rising is because of the growing accuracy and convenience of the technology. Both Google and Amazon are pushing regional languages in their virtual assistant devices to help consumers shop more conveniently.
Personalization Across Multiple Devices
Personalization is nothing new for E-commerce, and if you frequently use Amazon, then you'll know exactly what we're referring to. With advances in technologies, new deep levels of personalization have started to penetrate the fast-growing E-commerce world.
A.I.-based personalization for E-commerce takes the multi-channel approach. New A.I. engines, such as Boomtrain, sit on top of the multiple customer touchpoints to help the business analyze how customers interact online.
Whether it is a website or an email campaign, the A.I. engine continuously monitors all devices/ channels to create a universal customer view. This unified customer view enables E-commerce business owners to deliver a seamless customer experience across all platforms.
Chatbots To The Rescue
On a newer trend, E-commerce organizations are already becoming more sophisticated with their A.I. One approach widely developing and capturing attention is 'conversational commerce.'
Mobile messengers- integrated with Chatbots and the E-commerce industry can open a new platform for selling products online. The future of E-commerce is where brands have their bots that can interact with their customers through their apps or any other messaging apps.
A famous example that is creating wonders is from Amazon. Their chatbot "Alexa" is revolutionizing the shopping experience in the best way possible. Customers can ask Alexa for a nice T-shirt to wear on a beach or an office event, and Amazon will get their best to the customers. There seems to be an extravagant spike in Amazon's online sales after the introduction of Alexa.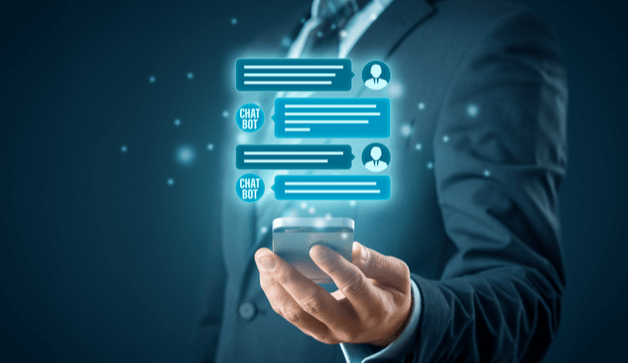 ReCommerce: The Way Forward
ReCommerce is based on the concept of the reuse of products. About the history of ReCommerce, the phenomenon appeared much earlier in the format of flea markets and garage sales.
According to a Facebook I.Q. Report on trends 2020, the number of ReCommerce consumers has grown by 10% compared to 2018. Moreover, the number of resellers has quadrupled.
Recent studies show that the second-hand market is predicted to double within the next five years. With consumers becoming motivated by sustainability rather than price, second-hand sales of luxurious items will shake up the E-commerce industry. This gives an exciting opportunity for brands to open up their marketplace and turn second-hand shopping into an exciting shopping experience.
P2P and Rentals
One of the significant problems in the E-commerce industry is getting substantial returns. Within a short span, this rental business model has generated immense popularity, which is why Copper Mobile analysts did an in-depth analysis of its workability, and critical website functionality. This will help entrepreneurs start P2P renting marketplace and also undertake upgrades in their rental portal.
Following the significant growth in P2P platforms, many retailers are looking to expand into rental E-commerce next year. Offering customers the opportunity to rent clothing, furniture, or electronics, you can increase audience reach while reducing returns.
Customize To Win
Product customization isn't new, but your ability to provide last-minute personalization at an affordable cost is. 3D printing changes manufacturing and fulfillment processes to enable quick customizations towards the end of the product journey.
Plus, with 3D printers becoming more affordable and available, it's only a matter of time before customization becomes the norm.
Conclusion
E-commerce trends have been morphing with every passing year, and being updated with the trends has helped businesses grow productively. What you need to note here is that not every E-commerce trend is worth jumping on. Choosing the one that deserves your time and attention, will provide high value, or be relevant for your audience is what's crucial.
You may contact our experts to align your E-commerce mobility solution with the industry's most recent trends and grow your business!