We live in the 'Instant' generation. Consumers want products delivered to them as quickly as possible. The need for instant deliveries has made it imperative for companies, their warehouses, and logistics partners to adapt to new management methods. The logistics industry plays a crucial role in developing the nation's economy by providing ample employment. The global logistics market is expected to have a worth of 15.5 trillion USD by 2023. Changing consumer behavior is a critical factor determining the technologies used in the industry. Emerging technologies like autonomous delivery vehicles and self-learning warehouse robots are changing modern logistics' face and fate.
With the acute restrictions and lockdowns due to the spread of COVID-19, many companies have now begun to move to a "recovery mode" and have started planning for the longer term. As companies seek to strengthen operations and business resilience, the importance of supply chain resilience and risk management is more apparent than ever.
Autonomous trucks like those from Tesla, Uber, and Embark use deep learning algorithms and optimize delivery routes. An autonomous six-wheel cooler-box robot is expected to drop off your packages a few hours after your order is placed.
Another example is Walmart. This American retail giant recently partnered with US-based robotics company Nuro to launch autonomous delivery robots to add to their existing delivery options.
Some of the emerging technologies bound to influence the future of logistics are the Internet of Things, Artificial Intelligence, 3D Printing, Drone delivery, and Driverless Cars.
Let's discuss how digital transformation can accelerate growth for your business
1. Internet of Things
The power of the internet and Wi-Fi has made it possible for things to connect globally, so we call it the Internet of Things. Not more than a decade ago, it was impossible to turn on your ceiling fan or unlock your car from your smartphone. Most of the devices today have a built-in Wi-Fi sensor, opening multiple opportunities for various sectors. For instance, there are numerous opportunities involved in the supply chain sector, such as reducing costs and delays.
Another advanced technology named RFID is a popular way for companies to track their inventory and flow of materials. Similar to RFID tags are barcodes. Still, the superior speed of information delivery and data processing of RFID is more appealing to businesses.
2. Artificial Intelligence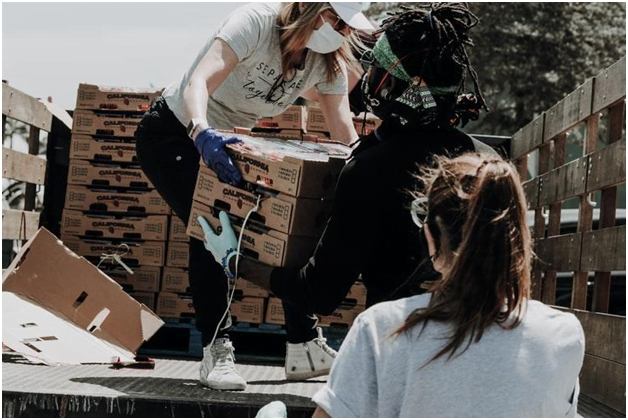 Artificial Intelligence is defined as machines that replicate and adapt according to human intelligence. AI technologies are all set to evolve the way supply chains work. The five powerful technologies that have made significant progress in the industry are self-driving trucks, equipment failure predictions, machine-vision inspections, last-mile delivery, and procurement chatbots.
According to Gartner reports, supply chain organizations expect the extent of machine automation to double in the next five years. Moreover, integrating AI into supply chain operations will have an overall more significant economic impact than any other advancement.
a. Chatbots:- Automated conversation tools or Chatbots are already used extensively by multiple industries. While the 'Chatbot trend' is more common in company-company interactions, it's only begun to bring business to B2C companies. For instance, these conversations can help you provide instant requirement requests, stock availability, shipment statuses, and procurement queries.
b. Last-mile Delivery:- The most expensive and critical stage in the journey of product delivery is the final destination. Studies suggest that last-mile logistics costs account for an estimated 53% of overall delivery costs. A great way to optimize the last-mile delivery routes is by employing a geolocation algorithm that automatically includes map addresses.
c. Equipment Failure Prediction:- According to studies, unplanned downtime of equipment in the supply chain costs an estimate of $50 billion each year. It also affects the plant's overall productive capacity between five to twenty percent. AI can predict machine failures to prevent all of that.
3. 3D Printing
3D printing or additive manufacturing has recently gained popularity in the automotive sector. It can help manufacture easy, safe, robust, and cost-efficient products. Besides, the manufacturing cost and time are significantly reduced due to additive manufacturing. They facilitate storage and replacement of parts in virtual warehouses as data models.
4. Drone Delivery
Using RFID, QR-codes, and IoT, drones can physically take over your inventory. For instance, Walmart stores can quickly deliver small items, reducing the need and dependency on human resources. They can also transport boxes around distribution centers, and make lives easier for warehouse owners. Outside of the warehouse, drones may also be used for supply chain deliveries. For instance, UAVs could ship inventory between production facilities and distribution centers, potentially expediting order fulfillment.
5. Driverless Cars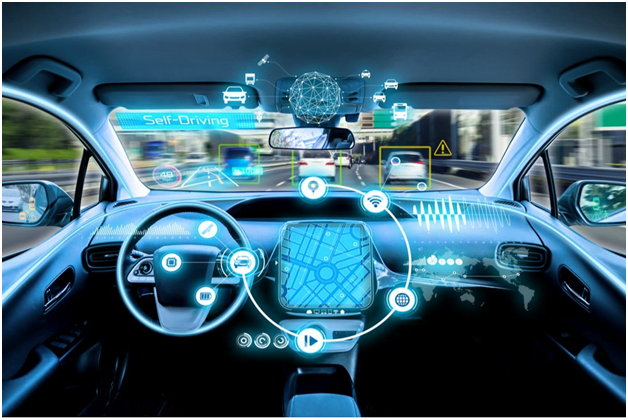 Autonomous vehicles or driverless cars are already a reality with the rise of a new megastructure. While it hasn't wholly become driverless, the process of making the whole thing autonomous has facilitated faster deliveries.
The future of roads and logistics looks way too bright, with the number of autonomous vehicles increasing on the road. There'll be less congestion and a shortage of drivers. Moreover, you can expect an increase in safety measurements using such technology in the logistics industry. In all, the overall cost is reduced, thereby positively impacting the future of logistics.