The maintenance, Repair, and Operations (MRO) industry and MRO engineering has moved relatively slow compared to the other digital transformation arenas. While technology has been embraced to detect damaged parts better or optimize repair processes, maintenance is still human and dependent on touch. The MRO business industry is still roughly a decade behind sectors like the pharmaceutical industry and medical devices in technology adoption or automation and may be undergoing a shakeup.
According to a Global newswire report, The MRO business market is projected to grow to USD 4.7 billion by 2030, at a CAGR of 14.6%. The increasing digitalization of MRO aviation to increase efficiency and reduce aircraft downtime is the key factor expected to fuel the growth of the MRO engineering market. However, limited budgets that restrain the adoption of MRO hurdle the development of this market.
What's become apparent today is the fusion of new technologies (like AR, VR, AI, and machine learning). It is essential for technology leaders in the industry to use different technologies in more innovative ways.
The Rise of Robotics
With significant increases in data availability, pulling from the abundance of sensors on modern aircraft and better data routers, we're currently sitting with the building blocks to better processes. However, it is necessary to put this data into play, analyze it, and make predictions for the functional variability of processes.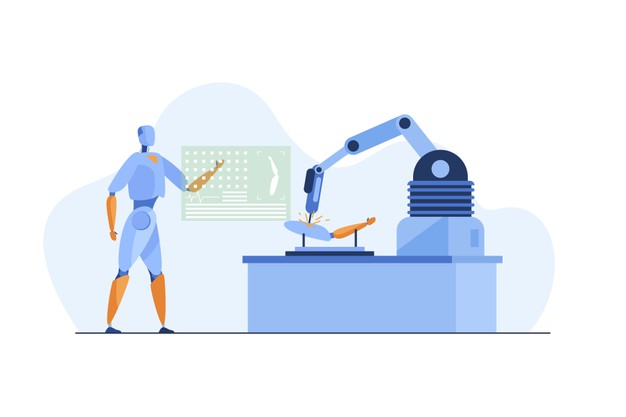 Predictive maintenance, or using sensor data to predict maintenance needs in advance, is already helping providers anticipate component failure and reduce unexpected maintenance.
Virtual And Augmented Reality
With the rise of Augmented Reality, technicians would use smart glasses to see overlays of necessary service or repair points. In some cases, instructions and diagrams would be readily accessible. Technicians can view these diagrams through tablets or smart glasses to compare products better.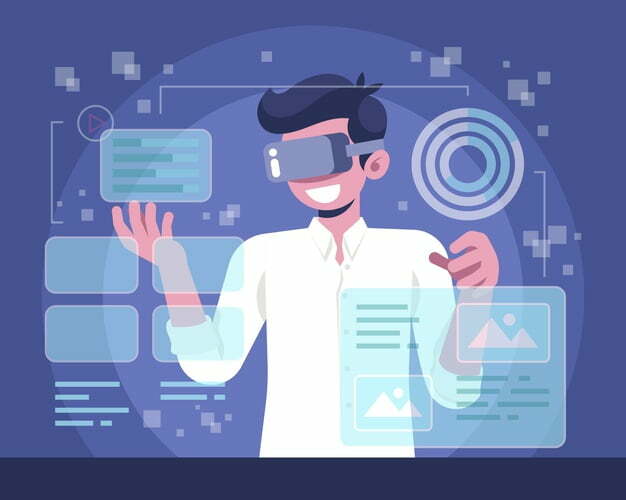 Moreover, reporting is enhanced with the introduction of Augmented Reality and lesser human involvement. This will eventually increase reliability and effectiveness in different operation arenas.
Real-time superimposed digital information is more advantageous due to fewer human errors, faster execution, fewer breakdowns, higher compliance, and increased profitability.
Bots And More
The era of hands-free computing is here. From Bots to Gesture-based computing powered by mixed reality, the future holds unimaginable scope for interactive communication between humans and the virtual world.
Powered by Artificial Intelligence (AI) and Natural Language Processing (NLP), Bots act as assistants for any blue-collar jobs in MRO and provide an unparalleled engaging experience for users to complete simple, repetitive tasks. It's a zero UI (user interface) concept where users can use their mobile phones and other devices to chat and get intelligent responses to questions concerning maintenance and operations. The objective for bots is to move towards zero UI, not only through capabilities such as gesture computing but also by offering platform-independent capabilities.
Paperless Maintenance
With paperless maintenance, organizations are not only saving paper, time, and money; but also accelerating the provision and transmission of information. It also makes processes entirely obsolete, thanks to electronic documentation, more streamlined, clearer, and less prone to error. Superfluous data entry is no longer necessary.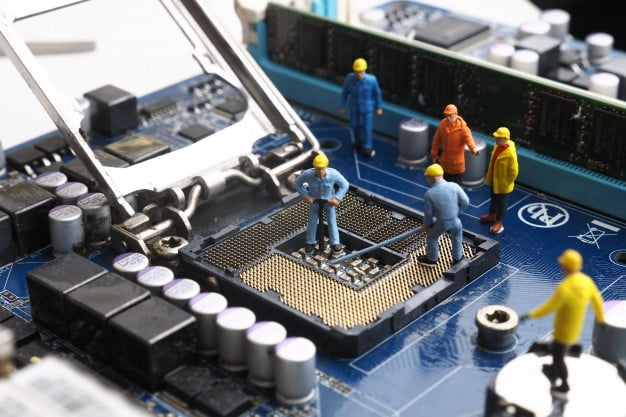 Artificial Intelligence
Another significant point of conversation in MRO is data analytics, leading to artificial intelligence and machine learning developments. Digitalization helps better manage shutdowns and failures; the goal is to adjust your maintenance and increase your assets' performance.
A 2019 MRO survey found that downtime is what most maintenance professionals want to reduce (and ideally eliminate). The purpose of digitalization and using sensors is to prevent and predict failures. Developments in data collection, analysis, and implantation through artificial intelligence (AI) is the way forward.
By integrating the solutions available in today's market and helping users understand the benefits of using the latest technologies, MROs will be able to implement effective operational strategies, which will positively impact the future of MRO, eventually saving the entire MRO industry.
Further, if you are looking for a manufacturing technology company to help you digitally transform your MRO business, our experts at Copper Mobile can be your best bet. So, stop contemplating; reach out to us and get started.