iOS 14 has taken the iPhone to a whole new era- one where smart assistants, contactless solutions, and seamless experience is the new normal. Apple iOS 14 was launched at WWDC20 in June, and was made available on September 17, 2020.
iOS 14 is compatible with all the devices that use iOS 13 : there's no change in that. The list of phones compatible with iOS 14 is mentioned here: iPhone11, iPhone 11 Pro, iPhone 11 Pro Max, iPhone XS Max, iPhone XR, iPhone8, iPhone 8 Plus, iPhone 7, iPhone 7 Plus, iPhone 6s, iPhone 6s Plus, iPhone SE ( SE generation), and iPod touch (7th generation).
Our Experience With the Widgets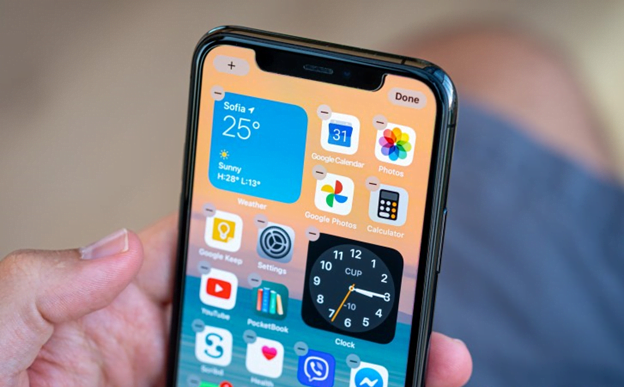 The center of attraction for the new iOS 14 is definitely the revamped widgets. Especially the screen preview they offer without opening an app. Widgets provide information- from the current time, date, or anything else in between. They liven up the Home Screen for a more dynamic feel.
Unfortunately, widgets are not interactive. We're also quite disappointed that we can't resize widgets on our home screen. If you want a different size, you'll have to delete the widget and add it back in the preferred size. This feature is currently only available to native Apple apps and not third-party apps.
While we used the app widget for Siri, it gave us the most random suggestions- to call someone we hadn't in three years or book an existing appointment. So, a lot of work is required there! When we used three app widgets of the smallest size on the screen, they used up the space of four apps, which wasn't something we were looking forward to. In all, the widget feature is buggy and requires several fixes.
Let's discuss how digital transformation can accelerate growth for your business
Our Experience with App Library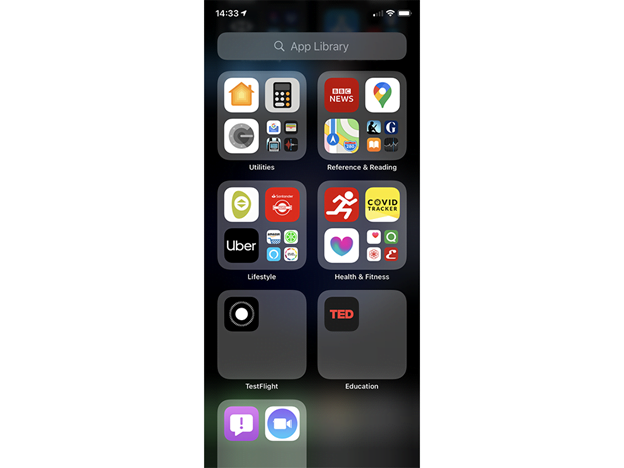 The App Library automatically organizes and manages your apps in smart categories according to their type. It's one of the best features of the new update in iOS. It displays your most-used apps in full size, allowing you to launch them without expanding their smart category. Moreover, the App Library has an app listing in alphabetical order and various suggestions that suggest apps based on your past usage.
Another great feature of the new update is that you can hide and delete all your App folders and unnecessary Home Screen pages. It helps you access your apps via the library when needed, making your Home Screen even cleaner and more compact. No room for customization, how-so-ever.
Our Experience with iOS 14-Compact UI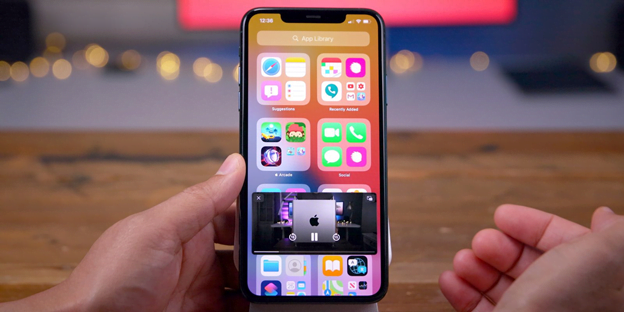 Another cool feature of iOS 14 is the compact User Interface. This feature displays incoming calls as a banner, and Siri shows up as just an icon in the corner. These two things no longer block the rest of the screen. Moreover, videos can finally be minimized into a picture-in-picture style format. It floats over whatever else you're doing or watching. This has been a feature on iPad for a while, and we love that it's finally on the iPhone.
With the minimal user interface, your screen looks more accessible and clean for you to finish up work while answering a call or watching a video, or even while reading whatever is on your screen while engaging with Siri. One limitation is that you can't use other apps when SiriSiti is being used.
Our Experience With Messages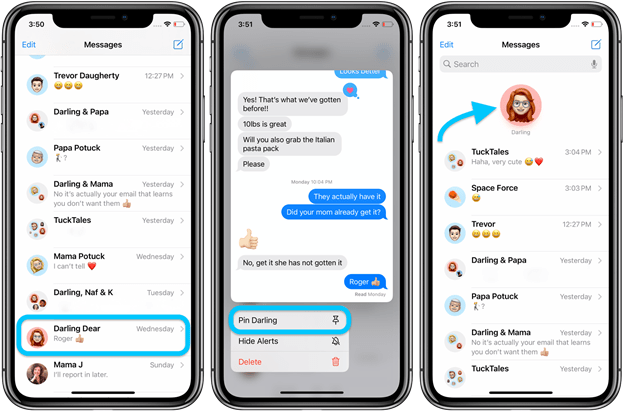 Apple has made more significant enhancements and improvements in its Messages than any other feature in the new update of iOS14. Messages are now much better at ensuring you don't miss out on any message in the sea of conversations. Users can now organize a chat, give it a name and pin the most important messages. On the contrary, you can also hide alerts or notifications as you like!
Our Experience With The Search Option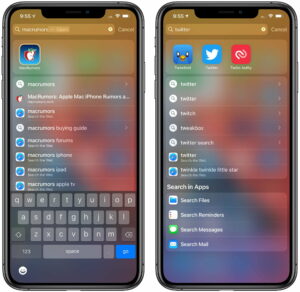 The new iOS 14 search feature functions as a universal search bar to give you web results, app suggestions, and just about anything relevant you need from the Internet. However, there have been some reports of the Search feature not working efficiently enough, but it seems that Apple has worked out those in this new update.
Our Experience with Memoji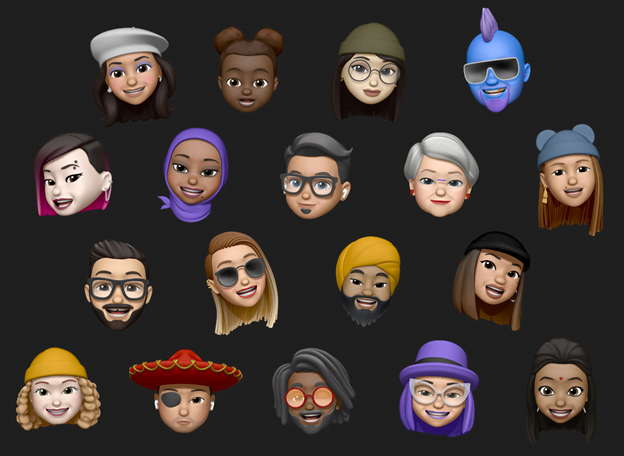 With a plethora of new additions, iOS 14 has an excellent way for you to individualize your responses to the messages. With more hairstyles, headwear, age options, and even face coverings iOS 14 is all set to make your Memoji Experience all the more personal, fun, and way too relevant. With enhanced expressiveness and some new Memoji stickers, there is nothing to not like in the new Memoji update!
Our Experience With Other Features of IOS 14
– Maps: With iOS 14, Maps get a big update! There are some significant additions like directions and guides for cyclists, new features for electric vehicle drivers. Cyclists get complete directions with elevation charts and obstacles like stairs. Electric vehicles can include charging stations on their trips. Congestion toll and license plate restriction information are also available for cities with these restrictions. Unfortunately, this feature's limitation is that these directions are only available for a handful of cities.
-Translate: A new app for translation has been introduced, filling in the massive void for travelers and international students. The feature facilitates streamlined conversation with locals anywhere in the world, in-built with 11 supported languages. You can save your favorite phrases for later use as well, just like an in-built library.
However, it's unfortunate that the app doesn't detect the language you're using automatically. But we're hopeful that the little kinks will soon be polished.
-Siri: iOS 14's Siri is smaller, more compact, and much more relaxed. Siri comes in with a few new tricks, it can now send audio messages through third-party apps like WhatsApp and relay more information from the Web. Frankly, we love the new Siri with more hands-free benefits to the user. Moreover, you'll be happy to know that Siri can now respond to several languages and accents such as South African, Irish, and Indian.
Our Experience With iOS 14's Car Keys And Apple CarPlay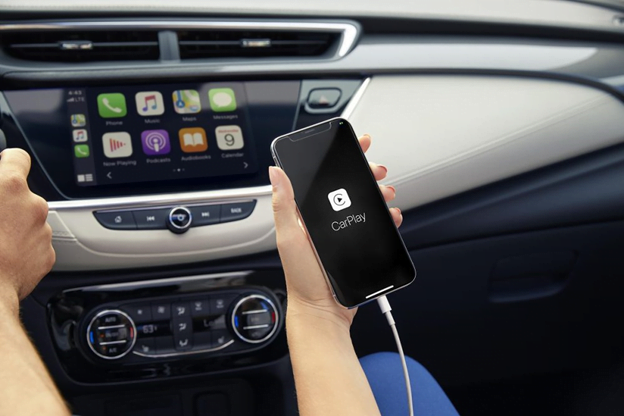 iOS 14 brings a whole new range of functionalities, including Car Keys and CarPlay, making you want to purchase a new car only to experience them. With these, you can even give driving privileges to friends or family members. With Carplay, there comes a whole new range of updates. More app categories allow you to pay for a parking spot from your car, order food on the go and take advantage of some of Siri's new features like sharing ETA with contact and sending audio messages making the roads safer for everyone.
Our Experience with App Clips: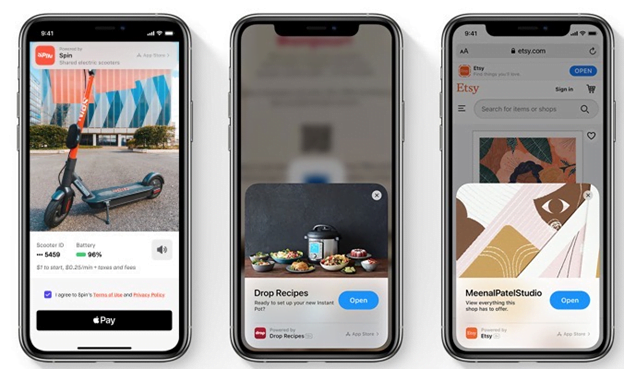 App Clips are the most revolutionary addition to iOS 14. You can now scan any retailer's QR code or tap an NFC tag to get an essential mini-app, instead of the standard version. Using these, you can get your coffee, a few rewards, and much more through App Clips without cluttering your phone with unnecessary apps.
Another update that comes with iOS14 is the Back Tap feature. It allows users to take screenshots, magnify the screen, control the volume, and even scroll up or down. Frankly, this was one of our most liked features in the new update!
Other than these highlighting features, our overall experience with iOS 14 has been pretty good. The home screen looks fresher and way more interactive, it's customizable which definitely makes your iPhone look more personal to your style. We also believe that there'll be many more widgets available in the upcoming updates, making a massive usability difference. Although there are some bugs in the version that needs to be fixed, we're sure that'll happen in the following updates.