The payment card industry, a subset of the Fintech industry, has seen significant growth over the last few years. According to recent reports, more than 18.08 billion payment/credit cards circulated worldwide and are estimated to grow to 32.90 billion by the end of 2021. Organizations are using it as a Fintech solution rather than a service.
Many companies prioritize the safety and security of their customers' private information. In the Fintech industry, new advances in commerce/payment technology are estimated accompanied by a new set of rules to help ensure that both clients and organizations are protected.
So far, startups in the Fintech industry have not looked at the widespread disruption of all financial services. McKinsey's sample data analysis suggests that 62% of startups and enterprise organizations tackle the retail banking segment, with just about 11% focused on large corporate banking offers.
Let's look at the history of payment cards and how they evolved to provide the most advanced.
The History Of Cards and Payments
The concept of banking and cards dates back decades. For instance, ATMs were once one of the cutting edge technologies of Fintech innovation, just like technologies verifying your signature first used by banks in the 1860s. Fintech has morphed from being associated with startups to becoming a major facet of established and legacy financial institutions in recent years.
Let's discuss how digital transformation can accelerate growth for your business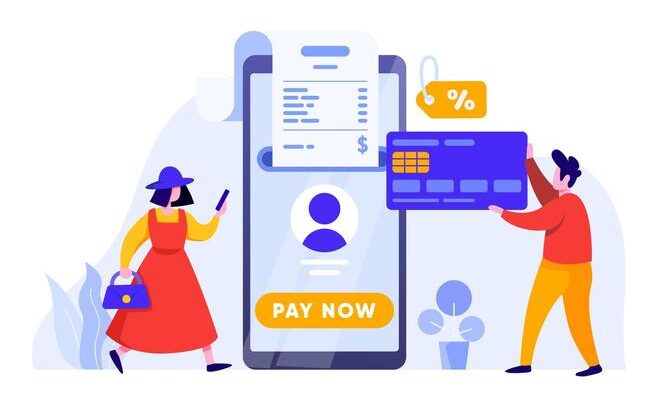 As a result, the world's most widely recognized institutions now have their fintech nest egg under their wing. JP Morgan invested $25 million in fintech startups in 2019. Capital One has created fintech-infused "banking cafés" to usher young, digitally savvy customers in the door. And, in 2016, Citi launched the Citi Developer Hub to invite third-party programmers to test and share feedback on application programming interfaces (APIs). Credit and debit cards have similarly revolutionized the payment industry since the '90s by providing an easy way to withdraw funds.
From that, let's go to how advanced technologies like Big Data and IoT facilitate the growth of the Fintech Industry.
How do Big Data and IoT play an important part as a Fintech Solution?
Fintech organizations receive an enormous amount of data through their websites, applications, social networks, and sensors; it becomes increasingly hard to analyze it. Without the use of big data, it can be quite daunting to tackle, obscure, and rather analyze data. There are three aspects of big data applications in the Fintech and card sector in general case scenarios.
Customer analytics
Predictive analysis
Real-time analytic
How can advanced technologies (Big Data and IoT) make a difference in a Fintech Solution/App?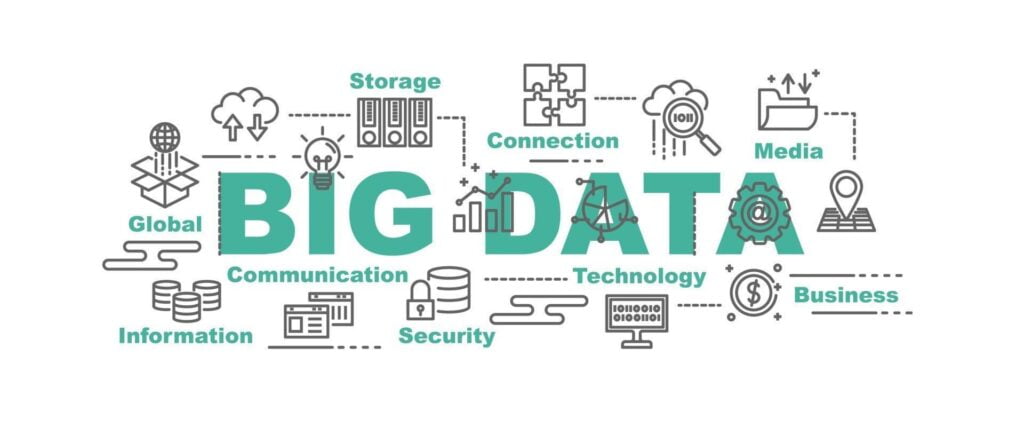 The demand for big data analytics in Fintech applications is increasing daily, motivated by existing challenges. Big data has revolutionized value generation activities and standards for the financial services sector. Providers strive to innovate and improve their tools, services, and center of excellence to enhance customer loyalty and surpass their competitors.
Big data's utility is most likely to grow concurrent with the evolution of the Internet of Things (IoT), progressing mobile usage and technology, and more advanced authentication techniques.
Here, we highlight the most important aspects of big data playing an important role in the building of a Fintech solution.
1. Lack of Personalized Connections with Customers
Users expect to solve their issues without visiting a bank branch, but this is a challenge to collect information about customers. Mobile devices can help. They allow businesses to collect different data types, including geolocation, user interactions, user behavior, and browsing history. This data can then be used for compensation for the lack of personal interaction with customers.
2. The rise of Fintech on Social Media
Social media is no longer a limited tool to connect with friends and family: users make connections with businesses on social networks. For FinTech companies, it's crucial to examine user behavior on social media to get insights and use them when offering products or services. For example, insurers can provide special plans based on information they derive from social media, and banks/Financial institutions can use social media data to formulate credit scores.
3. Changing Customer Expectations
Customers need businesses to exceed their expectations. This is impossible without information from customers. A FinTech business should gather data from different channels such as their mobile app, website, social media, and smart devices to provide personalized offers for customers.
Read more about the buzz in the Fintech industry here.
4. Growing Amounts of Data
According to other reports, in 2020, the average person generates 1.7 megabytes of data a second. This totals to 2.5 quintillion bytes every day for all the internet users there are. FinTech companies endure this hit because of current trends that incorporate IoT, artificial intelligence, social media, and mobile technology to collect large information streams.
5. High Competition in the Sector
The FinTech market is growing exponentially, attracting more and more entrepreneurs, startups, and established businesses. Success in this competitive market depends on how well a FinTech product can provide a service. Big data facilitates companies to optimize their processes in real-time and deliver the best services to their customers based on big data.
To get ahead of your competitors, it's crucial to reduce operational costs while bettering your services. This allows organizations to allocate resources to marketing and lower prices for customers. FinTech organizations need to automate their processes to reduce costs, and insights from big data can help with this.
It's not only accurate data that helps businesses decide on their next steps. Big data systems provide businesses with banking and financial services analytics to process information, summarize it and derive valuable insights. This allows companies to get a helicopter view over their processes and clients, helping them make better strategic decisions. In case you're planning to get your own Fintech solution/app, feel free to consult our experts!