FinTech or Financial Technologies is a sector consisting of platform-based financial services and associated products. Several FinTech companies worldwide are shifting their focus to end-to-end financial solutions to automate processes and generate way more revenue. Looking back at the last two years of the pandemic, since 2019, the rise of FinTech has exceeded all expectations.
Today, the global FinTech market is estimated to reach a value of $309.98 billion by 2025. Based on multiple FinTech Venture Capital reports, a total of $254 billion was invested globally into 18,000 startups through Venture Capital funds, which was an exponential increase of 46%. Initial reports again point down to a slowdown in funding levels in the first half of 2020. The same financial investment pattern is observed across different sectors of the fintech industry. In addition, the global fintech market is estimated to $127.66 billion in 2018, with an annual growth rate of 25%.
In this blog, we shall highlight the major factors contributing to such a rise of the FinTech sectors, the sectors gaining immense popularity, and mobilization to cater to the growing needs.
The two key factors contributing to the evolution of FinTech companies are:
The new technologies that fueled innovation in this arena (e.g., artificial intelligence and cyber defenses) are also maturing.
Many funds are invested in the first generation of companies trying to capitalize, reaching the end of their lives. They are thus getting their houses to return money to their investors.
FinTech Sectors Gaining Immense Popularity
Interestingly, only four categories of Fintech stocks make up 73% of the fintech app ecosystem's top 100 apps. These are, as ranked, Banking, Payments, Crypto and Investing. Several companies are looking for the right FinTech app vendors or partners to get their own apps out in the market. In this section, we shall cover the major sectors of FinTech that attracted investors' attention in recent years.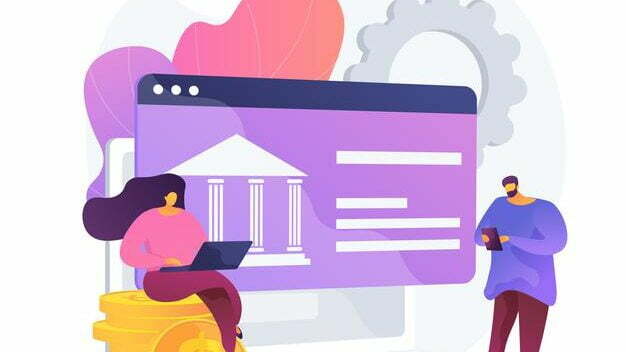 Government entities can range widely from regulators, central banks, sovereign wealth funds, and authorities that grant licenses and can actively influence the financial sector.
FinTech companies that provide financial services and their core products: For instance, giants like Uber and Amazon work tirelessly to enhance their dominance in the Financial sector. They have a team of engineers working towards products that are relevant in the same industry.
Professional investors can be categorized based on size (small or large fund), stage (seed, late venture, private equity, etc.), and finally for the source of funds, such as pension funds, strategic investors, family offices, etc.
New, disruptive companies are operating in several different sectors, covering in one of the following sections. These companies often got their start by "unbundling" one of the services provided by an incumbent player.
Mobility: The Future of FinTech Companies
As predicted by several Finance experts, here's how the future looks for Financial technology sectors. With open banking being available almost anywhere globally, even more challenging times are upon financial institutions. Along with that, the rise of robotics in 2021 is also taking hold of the Fintech world. Several top-notch companies like N26, Monzo, and Abe have already started catering to the huge potential. We don't expect that artificial intelligence is going to take over traditional banking advisors anytime soon. But still, its inclusion in the industry will help save a lot of workforce resources. This section will cover the taxonomy of emerging categories, adding some insights and examples to each category and some fintech trends.
Let's discuss how digital transformation can accelerate growth for your business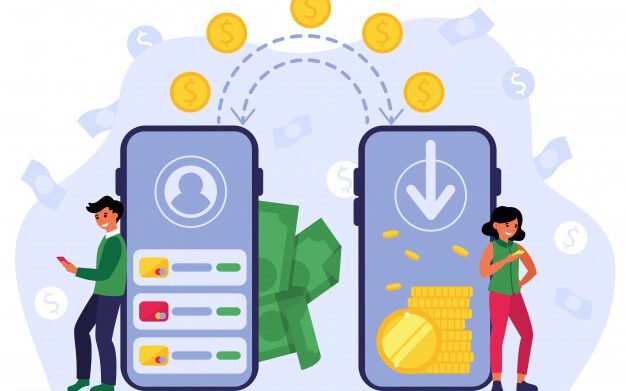 1. Artificial intelligence and Machine Learning-powered platforms:
These platforms are mostly used to manage business operations and processes. The tools built help in dealing with the complexity of services and managing data-intensive work. With apps built from AI, organizations can easily analyze data and help in their decision-making activities.
2. Personalized advice Fintech platforms:
The focus here is providing an improved user experience that is scalable. This can happen because simple processes power the improvements, simple decisions to make on the client's part, simplified reporting, and all presented with a captivating UX/UI design. This approach is mainly used to address processes like wealth management, life insurance, or loan subscription.
3. Lending and crowdfunding platforms:
Another new sector of lending and crowdfunding platforms are marketplaces that help the two sides of the transaction by standardizing the process and assisting with marketing and legal materials. They mostly utilize enhanced strategies powered by data analytics, offering seamless process steps between subscription, data collection, and analysis. Many developing lending platforms aim to simplify the process and reduce the lending time (from loan application to disbursement).
4. Blockchain:
Another major category of apps is around contracts with features like identity management and onboarding processes. One good thing about this category is that no major player has emerged in this category yet, so there are many potentials.
Read more about the latest FinTech trends here.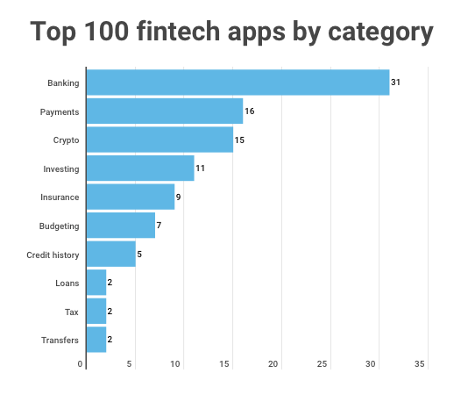 In conclusion, Financial technologies or the FinTech sector is likely to be all the more popular in the coming decade, considering the change in consumer behavior. So, if you intend to make the most of the situation by launching your fintech app in the market, feel free to consult our experts today.