Yesterday, Apple held a fantastic end-of-summer September keynote – 'Far Out' in person from Cupertino for the first time since 2019. Apple fans witnessed the unveiling of hardware galore, from new iPhones, and Apple Watch models to the long-awaited AirPods Pro follow-up, offering countless design and hardware enhancements.
Continuing the trend, it's no surprise these new gadgets would be extraordinarily advanced and up a notch. Further, for those who couldn't follow the live streaming, here's a recap of Apple's notable announcements in their 'Far Out' event that you should know.
Ready to explore? Let's begin!
All New iPhones
During Apple 'Far Out' event, Apple surprised everyone with not just one, not two, but four new iPhones for users to explore and experience: iPhone 14, iPhone 14 Plus, iPhone 14 Pro, and iPhone 14 Pro Max.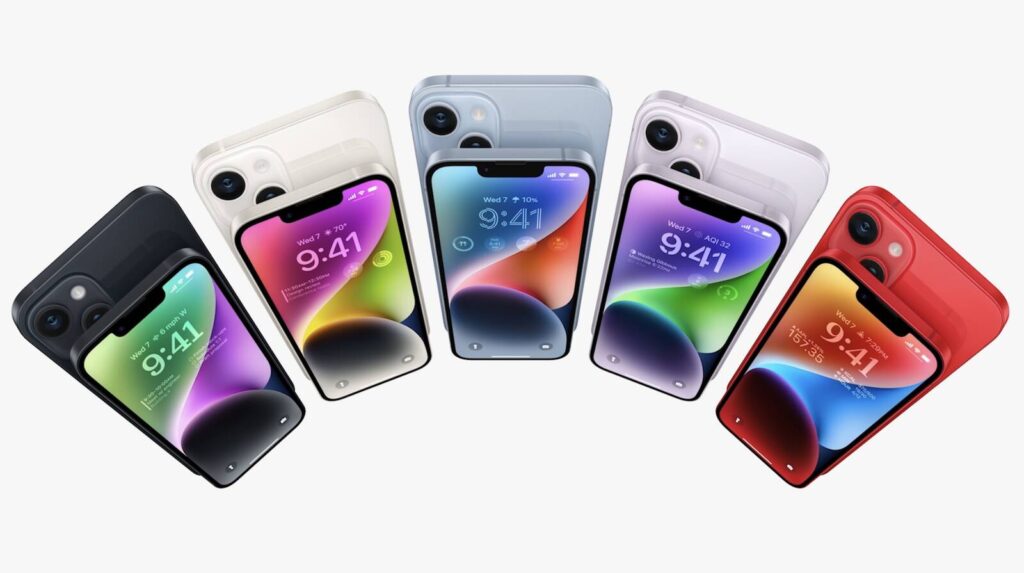 The iPhone 14 and iPhone 14 Plus
The base iPhone 14 model is said to have a 6.1″ display, while the iPhone 14 Plus version would have a display of 6.7″.
Both iPhones will supposedly run the A15 Bionic chip introduced with last year's iPhone 13 Pro.
There's a 12MP rear camera with a larger sensor at the back and a 12MP front-facing camera with a new auto-focus system for better/faster selfies.
The pricing of the iPhone 14 will start at $799, and the iPhone 14 Plus will price at $899.
Pre-orders begin on September 9th; the iPhone 14 will start shipping on September 16th, while the iPhone 14 Plus will begin on October 7th.
Apple has removed the physical SIM tray from both iPhone models.
In essence, here are the specifications:

All New iPhone 14 Pro & iPhone 14 Pro Max
Available with 6.1- and a 6.7-inch screen with much brighter (up to 2000 nits) panels and slimmer borders.
A16 Bionic chip
48MP primary camera with the highest resolution.
The iPhone 14 Pro and iPhone 14 Pro Max has a more subtle and versatile Dynamic Island home to the True Depth camera.
Equipped with A16 Bionic chip.
Utilizes a 4-nanometer powerful and energy-efficient architecture.
The upgraded 12MP ultra-wide camera of the iPhone 14 Pro is upgraded, too.
The iPhone 14 Pro will cost $999, and iPhone 14 Pro Max will cost $1,099.
Pre-orders for silver, gold, space black, and deep purple begin on September 9th.
Retail availability will kick off the following week.
Why was the event space themed & called "Far Out"?
Yesterday's Apple event was space-themed and called 'Far Out' due to a remarkable feature that Apple has introduced with the new iPhones – emergency satellite connectivity.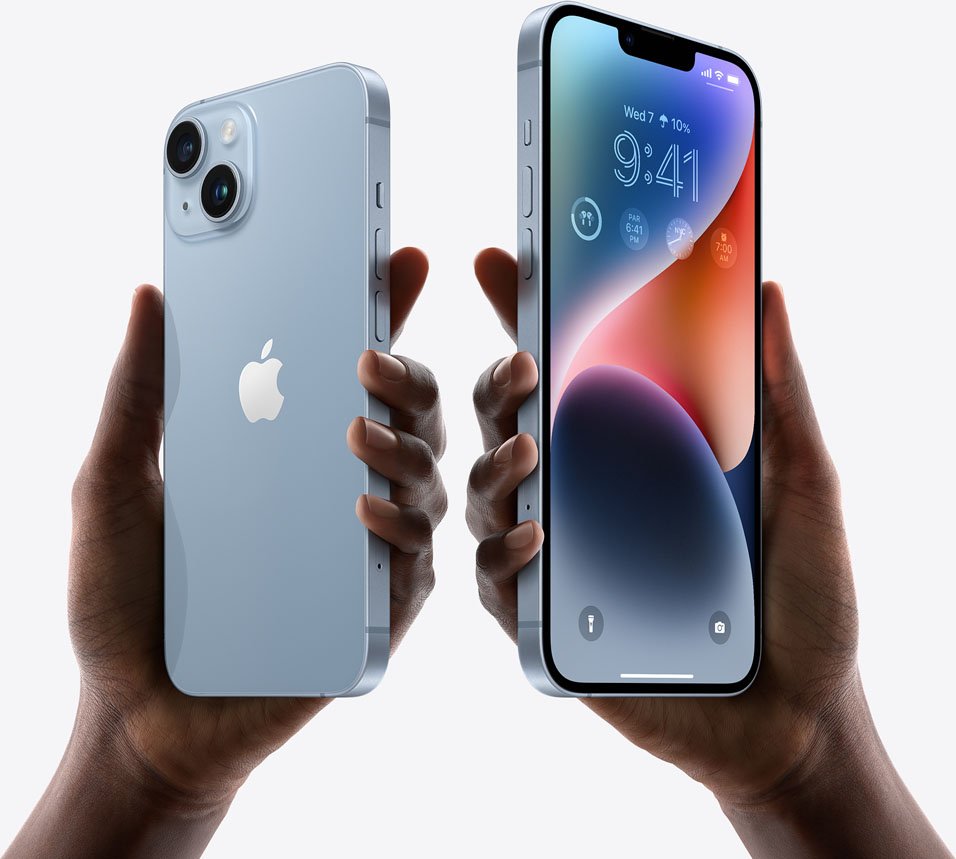 This feature is introduced to help people in emergencies when they are stuck with no internet connection or WiFi; these new iPhones are enabled to connect to the satellite and share compressed emergency messages automatically.
However, Apple has announced this service is free for two years but hasn't disclosed the cost post that tenure.
Three New Apple Watches
At a glance, the Apple Watch Series 8 looks like the Series 7 that came before it. Under the hood, though, it's got a few new tricks: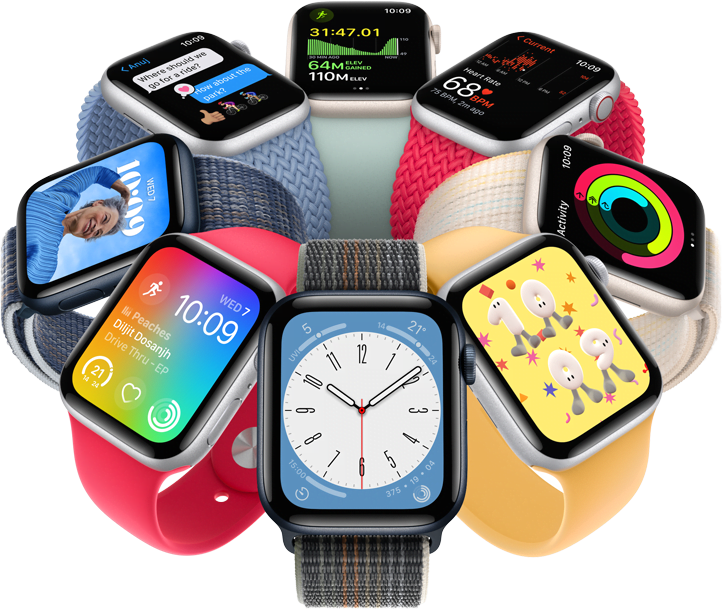 Apple Watch Series 8
Improved women's health tracking with temperature sensor
Extended battery life with low-power mode
Crash-detection capabilities utilizing sophisticated motion sensors and algorithms to detect a car accident
Significant hardware updates over its predecessor.
41- and 45-millimeter aluminum and stainless steel cases
Priced at $399 for GPS models and $499 for cellular ones.
The aluminum case is available in midnight, silver, starlight, and red, while the stainless steel versions will come in gold, graphite, and silver.
Apple Watch Ultra
A more rugged Apple Watch with upgraded GPS for better location tracking
Brighter, large watch screen
Equipped with a lightweight 49-millimeter titanium case
Battery life extends Up to 60 hours
Impressive design and durability.
Superior water resistance
Accompanied with health and fitness-tracking tools.
Has a customizable button and a crown guard.
Available to order for $799.
Apple Watch SE
Equipped with the same chip as the Apple Watch Series 8 and Ultra
Aluminum case with composite back
Models with cellular connectivity cost $50 extra.
Accompanied with a case of 40- or 44-millimeter in colors – midnight, silver, and starlight.
New AirPods Pro
Another exciting announcement that Apple made yesterday was the new AirPods Pro. Retailed at $249.99, the new AirPods aim to deliver unparalleled sound quality, improved Noise Cancellation, and some great features to make these AirPods stand out from the others in the market. Further, some notable features are: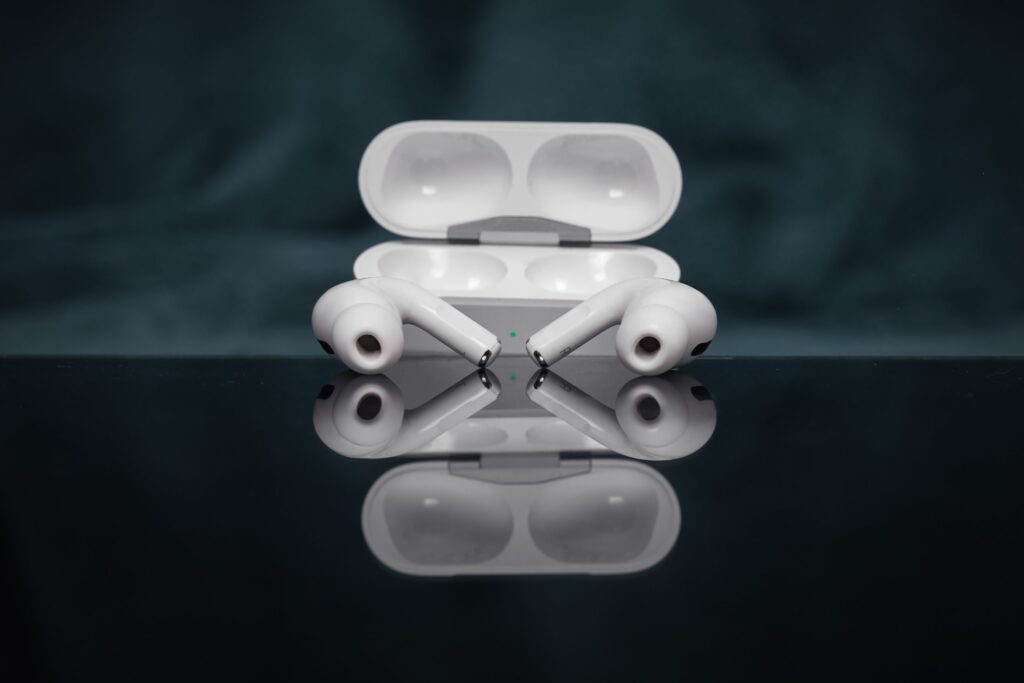 The new AirPods Pro is introduced with a new H2 chip to upgrade performance significantly. In addition, users can experience enhanced audio quality with a low distortion audio drive, richer bass, and enhanced Noise Cancellation.
The new AirPods are introduced with another exciting feature, adaptive transparency, enabling dynamic reduced surrounding sounds.
Personalized Spatial Audio
Personalized Spacial Audio offers users a personalized and enhanced listening experience by enabling the AirPods to judge sounds using the TrueDepth camera on the iPhone.
The new AirPods come with touch controls that conveniently control the volume by swiping on the stem.
New Charging case & Enhanced Battery Life
Another enhancement is the new charging case which is sweat and water-resistant, making the AirPods chargeable with an Apple Watch charger and a lightning cable. In addition, the extended battery life with up to six hours of listening time in addition to Active Noise Cancellation right from a single charge.
For the first time, acknowledging the need for sustainable products, Apple has built these AirPods with 100% recycled metals; be it its circuit boards, hinges, or the main logic board, everything is 100% recycled aluminum.
In addition, this time, Apple has given a built-in speaker at the bottom of the case that aims to help you find your AirPods when it slips into your couch.
What's Next!
Being a part of a technologically advanced business era, its imperative for CTOs and CXOs to stay on top of the tech updates and trends. So, stay tuned with us, as we at Copper Mobile always have the most intriguing insights to share with the tech community.
Also, don't forget to subscribe to our Newsletter!