There are enough statistics to validate the exponential growth of the E-commerce business, especially amidst the Covid-19 pandemic. Based on reports from Statista, online sales in the U.S E-commerce sales are expected to reach $476 billion by 2024.
Analyzing the market opportunity, many E-commerce businesses started even during the pandemic. With all the resources available today, it's pretty easy to open your own online store. If you have a product idea in your head, and are looking for some help to open your own business, you've landed at the right place.
Getting inside your customer's minds/ getting your customers' attention in the first few glances is essential for the success of your E-commerce business. Fortunately, we live in a world of statistics and tracking metrics. You can get much information each time a customer lands on your website by following their journey and how they interact with your store.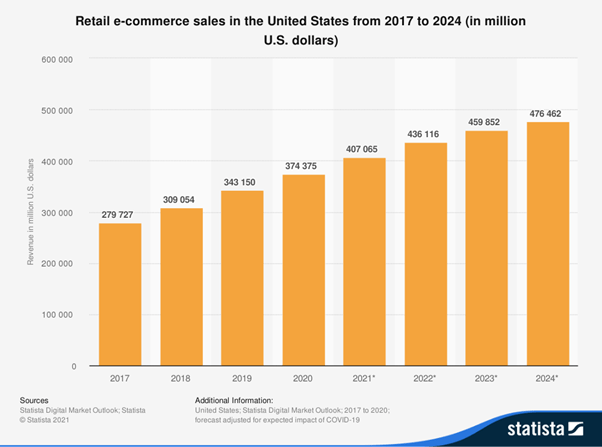 Connecting your online E-commerce store to CRM software makes much sense since it will help grow your store by providing a host of tools to convert better. The first step is to connect your platforms to sync all your data. Once you're through, understand and act on customer buying patterns. The next important thing to do is automate your campaigns using several marketing automation platforms. This will make your tracking and reporting easy, especially on the revenue streams.
Step by Step Guide to Open an E-commerce Store
There are about 7.1 million online/E-commerce retailers, with 1.8 million in the United States alone. And newer shops keep opening all the time. In the midst of all this, you need to ensure that opening an online store is something you should do. It's also true that it's never been easier to open your online store than in the present times. With so many online resources and platforms to choose from, almost anyone can start a store independently! You need to formulate the basic steps of your strategy and follow it as sincerely as possible.
Let's discuss how digital transformation can accelerate growth for your business
Establish a business strategy.
Create a brand
Choose your online store builder.
Build your online store.
Set up email marketing automation campaigns.
Step1: Establish a Business Strategy
Every successful operation starts with a business plan. The first step here is to choose the right business model. This should be based on your expertise, knowledge, and product line that you want to sell. Here is an outline of some of the most popular business models that you should consider.
Dropshipping: With this model, you can only purchase the items once a customer has bought them from your store. After this, you order the merchandise from the manufacturer and then ship them directly to your customer.
Wholesaling: Here, you buy products in large amounts (bulk) and are usually picked up by businesses that produce their products in high volume.
White Labeling: With this model, the products are manufactured by a third party, but you use your logo on them (mostly picked by clothing and beauty brands)
Subscription: Customers subscribe to services or products on a redundant basis. This can help increase customer lifetime value and enhance retention as well.
Print on Demand: The POD model is similar to Dropshipping, as you sell customized products printed after an order is placed.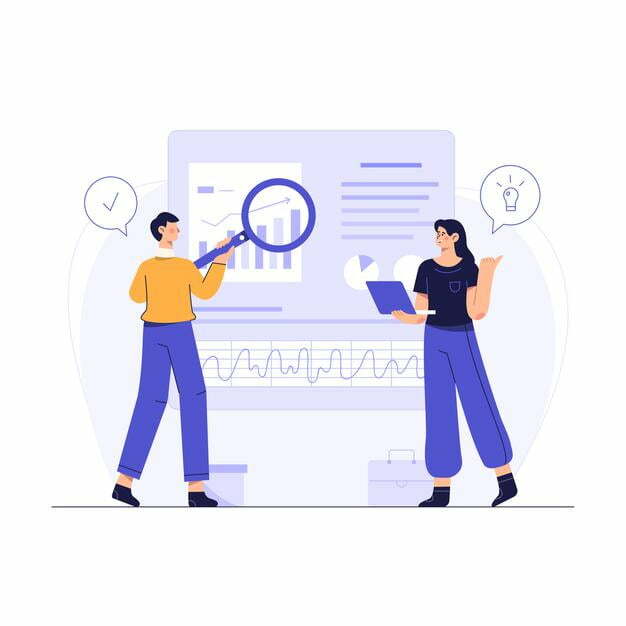 The next important aspect is to choose a relevant name for your business and website. Once that is done, you can use several tools to do a thorough competitive analysis, especially to see their monetization strategies.
Step 2: Create a Brand
Develop the image and tone of your brand by fixing upon certain SOP's. This directly influences how your customers perceive your brand and are hence essential. The brand image would also include the colors and website you should have. Making yourself stand out is crucial because of the increasing competition.
Step 3: Choose your E-commerce store builder
This step is a little tricky. The online store builder that you chose plays an important role in the success of your brand and website. Your decision impacts everything, so weigh your options carefully. Your website builder should include a selection of free and premium themes to choose from. Apart from these, responsiveness, user-friendly, and modern designs are other important factors to consider.
To provide value to your customers, we've included a few additional features that will add to your online business.
A blog
Loyal customer incentives
Simple inventory management
Resources and training
The general price a beginner should invest in these builders is around $30/month. However, the pricing for stores with more revenue can be up to $300/month. Some of these platforms are:
Shopify
Advantage: Robust out-of-the-box features with every plan and a large ecosystem of Technology partners.
Disadvantage: There are very few free themes.
Woocommerce
Advantage: Large community of Woocommerce Meetup groups that you can take help from for managing your store.
Disadvantage: You need to pay extra for the hosting, SSL certificate, and other features.
Magento
Advantage: Magento has routine site maintenance, security, and software upgrades.
Disadvantage: The platform does not have no-hassle update automation.
Read more about why Magento is a more popular choice for E-commerce web/app development.
Step 4: Build your online store.
Building your store would require expert knowledge and understanding of the template you're going to choose, the payment gateways you want to integrate, your shipping settings, and adding content to your store. If this is the first time you're handling an E-commerce store, you must find a suitable partner that builds the platform for you. This will not only save time and resources but also generate faster and more efficient results.
Step 5: Set up Email Marketing Automation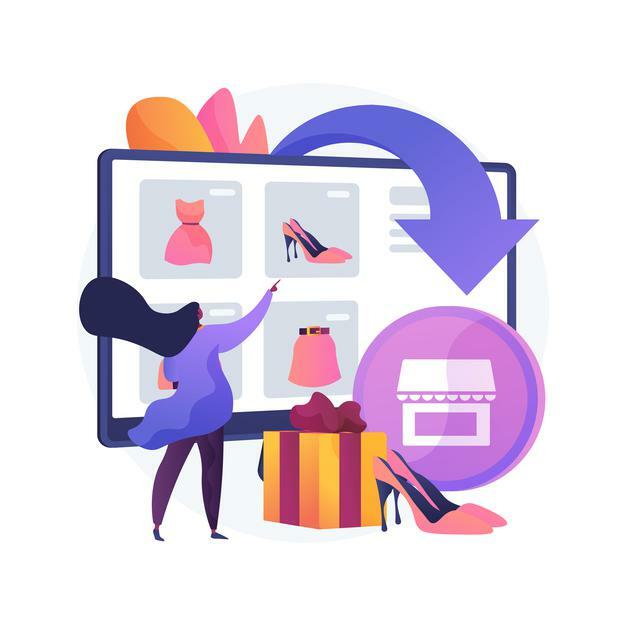 Setting up the right Email marketing campaigns will take you to places you could never imagine to. Start by sorting out your customers in their respective segments, based on age, preferences, gender, or so on. Then, decide on your pre-purchase marketing campaign- this is to target your potential customers. Maybe thank them for subscribing, or announce a sale for them.
The next step is to set up the campaign for the follow-up stages of the customer journey. The stages can be for customers who have abandoned their carts for a long time or have purchased from you. Offering the right discounts and products to the right customers enhances ROI multiple folds.
Once you're done with these steps, you need to promote your website and brand on social media and other PR platforms. Start running paid advertisements on social media platforms, especially Facebook and Instagram. In all, you need to keep up with the enhancements and technologies to modernize your E-commerce website/store. In case you want more insights, feel free to get in touch with our experts.