Over the years, innovations in mobile technology and M-health apps have led to a significant change in the way people look at healthcare. From implantable devices to smartwatches, mobile technology has improved the delivery of healthcare services to the masses. They allow providers to streamline communication between patients, providers, and caregivers effectively.
Improving a patient's health and providing efficient healthcare are the two core reasons for healthcare mobilization. The Healthcare industry is thereby putting more and more focus on creating improvised mobility solutions for health and wellness. Apps provide better healthcare, streamlining operations, cutting costs, and increasing productivity. In this blog, we cover the top five trending and innovative healthcare mobile apps in 2020.
1. Medici: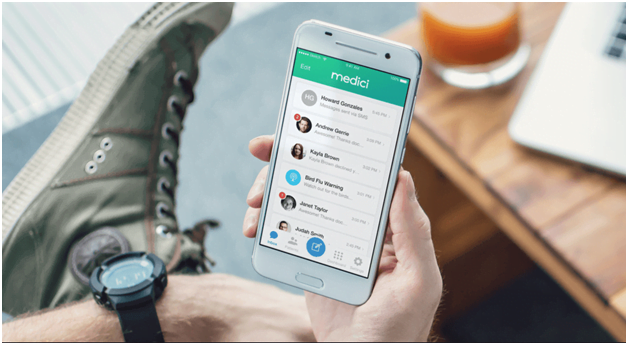 One of the most popular apps for healthcare and telemedicine is Medici. It's almost as famous for Whatsapp Messenger for communication. The app helps patients to receive a fast response regarding their health concerns.
The app also allows doctors to virtually complete with telemedicine companies. Patients can avoid the waiting room by getting their questions answered on a virtual platform. Also, they can receive prescription refills without going to administrative staff. The patients can also receive prescriptions without going to the doctor's office. For physicians, the app saves a whole lot of time. Professionals involved in the healthcare industry can respond to patients quicker and get paid per consult basis.
2. Doximity:

Another private network for physicians and Medical professionals is Doximity. The app is designed primarily to avoid any time gaps in communication between healthcare providers and patients. It makes it easy for patients to find exactly whom they are looking for. Patients can quickly search over 567000 US physicians based on their requirements. They can even narrow down their searches based on specialty, location, clinical interest, hospital affiliation, or insurance.
Also, the app has a Social Media news feed for Medicine. The app helps its customers to keep up with the latest clinical news based on our preference. Physicians can also send out HIPAA secure faxes from anywhere.
3. ClotMD: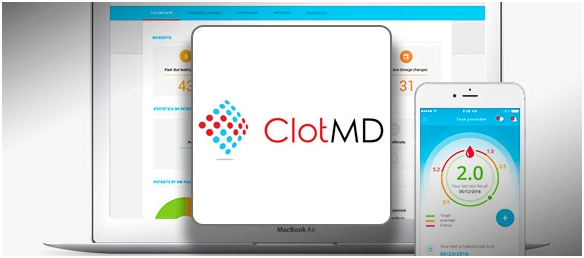 Third, on the list is ClotMD. It helps to manage and streamline onsite testing. With a unified platform to connect Medical professionals and caregivers, the app brings altogether enhanced coordination. The app also provides access to patients consistently and reliably. The information provided to them is in real-time and anywhere they want. It's a well-known name in the field of healthcare businesses.
A few of the app's most prominent features include real-time alerts and notifications regarding the patient's INR levels, testing schedules, appointment reminders, or any communication from the physician's end. It also works as an in-build INR library to help track patient's INR levels for future consults.
4. Talkspace: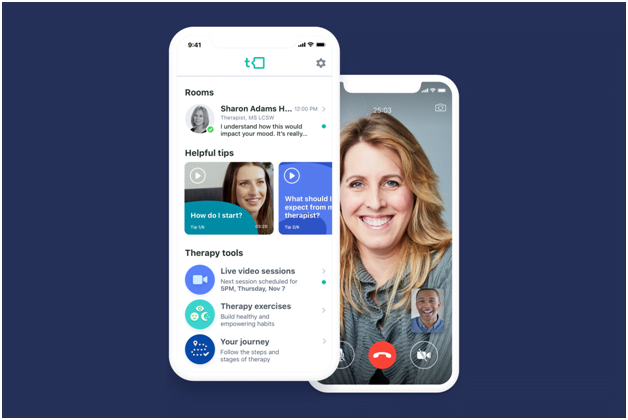 Talkspace is another innovative and yet affordable mental health app. The app serves as a platform to help people communicate with a licensed therapist in their area with the comfort of being at home. It facilitates enhanced communication via text, voice, or even video calls.
The app currently has a user base of over 1 million people, serving an entire age group of 13 and above. With unlimited access to therapy sessions, you can book a session at your convenience.
5. Doctor on Demand: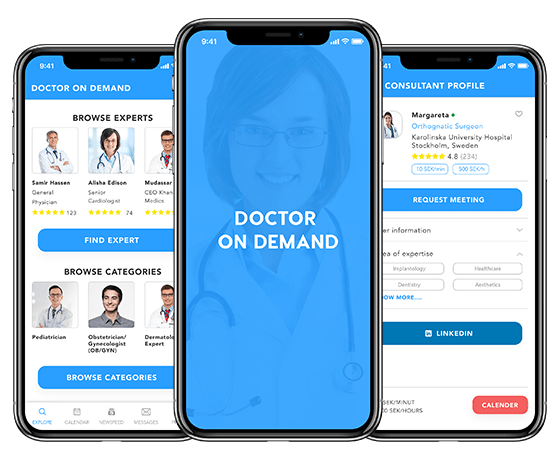 Last, the Doctor on Demand app connects patients with certified doctors and highly qualified therapists on the list. The apps allow doctors to examine a patient virtually all together. It solves multiple health-related issues, including the common cold, UTI, allergies, depression and anxiety, skin and eye problems, urgent care, etc.
This saves time for both patients and healthcare providers—the online consultation costs flat $40, including the essential services. With the help of online consultation, Doctor on Demand can help you save time and efforts and provide personalized care.
In conclusion, mobile apps bring speed and efficiency in healthcare services. There is a rapid increase in m-Health apps in the last five years because of massive investment in the digital health market. The M-Health app market in the US is expected to grow to $50 billion by 2025, making it imperative for businesses to move towards mobility solutions. It'd be interesting to observe the shift and how companies adapt to untapped opportunities.