The world is 24/7 connected today, and the emergence of IoT in retail industry holds the potential to make buying and selling goods and services easier for sellers and buyers. For instance, one retail business example is your voice assistant at home enabled to order specified products for you as soon as your smart refrigerator sends a notification. It may also order a bulb for your home as soon as it stops working. However, it all depends on the number of connected devices and appliances you have at home.
Retail IoT solutions are evolving in every segment of retail and e-commerce. According to Markets and Markets, The global IoT retail market is expected to grow from USD 14.5 billion in 2020 to USD 35.5 billion by 2025, at a CAGR of 19.6%.
When we talk about how we experience IoT as a consumer, we come across it many times. Some engaging IoT and e-retail / e-tail experiences include trying eyeglasses or sunglasses virtually. Some brands scan your body fit and measurement to suggest apparel sizes on their applications. Gone are the days when very few retailers were using such features. A considerable percentage of retailers are continuously seeking digital transformation consulting services now. Retailers are leveraging industry IoT applications and converting their stores into connected stores. Consumers' lifestyles have become more adaptive to e-commerce and e-retailing platforms in the past few years.
Also, Read – Revolutionizing Retail Technology- Remodeling The Industry For Better
Let's discuss how digital transformation can accelerate growth for your business
Hence, we must accept the drastic change in consumer behavior who are exploring the internet at its best. IoT retail and e-commerce are grabbing the opportunity and are connecting the unconnected world for global trade.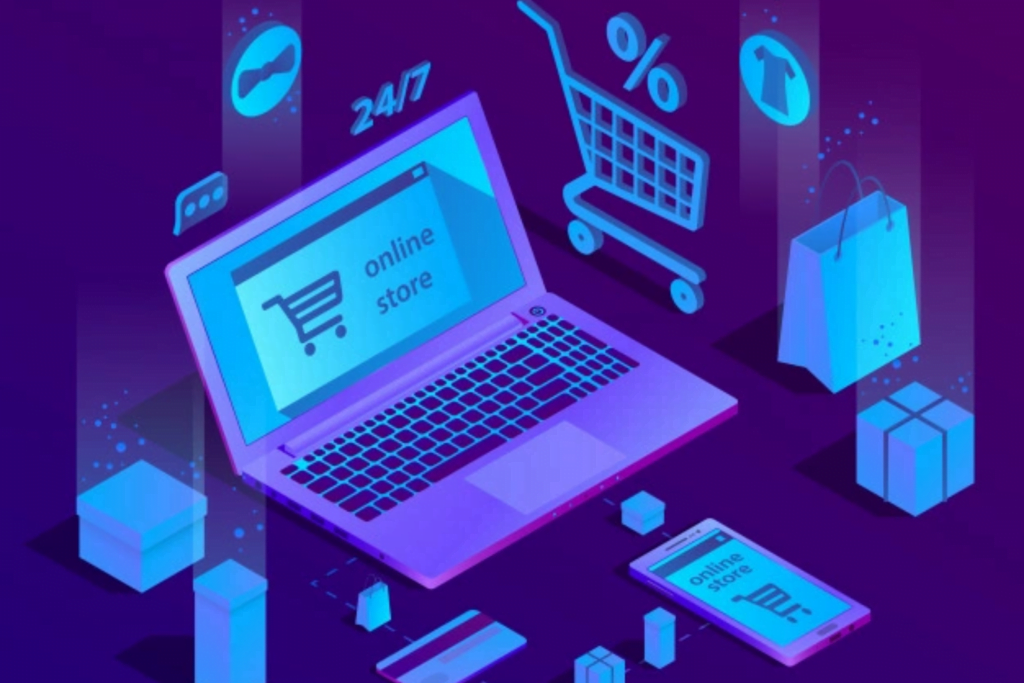 The digital transformation in e-retail and the emergence of IoT in retail industry is not just limited to consumers. Retailers have been deploying IoT in every possible way for smooth operational and manufacturing processes. It has become crucial for the industry to hold and update the technology for customer satisfaction. The Internet of Things is the new revolution after the internet and mobile networks in the IT sector. IoT-enabled devices use the internet to exchange data. It helps e-retail businesses to carry out their workflow and operations efficiently.
Retailing includes both B2B and B2C sales of products and services. According to Intel Corporation, 8.3% of the entire usage of IoT is in the retail sector. Companies must now alter their business models to capture in-store and online sales. For this, digital transformation in distribution channels, product shipping centers, etc., is a must. Or we can say that proper integration and implementation of e-retail can do wonders. Let's get into the details about retail IoT solutions:
Also, Read – A Guide To Must-Have Features For Retail Apps
Applications of IoT in Retail Industry
Retailers are adopting retail IoT solutions to improve the consumer experience worldwide. The revolution of IoT offers opportunities to retailers and e-retail in the following areas:-
1. Inventory Management System
Retail IoT solutions allow businesses to streamline their operations. The tracking and handling of inventory become more accessible by monitoring connected products. Innovative retailers introducing retail IoT solutions are equipped with warehouse inventory management software that is traceable in real-time; the data alerts the manufacturers of low and slow-moving stock. The sensors and RFID tags make it easier to manage the inventory in real time. In addition, there is a reduction in human errors as the system automatically stores all other information without human intervention.
With the help of IoT in retail, managing inventory has become more accessible. Such as introducing smart shelves that inform about overstock and under-stock. Also, there are temperature monitoring sensors and other sensors that examine the forklifts and other maintenance issues. Therefore, an efficiently managed inventory ensures the availability of products to consumers on time.
2. Logistics
We all want our products to reach us in time. It is just possible because of efficient and effective logistics. Technologies such as RFID and GPS allow tracking of every shipment stage, including journey and weather. But, there can be an unforeseen delay in the shipment sometimes. We all have been facing such delays for the past year due to lockdowns in this pandemic. All thanks to the retailers who kept us updated about the delivery status. All this was possible with the help of internet of things retail, which sends automated messages about the shipment.
In logistics also, sensors can be deployed as per the need. For instance, temperature control sensors in the delivery van of frozen products inform drivers as soon as the foods start warming. It enables him to take action on time. Hence, deploying retail IoT solutions ensures smooth transportation of products as the success of any e-retail business demands uninterrupted and seamless supply chain management. The sensors and detectors track every step in transit to deliver products safely.
Also, Read – How Mobile Application Benefit Logistics Industry?
3. Customer experience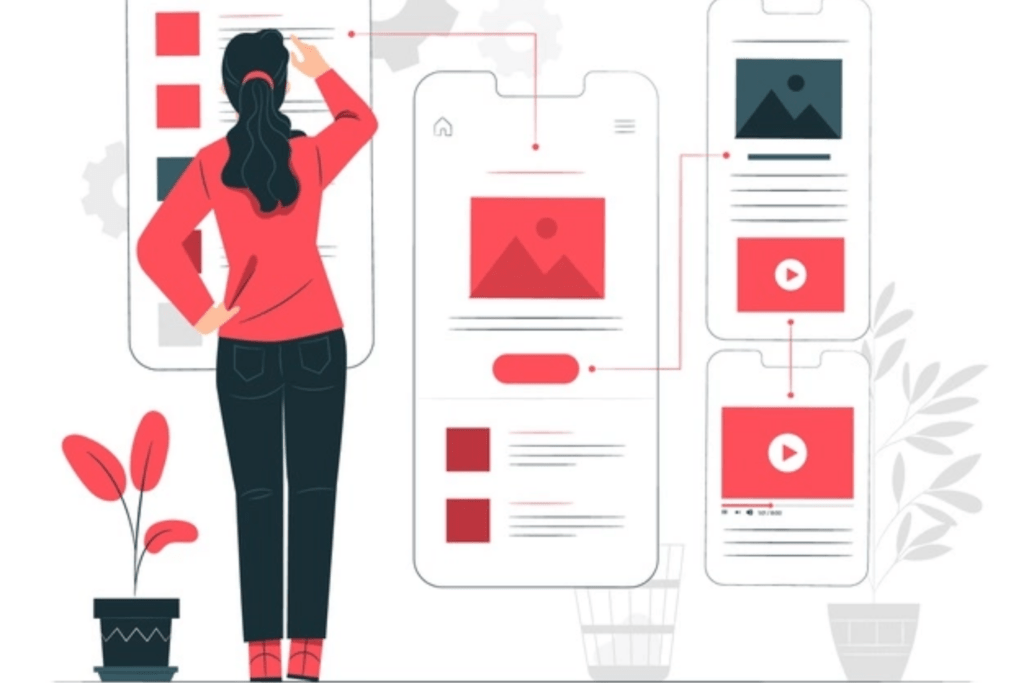 The Internet of Things connects retailers to customers through e-retailing like never before. Every shopping experience can be a digital experience. It has given rise to the "Internet of Me", which is about a one-off network. It describes how businesses create specifically designed, built, and customized products for an individual. This way, retailers can differentiate themselves from their competitors in front of customers.
Some brands are working hard on it by gathering as much data as possible about the consumers and potential customers. It helps them in offering a personalized experience for customer satisfaction and engagement. Hence, deploying IoT in e-retail can give much information about consumer behavior. It enables businesses to be ahead of competitors in approaching the target group. The information gathered should also be about shopping habits and preferences to create suitable marketing campaigns at individual levels.
Also, Read – Gamification In Retail: The Future Of Customer Experience
4. Supply Chain Management
With the help of the "Industrial Internet," data is directly sent from products to retailers. It helps identify the product issue even before it reaches the customer. Then there is data visualization technology which enables the employees to track the whereabouts of the products in the supply chain. Also, the prices of the products can be fixed using this technology. The price change is instantly done based on product promotions, demand, and turnover.
A fully integrated pricing system enables pricing synchronization between shelves, registers, and channels. Through this, prices are verified consistently between e-retail and brick & mortar stores.
5. Marketing
Smartphones play the most crucial role in the purchasing process. Sharing a prevalent example, we start getting personalized messages from a food delivery or grocery app if we do not order through them for an extended period. Those SMS and push notifications are reminders from the app that it's been several days since you ordered something. In addition, it offers special discounts to you for the following order. Now that is what we appreciate sometimes.
If mobile apps and websites for e-retailing don't deliver what the user wants, most people would prefer to return to stores. Hence, IoT plays a significant role as it detects the device that belongs to an individual. It allows marketing to the individual as per the data collected. The targeted groups' daily actions, shopping habits, and preferences are tracked and used to create other marketing campaigns. IoT devices contain much information about customers. That is why we see many personalized advertisements sent our way.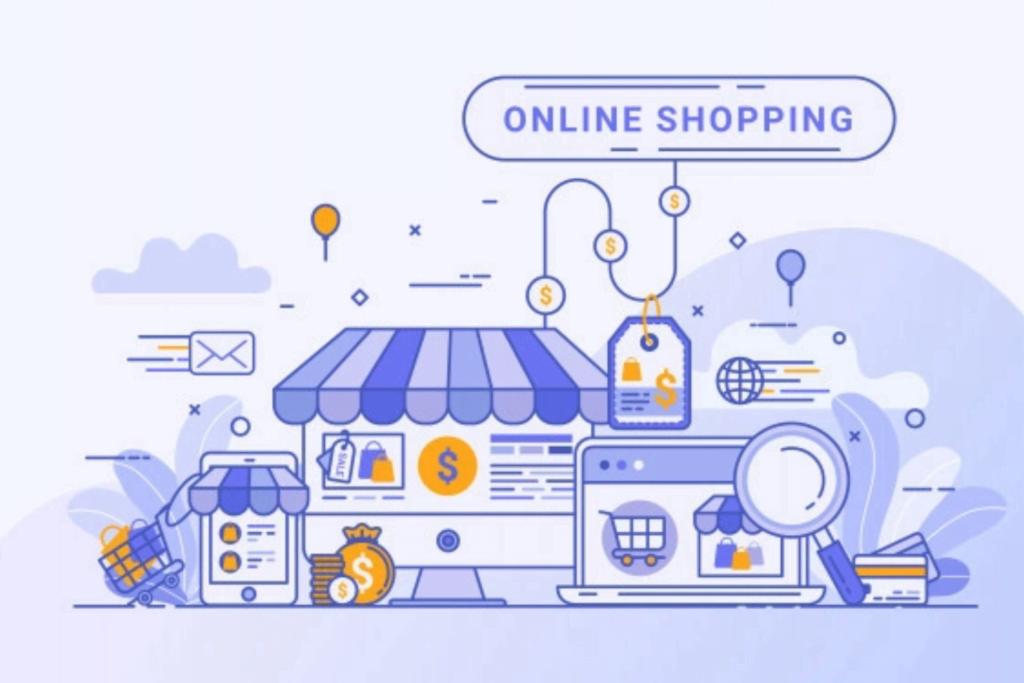 6. Dynamic Pricing and Promotions
Earlier, keeping an eye on competitors was a tedious process for businesses. However, today because of IoT and e-retail, it has become a matter of a few minutes. Companies can now beat the competition from moment to moment by applying dynamic pricing to their e-retail apps and stores. Promotions are easy to alter according to what and when competitors are offering. That is why you also see many promotional activities these days in e-retailing. Every other day we see new offers by the brands on our favorite e-retail apps and websites.
IoT Retail – Challenges and Solutions
IoT in retail has now enabled cashless and cashier-less stores. The intelligent shelves, sensors, and detectors monitor customers and merchandise. You can collect the items and exit the store with your account automatically charged. However, IoT retail security and privacy concerns still push back the customers with all of these possibilities. The main challenges are security, infrastructure, and data management.
1. Security
The IoT technology is still not fully mature and requires long-term focus and improvement. There are certain areas where digital transformation in retail is still struggling to improve. You may not like to hear this, but cyber security is a primary concern for customers and retailers.
Though IoT security is now effectively developed, it still leaves questions about safety in customers' minds. There are still many concerns for data privacy that inhibit using connected devices for purchases.
For this, Retail companies are dealing at their level and calling for government intervention to provide better guidelines. It has also led to the adoption of blockchain by a small percentage of consumers. Such groups of consumers are more knowledgeable about cryptocurrency and use them for making transactions. Using a Cryptocurrency wallet is much safer regarding security, data privacy, identity, and authentication. Moreover, many e-retailing apps currently accept cryptocurrencies such as Bitcoin, Ethereum, or Cardano.
However, to provide a safe and secure customer experience, retailers should work closely with IoT software developers. They should ensure that the sensors and apps are designed with a robust security mechanism. For example, there should be secure passwords and more advanced security infrastructure like end-to-end encryption. There should also be regular software updates and regular scans for bugs and vulnerabilities.
2. Infrastructure
Many retailers lack the infrastructure and network components required by vast volumes of IoT data. To have a digitized retail store and a well-functioning e-retail app, they should have a robust network, end-user solutions like barcode scanners, and cloud solutions.
All these things require considerable investment.
But you need not invest all at once and can follow a step-by-step approach to transforming into a successful digitized retailer. Then, gradually, you can become more sophisticated with your IoT solutions.
3. Data Management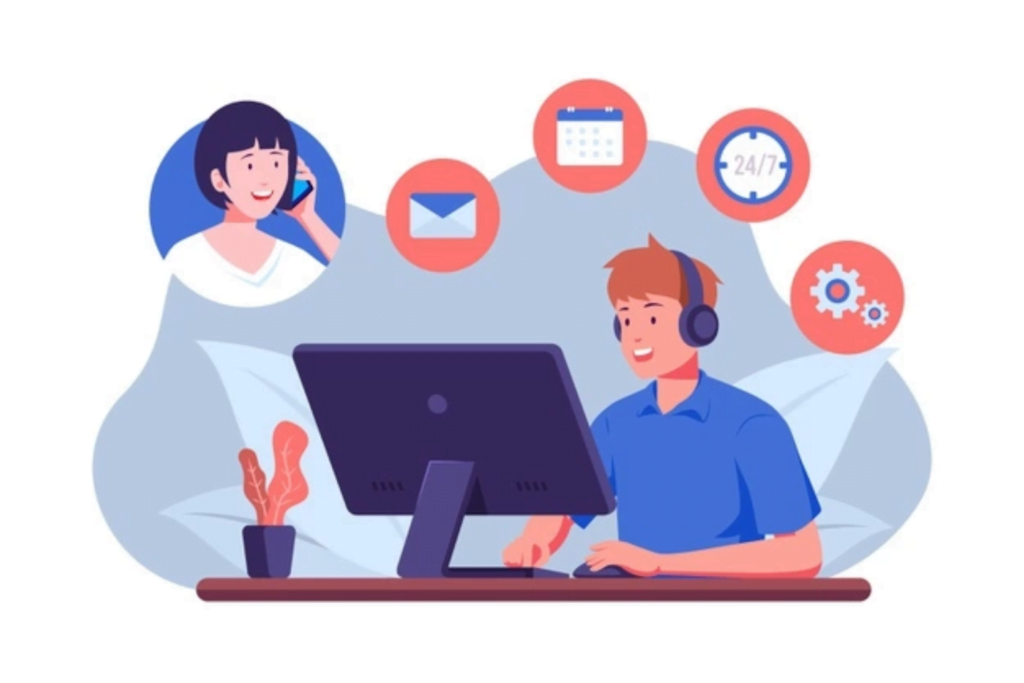 Carrying out real-time data communication and management on time becomes a huge challenge for retailers due to a lack of expertise. Generally, companies suffer due to a lack of technical and analytical skills to get valuable insights from the enormous data collected from IoT.
Businesses should hire domain experts handling data management processes in such a scenario.
By overcoming such challenges, retailers can make their IoT investments profitable and gain a competitive edge in the market.
Conclusion
The IoT technology evolves drastically over time and tremendously impacts e-retail and in-store shoppers. If IoT technology is integrated into businesses, it will benefit their customers and the bottom line. Additionally, for developers and designers, the fundamental essence of work lies in innovation. A great user experience is essential for e-commerce, e-retail apps, or retail stores.
However, when the IoT has become even more prevalent, web developers must work on harnessing the increased data on offer. Recognized as the best app development company in Dallas by many. Eventually, this will lead to more intelligent, wise apps offering personalized browsing experiences.
For those who want to know more about the significance of IoT in retail or wish to build a retail IoT solution, it's best to opt for the industry's best digital transformation consulting services to explore how you can leverage IoT in retail for your business.