The wait is finally over, and it's the day for Apple's Worldwide Developers Conference 2021, or WWDC 2021. For those who are new to this, it is an annual conference, where Apple gives a sneak peek at new features for its devices, majorly around the next version of iOS, macOS, watchOS, and iPadOS.
This year, we wanted to bring you the most important announcements of WWDC 2021 from Day 1. Let's give you a tour of what happened at the event on June 7, 2021.
The event started with glimpses of iOS 15 for Apple phones, iPad OS, and many other goodies, including the rollout of Spatial Audio for Apple Music. One of the key highlights of the event was the evolution of FaceTime. Interestingly, Apple users will now have access to features like Music from other apps while on FaceTime calls. Let's dig into all the key developments and announcements of WWDC 2021 and figure what's in store for developers ahead.
Major Developments: WWDC 2021
iOS 15 – In Touch, In the Moment
Apple announced a major update in their software, moving towards being more connected and powerful. With iOS 15, Facetime conversations and calls become more natural. Users can now manage their notifications and finally be in the moment even while on a call with someone. Also, iOS 15 includes new privacy controls in Siri, Mail, and many more places across their system for more secured user information.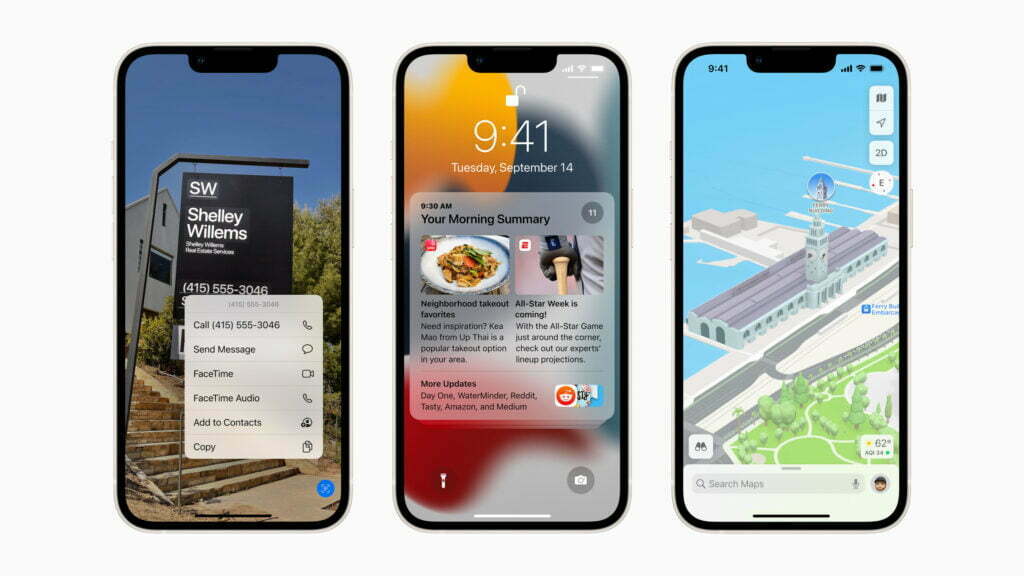 Highlights of FaceTime Updates
Spatial Audio: Spatial audio works well when you're using an audio setup. It will make it seem more like your friend's voices come from their on-screen positions.
Voice Isolation: Another acoustic upgrade for when you're FaceTiming in a loud surrounding, to make the voice better and toggle-able.
Portrait Mode: Portrait mode in the camera app will help users have pretty backgrounds or even blurring.
FaceTime links: You can generate shareable FaceTime links for everyone to join calls, including desktop and Android users. Wow.
SharePlay: Shared video and audio streams are other super exciting features for FaceTime, making it all the more interactive and natural.
Focus Mode: Users can now shift their phone between multiple customizable modes, like work and life, for instance. These modes can have different widgets, backgrounds, and more.
Notifications batching: The much-awaited notifications batching to sort the most important notifications together is finally here. You can customize them to come at a specific time to organize your day better.
Live Text: Cameras can now recognize text in photos (both handwritten and printed) and make it searchable.
Read more about our 7 day experience with iOS 14 last year.
Let's discuss how digital transformation can accelerate growth for your business
iPadOS 15
The next highlight was the announcement of iPad OS15, where Apple talked about adding features for multi-tasking, enhancing widgets, and app library. These multi-tasking features, Split View and Slide Over, makes iPadOS15 even more intuitive. Interestingly, apart from all these multi-tasking features, Apple also introduced a Quick Note feature to be a more advanced way to collaborate and organize. Even while you type or write using Apple Pencil, the feature elevates your experience multiple folds.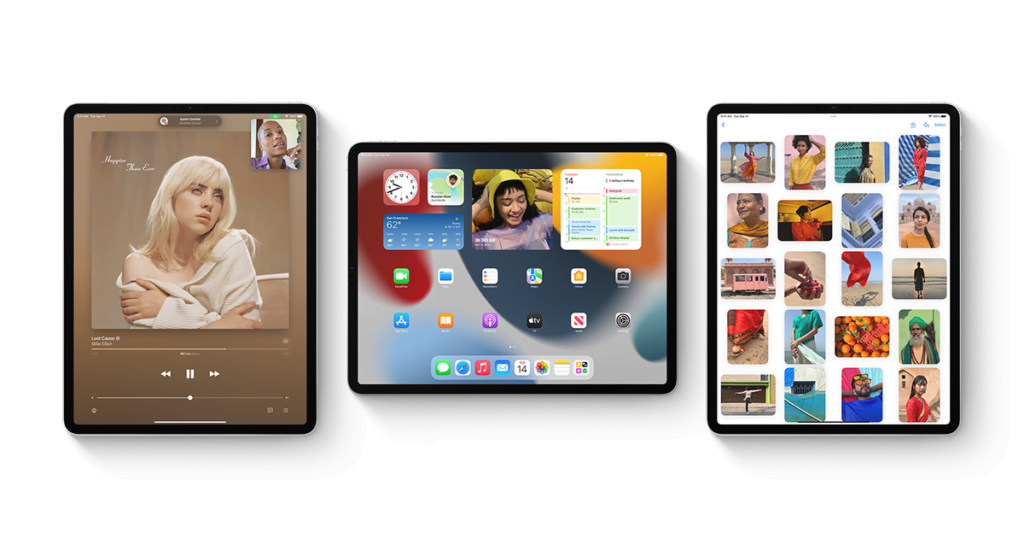 The second important highlight is the new widget layout for the home screen and app library in iPadOS 15. With the new feature, it becomes easier to organize apps. To that, a Translation feature is also added to aid natural conversations and texts. Moreover, an iCloud+ subscription service will now focus on privacy.
Apple Maps – A Brand New Way of Looking At The World
Maps are now getting a total makeover with a detail-focused overhaul and the addition of 3D elevation maps, 3D rendered landmarks, crosswalks, bike lanes, etc. Taking some cues from Google Maps, it also includes a feature to scan nearby buildings to orient the phone more precisely, especially for walks.
macOS Monterey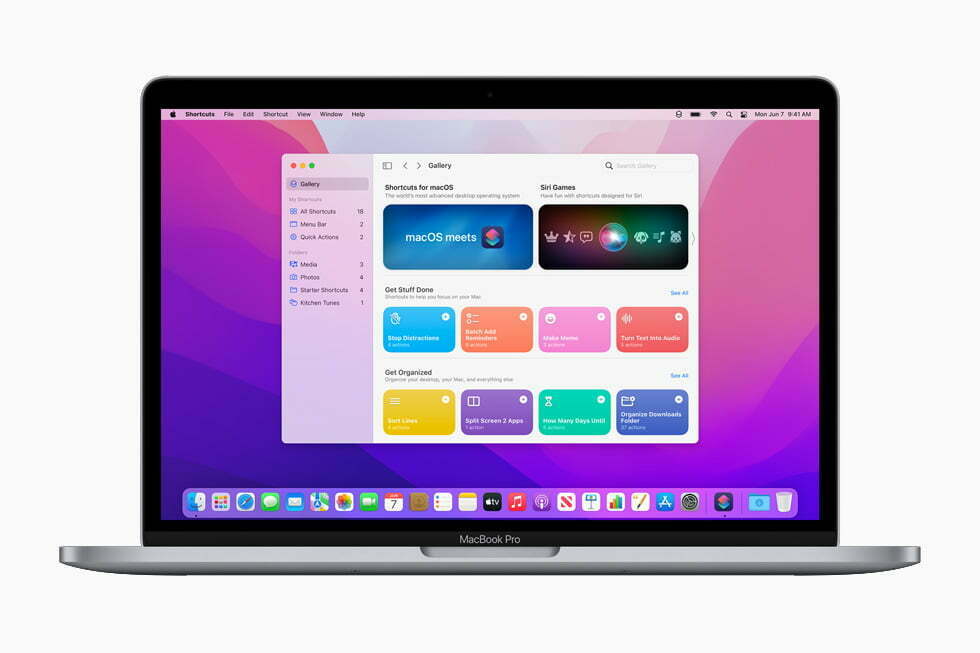 The next major release of macOS will be called macOS Monterey. It brings features including Universal Control, improvements to Safari, and much more. These features let users control their iPads and Macs with just one trackpad. macOS is also getting AirPlay, wherein it allows you to send the content directly to your Mac's display, like in an Apple TV. Moreover, Safari is also getting a UI overhaul, tabs are getting smaller, and a tab groups system will keep things more organized/synced.
Developers Haul
Apart from the consumer-facing updates, another set of announcements was based on targeting the developer's community. The more technical bits are mentioned here.
New APIs to hook into features like SharePlay, Focus.
Developers will now be able to build multiple App Store product pages for the same app, making sure to analyze which one resonates the best
Test flight: The service for privately distributing pre-release/beta apps on devices OS is coming to macOS.
iOS is getting a built-in 3D object scanning system for developers to tie in their apps. This will allow them to integrate the 3D scanning style functionally without reinventing the wheel. Object Capture will turn 2D images into 3D images easily and get an AR preview of the model.
Watch OS 8
Taking their wearables to another height, Apple adds an array of impactful features to their WatchOS8. Expected to be implemented through Fall 2021, these features include Mindfulness, redesigned photos, and enhancements to health and fitness.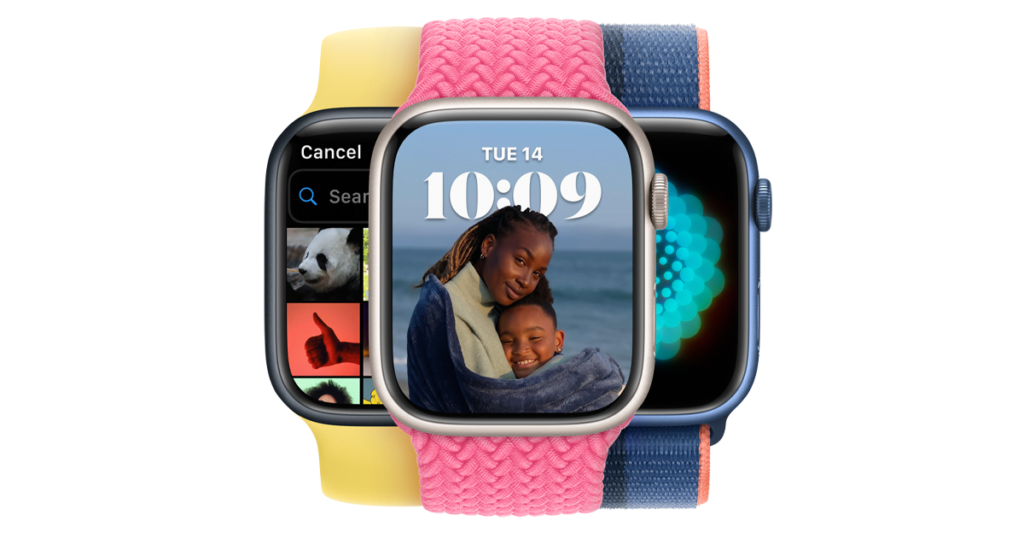 Breathe app is redesigned to keep note of all the information about the user's health. It also checks their respiratory system, oxygen saturation levels, and breathing pace while the user is asleep. Apple announced its plans to bring these to its music streaming service at no extra cost.
Stay tuned with us to know all about WWDC, and what lies for developers ahead.