Rocketing usage of smartphones laid the foundation for a boom in the M-commerce industry. According to research, more than three billion people use Smartphones today. This number is expected to shoot by several hundred million in the coming years. Out of the several conveniences, mobile phones brought to our lives; shopping is a major one. With digital transformation setting up, brands and businesses are compelled to have a virtual presence. The onset of websites for shopping or what we call E-commerce made it possible for people to shop from any corner of the world. M-commerce came in as a natural progression of E-commerce websites.
In no time, everyone from small to mid-sized and even big brands started coming up with delightful M-commerce applications. The sector is expected to hit 4.48 trillion dollars by 2021. That is an overwhelming increase! M-commerce morphed shopping experiences, reached more people, and ensured overall brand improvement.
Here are the top reasons why the boom happened:
1. Wider reach: M-commerce applications facilitate higher revenue generation, as businesses are no longer confined to local premises. You could enjoy your favorite brands from anywhere around the globe, which is indeed super exciting for buyers.
2.Enhanced customer experience: Customer experience is both an outcome and reason for the boom of M-commerce applications. The increase in demand for a better shopping experience has led the businesses to come up with these apps altogether.
Let's discuss how digital transformation can accelerate growth for your business
3. Improved brand reputation: Brands with a well developed M-commerce application observed way higher customer trust in themselves than those who didn't have one.
4. Time-saving: Another primary reason for the swift change in trends was the time M-commerce applications saved for customers. Customers can now load content 1.5 times faster than E-commerce sites. This makes the overall experience better multiple folds.
Types of M-commerce
M-commerce is beyond buying a product online – it includes all purchase decision behaviors made using a mobile device. There is a broad range of applications used in various niches. Here are the possible types of M-commerce Application businesses can adapt to.
a. Mobile shopping: The primary type of M-commerce applications is Mobile shopping. They satisfy customer needs of shopping from anywhere around the globe at any point in time.
b. Mobile payments: Cashless revolution laid the foundation for the increasing popularity of mobile payments. Multiple sectors like restaurants, logistics, travel, and others are increasingly adopting mobile payments.
c. Mobile banking: These types of M-commerce applications focus on the multiple payment options available. Mobile banking helps customers keep track of their finances, monitor their transactions, get account alerts, transfer money instantly, and much more.
The future of M-commerce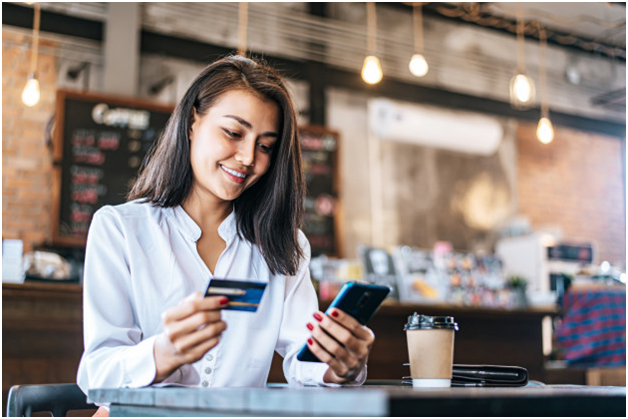 The most obvious reason for such a promising future is because of the increasing mobile ownerships. As consumer habits evolve, service providers and retailers look ahead of the curve to keep up with the technological advancements. In 2021, M-commerce could rake in some $3.5 trillion, making up almost three quarters (72.9 percent) of E-commerce sales. Such is the soaring popularity and demand for M-commerce, the world over. Any commerce business that isn't fully embracing mobile commerce as part of its future is most likely to fall behind its competitors.
How to match up with the growing demand
Gone are the days when customers used cash for purchases. The rise of M-commerce and alternate payment methods like Credit Cards, Debit Cards, Net Banking, Apple Pay, and PayPal makes it easy for customers to purchase online. Many mobile apps now have payment integration as a priority in their applications.
Retailers should:
a. Accept all payment modes within their mobile apps
b. Ensure seamless execution and security of payments.
c. Offer usage of different gift card schemes/coupons etc.
d. Keep up to date with the latest payment methods.
Virtual assistance like chatbots are in demand
Chatbots or virtual assistance tools act as a communication channel between customers and retailers. They help streamline the buying process, enhance marketing activities, optimize your shopping carts, focus on client cares, etc.
Retailers should:
a. Imbibe fundamentals of chatbots and adapt to it through their mobile applications
b. Understand the possible challenges that could arise
c. Have a thorough training of chatbots to those responsible for the execution.
Personalization:
With 61% of mobile users preferring platforms that deliver services customized according to their location and choices, personalization will remain popular in the M-commerce domain.
Omnichannel Experience:
Over 51% of businesses rely upon eight channels for delivering customer experience, the concept of omnichannel strategy will gain momentum in 2020-25
Voice search:
With the rise of products in the online markets, experts predict a further surge in demand for voice-driven user experience. Research suggests that 72% of people who own smartphone devices use voice-activated speakers in their daily activities. UK based analysts predict that the demand for voice commerce will grow to reach more than $80 billion per year by 2023.
Incorporate a personalized shopping experience with the voice search feature. For instance, if a customer wants to buy groceries from your app frequently. A voice assistant can suggest items that match their diet based on their earlier preferences.
Proximity marketing:
The concept of using WiFi and BLE-powered Beacons enable entrepreneurs to reach more people within a particular location and send them personalized alerts. Getting personalized notifications to enhance your conversion rates and boosts your revenue.
M-commerce Market Trends You Need To Know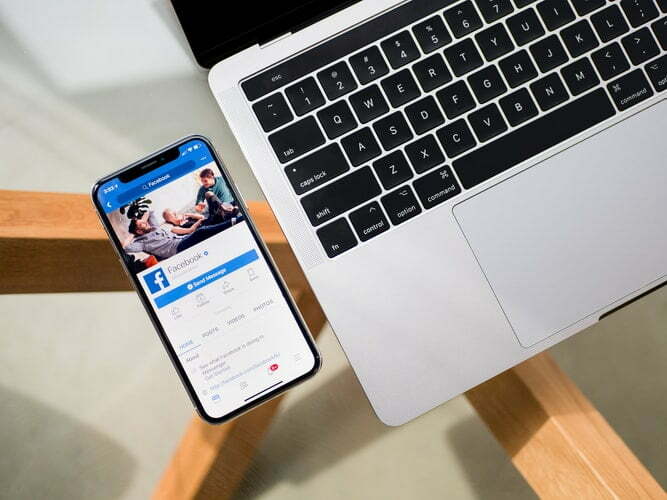 The year 2008 became a smash hit after Steve Jobs came up with the Apple App Store generating a whopping $34 billion in 2016. Here are some trends you need to know about:
a. M-commerce is now more than 50% of E-commerce: With users spending more than 90% of their phone time inside apps, it's fair to say most of the businesses conducted are app-driven. This means mobile has become the number one channel for e-commerce. Online merchants who can't deliver the mobile experience their customers are looking for, both in apps and mobile web stores, will eventually lose customers.
b. Mobile Apps drive high ticket sales: The average conversion value for mobile devices is $117.16 for iOS and $111.70 for Android. That's a massive opportunity for any e-commerce business. High ticket products are no longer a problem.
c. Mobile Apps are ending mobile cart abandonment: One of the significant problems with e-commerce websites is the high cart abandonment rate. Using m-commerce applications makes that rate go way lesser. Mobile apps offer convenient, safe checkouts and speedier transactions. This drops abandonment rates down to 20%, making this one of the most valuable trends to take advantage of
d. In-app chats are a massive deal: Live chat features can increase lead acquisition by a massive 60%. In the past, live chats were limited to websites- but they're now becoming standard in m-retail apps. With all its growing clout, m-commerce is the next big thing in the e-commerce world.
It is interesting to observe the rate at which M-commerce is affecting the retail industry. We are most likely to witness the rule of m-commerce over the retail sector. Being a part of the trend is more important now than ever.
When it comes to types of M-commerce applications, developing native brand apps that help customers conduct transactions is key to seeing business growth and enhanced sales. Even those who have most of their business in-store need to integrate mobile payments to remain competitive.