E-commerce is an ever-evolving platform. There are more than 86,000 websites in the US alone that use the Magento platform. More importantly, around 60% of buyers use mobile phones to place their orders via mobile. Therefore, as an E-commerce business owner, you can not deny the magic and power of Magento for E-commerce websites. These are only a few of the glorifying statistics about the usage of Magento for E-commerce stores to make you drool about the power of the Magento ecosystem.
Quite recently, Business News Daily recommended Magento as one of the best E-commerce software for Enterprises and fast-growing online businesses, and we absolutely can't agree more. If success had a face, it would look like Magento!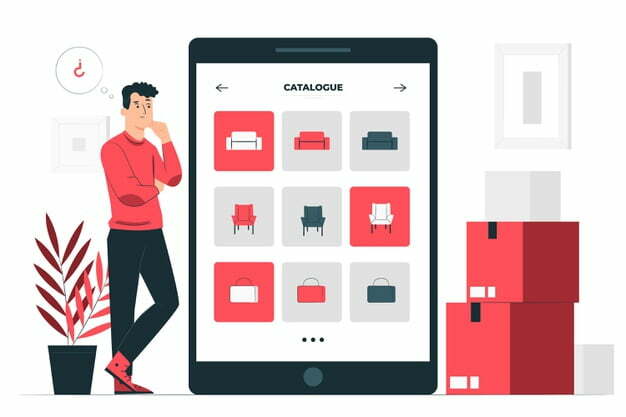 -Why Magento?
The slogan for Magento is "Designed to grow, built for flexibility." Brands like Samsung, Nike, Ford, Foxconn, Lenovo, Olympus, Men's Health, and million others – from medium to small enterprises – use Magento E-commerce CMS. As of today, Magento empowers 29.89% of all online stores, and that's a self-explanatory success number! The CMS has a significant statistic and a more critical market share. As a business owner, you should look at Magento as your magic wand!
And without any further ado, we are now going to give an in-depth review of the CMS, a comparison of Magento with other platforms, and which businesses it suits best. Moreover, we shall then move to the top reasons you should Magento for E-commerce web/app development.
Magento's Market Share:
According to studies from W3 Techs, Magento currently empowers 0.8% of all websites on the Internet. It holds 4.55% of the whole E-commerce market share, making it the fourth-largest E-commerce platform globally. Some excellent E-commerce websites built on Magento include Coca-Cola, Ford, FoxConnect, and Warby Parker.
Comparison of Magento with other CMS platforms:
Magento's competitors like Shopify, WooCommerce, or BigCommerce are quite popular with small businesses and beginners in online retail. However, these aren't the best options from a long-term perspective. In case you're looking to grow and expand, you need a customizable solution.
When you use Magento, you become a member of the developers' professional community and have access to resources of an ever-growing professional ecosystem.
Here are some of the reasons why you should choose Magento for website/app development.
1. Open Source
One of the ideal reasons to choose Magento is that it's free and open-source software. However, platforms like Shopify need you to pay for it.
2. Extended Support
For any business, the support operations become an integral part of its growth. Magento as a platform keeps getting valuable additions in terms of security, stability, and support all the year-round. The active Magento community helps improve the platform for a better user experience, elevating E-commerce standards overall.
3. High Performance
Magento E-commerce is the winner once again regarding the page load time, query processing time, and other dynamic or static operations. It ensures optimum website performance while using minimal server resources.
Only a few hundred milliseconds of latent processing can completely kill E-commerce websites' chances to grow to their utmost potential. Magento, along with modern technology such as Varnish, Memcached, Redis, FPC, and optimized database options, can fittingly cater to E-commerce businesses and their clients' requirements.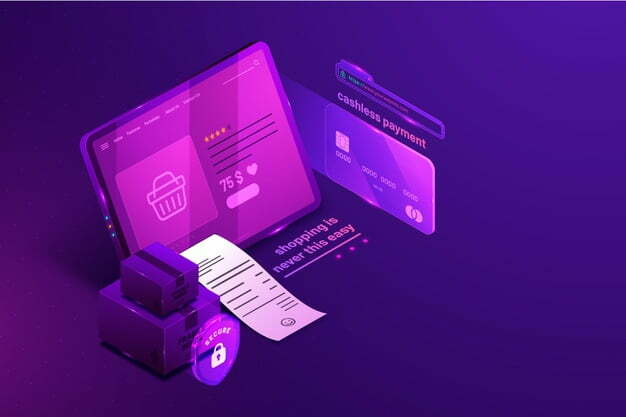 4. Enhanced Multitasking
Another great thing about Magento for E-commerce is that it allows you to perform multiple tasks simultaneously, which lets you work on other essential tasks while monitoring your website's performance.
5. Flexibility
Magento developers always develop a stunning user experience/frontend because multiple devices would have access to it. It also lets you customize the Magento web store's back-end to meet specific user requirements.
You can also take control of the interfaces and processing capabilities of an E-commerce website's core solutions.
6. Advanced SEO
Magento is an SEO-friendly platform, adding to the list of its advantages over its competitors. Integrate necessary SEO plugins and extensions, and your customers will find your products online without problems. Remember that high traffic results in increased conversions.
7. Customize Security Permissions
Another benefit of the Magento platform is the opportunities it comes with for limitless customization. It helps you create unique shopping experiences for your customers.
8. Cheap and yet brilliant
Magento could be a godsend for people looking to find an affordable option yet don't want to compromise on the quality. However, you need to have PHP programming skills to develop your online shop from scratch on this platform.
Is Magento the right choice for your business?
Let's try to break down the advantages of Magento for small as well larger businesses.
For small business owners:
A small business is the one selling fewer than 500 products on their E-commerce website. Generally, these online shops have a small number of managers or retailers on their team.
Small businesses may use the free Magento Community. You'd need an additional budget (from $4,000 to $20,000) to hire an excellent E-commerce development team. Also, you need to pay for the hosting server, domain and integrate online store elements that might be paid or free.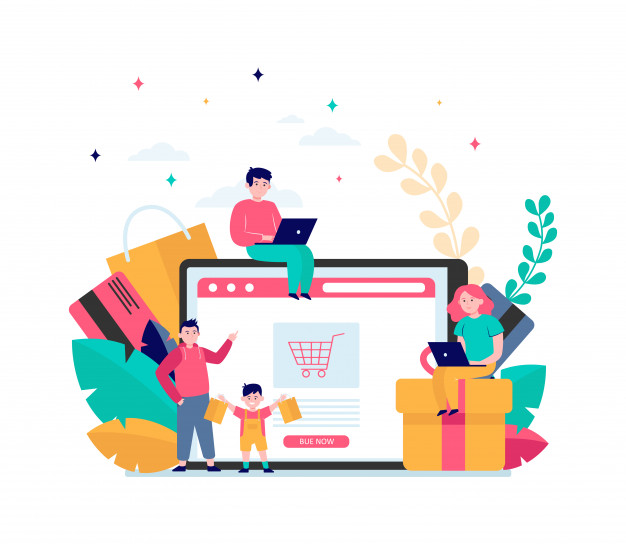 For Established Business Owners/Retailers:
A larger business is the one selling more than 500 units on their E-commerce website. In most cases, established or experienced business owners have enough technical experience to handle platforms like Magento.
Suppose you have the view of how your website should look and what functionality it has to offer. In that case, you could hire an E-commerce development team to make all the necessary changes using the Magento Community Edition ( $10,000 to $75,000).
Towards the end, we can say that Magento has a multi-load of benefits for E-commerce website development. The community of developers and Merchants love Magento. Developers love the versatility, and merchants love the functionality! Get in touch with our experts to enquire about Magento E-commerce development and how your business can make millions with it!