Every business requires a strategy that starts by laying the foundation of robust planning and an extensive research. Hence, it is crucial to be familiar with the terms related to key mobile app features before getting involved with any development.
Extensive Research
First you need to decide what kind app you want to develop and what is the purpose of the app.

Before you start the process, get thorough information on who your competitors are? For instance, if you are developing an app for an E-commerce website, then you might have to compete with giants like Walmart, Ikea or Amazon.

An extensive research is beneficial as it will help in sufficing the customer needs.

Being up-to-date with the latest available technology is important as it helps you stay afloat in this business. The other significant criterias being trends, competitors and potential customers.
The purpose
Each product is launched with a definite goal in mind and it is essential to know what is the purpose of the mobile app in the market? Once you know the answer to this question, your task will be become simpler. While defining the purpose of the app you will get to know who your customers are and what the users can expect from your app.
According to a survey, 97% teenagers and youngsters have smartphones and you cannot neglect this target audience who are hooked onto their smartphones looking for unique applications.
Picking up best features for app
Selecting the best features for a mobile app is an important part of the decision making process. All facts need to be well understood before their final implementation.
Concept of successful app features
One must answer a few questions before moving ahead. What is the concept behind a successful product? Determining the success rate of your app is important as it will help app developers in deciding the features for the app.
Let's discuss how digital transformation can accelerate growth for your business
Set the features according to priority
One vital area where one needs to focus is the feature preference list. You will have to select the features which play a crucial role in the success of the app. This needs to be done based on the importance of the features.
You might need to launch the app with the most important features at first and then keep adding more features to keep the audience engaged with your app.Once you have categorically divided these features, the decision becomes easier.
Adding social sharing feature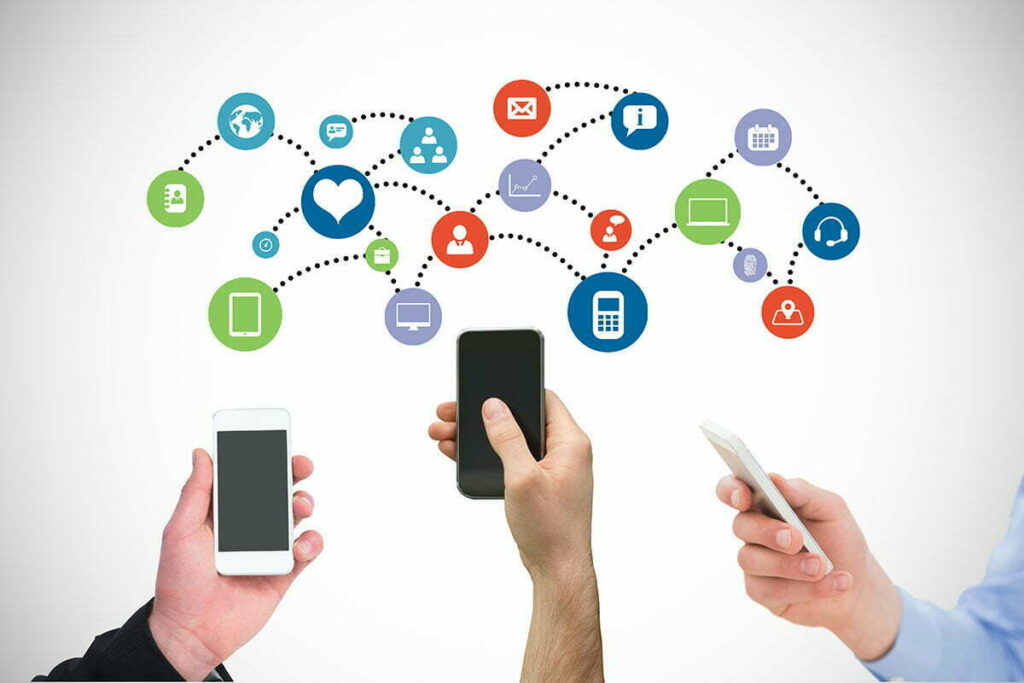 Social media is undeniably the most powerful and effective tool for the success of any business strategy. Adding social links will certainly give you an edge to connect directly with the users on various platforms like Facebook, Twitter, Google+, Whatsapp and many more.
Offering the best user interface and functionality
An important feature by which you can retain users is by offering the best user experience and user interface.This includes the color, font style, buttons and other user friendly functionalities.
The purpose of the app should be to help users in their day to day tasks. For this purpose, you can provide additional services such as back-end data integration, coupons and other special offers.
Some of the apps which have been chosen by various agencies for their outstanding User Interface in 2017 include Snapseed by Google, Pear by Pear Sports etc.
Developing app features based on internet speed
Internet speed is an important factor in the success of your application. Not every smartphone user has access to 4G network or a higher internet speed so you must stress on developing an app that will be suitable for phones browsing internet on 3G or even slower network. Here again the functionality feature will come into play.
It is important for the developer to test your app on different internet speeds and various networks or signal strengths. It can only be launched if it has passed all the tests successfully,
Some other features
You also need to pay attention on other features like high quality graphics, selection of the right font, readable content and easy scrolling options. You can request users to send their valuable feedback on the different features of the app.
Contact Copper Mobile, If you are looking for a mobile app company that develops world class applications.