The mobile revolution has a huge impact on the automotive industry. The shift towards mobile apps is indicative of an entirely new landscape- the customers can compare prices, receive notifications, and even redeem discounts, all within a few clicks. A recent study on user preferences in the automotive industry suggested that about 72% of users use their smartphones when looking for a new part of their vehicle or a new vehicle altogether.
According to Juniper's research, in-vehicle mobile apps will have a market of nearly $1.2 billion by 2017. The market size is around $63.2 billion in 2020 and up to three-fold by 2025.
Imbibing the smart devices into the vehicle has become, and will continue to be, a key driver for automotive infotainment and in-vehicle Internet access. According to Egil Juliussen of IHS research, "In the coming years, an explosion in the use of in-vehicle apps in cars will be seen."
Furthermore, as per HIS reports, 8 percent of new car buyers and owners want in-vehicle apps. In-car apps own the door to new business opportunities and models for content providers and mobile app developers. Several developers use 5G to increase the safety and efficiency of connected cars.
Reports suggest around 68% of accidents can be easily avoided by using the upcoming 5G technology. With the enhanced use of sensors, AI will be vital to making sense of everything.
Let's discuss how digital transformation can accelerate growth for your business
Let's have a look at the various aspects of the opportunities created by the connected car market.
For car manufacturers:
Mobile apps for car manufacturers focus on entertainment, thus offering videos and music streaming features. These apps serve the clients- who want to have a customized look for their cars, including personalized interior or exterior of their vehicles by choosing the color, wheels, interior leathers, and decorations, etc.
For the car dealers:
Mobile apps for car dealers will help them in improving their services by equipping employees with apps. It will provide real-time data and information on inventory-related discounts and special offers.
For Consumers:
Smartphones have enabled consumers to buy cars, look for a part of their vehicle, find the best prices, and understand more about their vehicles than ever before. Apps like Carsales and Drive help users in finding the best prices. Kelley Blue Book and Cars.com provide expert reviews on automobiles and help organize test drives if you're interested in buying any. Another array of apps like Edmunds helps calculate the actual market value of your vehicle and empowers them to make the right decision in buying a car.
Mobile apps help fight distracted driving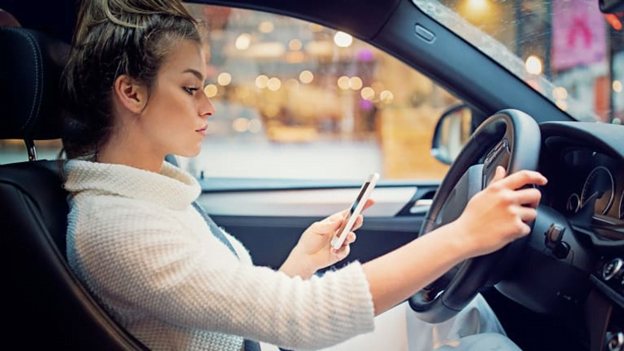 Mobile apps give power to your smartphone, making it a tool that fights distracted driving. These apps help drivers block them from using their mobile phones, ensuring that your attention is always on the road.
Smart cars allow your smartphone to interface with them
Users are accustomed to taking their personalized content with them wherever they go. It could be their music, podcasts, prime time news, and even social media channels. Car manufacturers and developers are well aware of the fact and thus develop car interfaces with apps allowing drivers to stream their favorite music/podcasts.
A few auto manufacturers took a step further by collaborating with streaming media partners like Spotify, The New York Times, Weather and Sports channels, etc.
Mobile apps enhance the driving experience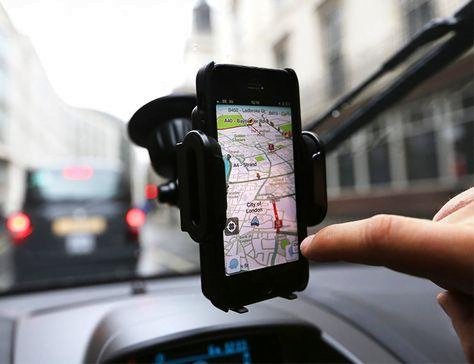 The increasing use of mobile apps across the automotive industry has led to a sudden increase in tracking apps, even for truck drivers. Over 90% of drivers carry at least one mobile device with tracking apps installed in it.
Apart from helping drivers track their way, mobile apps also enhance the overall driving experience by customizing your car according to the driver's needs.
In conclusion, connectivity and autonomous features allow vehicles to become a platform for drivers and passengers to use their transit time for personal activities. Some developers argue that the automotive industry is in decline. However, we contend that the growth is accelerating, paving the way for new revenue pools. The whole idea of shifting markets arises from the fact that consumers are increasingly moving towards shared mobility and connectivity services.