NFT or Non-Fungible Token is an irreplaceable cryptocurrency. At a high level, most of the NFT's are a part of the Ethereum Blockchain. Anything digital sells as an NFT. And it was in this field, they originally found their usage, as representations of distinct, one-of-a-kind digital assets, like in-game collectibles. Their implementation in the blockchain game project CryptoKitties is particularly well-known. Renowned painters, musicians, and digital artists are catching up with the latest buzz and making many sales.
The average sale price of an NFT suggested by the most popular NFT platforms is several thousand dollars. According to rankings on OpenSea, the average price of an NFT sold on SuperRare is 2.15 ether or $5800; on MakersPlace is 0.87 ether or $2400, and the average on Foundation is 1.27 ether or $3500.
"Most NFT sites will recommend you set your sale price at 0.5 ETH, which was about USD 894 on March 19th," Parker notes (due to the high volatility of the cryptocurrency, it's about $1,300 now). "The number of Primary Sales that ended up selling for the recommended price was a whopping 1.8%."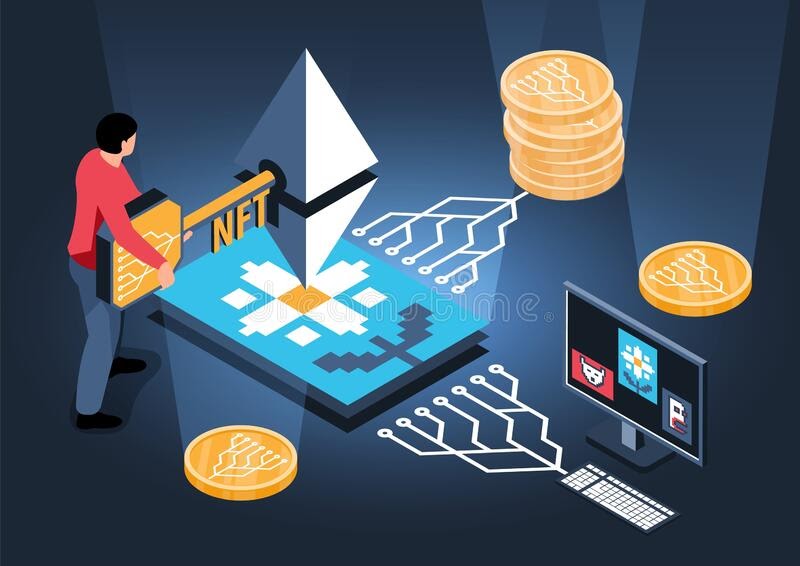 The monthly volume of NFTs traded has exploded since September 2020 and has grown from a few million to $241 million, as recorded by NonFungible. The NFT craze is a phenomenon that is shaking the traditional art, game, sports, and insurance sectors. The markets are accessible to anyone ready to open an Ethereum wallet and connect to the blockchain.
Difference between NFT's and Blockchain
NFT is an abbreviation for non-fungible tokens. It is developed using the programming used in minting cryptocurrencies such as Ethereum or Bitcoin by development companies. Physical money or maybe liquid or cryptocurrency is fungible; therefore, you can compare the two values. The note of 1 dollar can replace one dollar note. One Bitcoin always has the same values as other Bitcoin.
Let's discuss how digital transformation can accelerate growth for your business
How does the NFT Marketplace Operates
A transaction protocol or a smart contract is the heart of NFTs. Have a closer look at this term. A smart warranty refers to a self-executing contract specifying the agreement between customer and seller written down in lines of code. Data exists across a distributed, decentralized network.
Each one has specific information stored in a contract and blockchain to guarantee safety. These contracts work together with blockchain technology and auto-generate to their potential.
Now, If we speak about NFT marketplace development, the most popular NFT tools include OpenSea SDK. Companies may also choose third parties providing such services.
An ideal custom development company is a time-tested method to develop a marketplace that would match all their expectations. Typically, an experienced development team would provide you with an end-to-end solution. This approach allows for scaling your project to attract a greater number of visitors.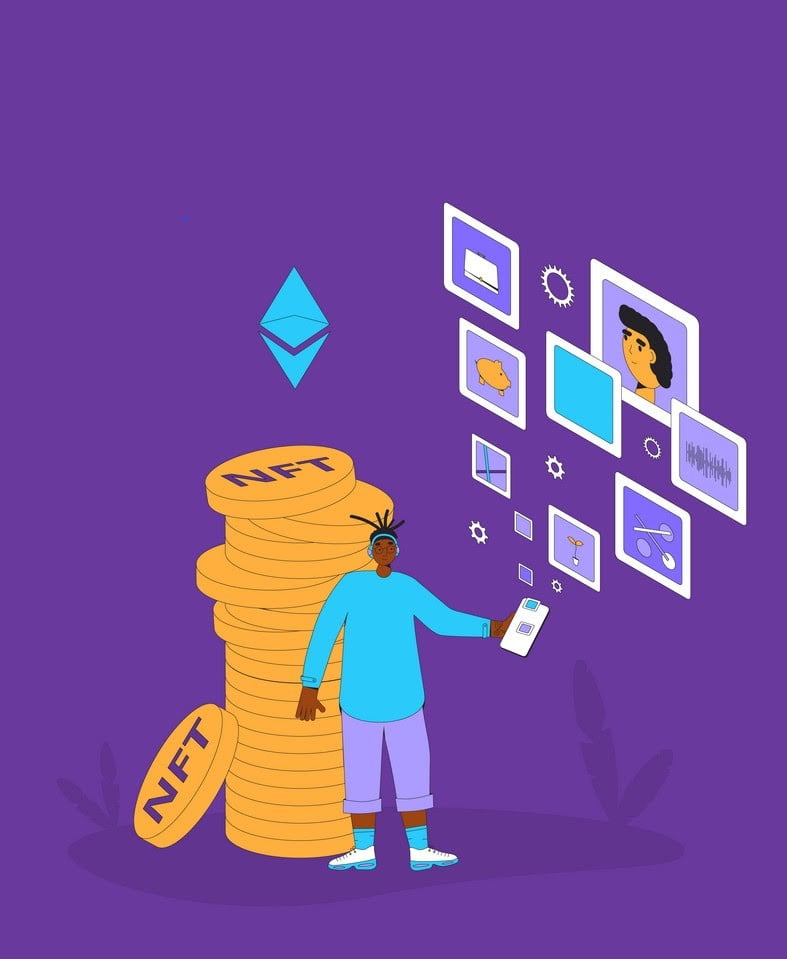 Scope Ahead
The growing industry of blockchain and NFT has opened up many gates of digital transformation we didn't even know existed. However, there are still many reasons why the world of technology has not yet captivated the scope. In many cases, there have been issues with scalability, security, transaction speed, and cost. Multiple competing implementations are still seeking solutions to these challenges. As far as Financial Institutions go, NFT's still a brand-new concept.
On the other hand, NFT is growing scope for artists and digital creators all around the world. When an artist mints the drawing on a blockchain and converts it into an NFT, the artwork is verified as the artist's original drawing online. If anyone downloads it from there, they own the work completely with copyrights to the artist. This way, the work is both accessible and verifiable on a publicly available for people to see.
NFT's allow everyone to be involved and hence facilitates a great platform for people to experiment with their art and more. The preliminary experiments began with colored coins and are now moving to illustrations.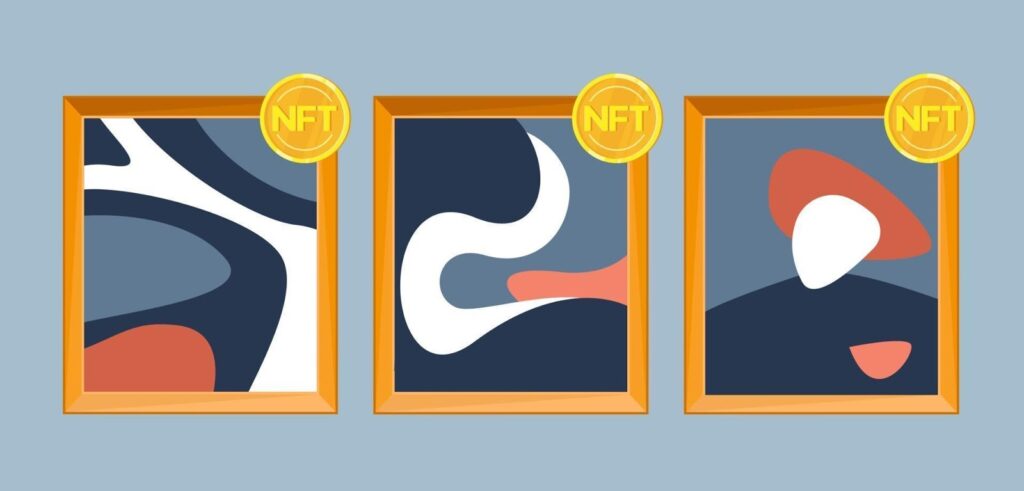 However, the NFT bubble got faster spread out, and celebrities are pumping on the action. Rob Gronkowski, a famous football player, has sold NFT trading cards of Super Bowl highlights for over $1.6 million. In all, collectors of any kind are buying and making this hype even larger. A new wave of digital artists is coming together and creating new communities around NFT marketplaces and transforming this hype into a new element of independence in the art and music scene. Just as Instagram influencers sell sponsorships, NFT creators tokenize their fame.