Since the beginning of COVID-19, passenger air travel has come to a near standstill. There have been multiple travel restrictions to contain the spread of this fatal disease. It is really difficult to predict the effect of the ongoing pandemic on commercial aviation. However, we must not miss out on the silver lining during such challenging times- the emergence of Augmented Reality and Remote Assistance.
Based on reports from the International Air Transport Association (IATA), about 98 of their revenue-earning channels worldwide are limited by severe travel restrictions. Moreover, 10,500 aircrafts are grounded. Some of the airlines have been shut down completely, a portion of these may never see the light of the day.
The entire world is facing extreme financial pressures and is therefore cutting capacity at unprecedented rates. The changing epidemics of the world lead to an altogether change in technology associated with aviation operations. While new technology is being embraced to optimize repairs and processes, maintain airline functionalities, and detect damage, the future is still overwhelming.
However, we've tried collaborating everything you should know about augmented reality and how it's taking Remote Assistance to the next level.
The Rise Of Augmented Reality and Remote Assistance
Organizations are reimagining their businesses to sustain the present times and make better use of their precious resources. The current breakthrough in maintenance is augmented reality technology. Augmented reality allows users to enhance their operations with real-time superimposed digital information.
Augmented reality in Remote Assistance is commonly referred to as the "see-what-I-see" collaboration. This technology solution is the new ideal way to have specialized expertise on-site anytime, anywhere.
Moving forward, airlines and MRO realize the benefits of paperless operations and mobility. People associated with the aviation industry are forced to meet remote working and social distancing norms. As a result, several digital breakthroughs are already happening this year.
Remote Assistance is a merged reality solution that instantly connects people and helps to diagnose, solve, and validate issues.
Experts can support customers, technicians, or engineers in inaccessible locations, even from thousands of miles away. This means your experts are almost anywhere, instantly. Such technology helps merge two real-time video streams facilitating one of the remote experts to help someone who needs support in another location. It comes down to an interactive help session in a virtual reality environment.
"We no longer need to fly in people from Germany- where our main equipment suppliers are based- to troubleshoot our machines. Now they can virtually see what we see instantaneously and help diagnose and solve issues without stepping foot in the place. This also allows us to operate virtually, unencumbered by time or distance, " says Helen Davis, VP of the supply chain, Coca-Cola Refreshments.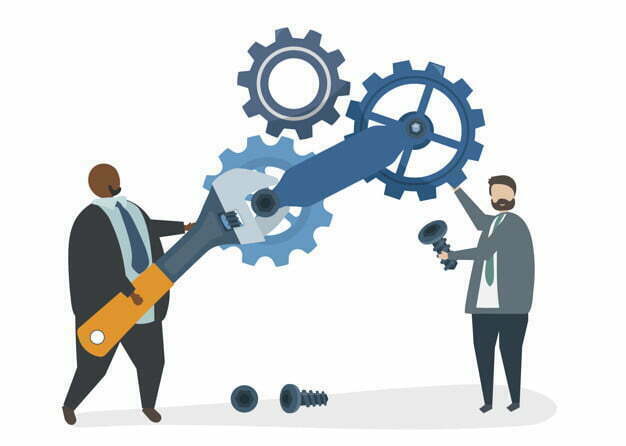 IATA has also realized the importance of air cargo planes fighting the spread of COVID-19 and getting urgent medical supplies. Based on Aviation reports on April 1, 2020, the new system is a part of an expanding set of guidance that the FAA has issued to ensure it can maintain oversight and industry can comply with regulations while it waits out the COVID-19 crisis.
In conclusion, we are still in the middle of figuring out the exact impact of COVID-19 on the aviation industry. Implementing the augmented reality maintenance program has a vast array of benefits in these testing times. To know more about incorporating augmented reality solutions according to your specific needs, you must contact our experts!