Cryptocurrency has taken the world by storm and continues to grow in market size at a previously unimaginable pace for good or for worse. Some call it the future, some call it a scam, but one thing it is," is an opportunity." There are various ways that more and more people are getting involved in the space of Cryptocurrency. This has pushed businesses to be bolder and take a serious look at adopting it in their business model. As more transactions start using Cryptocurrency, there is a huge potential to get a piece of this pie – a Cryptocurrency app or wallet.
An ideal way for people to transact using cryptocurrencies is through mobile applications. So one of the best reasons to adapt to a crypto app is that it can be used for transactions through digital devices like our own Apple, Samsung, and other smartphones. Even an Apple iWatch is crypto user-friendly. But before anybody downloads it, an app should be such that it creates a good impression.
Companies like Apple have already started supporting Crypto via Apple Pay. Even Samsung is preparing to support Bitcoin, Ethereum, etc., through the Samsung Pay App. However, since this is still a hot but upcoming area, people are still looking for Cryptocurrency apps to safely rely on to act as a "Safe-haven" for their money. Hence, there are many things to know before developing a cryptocurrency app.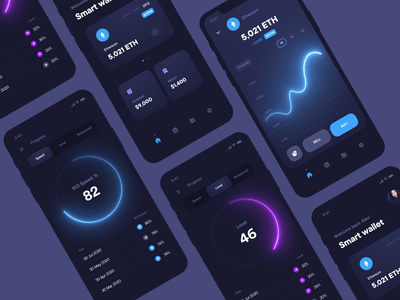 A cryptocurrency app must meet the following criteria to be successful.
Allows a seamless login experience and a robust account recovery method in case the users forget their passwords.
It should show real-time market trends to the user and help them understand how their crypto assets are performing.
Enable the user to buy and sell cryptocurrencies quickly without any confusion.
Assure the users that their Cryptocurrency is safe if they use the app to perform transactions
Provide streamlined customer support in case they have any issues. Customers can get increasingly frustrated and move to a different app if they do not get the proper help in the hour of need.
Although the concept of Cryptocurrency is still in nascent stages – users still have a good number of options in terms of apps. A successful app must be able to keep its users engaged with an attractive user interface.
The realm of Cryptocurrency is constantly evolving. An app must be able to adjust and update before the customer feels that it is outdated.
Identify deficiencies in current apps, and ensure that these issues are resolved. This will ensure that customers feel like their problems are being solved by moving to a new app.
While technology and support form the core of a successful app, it is imperative in this competitive environment to package an app so that it appears irresistible to the customer. For an app to gain traction, the developer must come up with creative ways.
What a Cryptocurrency App can offer.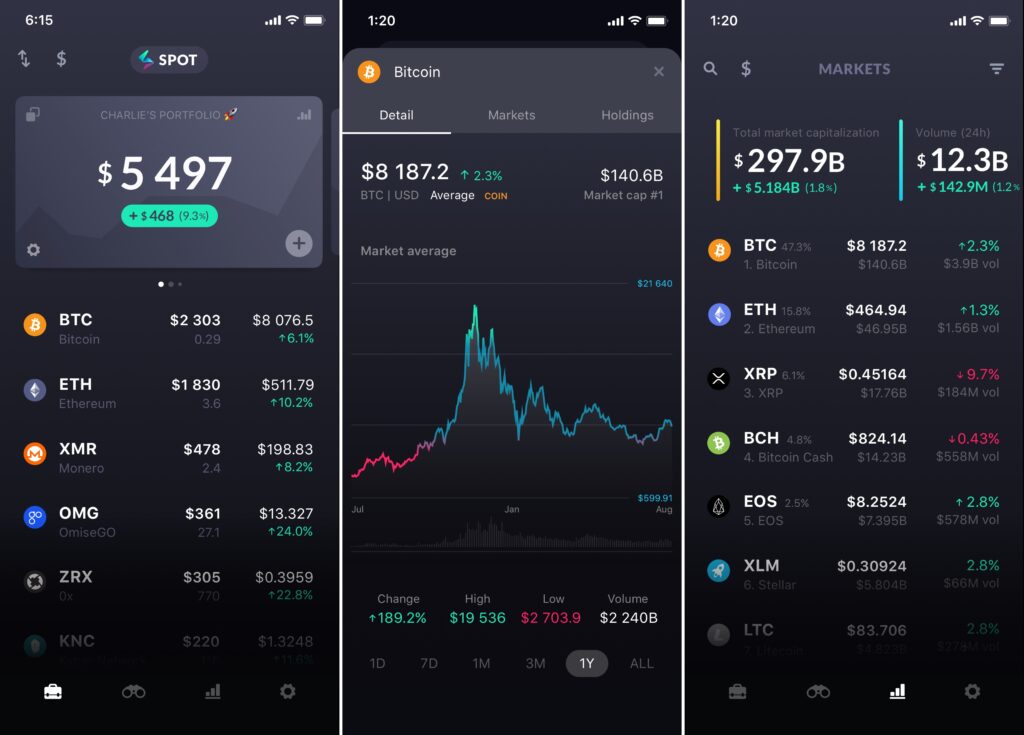 1. To get new customers on the app.
Customer acquisition is a significant challenge that could be surpassed through:
Offering incentives for the customer to download the app and create an account
Offering incentives for existing customers to refer new people or businesses to the app.
Using social media and other platforms to promote the app
Spreading awareness about how your app is better than other apps in the market.
2. To Retain existing customers on the app.
Usually, the cost of gaining new customers ends up being more than customer retention. However, for a successful app with a broad user base, it is critical to retain existing customers. The best way to do this could be:
Let's discuss how digital transformation can accelerate growth for your business
Building a great design that customers find really easy to use.
Keeping the users engaged by giving them personalized notifications and updates that they find helpful.
Providing an exceptional level of support in different forms such as Chat, calls, e-mail, etc.
Keeping customers updated on the company's efforts to protect them and give them the best experience. Customers are more likely to stay on the app if they feel valued.
Even with doing all things right with a great customer focus, a cryptocurrency app should also be ready to face any turbulence in the area of Cryptocurrency. There are a lot of factors that could change the crypto game altogether.
Factors that affect Cryptocurrency app
The government is introducing regulations that may present new laws around cryptocurrency transactions.
Interest in Cryptocurrency could vary drastically based on how the market is performing
Customer confidence could shift with any new development.
A business must be ready and have a contingency plan in place for any of these developments. The long-term success of Cryptocurrency is still uncertain, but only companies that plan for the volatility in the market would be able to survive over the long term.
In summary, although Cryptocurrency is in the nascent stages, many apps are available for customers to explore. However, as we move forward to the next stage – only the best ones will survive. With the growing popularity of Cryptocurrency, a cryptocurrency app's market potential is humongous but requires bold steps in innovation and a cautious approach in long-term execution. We are recognized as the best app development company in Dallas by many. In case you're looking for developing a cryptocurrency wallet, feel free to consult our experts today.