The digital generation has lived more of their lives on their phones, thus taking a significant toll on mental health tech and healthcare innovation. As a result, millions of Americans have started depending on anxiety pills to manage pain and anxiety. According to the World Health Organisation, depression will have become the most considerable single healthcare burden, costing $6 trillion globally by 2030, equivalent to the total global healthcare spending in 2012.
We are moving from traditional views of mental illness, blaming people for how their brains work. Many of us now acknowledge that, like any organ, the brain can become ill through no fault of its owner. Technology is already transforming mental health faster than anyone expected.
Today, someone facing mental health issues or is anxious can easily take charge of their mental health on almost any device using online programs. Unfortunately, this was unimaginable a few decades ago. A challenge here is maintaining the quality of care as we explore the intersection between clinical science and tech entrepreneurship. Fortunately, the last two years saw many innovations that used AI and big data.
Here are five healthcare innovations that changed mental health care:
1. AI- And Smartphone-Assisted Therapy
AI-powered tools have been multiplying all year. These mental health tech include AI chatbots like Woebot and Wysa- helping patients practice CBT strategies and ease their symptoms. Smartphone apps like Ellipsis- analyze a patient's voice and speech patterns for warning signs of emotional distress. AI and mobile technologies also power the next generation of teletherapy.
2. Prescriptions as Video Games
In June 2020, the FDA approved the execution of the first-ever prescription video game. This futuristic-sounding treatment has been discussed for years, and it's finally coming to reality. It is designed for kids ages 8 to 12 who suffer from ADHD; these apps challenge young patients to focus on multiple tasks through a game environment simultaneously.
3. VR For Mental Health
With VR solutions becoming cheaper, more therapies are now reaching ordinary patients. Research suggests that virtual reality tools can successfully treat anxiety, phobias, and post-traumatic stress disorder, among other conditions. For instance, children with ADHD can practice focusing in a VR classroom. In addition, people with autism can practice navigating stressful social situations like job interviews. It's even possible that VR could help treat anxiety, depression, and other mental health issues.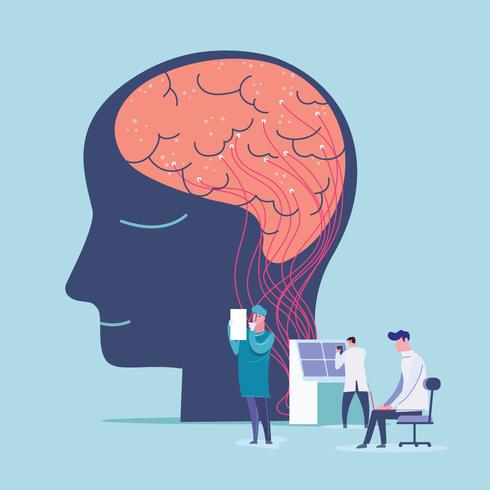 4. The Concept of Digital Pills
The first time a digital pill was FDA-approved was in 2017. Since that inception, the technology has become promising, and other companies continue to bring products to market. The idea is to create a pill that includes a sensor collecting data, allowing providers to monitor patients and have their compliance-ready with their medication regimen in real time. One challenge here is to monitor and help psychiatric patients effectively. Even still, it can be a really useful technique to monitor whether patients have followed the prescriptions given or not.
5. Digital Symptom Tracking
Tracking mental health symptoms manually is time-consuming and inefficient. You fill out a paper form on your first therapist visit and report any new signs at each in-person appointment. Providers record those symptoms to an electronic health record, which likely isn't optimized for data analysis. In contrast, online symptom tracking prompts patients to share data daily. Having mental health tech with an AI algorithm analyzes that data to identify patterns and alert providers of warning signs in real-time. Digital symptom tracking from companies like Symple may be the least futuristic-sounding tool we've identified here, but it's a crucial step toward optimizing mental health care for the future.
Current Trends in Mental Health Treatment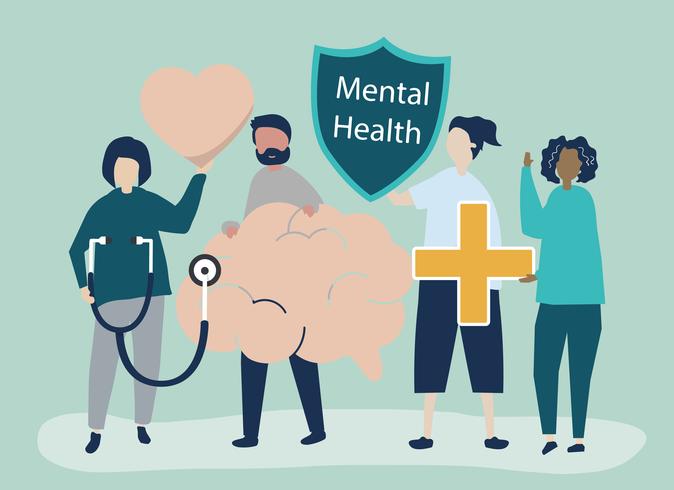 1. The rise of Self-Management Apps
"Self-management" implies data collection from the user, which the app analyses and provides efficient feedback. Users can set up their medication times and how they battle anxiety and practice mindfulness with the apps. Also, there is software/equipment that tracks heart rate, breathing patterns, blood pressure, etc., and may help the user track progress.
2. Skill-Training Apps
Skill-training apps are designed to be more like games than other mental health apps. They help users learn new thinking skills. For example, users can watch educational videos about anxiety management or social support. Users might also pick new strategies and then use the app to track how they practiced those new skills.
3. Passive Symptom Tracking
Medical software development company offering healthcare app development services invests most of their efforts into developing innovative health apps that collect data using sensors in your smartphones. These sensors record movement patterns, social interactions, behavior at different times of the day, vocal tone and speed, and more. In the future, apps may analyze these data to determine the user's real-time state of mind. In addition, such apps may recognize changes in behavior patterns that signal a mood episode, such as mania, depression, or psychosis, before it occurs.
4. Data Collection
Data collection apps can bring data together without any help from the user. However, receiving information from many individuals simultaneously can increase researchers' understanding of mental health and help them develop better interventions.
Overall, there has been a tremendous surge in how mental health tech and healthcare innovations are viewed today. Also, researchers found that interventions with mental health innovation apps are most effective when people are engaged with them and want to continue using them. These health apps combine developers' skills for making an app easy to use and entertaining and the clinician's skills for providing effective treatment options. Thus, creating a whole new space of health tech innovations. If you are looking for a digital transformation consultant in your industry to help you with healthcare app development services, feel free to book a free consultation session with our experts today.