It's no news that the advent of the pandemic has brought technology and businesses closer like never before. Instead, enterprises are exponentially transforming themselves and leveraging the myriad of opportunities digital transformation has offered to the new business era.
Especially as the IT budgets are on the rise, according to Gartner, numerous tech heads, CIOs & CTOs are doubling investments in cutting-edge technologies to streamline and automate the processes while unleashing the power of analytical data to reach new goals & increase their revenue.
However, since every coin has two sides, these massive shifts and technological changes have also led IT leaders to experience notable challenges when handling IT processes as they plan to advance themselves digitally. Specifically, with the rising discussions over the impending recession and economic scarcity by 73% of expert economists, this seems the best time to discuss these challenges and get our hand on a few measures leaders can implement to overcome these challenges.
Let's begin!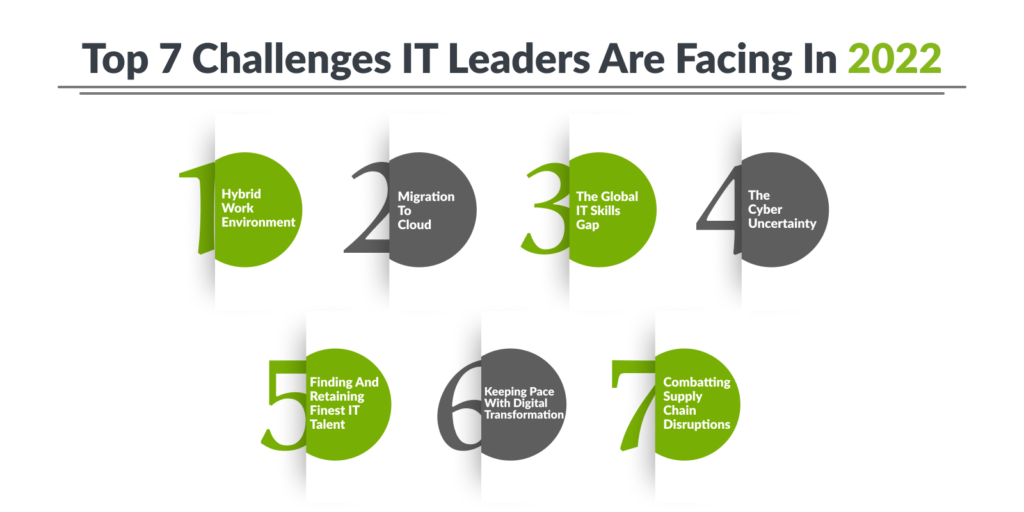 1. Hybrid Work Environment
With 63% of high-growth companies using hybrid work models, the most common challenge for tech leaders is to manage and streamline their workforce and accept their employees' new flexible working preferences.
For any enterprise leader to run an efficient digital and hybrid business, catering to the current needs and preferences of the employees is imperative. Therefore, it's a must for the tech leads to look into, evaluate, flexibilize, and enhance their existing infrastructure that might not be well equipped to cater to the post-pandemic requirements of the dispersed employees.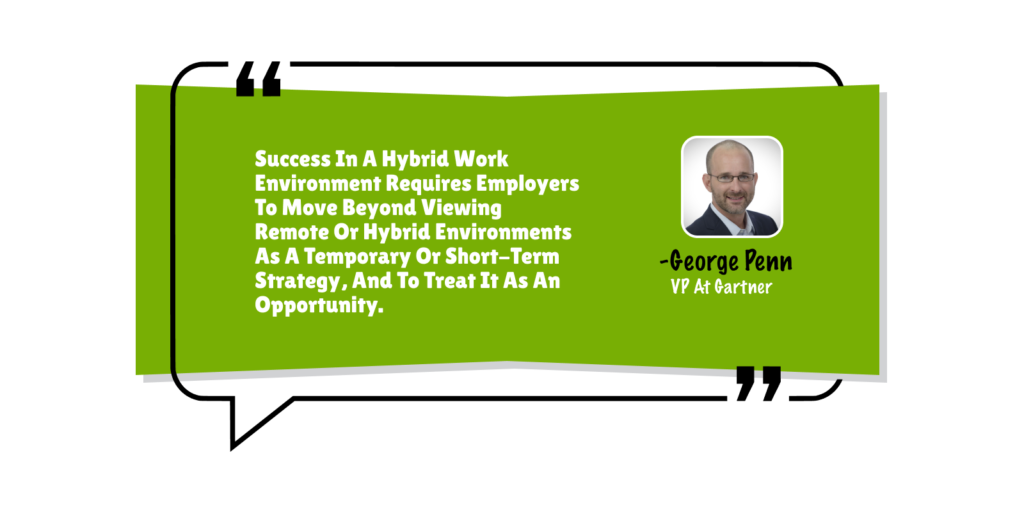 The most effective way to tackle this significant challenge is by moving to cloud infrastructure, investing in cloud-based collaboration tools, and making clear communication a priority. Leaders must embrace new ways of working, help their teams align their schedules, meet targets, collaborate seamlessly with fellow teammates, and determine how employees of work and performance can take full ownership without compromising their work-life balance to lead a hybrid team successfully.
2. Migration to Cloud
A cloud migration survey noted that 56% (of respondents) named a lack of understanding of cloud security and compliance best practices as a significant challenge. And since we just advised business owners to adopt cloud infrastructures, it's time to understand how IT leaders can align a successful cloud migration strategy.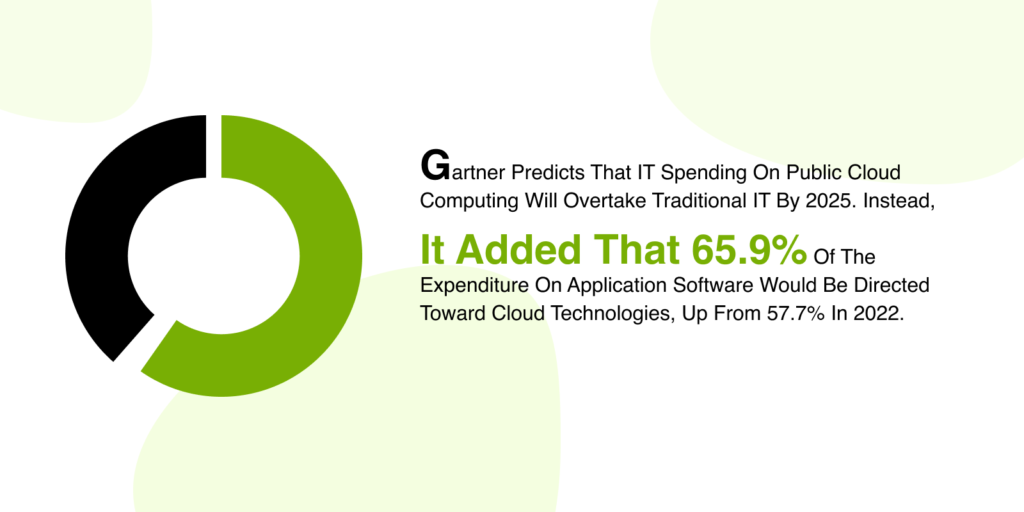 To align a successful cloud migration strategy, Tech leaders should begin by hierarchizing workloads for migration and identifying which cloud infrastructure will suit their business needs, whether it be SAAS, IAAS, or PAAS. Post placing the best-suited infrastructure, leaders should lay down a strategic migration plan with continuous monitoring systems for each workload, build a pilot, and then test and fine-tune the strategy based on the results of the pilot with their in-house team.
3. The Global IT Skills Gap
Now that we are four months away from 2023, the global IT skill gap is undoubtedly no secret. Infact, according to McKinsey & Company, 87% of companies worldwide are aware that they either already have a skills gap or will have one within a few years. And thus, this IT skill gap is yet another challenge for CIOs & CTOs to tackle.
The term "IT Skill Gap" refers to the variance between the necessary skills an enterprise needs and the employee's current skills. This skill gap is majorly fueled due to the rising technologies like AI, ML, Metaverse, Blockchain, etc., and their acceptance by the IT industry, with businesses embarking on their digital transformation journey and striving to interact with these new tech innovations.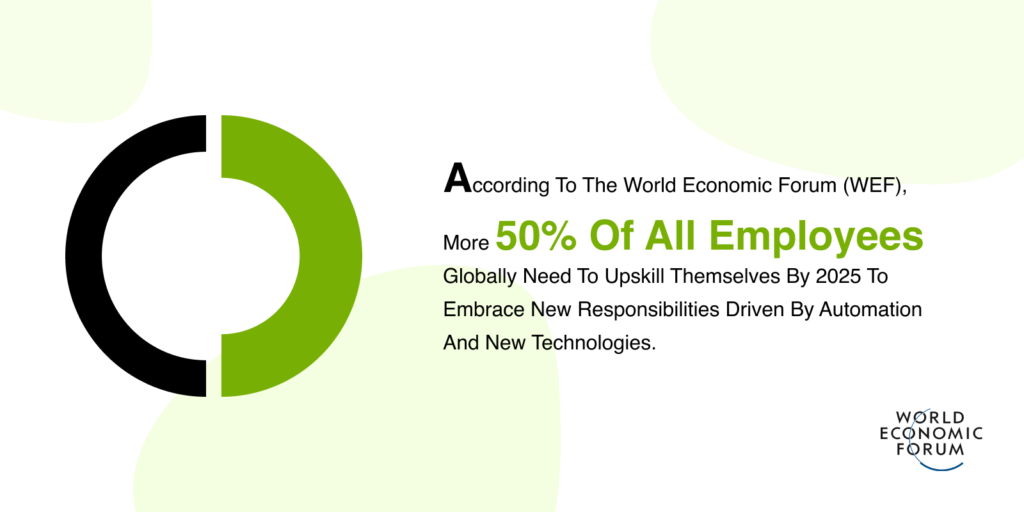 To maintain a competitive advantage in the industry, overcoming this challenge, and filling the skill gap should be one of the primary priorities of CTOs and CIOs. To bridge this gap, IT leaders should begin administrating workforce education and training programs that encourage and aid upskilling and reskilling within the organization while preparing the enterprise for the prospective inevitable advancements.
4. Cyber Uncertainty
Do you know, It is estimated that worldwide, cyber crimes will cost $10.5 trillion annually by 2025?
With the workforce no longer working under one roof and the increasingly sophisticated and modern cyber-attacks and threats, there comes a constant cyber uncertainty that bothers IT leaders. As for any enterprise entirely dependent on cloud infrastructures and operating virtually, the catastrophic damage that even a tiny cybersecurity breach can cause is unaffordable.
Therefore, for IT leaders, the security focus should no longer be solely on security within their own four walls; instead, they should continue to expand their safeguarding criteria and secure the employees' workspaces, mobile devices along with essential user data, in addition, become well equipped to detect and respond to cyberattacks by investing in the best tools and cyber intelligence.
5. Finding and Retaining Finest IT Talent
As the working culture continues to evolve and the hiring pool turns global, one of the most common challenges for CTOs and CIOs is finding and retaining high-performing candidates that can drive business value while helping an enterprise grow and thrive in the competitive marketplace.
Especially post-pandemic, since the work has turned virtual and hybrid, we can easily observe that the employees are experiencing early burnouts in their long-held jobs, leading them to change career paths and choose the leisure of working at their convenience or switch to gig-based work; which certainly has made it difficult for IT businesses to bring in or retain the best professional who work with total efficiency, meet deadlines and outperform.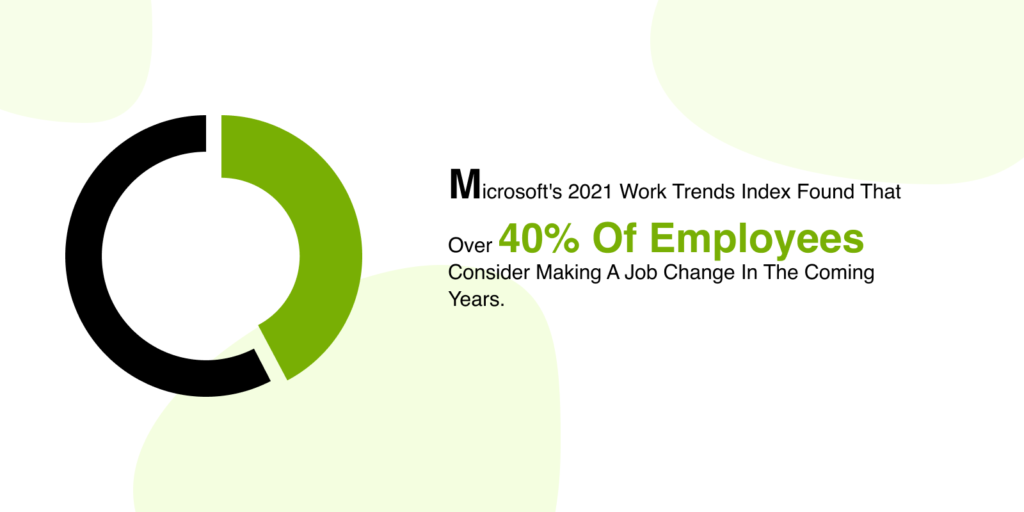 To solve the challenge of finding and retaining top-rated professionals, IT leaders should build an employer brand, promote internal mobility, and start prioritizing a flexible working environment, task automation, strategic and continual training, leadership support, professional development, purposeful work, along with offering competitive remuneration to professionals based on their experience and outcome. However, every CIO & CTO facing the IT talent deficit can always choose to partner with the top IT service providers to outsource needs.
Considering the need to revise the workforce management, bring in the right talent and build the required skillsets, one of the significant examples we could recall is the recent dismissal of the Volkswagen Group's Board Chairman – Herbert Diess. Diess's hard-nosed leadership style made him increasingly isolated at the company and led him to lose the opportunity of bringing out the best in his team, thus missing out on enterprise targets and goals.
6. Keeping Pace with Digital Transformation
As read above, we are a part of a business era that is driven by digital transformation. Regardless of the niche, businesses are rapidly evolving into digital-equipped entities and are doing their best to embrace these technologies and innovations.
The above fact signifies that digital transformation is ahead for every IT leader. And since no industry is resistant to it, the only way to thrive in these turbulent times is by accepting the new age of tech-driven processes and enhanced data infrastructure.
To assimilate these tech advancements, an enterprise's leaders can join hands with the top digital transformation consulting firms to ease the business transformation, in addition to strategically introducing a technology-driven work culture by retraining employees in automation and digitization and empowering them to uplift themselves and the organization to compete and adopt the right technologies to innovate their businesses.
7. Combatting Supply Chain Disruptions
The global pandemic has exposed the supply chain fragility and multiple areas of weakness for businesses, verifying the immediate need for IT leaders to strategize their moves, adopt new tools and technologies and analyze market footprints as a crucial investment for the future.
To resolve the ultimate supply chain shortages, tech heads should steer the financial and operational challenges post-pandemic, build a flexible framework and address the customers' and suppliers' requirements; by putting in place proper risk management operations that can turn disruption into meaningful change.
However, ensure that the risk management system should be technically advanced, utilizing the platforms that support AI, ML, and applied analytics, ensuring end-to-end transparency and responsiveness across the supply chain to combat the potential upcoming disruptions.
Winding it up!
The top 7 challenges listed above might appear overwhelming, but as Albert Einstein once said, "In the middle of difficulty lies opportunity," IT leaders with strategic planning can efficiently overcome these challenges while leading the way towards a successful business transformation.
However, it's always best to seek expert digital transformation strategy consulting when things seem complex. Especially when it comes to business transformation, what's better than partnering with the top digital transformation consulting firms? So stop contemplating why businesses should invest in digital transformation and start paving the way for your business to become digitally advanced.