Designing a well-performing and nice-looking user interface for a FinTech app is more difficult than following trends and picking popular color schemes. There's a whole scientific process to it, and creating one according to the established rules requires artistic talent and a holistic approach to how users perceive and interact with software. Unfortunately, many designers and product owners forget about too many factors that need to be considered during the UX designs process.
With the pressure that pandemic brings in, most financial institutions have started looking at modern monetary and banking apps. In a world of cryptocurrency and blockchain, where the internet has already created countless decentralized products and services, your fintech product won't be able to reign supreme if it doesn't deliver a superior customer experience.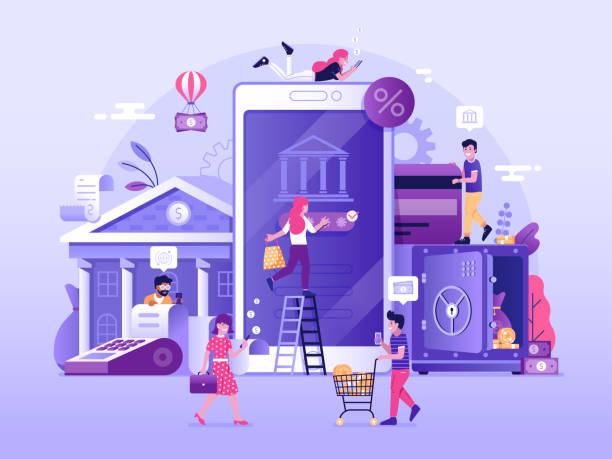 For this to happen, one thing remains to be true: you need incredible UX designs to keep your customer coming back, time and time again. Here are some mistakes you can avoid while developing the Fintech product!
1. Not putting the customers first
When you build a product, you must think about who will use it and where they will use it. Before you begin building a prototype, you should focus on gaining a customer for your product. Getting a customer is easier said than done. You'll need to build an exceptional product and convince them that it's the best product for their needs without much time or effort. Unfortunately, for many fintech companies, this is an overwhelming concern as they rush to build products for speculative purposes only to abandon them after getting momentum — usually after impacting the wrong obstacles.
2. Overwhelming options on your app platform
When users are provided with too many options, they may start skipping or jumping from one feature to another to get some meaningful action. While this can cause a jump in the product's perceived value, it complicates the customer experience and may ultimately cause it to fail. Avoid this very common fintech UX mistake by making sure you have a strategic plan in place for customers to understand, navigate and decide on a product quickly.
Let's discuss how digital transformation can accelerate growth for your business
3. Not having a simple onboarding experience
First impressions are always critical. However, finding a perfect balance for making the right first impressions without overwhelming your users is challenging. FinTech users generally want their apps to get to the precise feature or point. Whether they are there to make the payment or transfer the money with no bells. Even though, omitting the onboarding process and asking for their financial information up straight may not be the best way to gain customers' trust. Furthermore, you need to keep in mind that FinTech users are more demanding. Failing to emphasize your app's value proposition and not explaining its features successfully will end up in-app abandonment.
4. Not Having Efficient Security Systems in Place
It's needless to mention how security plays a huge role in fintech and banking-related apps. A survey conducted recently suggests that banking Trojan attacks that stole users' mobile banking credentials grew by 15% in the year 2021. As a fintech app developer, it is your responsibility to take the highest precautions to safeguard all your users' data and make sure that the security protocols you implement are robust enough to fend off hackers successfully. Security is an integral part of an app. Your users need to know that their information is safe at all possible times.
5. Making Finances Boring
Unlike the traditional boring experience, FinTech apps should give their users an exciting experience throughout. Additionally, your app won't add anything new into their financial lives, so why should they download it instead of another app? The difference between you and the hundred other fintech apps lies in the extras that make your app a non-tedious, interacting way of managing their finances.
Gamification is an effective way of getting your users to interact with your app. The approach uses game mechanics in non-gaming scenarios, such as FinTech apps, to stimulate interaction and motivate users to use the app. In addition, it helps you lower entry barriers into the mobile financial world while raising your users' loyalty levels.
In all, most finance apps are often required to provide users with a considerable amount of security, features, and UX designs to keep them engaged. Try to use graphs or informative forms to convey your message while keeping things straightforward/easy. Also, try to avoid using financial technical terms and giving documents or lengthy blocks of text to your users. Unfortunately, it will only annoy and confuse them. For more insights and consultation sessions on UI UX designs in fintech mobile app development, feel free to consult our experts.