About a billion people are now at home with access to only the most basic services. Coronavirus has an unprecedented impact on the events scene, but the virus doesn't have to bring the industry to a halt. Now that we need to stay home, VR has the potential to close the gap of distance between all of us. While this technology cannot immediately solve so many people's pain and suffering, opportunities exist to enhance the everyday experience of collaboration and communication.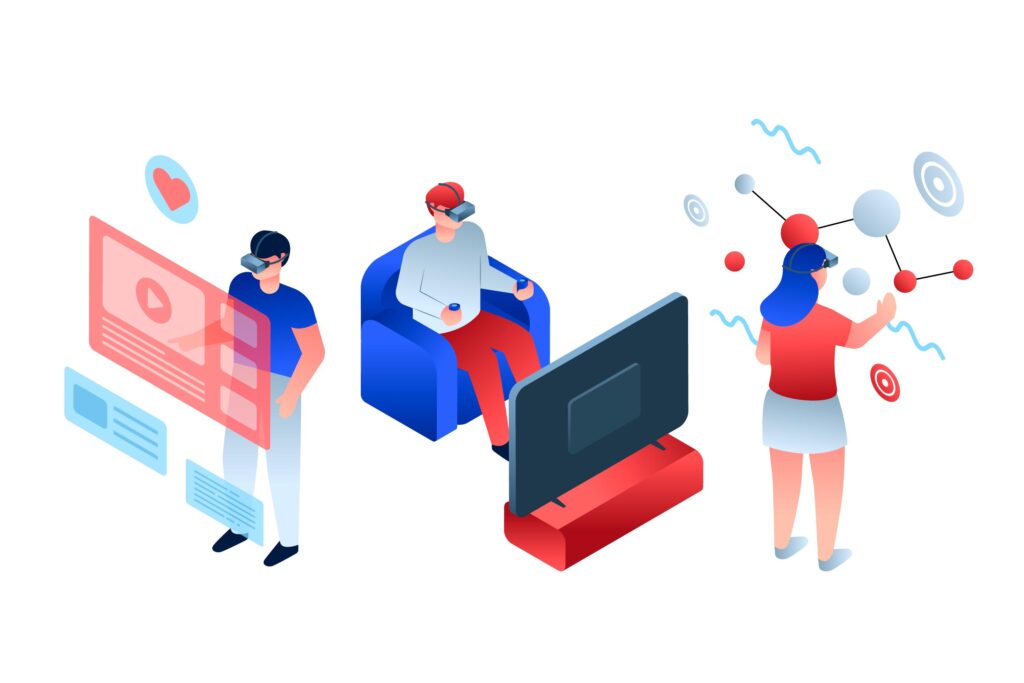 Virtual reality (VR) offers solutions to the travel bans companies worldwide face and the restrictions on large gatherings imposed by governments. Global lockdown drives the need for VR adoption. With recent cancellation like Google's 2020 Developer Conference, concerts by famous brands, to sporting events, Coronavirus has put certain parts of the world on pause. Live event organizers need not be limited by the fears of "to host" or not to host. In keeping people connected and informed, Virtual Reality (VR) presents a new alternative for conferencing and event dilemmas.
Read more:- https://www.copperdigital.com/virtual-reality-based-apps-the-game-changer/
Why VR Conferencing?
VR can be described as a simulated or real-time experience that puts users in a world with entirely digital elements. VR can be used for various applications, like education, training, therapy, entertainment, gaming, and much more.
With the ability to experience customized environments free from the distractions and risks of our physical world, VR created a useful alternative for conferences and multiple social gatherings. People can be super productive while interacting through such meetings.
Let's discuss how digital transformation can accelerate growth for your business
LoopUp research found that "people waste about 15 minutes on a typical conference call." Clearly, being "connected" on video calls does not equate to being mentally present there.
Unlike video chats or instant messages, attendees of VR conferences help optimize learning, interaction, and connectivity. When people are in a VR environment, they are not looking at anything else but their connected event. People are no longer distracted from temptations to check mobile push notifications or attention-sucking emails. Moreover, VR Conferencing gives people a new way to be attentive and alert when learning from others. VR also offers users another layer of connectivity.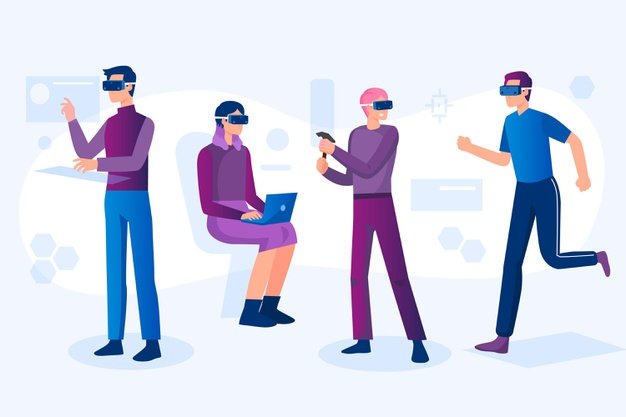 Interestingly, users of VR conferencing can access an interaction only by observing other people's body language.
Plus, through these conferences, we can interact in ways that are not possible with physically present face to face interactions. Imagine virtually networking with another person using VR technology to get additional overlays of information, such as their job titles. These virtual experiences can drive interpersonal interactions and increase productivity in ways that are not possible with current communication methods.
Virtual Reality Business On The Rise
Even after the global lockdown ends, the behavioral change it instigated among people is likely to last considerably longer, if not forever. Using technologies and extended reality, people will be virtually close. These platforms and technologies will facilitate a platform for businesses to run and grow irrespective of the challenges posed by social distancing.
The time is apt to scale these technologies. The one thing missing for their widespread adoption was a definite need to meet and shop in virtual worlds. That need and momentum have come with the COVID-19 pandemic and ensuing Lockdown.
Read more: https://www.copperdigital.com/blog/the-future-of-ar-vr-apps-for-business/
Towards the end, we must talk about the overall benefits of VR Conferencing untapped by current communication tools. Based on Foretell's Strategic Advisor Jonathan Collins, "As useful as Zoom, WebEx, or Slack may be at facilitating internal communication, they do not have the features and framework to replicate human interactions in a three-dimensional world. Virtual reality offers a persistent, social environment that allows vendors to present their products and services in the real-world setting to a focussed audience of one or many. Virtual reality truly offers a persistent social environment for you to experience meetings and conferences virtually.