Supplier Relationship Management emerged as a term or an idea only a few years back, yet this strategic business approach has rapidly gained traction in the marketplace. Discussions and presentations on SRM are now common at most procurement and sourcing conferences.
Being a part of today's expedited economy, the two significant shifts that we can witness in the market is one the digital revolution in supply chain management, which has led businesses to focus on core competencies and follow a rigid drive to cut costs constantly, and second watching manufacturing enterprises face stern market challenges like demanding customers, steeping price erosion, and shrinking product life cycles.
Businesses today are increasingly leveraging advanced technologies such as AI and Analytics in the supply chain sector to understand complex data. Still, we can see that most companies lack post-implementation maintenance. But why?
Why are we witnessing such high dependability of supply chain and manufacturing businesses on technical outsourcing and strategic procurement when meeting customers' demands?
The only answer that seems fit is the necessity to survive in a highly competitive market and the need to manage close relationships with many suppliers, vendors, and manufacturers on a real-time basis. And this is precisely where Supplier relationship management (SRM) software comes into play.
Let's discuss how digital transformation can accelerate growth for your business
Don't you wish to understand supplier relationship management and why it matters to your business? You do right; let's begin.
Introduction to Supplier Relationship Management Software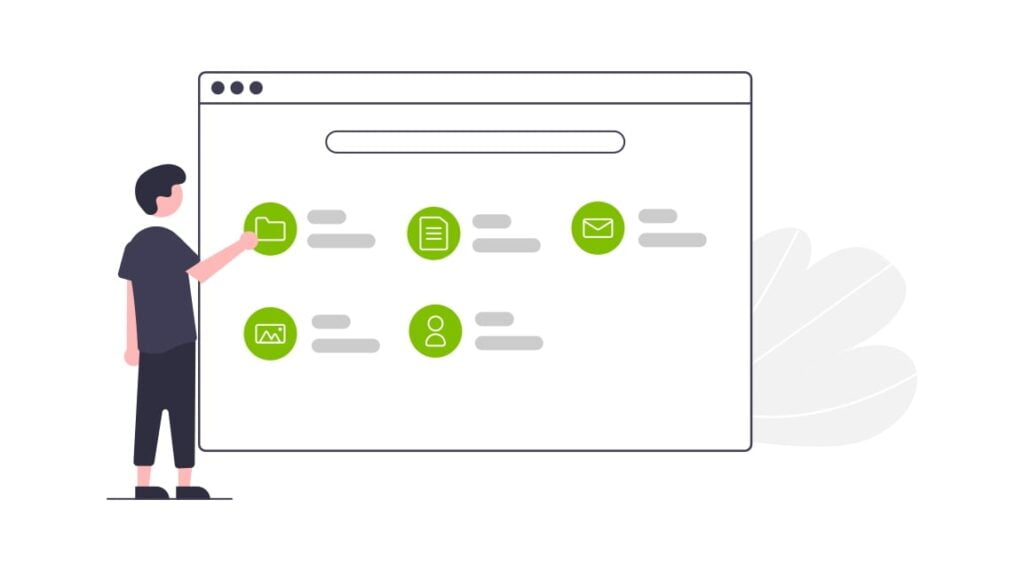 Supply chain management is a tricky business. If not monitored closely, companies can experience setbacks like delayed product launches, damaged brand image, penalties by regulatory authorities, and more. Thus to escape such setbacks, supply chain enterprises and similar businesses utilize supplier relationship management software to streamline the management process and ease the supplier performance evaluation process to drive effective results.
Supplier relationship management (SRM) refers to a structured approach to evaluating and determining suppliers' contribution to a business's success and developing strategies to improve their performance. Fostering improved relationships with your vendors can give you a competitive advantage and significant cost savings for your enterprise.
In essence, supplier relationship management is about rigorously analyzing when and how businesses can leverage suppliers' assets, capabilities, and knowledge for competitive advantage; and the resultant need to view and manage supplier relationships as a strategic asset.
Key Features of Supplier Relationship Management Software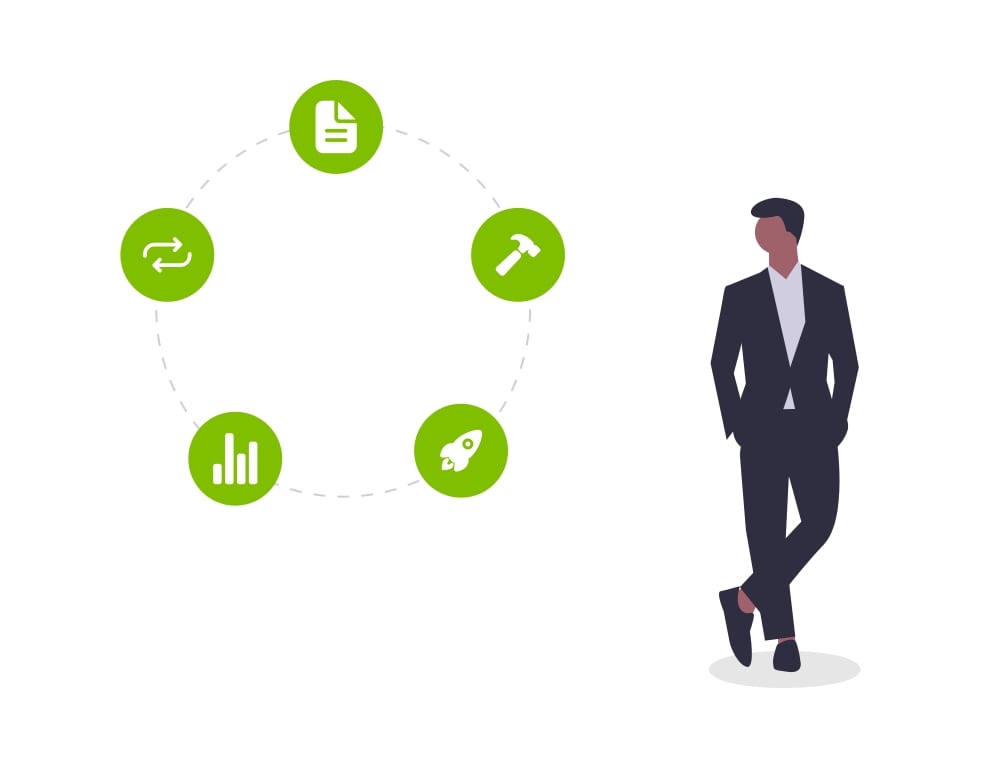 1. Supplier data management :
One of the primary features of supply relationship management software is managing and collecting complex supplier data. When we say collect and manage complex data, we are referring to:
Storing Supplier Documents like invoices, contracts with suppliers, suppliers' certifications with background checks, documents of suppliers' compliance, transactions, business receipts, etc.
Registering the suppliers, sub-suppliers, and contractors via the supplier portal
Automatically linked supported data records of all suppliers.
Individual notifications informing about updates in supplier's data or document
Tracking all supplier data like current capacity, ongoing operations, previous company, pricing, and allotted location.
2. Supplier risk management
Supplier risk management (SRM) is a typical approach to mapping out risk identification and assessing the value chains of all major products.
Critical aspects of supplier risk management include:
Real-time supplier monitoring and mitigating financial and operational risks from the public/private data sources detected by Artificial Intelligence.
Automatic risk alerts that inform about significant operational risk.
Detailed overview of overall risks involved as per supplier's data.
Ensuring regular check of current supplier compliance.
3. Procurement management
Procurement management is a complex discipline spanning many interrelated activities such as evaluating, selecting, and creating formal contractual agreements and managing the company's ongoing supplier relationships.
Key Procurement management features include:
Seamless documentation of orders and purchase requisitions
Detailed management of allotted suppliers list (for instance- supplier assignment by project specialist to a specific service or location based on data insights)
Keeping track of supplier's status, requisitions, and purchase orders.
Tracking multiple tiers and sources for execution order
The automated three-way matching process avoids any irregularity.
An efficient communication tool to discuss charges with suppliers and subject-matter specialists
4. Bidding and supplier selection
Supplier selection refers to a firm's process of identifying, evaluating, and signing up with suppliers. Usually, the choice of suppliers is made using numerous mechanisms, including offline competitive bids, reverse auctions, or direct negotiations.
Standard bidding and supplier selection features include:
Integrated AI-based status pre-qualification tools to assess financial stability, regulatory compliance, and risk of supply disruptions.
Automated sourcing event approval
Collaborative supplier nomination and selection
Pre-defined supplier compliance requirements
Well Documented events, auctions, and tenders
5. Supplier performance management
Supplier performance management is primarily a business practice to measure, analyze, and manage a supplier's performance to cut costs, alleviate risks, and drive continuous improvement.
Supplier performance management includes features such as:
Handy dashboards with a detailed overview of supplier activity
Automated alerts notifying about disrupting supplier performance
Supplier Bifurcation based on engagement level and performance
6. Supplier contract management
Supplier contract management is how an organization creates, updates, monitors, and follows through with agreements and contracts made with outside vendors, contractors, or suppliers.
Critical features of supplier contract management involve:
Pre-defined Template-based contract creation, rectification, and status tracking
Automated contract renewal
7. Supplier portal
Supplier portals are online platforms that allow businesses to connect and collaborate with their third-party suppliers.
A few basic features of the supplier portal involve:
Catalog editing and updating
Q/A Forum for suppliers
Template-based and custom supplier surveys creation to seek supplier's feedback
Now that we understand what supplier relationship management is and what key features a supplier relationship management system should entail, let's look at why your business requires supplier relationship management software.
Why does Supplier Relationship Management Matter to your Business?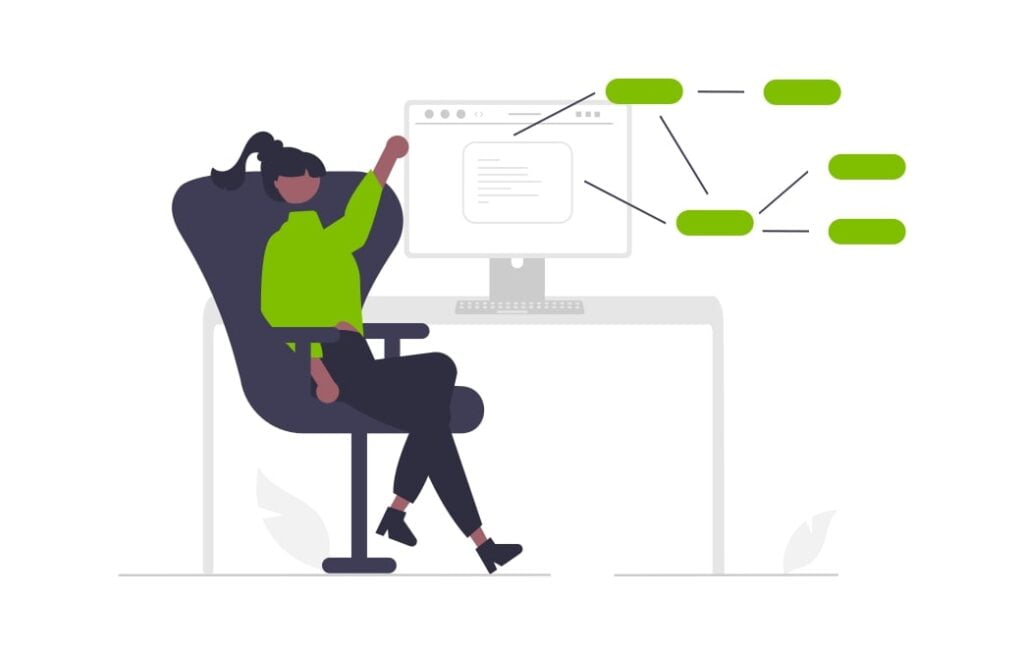 Procurement strategies are too often complex and ignored by top-level executives. Thus introducing supplier relationship management (SRM) can act as a potential tool for businesses to evaluate suppliers and streamline the processes while creating a more efficient and beneficial relationship.
PwC conducted a recent study that showed detailed insights into companies implementing SRM strategies. Amongst the lot, 50% specifically pointed out the improved execution of processes as a significant benefit of the strategy. Over 40% cited other benefits like inventory reduction, more sustainable operations, better customer satisfaction, and products.
Businesses can use supplier relationship management software for multiple purposes. However, one key concept of adopting software is creating and nurturing better relationships with suppliers, thus enhancing workflow, coordination, and collaboration while gaining a competitive edge and creating a more positive working environment.
Further, some of the significant benefits of supplier relationship management for your business are:
1. Predictable decision making
SRMs allow businesses to predict, estimate, understand and manage the potential risks by providing a clearer understanding of what their suppliers can do.
2. Improved efficiency
Often, supplier relationship management software is adopted to improve the way of doing business. A supplier relationship management software that helps improve the course of doing business will include features like automating tasks such as order entry, invoice reconciliation, and discrepancy resolution. In addition, reducing the manual effort required, making operations effective and seamless while saving both time and money!
3. Enhanced supplier performance
Supplier relationship management software not only helps analyze performance but also helps in enhancing supplier performance by encouraging better communication, managing relationships with vendors, tracking orders, identifying areas of improvement, and more!
4. Raised customer satisfaction levels
Supplier relationship management often also result in higher customer satisfaction levels for your organization due to the system's ability to effectively manage customer expectations by offering transparency about the operations.
5. Boosts expectation management and supplier quality
Introducing Supplier relationship management can help you manage and enhance supplier quality and expectation management by enabling robust performance tracking with dynamic features like identifying problematic areas, assessing suppliers' abilities, and providing feedback on how to improve your SRM process.
Supplier relationship management process
The supplier relationship management process generally involves three broad steps:
1. Segment suppliers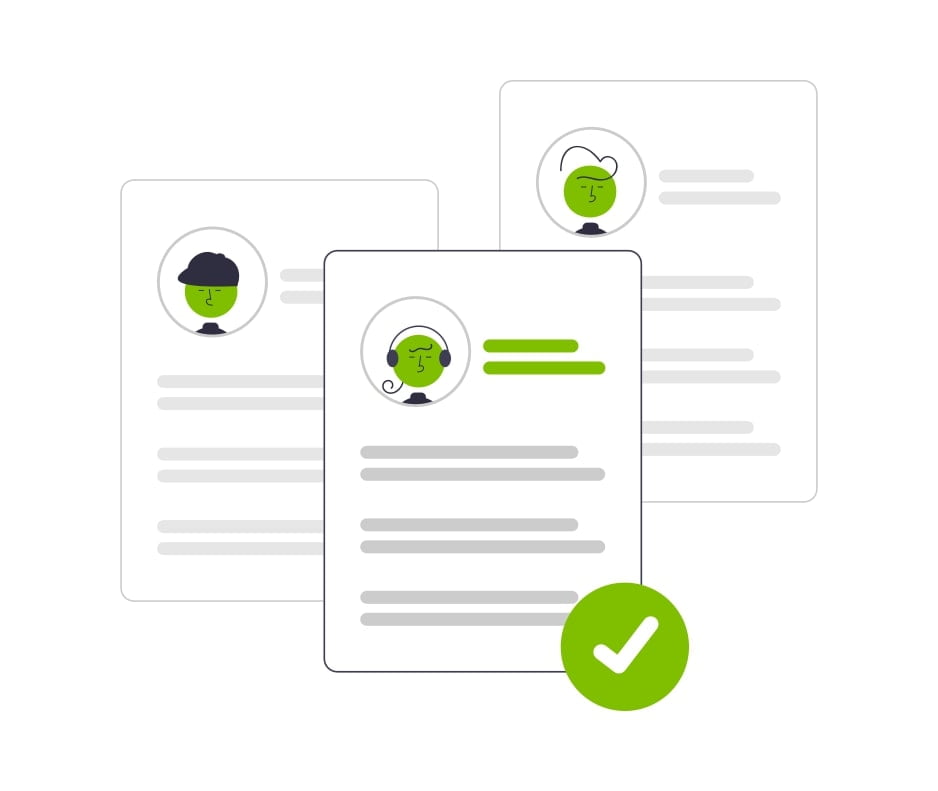 The primary step for any business to begin supplier relationship management is to identify its suppliers and then categorize them according to the need and the value they offer to the enterprise, thereby ensuring that the integral part of the organization, the suppliers, successfully receive the right amount of attention.
2. Develop a supplier strategy
The next step for the organization is to develop a strategic plan of action for each supplier or for each category of suppliers to ensure result-driven processes and mutually beneficial relationships. For example, an organization can lay down a plan with the variety of suppliers deemed most critical and merit a well-thought approach that governs and manages the performance, thus ultimately resulting in well-aligned business processes according to business envisions.
3. Execute the supplier strategy
Execution is the last step of the supplier relationship management model. The executives in charge of SRM ensure that the layout strategy is effectively put into action and is rigorously taken care of to operationalize the initial Supplier Relationship Management plans. In addition, the executives should also instrument ways to monitor and measure the success and identify deficiencies in the SRM strategy or its execution.
Conclusion
Supplier relationship management is pivotal for any organization aiming to improve its bottom line operation and wishes to develop an effective procurement process. With the detailed account of supplier relationship management that we read, we can conclude that developing and nurturing beneficial long-term partnerships with valuable, low-risk suppliers can help organizations escape future supply chain disruption and make a result-driven and reliable supply chain that will continue to fuel your company for years to come.
Whether you are just paving your way into the supply chain business or are looking to enhance your existing supply chain process, you need a technical partner by your side to support you throughout your initial journey technically. If you wish to join hands with tech experts, get in touch with us today, and let's explore the squandering opportunities for your business.