Why Work with
Copper Digital?
At Copper Digital, we don't just embrace innovation; we define it. We're on the lookout for visionaries who don't merely understand our mission, but who bring their own unique perspective to the table. Within an ecosystem rooted in transparent dialogue, unity and equal access, we're rewriting the rules of collaboration.

Driven by an unrelenting pursuit of progress, we're constantly seeking fresh, dynamic talent. When you choose to journey with us, you're not only pushing the boundaries of our company's achievements, but you're setting a new standard for your own. Step into a world of limitless potential – that's the Copper Digital promise.
Experience Excellence with
Copper Digital
When you join Copper Digital, you become a part of an awesome network standing firm on the pillars of open communication and constant inspiration. With a quest for talent, we want to have you on board to experience the thrill of innovation every single day!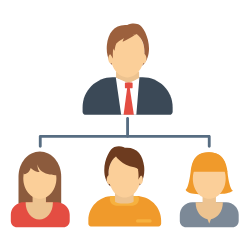 Collaboration and Teamwork​
Continuous Learning and Development
Innovation and Creativity
Work-Life Balance
Diversity and Inclusion
Recognition and Rewards
Fun and Engagement
Customer-Centric Focus