We Make Apps that Makes Business
Sense
Gen-Next Mobile Solutions for Businesses to Stay Ahead & Digitally Transform to Accelerate their Growth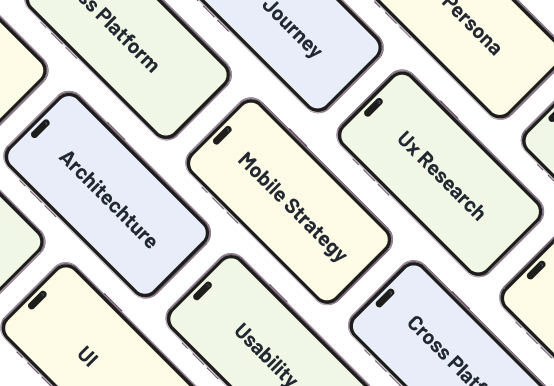 Mobile apps aren't just apps; they're solutions to business problems. Apps have transformed how businesses & humans connect, collaborate, and accelerate, offering massive growth & exposure opportunities. Copper Digital offers six yet integrated services that span the entire mobile solution development cycle. From business strategy, and design, to developing mobile solutions with ongoing support, Copper Digital offers every service necessary to build apps that make business sense.
Our Mobile Solution
Offerings
Custom Mobile & Web App Development - Android & iOS
After we have an in-depth discussion about your business, your industry, your strengths, and your challenges, we will work together with you to develop a strategy. The ideal solution might be a single mobile app or an integrated technology solution with many intricate parts working harmoniously.
Once we know what problem we're trying to solve, the next step is to ensure anyone a) keeps using your solution and b) will suggest it to their colleagues. As such, we have assembled a team of design gurus, purpose-built to ensure your solutions are innovative, intuitive, and engaging.
Once we have a good idea of how users will interact with your business or solution, we then design all of the technical specifications for the application. We work with each level of your team to ensure every possible use case is taken into account while we're planning the technical design of the application.
This is exactly what it sounds like. After we've decided on a strategy and designed the solution's user interface and technical architecture, we have to develop a mobile solution that makes business sense.
Exhaustive testing is the key to a smooth rollout. The harder you push your solution in testing, the more likely you'll catch any glitches or bugs before game time. We don't wait until the end of development to test each feature only to find out there's a problem with each step.
A mobile solution is not a finite piece of software that we drop off for our clients once we've finished developing and testing it. We offer deployment assistance to ensure our clients' solutions get the buy-in and adoption they deserve, with ongoing support to help our clients continually improve their existing solutions.
Step Ahead with Our Mobile
Expertise
Every App decodes how businesses engage with their customers, and we bring our 12 years+ of expertise to help clients implement a robust mobile strategy. We help build innovative solutions that drive profitability, inspire loyalty, and build a stronger bond with end users. Our vastly experienced team crafts solutions from native, hybrid, and pwa to cross-platform mobile app technologies as per your requirements.
iOS App Development
Solutions
At Copper Digital, we Design, Develop & Deliver iOS apps with superior performance, rich user experience & interactive features. iOS apps are scalable, safe, & add to business profitability because of their massive high-end global audience.
You Ideate it & Our Copper Digital Champions will Create it, end-to-end. We have delivered everything from iPhone App Development and iPad App Development to Apps for Apple TV or Apple Smartwatch.
Android App Development Solutions
One of the most go-to native mobile app development technologies with tremendous reach & rapidly growing adoption worldwide. We at Copper Digital aim to utilize our expertise and address clients' business challenges with full-cycle custom android app development. Our ace experts build visually awesome, feature-loaded, customer-centric android apps to give your business the wings it always needs.
Cross Platform App Development Solutions
Faster time to market, Cost efficiency, and Multi-Mobile Platform Compatibility make cross-platform development the most feasible option for businesses globally. Our technology champs master the skill of cross-platform development and empower businesses of all scales with awe-inspiring cross-platform apps.
With Single Code Base & Flexibility to launch on major platforms like iOs, Android, and Windows in one go, it helps businesses unlock mobility's true power in a quick time.
Progressive Web App Development Solutions
Future-proof, Cost-effective, and Easy to implement; Progressive web app development makes a business future-ready via its cutting-edge technology. This next-gen app solution provides seamless and interactive enhancement across multiple devices and browsers.
Revolutionising businesses across verticals, PWAs have led to a stark rise in business revenues, interactivity at lightning speed, and carefully curated delightful user experiences.
Operation Efficiency
Improvement
Boost in Employee
Productivity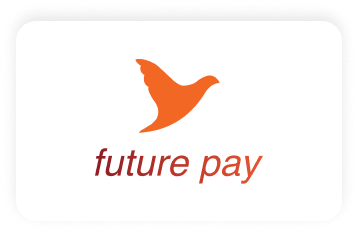 Future Pay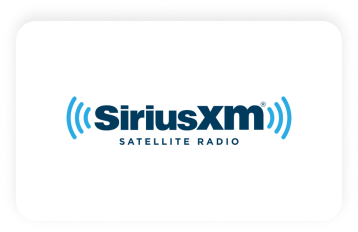 Sirius XM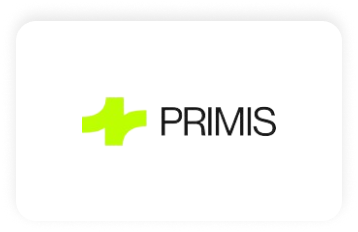 Primis
6 STEPS TO DEVELOPING A MOBILE APP STRATEGY FOR YOUR ENTERPRISE
Frequently asked
Questions
Find quick answer to frequent questions asked by customers