In the last decade, mobile apps have dominated the world with its robust solutions and superior services. There's hardly anything that mobile apps can't help with, from live cricket scores, streaming videos, playing games to showcasing the latest movies. With customers expecting easy-to-use and seamless apps, the entertainment domain is also experiencing an unforeseen transformation. Different entertainment segments rely on the convenience and usability of mobile apps by now.
In an interview, Rejo Francis T, Circle Head, Zee Entertainment Enterprises, quoted that Artificial Intelligence will drastically alter the Media and Entertainment industry.
Today's media consumer is a multi-tasker who likes to watch TV simultaneously while using social media or streaming videos on their smartphone app. They crave an ever-deeper engagement in the content they enjoy.
As consumer behavior changes, everyone is investing and researching digital transformation strategies around the same. Technologies that are drastically altering the Media and Entertainment Industry- Artificial Intelligence and Blockchain. Here are some key trends that we feel are driving the urgent need for digital transformation in the Media and Entertainment Industry.
What You Can Do To Enhance Your Content
Within the media and entertainment, the bulk data today is dedicated to audience understanding and insights- which reads, listens to and watches your content. Audience insights and behavioral changes help to create an overall marketing strategy for your company. Like all industries, there is a strong personalization and optimization of conversions. Personalization efforts are directly related to improving user experience and brand value by increasing users' probability of reading multiple articles. These typically come in the form of 'Recommendation Algorithms' – to suggest another movie or series based on earlier preferences.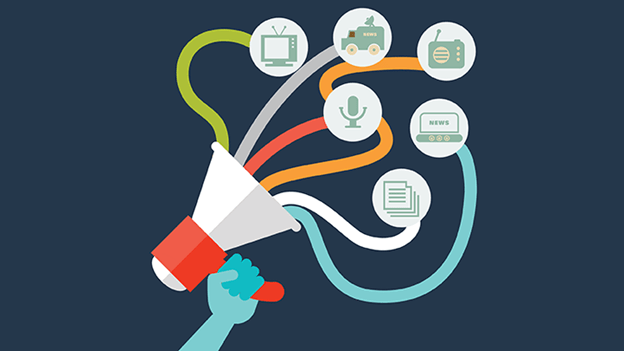 Try Augmented and Virtual Reality (AR/VR): The last two years have seen a series of investments as large and small players alike rush into the AR/VR space. "Ask the Expert" services and job training represented two significant opportunity areas for AR and VR in 2019.
Integrate Artificial Intelligence and Machine Learning: Artificial Intelligence can be used in cases of Advertising, Marketing, and personalization of customer experience. The technology is aimed at assisting with the development of designing the promotion and advertising collaterals and the creation of film trailers. In terms of search optimization, AI is utilized to increase the efficiency of the classification processes.
AI-driven marketing plans help generate campaign strategies, target audiences, and create proper customer solutions. Another essential advantage of AI is the personalization of customer experience. Several apps use technology to identify users' preferences and show them what they like. Apart from popular media apps like Netflix, Spotify, and Amazon Prime, IRIS is another platform that matches content to the users' preferences based on earlier viewing choices.
Use Voice-Enabled Technology: Another breakthrough technology in the Media and Entertainment industry is Voice-Enabled technology, which identifies specific voice frequencies and wavelengths to aid in searches. Voice technology plays a pivotal role in fuelling aided commerce growth as more than half of all smartphone users use voice-activated technology.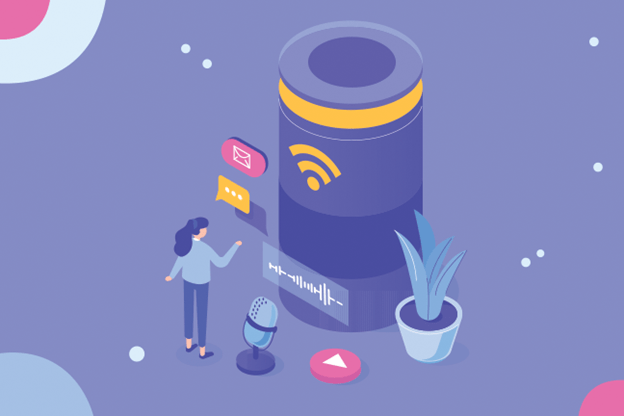 Voice assistants have the potential to bring innovation into marketing; users can integrate the technology in their routine life to order groceries for home delivery, book a cab, or even complete a funds transfer. It can also help eliminate the need to type the message and open up a whole new audience- and think beyond little children who don't yet know the alphabet or senior citizens who find mobile phone keys challenging to use.
Big Data Analytics can help: People are consuming more than 2.5 quintillion bytes of data every day– that's the capacity of about 2.4 trillion iPhone Xs. The collective data from our texts, tweets, and web browsing is created on different systems. That's how there needs to be a common way to make sense of it all. This is a clear indication of businesses investing so much in big data analytics, spending up to $203 billion by 2020.
It's not just about the explosion of data- it's how we analyze and use it to enhance what we do across all social areas that makes it so powerful. It's the way we combine data and intellect to initiate innovative and transformational smart services with data exchange models. In all, mobility has become the need for any business to reach the relevant market's expected growth target. The entertainment and media market has transformed its structure in the last couple of years by moving to digitalization. It has also enhanced user engagement based on the precise understanding of user behavior. We hope mobile entertainment apps will continue to nurture and fascinate more users in the coming days.