Over the past few years, new trends and technologies have taken over almost all the sectors. In these changing times, education is one of the most affected. Students are no longer able to physically visit their educational institution or complete their courses in time, because of the ongoing pandemic; however, with the widespread access to the internet, it's now possible to take any course or attend any class virtually. The focus has completely shifted towards e-learning, and gadgets have taken over whiteboards and notebooks. Apart from the constant availability of study material and ease in accessibility, there are various other advantages of E-learning apps or Mobile Applications in the education sector.
Advantages of E-Learning Apps
Mobile applications in the education sector, or commonly known as the E-Learning Apps, have grown exponentially in the last two decades. While many of these mobile education apps provide paid services, others are free. They mostly thrive on the ads displayed between them. There are uncountable advantages and importance of mobile educational apps for students and school management. They improve the education system and make it easier for students to learn new things and remember it for an extended period.
Here are some top benefits of using educational apps:
a. Complete Utilisation of Time
Generally, students waste a lot of time on activities that aren't related to learning. E-learning helps students use their downtime for educational purposes. Instead of surfing the internet or watching TV, students can watch videos, learn through E-books, listen to recorded lectures, or complete their online homework assignments.
This helps students manage their time better or learn when they want to and make the most out of it . As they say, 10 minutes of focussed learning is better than an hour of distracted lecture. Mobile Apps in the education sector do that precisely!
Let's discuss how digital transformation can accelerate growth for your business
b. Quality Interaction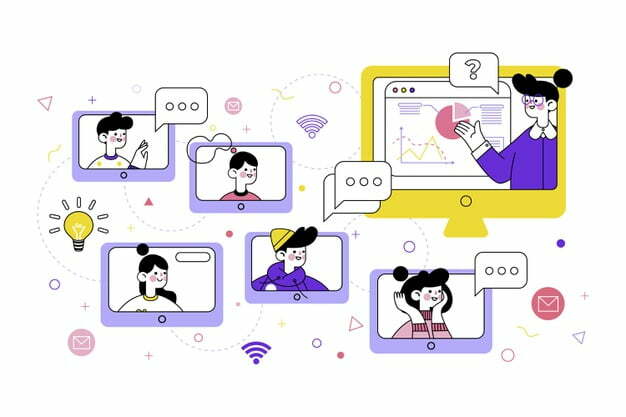 Experts believe that E-learning apps have the potential to make children more interactive and interested. They tend to activate better engagement among children since they are now studying through videos and live classes. They also help students who get distracted easily. Moreover, mobile apps' handy nature is an add-on for students, as they don't have to go through the extra effort of opening a book. It is also believed that E-learning and mobile applications can deliver more information than textbooks ever can.
c. 24/7 Availability
Teachers can't be available for students 24/7, making it difficult for students to learn to their maximum potential. For instance, if a student can focus best during the night or has some doubts while learning a particular subject at home, he/she can't always go to the teacher at that very moment to clear them. With the introduction of E-learning apps, students can access lectures 24/7 and clear doubts at any time of the day. Moreover, a student can go through the lecture content as many times as they want. This way, students who are slow learners can quickly learn the subject, without any external help.
d. Sustainability
Using E-learning apps for classes is a way more sustainable method than the traditional ones. These apps can help you with reference notes, additional help from teachers, and much more without using papers, pencils, and pens. All of this results in the lesser cutting of trees and a much more sustainable learning method. This is the way forward for the Educational sector.
e. Improve Student's Tech Skills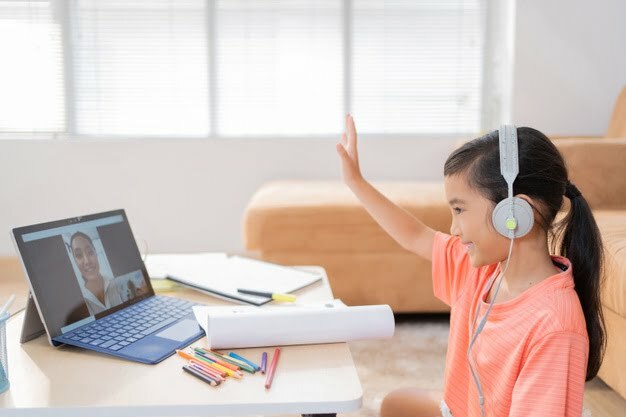 In the era of digitalization, tech skills are a prerequisite for almost any job. E-learning apps can inculcate relevant tech skills without students even recognizing that they are learning. The more students practice with these E-learning apps, the better they will be at navigating the tech world when they move on to the workplace. Students can even learn coding under the guise of a game, helping them create a foundation for future IT jobs.
f. Better Parent-Teacher Communication
One of the best advantages of E-learning apps is that it benefits more than just children. In the era of COVID-19 that we're currently living in, schools, colleges, and educational institutes are no longer taking physical classes. Neither are parents able to meet with teachers and professors to understand the status of their children.
E-learning apps help teachers and parents with a common platform to interact with each other without any hurdles. Parents can arrange virtual meetings, ask for regular feedback and look up at their child's performances all in one.
In all, the wide benefits of E-learning has morphed the education sector completely. It's become quite popular among students, all because they love the Mobile App experience. Considering the changing phenomenons worldwide, maybe it's time for your educational institute/school to focus on your own E-learning app!