The Internet of Things (IoT) helps us understand the context (the time and place of the customer) to identify when we're confident the customer needs help or an incentive to purchase. Many industries useIoT to understand customer needs in real-time, become more responsive, enhance machine and system quality, etc. Some industries also use IoT to discover innovative ways to operate as a part of their digital transformation efforts. In this blog, we cover some solutions for individual sectors.
Read more about the benefits of IoT here.
1. Retail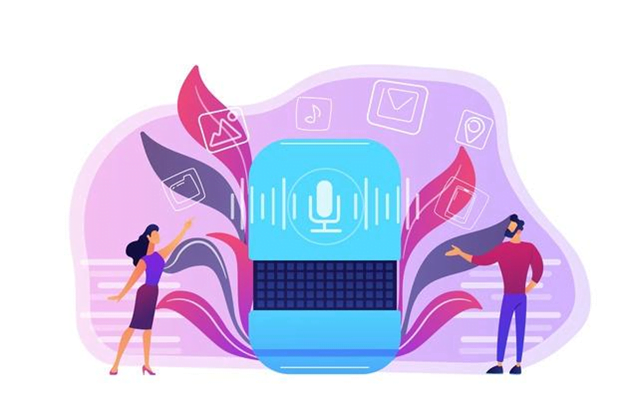 IoT unites data, analytics, and other processes across several locations and regions. Retailers capture data from in-store and digital channels and apply analytics (including artificial intelligence, or AI) in real-time. This helps to understand behavioral patterns and preferences for organizations. They often use connected devices like RFID inventory tracking chips, Wi-Fi systems, beacons, and smart shelves in their Internet of Things strategy.
2. Manufacturing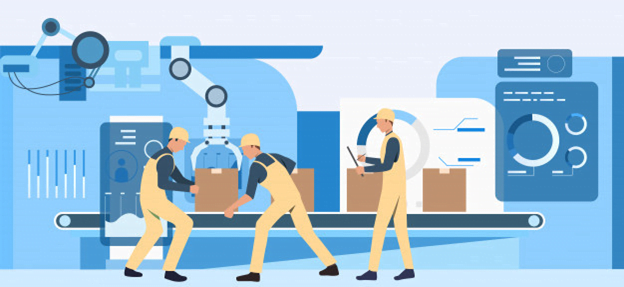 IoT connects all segments of the Industrial Internet of Things (IIoT) or manufacturing process – everything from supply chain to delivery. The entire ecosystem paves way for a cohesive view of the production process. Advanced IoT sensors in factories or warehouse shelves, along with big data analytics and predictive modeling, can prevent defects and downtime. These technologies can also maximize equipment performance, cut warranty costs, boost production yield, and enhance the customer experience.
3. Health Care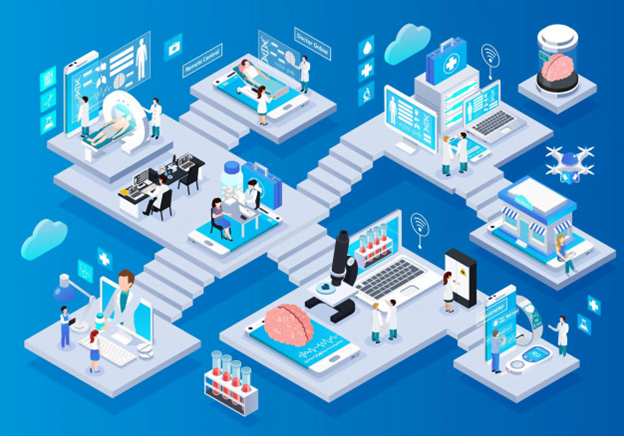 IoT technology captures data streaming in real-time from the Internet of Medical Things (IoMT). These advanced technologies include wearables and other medical connected devices that help diagnose patients. These devices also help to monitor exercise, sleep, and other health habits.
Let's discuss how digital transformation can accelerate growth for your business
Moreover, with the introduction of IoT data, hospitals can precisely diagnose, and treatment plans to improve patient safety and outcomes and streamline care delivery.
4. Transportation and Logistics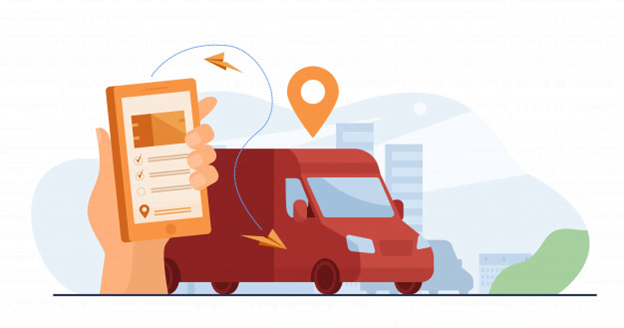 Another primary industry, Transport, and logistics, IoT with geofence-enabled location intelligence, can do wonders! These technologies enhance efficiency and reliability when deployed across multiple supply chain sectors. Moreover, this technology can improve service quality, reduce downtime, and thereby boost customer satisfaction. It increases safety and reduces costs by managing, tracking, and monitoring connected vehicles, freight, and other mobile assets in real-time.
5. Government
You'd be interested to know that IoT applications are used to address many real-world issues, like traffic congestion, economic development, and public safety. Smart cities often include IoT sensors into their physical infrastructure, such as streetlights, water meters, and traffic signals to improve the overall infrastructure.
6. Energy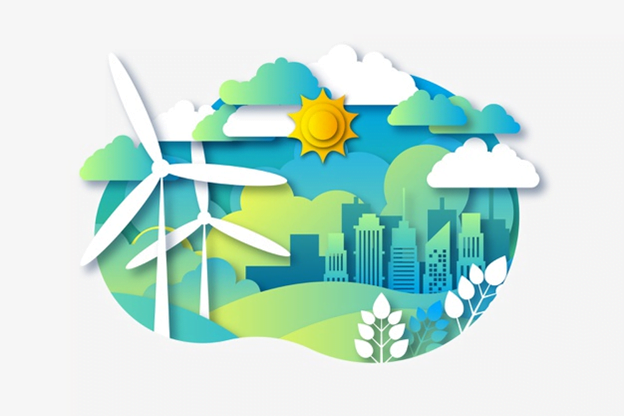 The Internet of Things helps deliver reliable and fair-priced services/products. The connected devices and machines can now predict problems even before they occur. Distributed resources like solar and wind are integrated.
Behavior data – such as that collected from smart homes – improve convenience and security and inform customized services.
Advanced analytics, including artificial intelligence (AI), is the way to harness value from the Internet of Things. Data management, cloud, and high-performance computing techniques help manage and analyze the influx of IoT data from the Internet of Things sensors. Insights from streaming analytics and AI underpin digital transformation efforts that result in better efficiency, convenience, and security. Contact us to know how connected devices, analytics, and AI in the Internet of Things can make our world a better place to live.