If you're here, the chances are that you are from the transportation and logistics industry. So, you can very well relate that in this increasing real-time economy, timing and speed are essential. Now, it may sound true for all the industries, but its significance on supply chains, transportation, and logistics could easily be doubled. That's where mobile technology comes into the picture.
The automation phase is not something the logistics industry has seen recently. It has seen its share of phases with companies replacing manual labor with technology.
Mobile technology is not new to the transportation world. The early usage of mobile applications was mainly for navigation and location-based services. As of 2016, it's used for applications focusing on engineering, education, traffic data collection, travel information ridesharing, and route planning.
The introduction of Qualcomm's OmniTracs™ in 1988 and UPS' roll-out of the DIAD (Delivery Information Acquisition Device) four years later are supreme examples of pioneering companies invested in mobile technology to drive efficiencies and create competitive advantage.
What led to the evolution of mobility?
Who doesn't like remembering good old days, eh? Only the days were not so sorted back then!
Let's discuss how digital transformation can accelerate growth for your business
Considering the complexity of the process itself, the industry still suffers from the issues arising from lack of automation and management inefficiencies; imagine what would have been the condition earlier.
Let us help you paint the picture:
● Loopholes in the logistic system: The lack of an efficient transport software created considerable loopholes in the logistics system, creating stagnancy and impacting truckload and less-than truckloads methods adversely within the supply chain. Speed, which is the soul of the industry, was becoming an obstacle in the absence of the automation software.
● Inconsistent Communication: The lack of communication across the organization increases the time-lag within the systems. Due to the lack of transparency and interdepartmental communication, the system's optimization was next to impossible, resulting in a loss of clients and, ultimately, business.
● Management of Inbound Transportation: The hassle of managing inbound transportation in the absence of a properly integrated process leads to an increase in cost, damaging the delivery performance, and hampering the PO visibility.
● Tracking the delivery: Without software, tracking of supply and delivery was impossible. Leading to goods getting lost along with the delay in the process. Giving the client and the company's nightmare!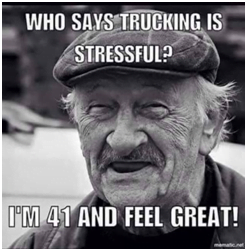 Where are we today?
Smart devices have changed the entire spectrum's faces, whether it's enterprise companies, service providers, organizations, or even customers, so how could the transportation and logistics industry be left untouched!
It is now witnessing the latest innovations and breakthroughs in mobile technology. Here are a few stats to prove the point:
● Transportation and logistics companies can save almost 6.9 million dollars every year by implementing mobile devices throughout their companies.
● Organizations can save up to 4.2 million dollars if they deploy mobile, location-based technology.
● 60% of managers believe that broadband mobile communications will be their largest driver of ROI.
● 44% of managers believe that integrated vehicle telematics will be the largest driver of ROI.
● 38% of managers believed that radio frequency identification would improve ROI.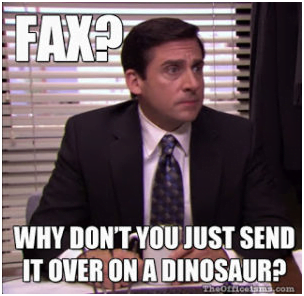 Let's look at a few reasons responsible for such impressive stats, which further elaborate on why your business needs mobile technology:
The sophistication of processes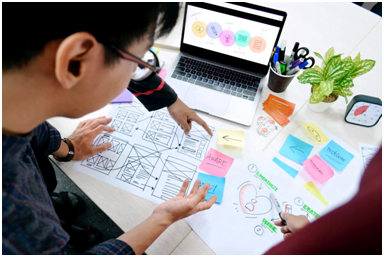 The primary business source for transportation and logistics companies is to deliver consignments from the manufacturing point to storage or delivery points. The success of which requires a smooth operation, punctuality in delivery, and speedy performance.
Using mobile technology, companies can not only achieve their consignment objectives but also give a competitive advantage to their customers.
Superlative tracking of cargo and productivity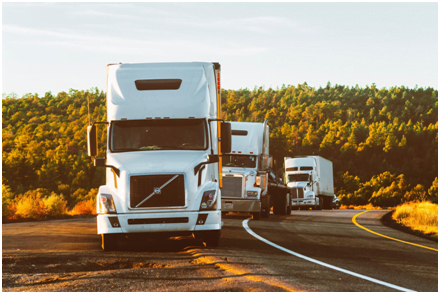 Mobile technology provides unique real-time tracking features, which enable the customers to track their shipment and logistics companies to track their field employees' movement accurately and effectively.
Improves Safety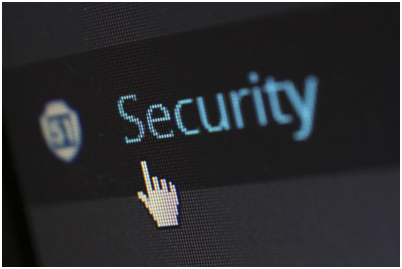 Another significant advantage of mobile technology is that it enables effective communication between transit directors and drivers, ensuring a smooth and safe transition.
We can take Spain's railway system as an example that uses a GSM network for high-speed train lines to ensure operational safety. The radio network equipment enables the conductors to communicate with the operation centers and with one another, allowing the trains to run smoothly without compromising on safety.
Improves Fleet Management
Mobile technology not just helps enhance safety in public transportation but also fleet management in the logistics business, as applications for route planning ensure that pickup and delivery are done more efficiently.
Nowadays, several route planning applications help businesses plan their routes, sharing updates such as traffic, any accidents or construction on the road, or even avoiding U-Turns downtown!
However, it's not just the bed of roses situation. Mobile technology comes with its own set of challenges and weaknesses. Avoiding talking about them would be like ignoring the elephant in the room.
So let's quickly have a look at the pointers which businesses need to either embrace or overcome:
● High development cost
● Internet could be a problem in certain areas
● Customer disloyalty towards your mobile application
● Confidentiality of information
● Competition
Now, before your mind starts getting cloudy with the dilemma that whether mobile technology is suitable for your business or not, let us give you a few examples of applications that have overcome the challenges and changed the transportation and logistics industry's fate:
DHL Supply Chain
DHL is the global leader in supply chain management & third-party logistics, implementing innovative logistics solutions across various industries. Their DGF Cargo Mobile Tracking app offers tracking on the go with features like user shipping history, shipment status, and tracking details. The mobile app is available for free on iOS and Android, making DHL a consumer-first logistics business.
XPO Logistics Inc.
XPO Logistics is an American multinational transportation and contract logistics company that manages supply chains for 50,000 customers, including 69 of the Fortune 100. The Drive XPO mobile app is part of the XPO Connect digital freight platform that offers features like finding loads, negotiating rates, book freight, and many more.
UPS Supply Chain Solutions
UPS Supply Chain Solutions offers a comprehensive portfolio of services to enhance customers'​ business performance, including logistics and distribution, transportation and freight, consulting, customs brokerage, and international trade services. Their offering: The UPS logistics app can help manage multi-location shipping from various locations, such as distributions centers, warehouses, and retail stores, with seamless integration and efficiency.
We talked about the past and where we stand today. But we understand that to come to any decision; a businessman needs to foresee the future. Keeping that in mind, let's have a look at the future technology and trends that will rule the transportation and logistics industry in the coming years.
Mobile Computing
In today's era, the consumer is dictating mobile consumption and driving the transportation market. Hence, the IoT is ensuring smart decisions in fleet management. It not only ensures the timely delivery but effective transportation of temperature-sensitive goods as well.
AI-augmented mobility
When powered by artificial intelligence, the transportation community can access the potential of data, cloud, and, most importantly, analytics to help reduce the time consumed in commuting, support air traffic, enable on the feet decision making, and really what not!
Frictionless travel
With a rise in mobility-as-a-service, innovations in micro-mobility, multimodal transportation enabled by mobility hubs, and platforms for ticketless travel, transportation planners can expect more seamless travel with minimal checkpoints and hindrance.
Digital identity
Digital technology is enabling improved security and driving a better experience for users, and thus, no wonder, transit and transportation industries are accepting the trend with open arms. The benefits like digital driver's licenses for enhanced security, biometric, and facial recognition to improve efficiency and throughput at airports proves further that it is here to stay.
Cloud and Platform engineering
The evolution of cloud and platform engineering is bringing a change in attitude in the organization towards its core technologies, and transform their applications as per the changing expectations and needs of the customer. Breaking down the core technologies into microelements improves the visibility of risks associated with them, reduces them, and enhances user experience. This, along with the introduction of the DevOps mindset, improves the ability and speed of introducing new technologies. Thus, it proves to be the most significant facilitator of the transformation of core business applications over the next decade.
In the coming years, Transportation, Logistics & Supply Chain businesses will witness a shift towards Machine-to-Machine Communications to increase efficiency, security, tracking, monitoring, information, connectivity & collaboration. You could read more about emerging technologies in the logistics industry here.
Feeling all set to gather your team, sit down, and brainstorm the mobile application ideas tingling in your head while reading it? Great!
However, before you start working on the applications' nitty-gritty, do you have enough resources to develop the app in-house? Or Do you want to create an app by saving time and money? If so, it is advisable to outsource to an app development company.
If you have never done outsourcing before, we understand you must be feeling like you need to take a step back and think about it! And yes! We also suggest you do that. Let us help you get started with some advice on things to look for in your application development companies…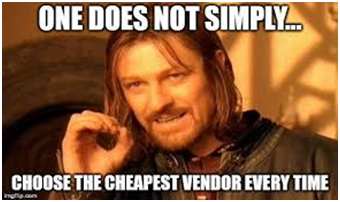 Development Portfolio:
The logical first step is to ask the development company about the last few projects that they have delivered. This will give you a good idea of their past projects' type and scale, and their competence vis a vis various technologies.
Operating System:
At the outset, it should be determined which platform is the best fit for your application. In case you haven't decided, it is best to take inputs from your app developer. You may want to know whether the development company can build apps for different operating systems. Building cross-platform or hybrid apps also requires specific skills and experience, so it is wise to know whether the developer can handle those. There are deep guidelines for Android & iOS; therefore, the development company should have a thorough knowledge and experience.
UI/UX Design:
Developing an app is not just about coding; rather it is also about developing an attractive user interface. Creating a functional, easy-to-use design will not only enhance the appeal of your app but will also help you in achieving higher success during the marketing and promotions phase.
For these reasons, it is vital to ask the developers on their approach to user experience and design principles. That will help you in getting a clear vision of how the app is going to be designed. You might want to set out the expectations at this stage and point them in the right direction so that the prospective companies have a good idea of what you are looking for.
Pricing & Cash Flow:
When it comes to developing mobile apps, the oft-quoted advice is, "don't let the price drive you." In other words, your focus should be on developing a great product rather than a cheap product. It is good to have a flexible budget in mind and then choose the prospective company basis for their budgetary limitations.
Ease of Communication and Feedback:
Effective communication between clients and developers is essential for the success of any software development project. When you interact with a company, keep track of how often they communicate. Do they reply to your messages and phone calls actively? Are they keen to put forward their ideas and observations? You can try to judge whether they have a genuine interest in your project. If they are not eager to communicate at this stage, then it might be a good indication of how they will perform during development.
A decent app development company will actively participate in these discussions and be proactive in offering valuable inputs to help your needs. Based on their experience and knowledge about similar apps, they should be able to provide some useful insights and creative ideas for developing your application. This will help you determine if they are reliable enough to respond to challenging situations and keep your application development work on the right trajectory. Please feel free to ping us anytime, and let's meet for a coffee cup to discuss how we can turn your dream into reality. Connect with us here.