E-commerce seems to hold up the largest share of the retail market at the moment. Longtime brick-and-mortar retail stores are either closing or going bankrupt. One such example is the famous Toys'R'Us store. With a business of more than 60 years, they are closing all of their stores. Business owners starting their digital brands are becoming more competitive by the minute. 
Hence, most brick-and-mortar stores have been forced into creating an online presence.
Here are the five most crucial factors for success in e-commerce that you can't afford to ignore. But before that, let's talk about why E-commerce businesses fail.
Why E-commerce businesses fail

There are multiple common reasons for the e-commerce struggle. Around 80% of all e-commerce businesses fail due to these.
Confusion: Customers don't know how to use your website
No Transparency: Product value isn't clear
Complicated User Interface: Navigation is either taking up too much time or is difficult
The solution to solving these problems is simpler than you can imagine. Aspects like too many shipping options, difficult navigation, and more will deter customers from your website.
Let's discuss how digital transformation can accelerate growth for your business
That's why you must offer a quick and easy checkout process, like most of the apparel brands already do -thud avoiding confusion with direct mail marketing and loss of potential buyers. Moreover, avoid any hidden charges that may put off your customers.
In early 2017, the National Retail Federation suggested that online retail would grow 3x faster than the rest of the retail industry, with mobile e-commerce sales soaring. The rise of online shoppers has also shortened consumers' patience. They don't want to deal with complex return policies or long waits for orders. Apart from long wait times and tricky shipping options, struggling businesses fail to take the following into account:
– Branding
– SEO
– User Experience
– Transparency
– Engagement
Five-Step Success Strategy For Your Ecommerce Brand
The first step towards building your brand with high rated values behind it are here:
1. Your brand is your motive
Your e-commerce business has a brand motive at the core of its identity. To find out what it is, you need to think about what and why you do it. Some older commerce brands aren't aging well because they don't have a clear purpose.
Deviating from your brand hurts your message. Customers build assumptions about your brand's identity based on their first interactions with the website. If a stronger brand offers a similar product that you do, they would gladly eat up your market share. That's why you need a USP or purpose to win them over. The value of your USPs only comes into play after your prospects enter your funnel.
2. SEO gets you the traffic
With constant algorithm updates, Google can be pretty hard to keep up. The Fred algorithm update, which launched on March 8, 2017, targets websites violating Webmaster guidelines from Google. Most of the sites affected are ones with low-quality posts that were created solely to generate ad revenue.
Review Google's Search Quality Guidelines regularly. Also, avoid posting too much content that is ad-centered. Post relevant and valuable content and make Google believe that you are adding to its information.
The idea of SEO is to provide searchers with the most qualified results for their search query. Pages that use lazy or exploitative tactics get pushed back by Google.
The next step is towards your user experience.
3. Customers need to have an excellent user experience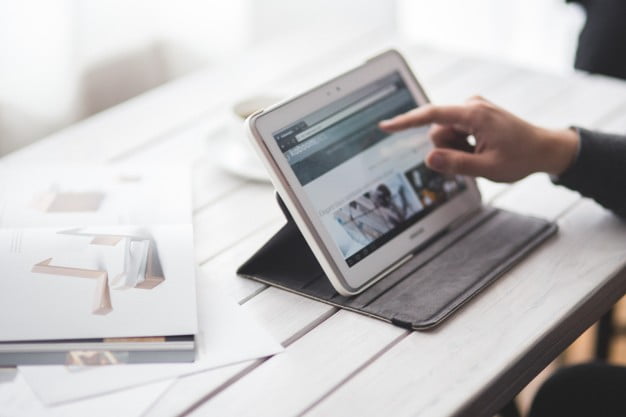 If you want your traffic to move towards the desired action, you need to optimize UX like making a purchase. In case your website visitors get confused while navigating, they would promptly leave.
Nobody wants to deal with a lengthy checkout process that makes purchasing your product harder. Some interactive content types that you could use are videos, animated images, and some games.
One thing you want to keep in mind is to A/B test your designs. Moreover, don't forget to optimize UX for mobile, since more and more consumers are shopping over mobile since 2018.
4. Transparency is the key to Customer trust
One of the most straightforward ways to come across as a transparent brand is to highlight your contact information right on your website. This way, customers will know how they can get in touch with you. Also, when it comes to charges and delivery, try not to hide any shipping charges. Have transparent and practical terms and conditions, including refund policies, charges, and methods.
5. Enhance Overall engagement
Use organic platforms to enhance your reach, including social media platforms like Instagram, Youtube, Linkedin, Pinterest. Based on the studies from Content Marketing Institute, 42% of B2C content marketers consider themselves " committed to content marketing."
Create a marketing 360 approach and target all of your activities around the same. For instance, if you launch a new product -tell your customers why your new product is useful, its features. Use social media to enhance engagement- including user-generated content and influencer marketing. This will create customer interest in the new item before you even launch it.
6. Advertising And Promotion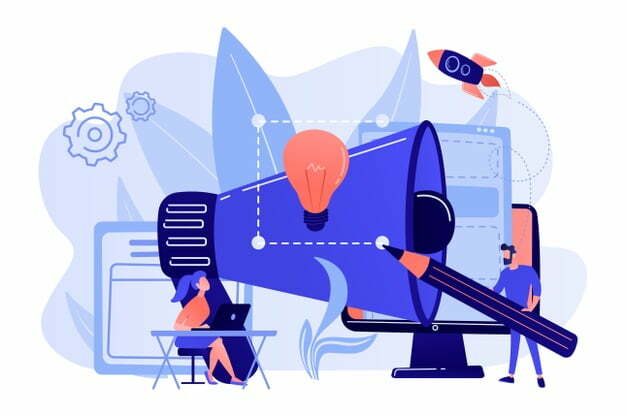 Once you've established a strong brand, a fantastic user experience, relevant content, and customer transparency, you can begin spending your ad budget. Try spending some of your ad budgets on direct social media advertising. On the other hand, with direct mail marketing, you will spend an average of $57 for every 1,000 people you reach. And with social media, that comes down to $2.50.
Another point to be noted here is using customer reviews and associated rewards for your promotion. About 31% of consumers are more likely to spend more on products and services from businesses with great reviews, while negative reviews may drive away about 22% of customers. A majority of 85% of customers trust online reviews as much as they would trust personal recommendations. Use this tool to ensure a well-effective promotion of your brand.
In conclusion, the days of brick-and-mortar stores are long gone. The digital retail landscape is most likely to stay, prompting online stores as the best place to sell. Contact our experts to know more about tips and tricks to ensure enhancing your retail business.