In the context of a global pandemic, forecasting the future of work and how people will adapt to their work and workplace is entirely unprecedented. The incoming of a new strain of Coronavirus has made things even worse. It's almost like trying to foresee a hurricane making landfall at Hastings. Let's try to look at all the fresh perspectives for post-pandemic working.
Offices are indeed not disappearing, but the experience is most likely to change, especially after the 'work from home' period! The proven viability of working remotely at scale means the way we work needs to adapt. But, before jumping into solutions mode, we should recognize technology-driven change was already happening.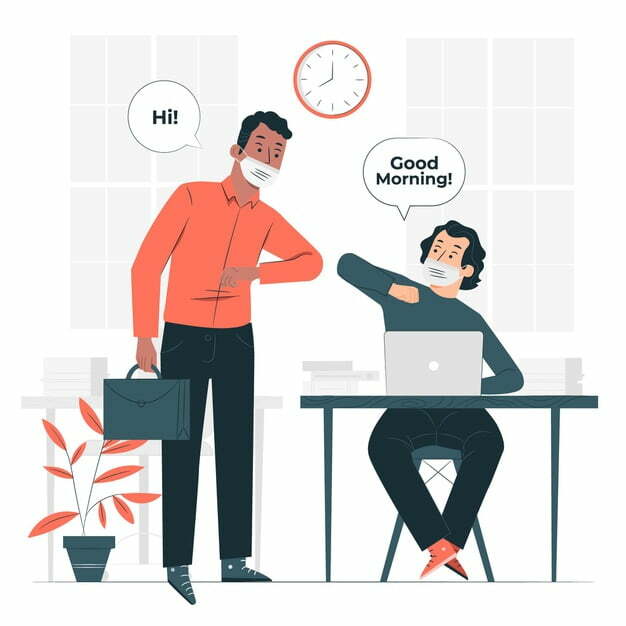 1. Offices Prep Up For The New Normal
The winds of massive change in the way we work have already hit us. Working away from the office has severely dented the Principle of Presenteeism, the notion of traditional management. It strengthens these winds to gale force. We face a new reality that calls for a lot of thinking about how we do things in the post-pandemic working period.
a. Rearrange Existing Office Furniture
As of business, companies and organizations' priority is for their employees to return to the office as safely as possible. The most efficient way to do the same is to rearrange existing office furniture, ensuring social distancing protocols. If possible, employees' desks should be spaced six feet apart, while other furniture can be mixed or removed to add space. One-way traffic should also be enforced to keep employees from making unnecessary contact.
b. Install Temporary Plexiglass Barriers
The post pandemic work period is almost here. We are all set to go back to offices and work. Plexiglass barriers could be used in office spaces with high foot traffic and in-person interactions. Temporary plexiglass shields can be placed in conference rooms, on employee desks, or in hallways to regard social distancing.
Let's discuss how digital transformation can accelerate growth for your business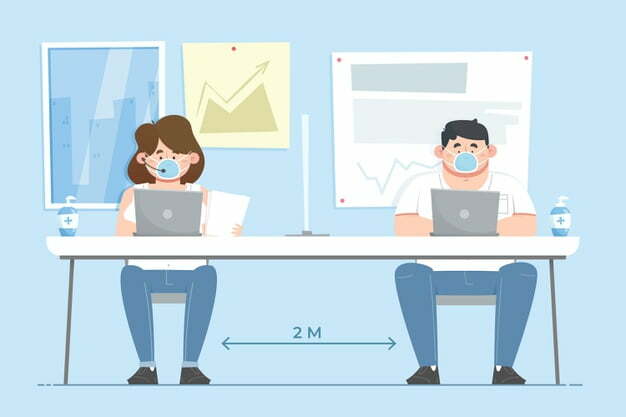 c. Repurpose Communal Spaces
For many organizations, large common spaces will go unused since people would want to avoid them. These spaces include larger conference rooms, cafeterias, and employee lounges. Rather than avoiding these rooms altogether, businesses can repurpose the rooms as temporary workspaces so employees can spread out in the entire space.
d. Open Windows Instead of Air Conditioning
Based on studies from the University of Oregon and the University of California-Davis, opening windows is the optimum way to control the spread of the Coronavirus. Centralised air conditioners and heaters re-circulate the air all over the place, which can thereby transmit viral particles if present.
e. Purchase additional hand sanitizers
As employees return to the office, employers should consider purchasing hand sanitizer stations especially around common areas, including break rooms, reception areas, entrances, conference rooms, and restrooms, to promote good hygiene.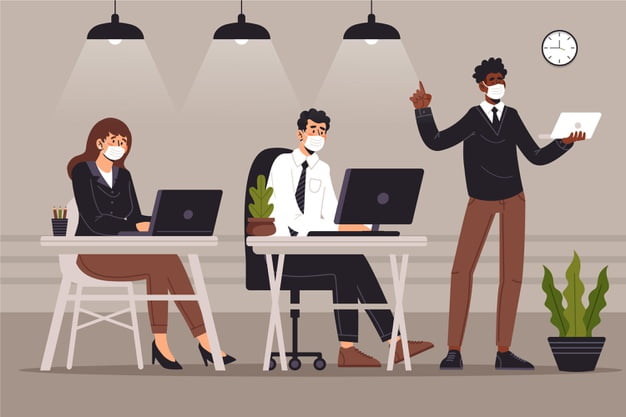 f. Enforce and renew office policies
Many companies are implementing a phased approach for your employees to return people to the office. Staggering schedules and encouraging a mixture of remote and onsite work. Communal activities, such as buffet breakfasts and office-wide meetings, should be put on hold or modified to comply with safety regulations.
2. Current debates over Remote Working?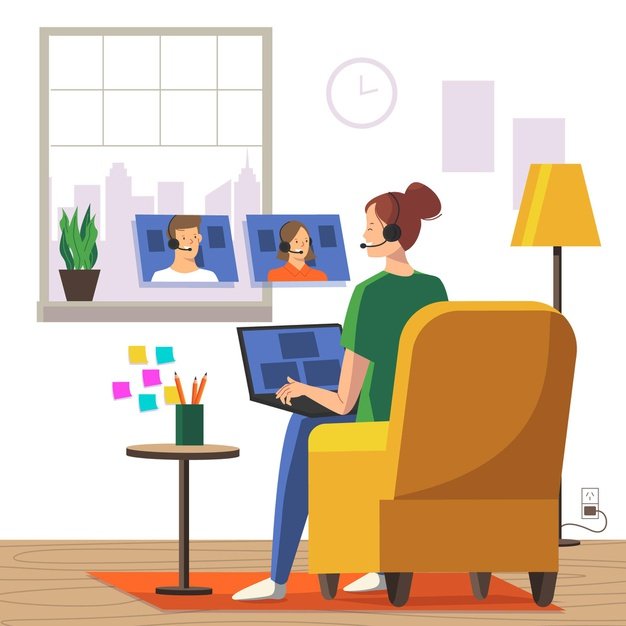 In recent months of this debate of whether work from home is efficient has attracted a lot of attention. We believe that the pandemic turned out to be an experimental phase for companies to realize and check whether they are functional beyond their office infrastructure limit.
While there is much to commend the office in collaboration, we need to revisit its overall purpose.
3. Shift to Outcome-Based Work
We can recognize the benefits of alternative working practices which, in themselves, can produce meaningful outcomes and measurable impact – irrespective of the physical space where people are working. We see not an era of change but the evolution of an age.
Now is the time to set newer perspectives, re-assess and re-imagine the way we work. Clearly, we are seeing not an era of change, but the change of an era.