The use of healthcare apps has skyrocketed in the last five years. Based on Statista reports, the estimated mHealth market will hit 189 billion USD by 2025, with approximately 200 new healthcare apps being developed every day. The statistics are staggering, and we can assume that this number has enhanced substantially since the Covid-19 pandemic. 
In the digital age, we have the world at our fingertips. Access to endless information and data has become second nature to us. Healthcare apps for people with chronic diseases such as diabetes, obesity, and heart disease provide data that change their lives for the better. Access to apps that track their daily numbers and progress allows patients and physicians to identify treatments better.
Let's cover and analyze the top healthcare apps that are going to make a mark in 2021!
1. First Aid and Emergency Techniques
The first app on our list is First Aid and Emergency Techniques. As the name states, this mobile health app contains all the necessary information to provide first-aid assistance. Whether it's care associated with burns or scrapes or assessing the extent of the distress, the app dispenses tutorials and instructions that could prevent the condition from worsening or even save lives.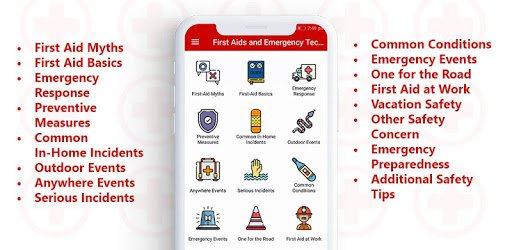 2. BG Monitor Diabetes
There's no dearth of health-tracking apps on app stores, but one that does the job aptly is the BG Monitor Diabetes. Designed to keep diabetes under control and save you from staring at your logbook, the app tracks blood glucose, food, and insulin numbers.
Apart from calculating insulin automatically, the app also provides insights and identifies trends. You can also track your progress via comprehensive charts and graphs.
3. Burn MD
Burn MD is an excellent example of digital transformation in healthcare and is used for managing burnt patients. This app helps you quickly scan a particular burn area and let the physicians know how well they need to be prepared. This resulted in better efficiency of the front-line workers that reciprocated in benefitting the patients. The automation of the diagnostic process resulted in a many-fold increase in the effectiveness of the trauma care centers, speedier service for the patients, and achieving the ultimate goal-saving human lives!
4. Health2Sync – Diabetes Care
Selected by Healthline as one of the 'Best Diabetes Apps of 2019', Health2Sync helps tackle diabetes by making blood sugar tracking purposeful.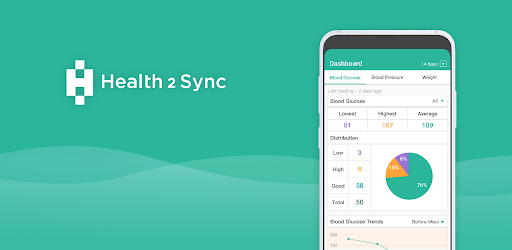 Apart from the usual features of logging blood sugar, blood pressure, weight, mood, etc., the app has a unique feature called 'Partners.' You can invite your loved ones to keep track of your progress and offer words of encouragement when you need it. The app is available on both iOS App Store and Google Play, and has more than 500,000 installs.
5. Blood Donor by American Red Cross
The hugely popular (more than 3 million downloads) and award-winning Blood Donor App by the American Red Cross puts the power to save lives in the palm of your hand.
With features such as finding local blood drives and donation centers easily, getting notified when your blood is on its way to a patient, and keeping track of your donations, the Blood Donor App is a must-have on your phone.
You can also access your COVID-19 antibody test results in the app. The life-saving app gamifies blood donation with the ability to create a lifesaving team, recruit other donors, and view rankings on the leaderboard.
6. The Merck Manual Home Edition
Merck Manual's mission is simple. The trusted provider of medical information since 1899 believes that health information is a universal right and that every person is entitled to accurate, accessible, and usable medical information.
Based on the tenet that knowledge is power, the Merck Manual Consumer app features concise, practical information for thousands of medical disorders and is updated regularly by more than 350 health experts.
7. Nodus Medical
Nodus is not just an app, but a digital assistant that promises to boost surgical teams' productivity and let them focus on what they do best – save lives.
The iPad app is available for free and streamlines the workflow of surgeons before, during, and after an operation. The app facilitates standardizing surgical procedures and also the ability to collaborate with other surgeons. Nodus is available in English and German.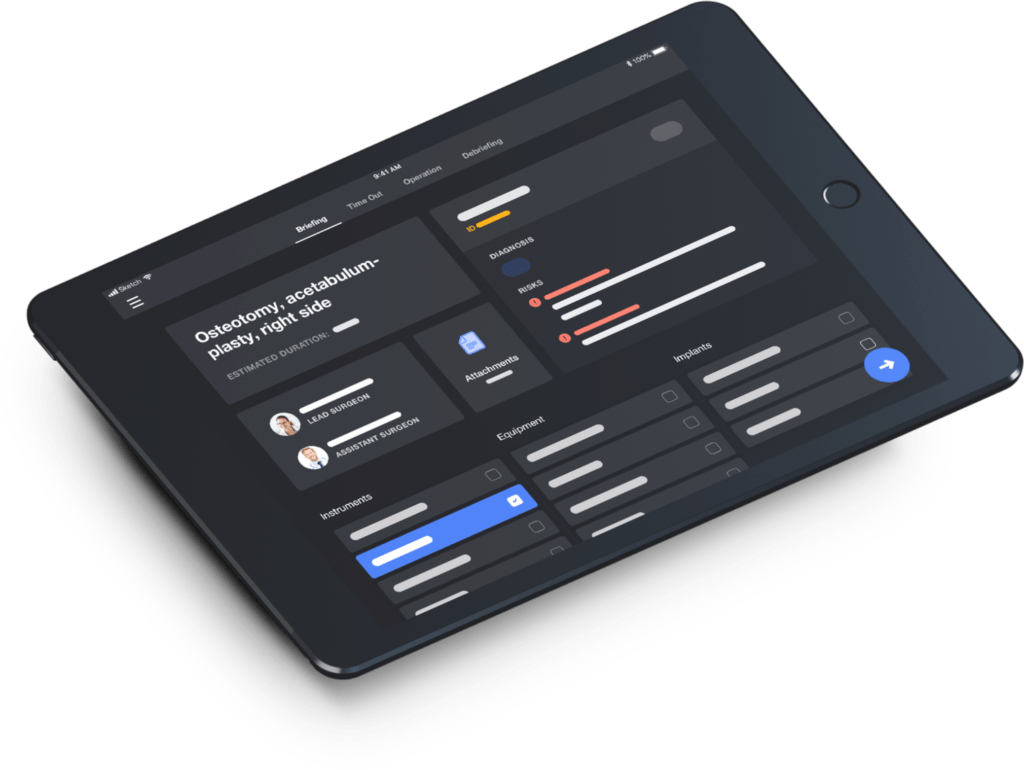 8. ICE: In Case of Emergency
ICE: In Case of Emergency is a simple app that constantly displays all your relevant health and other necessary information that can be helpful during an emergency. The app creates a notification that is visible on the lock screen. The app already has more than 100,000+ downloads.
9. Modento Inc.
Modento is a cloud-based, user-friendly patient communication and engagement platform for everyday needs of your dental practice. Their HIPAA-compliant dashboard offers best-in-class digital forms and consents, two-way patient communication, intraoffice communication, automated appointment reminders/confirmations/reviews/recalls, a customized app-based loyalty program, and much more!
Modento seamlessly layers on top of your Practice Management System to improve your daily efficiency and save your staff hours of time scanning documents and making phone calls. Modento helps offices across the country improve their case acceptance, acquire and retain more patients, and increase their profitability.
10. PetalMD
PetalMD Medical Scheduling is an innovative cloud-based scheduling software solution designed for physicians and healthcare professionals in both clinics, hospitals, or acute-care facilities. Physicians and medical professionals can organize and stay in control of their schedules while improving team communication through shift exchanges, absence requests, and shift visibility.
Combined with PetalMD On-Call, it's medical staff scheduling and on-call physician management for the modern hospital. The On-Call console centralizes clinical and on-call schedules for all medical services of a hospital in a single dashboard.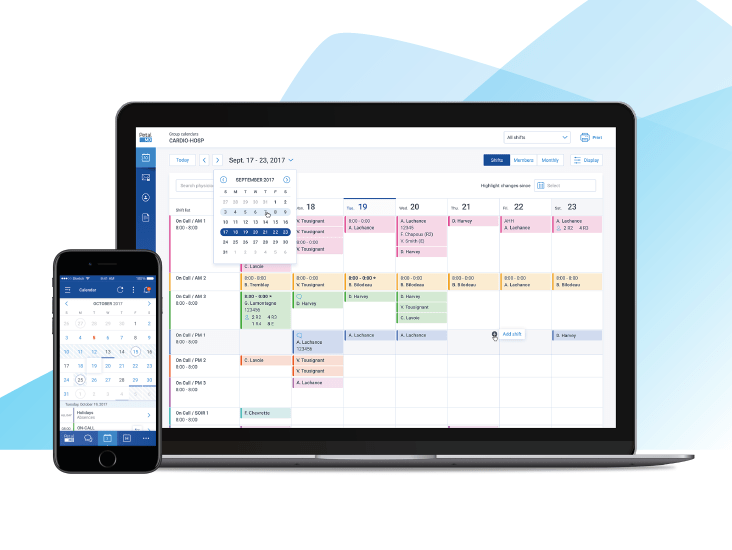 The solution provides real-time insight into care coverage and analytical reports, facilitating resource management. It improves the performance of health facilities and streamlines access to care by increasing the efficiency of operations for hospital staff. These SaaS solutions can be tailored to fit departments, clinics, hospitals, and whole networks of hospitals.
All in all, with the augmenting popularity of m-health apps, the healthcare industry is leveraging the medium for the benefit of both doctors and patients. In case you are looking forward to creating successful healthcare apps, Copper Mobile can be an ideal choice. Awarded as one of the best healthcare app development companies by Clutch, our experts are both creative and innovative in developing ideal healthcare mobility solutions for clients.