The face of businesses is continuously evolving with the adoption of IoT (Internet of Things). IoT is significantly helping companies make better decisions based on a tremendous amount of data. The complex multitudes of data from countless connected IoT devices make it a little challenging to process and analyze data. Thus, the future of IoT devices, thereby, requires new investments in technologies like Artificial Intelligence. 
Multiple technologies help the enterprise arrive at conversant decisions sans any human intervention. Both investments and acquisitions in startups that merge AI with IoT have exponentially increased over the past few years. Major vendors in IoT platform software now offer integrated AI capabilities such as machine learning-based analytics.
Read about the overview of IoT here.
Let's look at the different aspects of the role of Artificial Intelligence in IoT.
AI-based Tools vs. Traditional Methods
The importance of AI lies in its ability to quickly collect insights from data. The AI technology, namely Machine Learning, automatically identifies patterns and detects abnormalities in the data coming from smart sensors and devices. Compared to traditional business intelligence tools – that monitor multiple checkpoints and thresholds, machine learning approaches can improve your decision-making efficiency up to 20 times.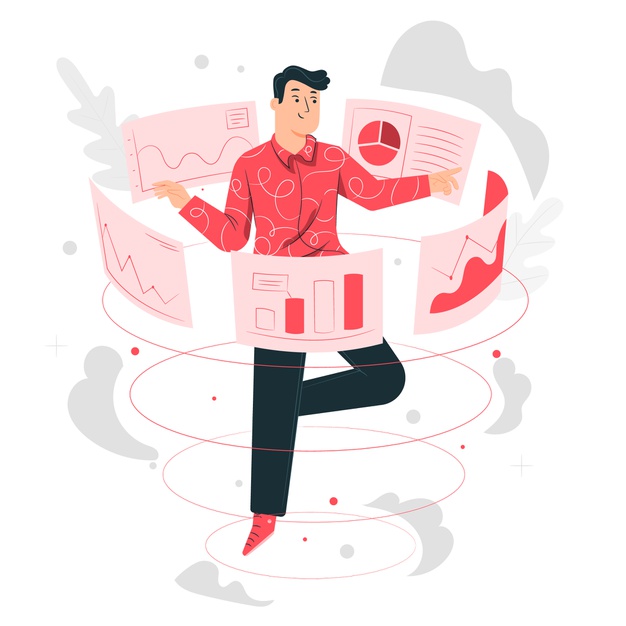 Other AI technologies such as speed recognition and computer vision can help extract insights from data that used to require human review. AI-based applications for IoT enable companies to avoid unplanned downtime, spawn new products and services, and better their risk management.
Blending AI and IoT
Once we have understood IoT and AI's power individually, we can now work towards understanding the need for blending AI and IoT. When we combine the Internet of Things and Artificial Intelligence, we get Artificial Intelligence of Things (AIoT). The process of decision making by AIoT enabled devices are mentioned as follows:
1. Data Collection: The sensors collect the required data from machines.
2. Data Transmission: The data thus collected is then transmitted for different processes.
3. Data Processing: Processing the data comprises various phases like extracting the relevant data, cleaning the data, and converting it to a standard format.
4. Data Prediction: One thing you want to note about predicting data is that Machine learning and deep learning algorithms are the keys.
5. Action: After making predictions, the machine's last step is to act as per the generated data. AI's role comes with the devices to draw meaningful insights from the collected data and act smartly.
Here are the essentials of IoT implementation in App Development.
Benefits of Artificial Intelligence and IoT (AIoT)
Moving further, we shall address all the different changes that will be triggered by AI or the potential benefits of AI in the field of IoT: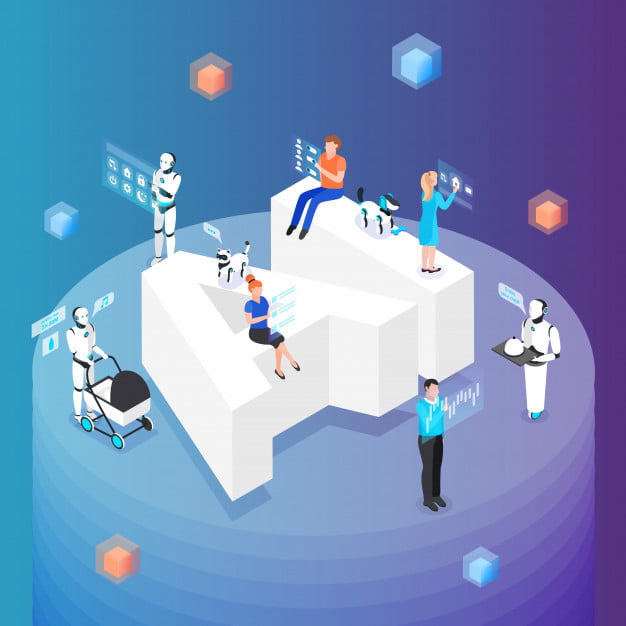 a. Greater Revenue: The incorporation of Artificial Intelligence and the Internet of Things will be majorly advantageous for many industries in terms of more significant revenues and returns. The applications and services based on smart sensors are more likely to have a cutting edge.
b. Augmented Safety Standards: The application of Artificial Intelligence helps us extract real-time data. Monitoring real-time data keeps a strict check and thus prevents all kinds of failures or disasters. This raises the overall safety and security standard and increases efficiency.
c. Reduced Costs: Such monitoring will reduce operational costs for both households as well as enterprises.
d. Improved Customer Experience: The use of AI and IoT also comes with many opportunities for enhancing the customer experience. These sensors can learn user preferences and adjust their values accordingly.
e. Enhances Risk Management: Several applications with AIoT are helping organizations understand and predict a variety of risks for an automated response. This also enables them to manage worker safety better, prevent financial loss and cyber threats. One important example for the same, which is already in use, is detecting fraudulent behavior at bank ATM's.
Read about the challenges industries face while implementing IoT.
In all, we can conclude that AI is the future of IoT. It may soon become rare to find an IoT implementation without the application of AI. If your enterprise/organization has plans for implementing IoT-based solutions, those plans should probably include AI as well. Contact our experts to help you with the same, today!